Showcase Photos
True Grain Woodworks specializes in handmade, wooden furniture and home decor designed to bring a touch of beauty, quality, and comfort to any modern lifestyle. They only use the highest quality materials which are carefully selected to ensure each piece is crafted with excellence. From hand-carved dining sets to one-of-a-kind accent pieces, their showcase photos feature beautiful images of their pieces that truly capture the unique sophistication of True Grain Woodworks' crafted designs. From modern wooden chairs with tapered legs and decorative dowels to rustic hutches with deep drawers and natural woods, these showcase photos show how timelessly elegant your investment in True Grain Woodworks' products can be. Whether you're looking for something contemporary or traditional, these photos demonstrate the attention to detail and craftsmanship that go into every piece from True Grain Woodworks.
Sustainable Practices
True Grain Woodworks is an organization that focuses on sustainability and captures the beauty of reclaimed wood. When it comes to sustainable practices, True Grain Woodworks strives to be innovative and stay ahead of the curve in order to create beautiful furniture from salvaged materials.
True Grain Woodworks sources all its reclaimed wood from high-quality materials, such as barns, homes, factories, and more. They inspect each piece for quality assurance before using it for their furniture. Once these reclaimed pieces are acquired, they construct custom-made furniture that is stylish yet durable"meaning these pieces will stand up against day-to-day wear and tear.
Furthermore, True Grain Woodworks believes in using environmentally friendly finishes to protect their furniture from further damage over time. Their finishes are chemical-free and provide a natural look that maintains the original color of the piece while providing ultimate protection. Additionally, they use a special ingredient called Citrus Solvent which is plant based; this allows them to use less VOC (Volatile Organic Compound) containing materials as normally used in varnish or paint finishes. This helps give their customers peace of mind when buying sustainable furniture knowing it doesn't negatively impact the environment like other finishes typically available today.
Experts Guide
True Grain Woodworks is the perfect destination for any woodworker looking to get expert advice about their craft. Here, our team of experienced craftsmen and woodworking experts provides invaluable knowledge that can help make any project successful.
This section contains tips from the experts at True Grain Woodworks that will improve your woodworking skills and help you understand how to work with different types of wood. We will discuss basic tools, essential techniques, creative finessing, maintaining tools and materials, safety practices, and much more. Additionally, these tips and tricks will teach you how to produce quality items quickly and efficiently.
Our experts have decades of experience in creating beautiful wooden creations that have stood the test of time. They have seen firsthand how certain decisions can lead to costly mistakes while others can simply be avoided altogether with proper planning. With the help of True Grain Woodworks experts, you'll learn which decisions are right for your specific projects so you can confidently move forward with confidence in achieving professional results.
Our team is committed to helping our customers get the most out of their projects by being there every step of the way offering valuable advice and support. Visit us today and let us show you all that True Grain Woodworks has to offer!
Awards and Recognition
True Grain Woodworks has been honored with several prestigious awards and recognition for their commitment to high-quality products, sustainable practices, excellent customer service, and innovation in the industry.
In 2010, True Grain Woodworks received the Innovation Award from BC's Provost Council of Sustainable Development for their innovative designs and their passion for sustainability.
In 2015, True Grain was presented with the Regional Business Award from the British Columbia Business Excellence Awards for their excellence in business operations.
True Grain has also earned numerous acknowledgments from environmental organizations for being a leader in green building and construction. In 2017, they were presented with 'Sustainable Design' award by the International Institute of Green Building Technology.
The firm has also attained various certifications like the LEED Gold Certification (Leadership in Energy & Environmental Design) that proves its continuous commitment to resource efficiency and sustainable development strategies.
Ultimately, True Grain's dedication to producing eco-friendly woodworking products while always maintaining superior craftsmanship is unmatched in the industry and has earned them high praise from customers around the world.
History
True Grain Woodworks began in the spring of 2003 in Egmont, British Columbia. It is a family-owned and operated business with a passion for creating 100% custom wood products that are both aesthetically beautiful and structurally sound. The company specializes in manufacturing doors, kitchen cabinets, lotzs cases, window sills, trims, stairs, wainscoting and other custom products made from locally sourced solid wood.
Over the years True Grain Woodworks has evolved by incorporating new technologies to optimize production and customer service. In 2008 they introduced their online ordering system to make ordering easier for customers. This coincided with the introduction of CNC Routers allowing them to mass produce items while staying consistent in quality. In 2013 they ended up relocating their operations to Surrey BC due to an increase in demand from local clients; this allowed them to upgrade their factory equipment and add additional staff members that specialized in engineering and customer service. Today True Grain Woodworks continues to be a premiere choice for customers seeking high quality wooden products with exceptional craftsmanship.
Latest News
True Grain Woodworks, a local woodworking company in the city, has recently announced the launch of its newest product line. The latest offerings include custom-made hardwood furniture and cabinetry designed by their team of expert craftspeople. Customers can choose from a variety of species including maple, oak, cherry, walnut, and more. Additionally, they offer multiple color options as well as finishes to give each piece an individualized look.
The company is also introducing a new service – on-site consultations. Customers can set up an appointment with one of their professional craftspeople who will visit the customer's home and work with them to create a customized solution that meets their needs. As part of this consultation process, customers will be introduced to two unique design elements " True Grain's signature dovetail joinery and mortise-and-tenon connections. Both design elements are time-tested ways to create sturdy joints that will last for decades and produce superior results for all sorts of cabinetry and furniture builds.
True Grain Woodworks is committed to serving their customers through innovative products and services that exceed expectations for longevity and quality craftsmanship. Whether you're looking for a single piece or need help with a full kitchen renovation project, True Grain has something for everyone!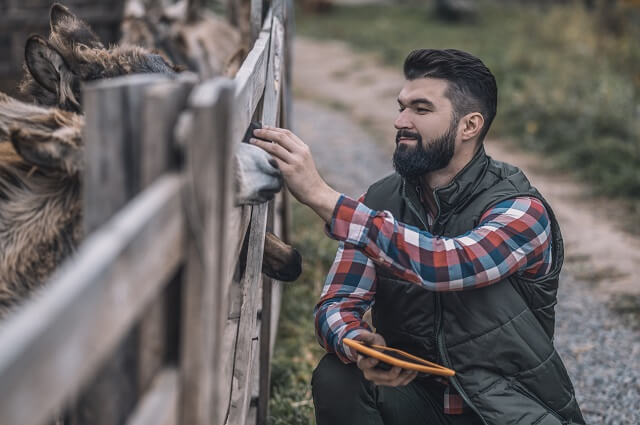 Hi everyone! I'm a woodworker and blogger, and this is my woodworking blog. In my blog, I share tips and tricks for woodworkers of all skill levels, as well as project ideas that you can try yourself.