Introduction
Windsor Architectural Woodworking is a family-owned woodworking business that has been crafting traditional, modern, and historic cabinetry and millwork exclusively for residential clients since 1975. Their commitment to quality comes from their passion for creating unique and beautiful designs with the highest precision possible. They are dedicated to meeting the highest standards of craftsmanship while providing world class customer service.
Their expertise lies in custom woodworking solutions for period-style restorations, historical reproductions, luxury residences, commercial projects and more. Their team is made up of experienced craftsmen who specialize in finding solutions for projects of any size or complexity that require high attention to detail and exact measurements. By taking on even the most difficult requests with a positive attitude they can create pieces that will last a lifetime while honoring your unique design requests.
At Windsor Architectural Woodworking they pride themselves on providing an exceptional experience by being available around the clock to meet clients' needs – no matter how big or small the project may be. They understand how hard it can be to find reliable contractors these days, so they strive to always exceed expectations with their exceptional quality craftsmanship and fair pricing structure. All of these elements combined help to ensure that every one of their customers will receive the utmost satisfaction when working with them.
History & Milestones of the Company
Windsor Architectural Woodworking was first established in 1975 by a passionate woodworker named Julius Windsor. Since then, the company has gone through many positive changes and transitions over the years. Starting out as a simple, small-scale operation, the company was quickly able to grow, expand into new markets and take on more and larger clients. In 1993, Julius partnered with his son, Michael Windsor, who brought experience from various industries outside of woodworking to the family business.
Since then, the duo has continued pushing Windsor Architectural Woodworking from strength to strength. With their passion for producing unique and quality wooden products, they have become a reliable source for many major companies throughout the United States. They have also been featured in numerous industry publications for their craftsmanship and detail-oriented projects. The Windors have also taken on complex custom commissions and curate several collections designed specifically for commercial spaces like retail stores and offices.
To this day, Windsor Architectural Woodworking continues providing quality workmanship while simultaneously increasing efficiency as technology improves in order to reduce costs and improve turnaround times on all projects. As they continue helping businesses establish an "appeal through design", their reputation as a trusted provider in the woodworking space has only grown further over the decades since they first introduced their services more than forty years ago in 1975.
Specialized Services & Expertise
Windsor Architectural Woodworking is renowned for providing specialized services and expertise to its customers. The company specializes in custom cabinets, doors and windows, staircases, mouldings, as well as countertops and other furnishings crafted from quality wood materials. With their years of experience in the woodworking industry, Windsor's team of professionals is committed to producing beautiful creations that are both practical and aesthetically pleasing. They offer an array of capabilities including cabinet design and manufacturing, custom molding designs, carpentry work such as baseboards, door frames, columns and more. Additionally, they specialize in creating handcrafted pieces made from softwoods or hardwoods. From a standard kitchen remodel to highly intricate millwork for a commercial building or residential home office renovation project " Windsor has the skill set necessary to create any desired architectural turnkey solution. Furthermore, their willing nature to accept any challenge gives clients the peace of mind in knowing that the end product will exceed expectations with the most cost effective approach taken throughout the entirety of the process.
Global Projects Completed
Windsor Architectural Woodworking is a company that specializes in crafting high-quality wood products using the latest techniques and modern technologies. Founded in 1990, Windsor has established itself as a leader in the woodworking industry by completing diverse global projects. Their experienced team of carpenters and craftspeople have been directly involved throughout the process in designing, constructing, and finishing unique products for commercial and residential customers.
Windsor Architectural Woodworking has many iconic projects to its name, located across the globe. From creating intricate façades for historic buildings to customizing cabinetry for luxury yachts, their work is well known for its beauty and excellence. In addition to these projects, Windsor also manufactures a variety of products ranging from wall cladding systems to laminated wood veneer panels. Their goal is always to create long-lasting pieces that bring added value to buildings around the world. With attention to detail, respect for customer needs, and a commitment to innovation at all levels of production, they strive to exceed expectations each time they take on a new project or task.
Utilizing Cutting Edge Technologies in Design and Manufacturing
Windsor Architectural Woodworking is a business specializing in the design and production of custom woodworking items. From offices to homes, they have a wide range of services to meet the demand of any project. Utilizing some of the most advanced technologies currently available, combined with their vast experience, they are capable of creating results that surpass the highest expectations. By utilizing cutting edge technologies such as 3D scanning, 3D printing and automated machine tools, Windsor Architectural Woodworking is able to provide customers with customized designs that are both unique and precise. Furthermore, their use of advanced software allows them to determine exact measurements for even the most intricate pieces without wasting material or time. They also only use high-quality lumber from trusted sources so customers can be sure that their final product will endure years of wear and tear without issue.
Reputation & Accolades
Windsor Architectural Woodworking is a well-known, respected woodworking company. They are renowned for their high quality work, as well as the attention to detail they put into each and every one of their projects. From custom furniture and cabinets to ornate banisters and wooden accents, Windsor Architectural Woodworking specializes in unique, intricate designs that stand out from the rest. With a team of experienced craftsmen working alongside state-of-the-art machinery, they produce masterpieces that are truly works of art.
Over the years, Windsor Architectural Woodworking has received numerous awards and accolades for their craftsmanship. This includes being nominated for several prestigious awards, such as the International Design Awards, where they won four different categories in 2016. Their work has been featured in exhibitions across North America, including those at the Museum of Fine Arts in Boston, MA. They've also been featured in many design magazines and books across the country. Furthermore, their skilled craftsmen have attended workshops around the world to learn more about advanced techniques to better improve their own workmanship.
Creative Designs & Long-Lasting Quality
Windsor Architectural Woodworking designs and builds beautiful, long-lasting woodworking projects. Whether your needs require custom cabinets, intricate millwork, or detailed furniture, Windsor Architectural Woodworking is the perfect partner to bring your vision to life with quality craftsmanship.
We provide comprehensive service from concept and design, through fabrication and finishing. Our team of experienced professionals works closely with clients to ensure projects are executed within budget and timeline. From start to finish we pay attention to intricate details so every piece is as unique as you are. We use our extensive experience in woodworking, coupled with the highest quality materials, workmanship and tools to achieve superior results.
Not only do we offer superior design services but our works also match luxury standards in function and style. We specialize in all types of projects that involve complex carpentry skills including raised-panel doors and furniture with intricate inlays, using a variety of species including walnut, cherry and oak. The finishes on our works are remarkable; clearcoat lacquer or oil based stains will bring out the natural character of any piece while specialty glazes add depth and color without compromising the integrity of grain. Additionally we also have special services designed for healthcare facilities and professional offices where disinfection may be an issue such as eco-friendly UV Cure finishes or anti-microbial protective topcoat treatments that allow for easy cleaning by staff members that need thorough sanitation protocols enforced at all times.
Impact on the Community
Windsor Architectural Woodworking is a custom woodworking business that specializes in creating high quality and intricate pieces. By providing skilled craftsmanship to the community, they have become a vital resource for many local homeowners and businesses who seek out their expertise. Through their services, Windsor Architectural Woodworking has had a great impact on the community by raising the standard of luxury home design and increasing the value of surrounding properties. Additionally, they have created job opportunities in the area and provided employment to many expert craftsman, helping contribute to a more diverse local economy. Furthermore, their intricate designs result in awe-inspiring artistry that is spread throughout neighborhoods, further contributing to an atmosphere of beauty and pride within the community.
Testimonials from Satisfied Clients
Windsor Architectural Woodworking has been providing top-notch craftsmanship since 1990. With an impressive portfolio of custom-made wood projects, they've earned a reputation as the go-to provider of high-quality bespoke items. Their work is featured in homes and businesses around the country, making them an industry leader in their field.
Their clients have showered Windsor Architectural Woodworking with accolades over the years, sharing their joy and appreciation for their beautiful creations. Here are just a few comments from satisfied customers:
"We needed someone to bring our visions to life and Windsor made it happen! From the complicated furniture pieces to the ornate ceiling finishes, each piece was exactly what we were looking for." -Cathy M.
"Windsor took all my ideas and combined them into one stunning space! They were able to customize every detail so that it fit our existing decor perfectly." -Emily G.
"I had no idea what I wanted until I saw their finished product. The final result exceeded all of our expectations, from quality of materials used to attention paid to detail!" -John D.
The positive feedback from clients is illustrative of just how dedicated Windsor Architectural Woodworking is when it comes to creating unique works of art out of natural wood. Every piece they create is handmade with great care and precision, using only premium hardwood sourced locally or sustainably harvested overseas. Every step in the process"from initial consultation through delivery"is attended to with meticulous attention so that clients get exactly what they envisioned with no surprises along the way.
Conclusion
Windsor Architectural Woodworking is a company that is committed to providing its customers with the best quality products and services. They specialize in designing and fabricating custom woodworking projects for both residential and commercial properties. Their commitment to quality can be seen through their high-end craftsmanship, attention to detail, and personalized customer service. With years of experience in the industry and access to modern tools and machinery, Windsor Architectural Woodworking is a reliable source for all types of woodwork projects. They offer competitive pricing on their services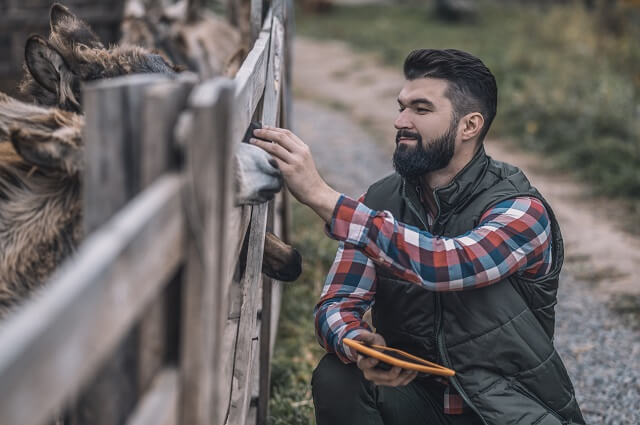 Hi everyone! I'm a woodworker and blogger, and this is my woodworking blog. In my blog, I share tips and tricks for woodworkers of all skill levels, as well as project ideas that you can try yourself.