Introduction to Wisconsin Woodworks Of Cameron
Wisconsin Woodworks Of Cameron is a family-owned woodworking company located in Cameron, Wisconsin. Founded in 2002 by the Brown Family, our mission has always been to create unique, high-quality handcrafted wooden furniture and decorative items that reflect the natural beauty of the North Woods of Wisconsin. Our passion for authentic design and craftsmanship combined with modern manufacturing processes sets us apart from other companies in the industry.
Over the years, we have continually expanded our product lines, incorporating new designs and using different materials such as reclaimed barn wood and antique remnants to bring a sense of timelessness to each piece. We have also introduced custom designed pieces that can be tailored to customer specifications. In addition, our staff offers tremendous expertise and customer service that can't be beaten.
More recently, we have embraced sustainable practices within all aspects of our business, from sourcing responsibly harvested materials to implementing energy efficient lighting in our shop spaces. We are proud to be actively involved with local organizations that promote sustainability in business practices as well as community support initiatives throughout Cameron and beyond. This commitment has greatly impacted our work process and allowed us continue creating statement pieces for generations to come.
Crafting Process
1. Selection of woods: Wisconsin Woodworks Of Cameron begins by selecting the perfect type of wood for the furniture desired, whether it is pine, maple, oak, cherry, walnut, or a combination. Once the specific wood is chosen, it will be inspected for quality and proper grain to ensure that every piece of furniture comes out perfectly.
2. Cutting: The wood will then be cut down to dimensions specified in the design. With accurate measurements and exact cuts, pieces come together perfectly in the end product.
3. Sanding and shaping: All of the pieces are then hand-sanded to a smooth finish with no bumps or discrepancies in any corner or surface. Then they are shaped according to exact specifications using high-powered machinery such as routers, planers and saws. This ensures that furniture pieces match exactly from one piece to another when assembled.
4. Finishing: Finishing is an important step for Wisconsin Woodworks Of Cameron; all wood parts are prepped and stained for statement pieces and multi-layered finishes for better looks and protection from weathering over time. Any upholstery involved is also prepped accordingly before being stitched securely onto frames or chairs using high-quality thread and padding materials.
5. Assembly: After all parts have been prepped and completed as necessary, they can finally be assembled into their final form — tables, chairs, etc.. All joinery methods used are solid like tongue & groove joints to prevent wobbling or looseness of furniture over time when used frequently.
6 Testing: When the final assembly has been done on all furniture pieces created by Wisconsin Woodworks Of Cameron they undergo rigorous testing processes such as stress tests to ensure proper structural integrity ensuring longevity of every piece produced by them!
Products and Services Offered
Wisconsin Woodworks of Cameron offers a wide array of finely crafted wood products. They specialize in custom furniture such as tables, chairs, bed frames, and dressers. Each piece is created by experienced artisans and constructed with high quality locally sourced hardwood. They also offer live edge furniture that showcases the beautiful natural grain of the wood. For home décor, they make unique lamps with intricate hand-carved designs, rustically beautiful candle holders, and other accent pieces. They also offer full restoration services to repair damaged or aging furniture. Finally, they create and install custom cabinetry for both interior and exterior use including kitchen cabinets, bathroom vanities, laundry room units, closets, home entertainment centers and more.
Innovative Designs
Wisconsin Woodworks Of Cameron is an innovative company specializing in custom wood furniture and cabinetry. Their designs are modern, yet timeless, and crafted with the highest quality materials. They use a range of woods from oak to walnut and cherry to ensure superior strength and aesthetic appeal.
One of their most creative designs is the Larsen Media Storage Unit. Crafted from select oak, this piece utilizes multiple levels of shelving for optimal media storage capabilities and can be customized with internal drawers or cupboards that hold a variety of components. The stunning finish of this piece will add character to any room and become an integral part of your interior design scheme.
The Heirbert Cabinet is another beautifully designed piece offered by Wisconsin Woodworks Of Cameron. This elegant, handcrafted cabinet features intricate detailing on the doors allowing you to display cherished items while keeping them neatly stored away when not in use. It can also be used as extra storage space in any area you may need it as it comes equipped with two adjustable shelves plus additional space beneath each shelf for larger objects such as books or picture frames.
For those looking for something truly custom, Wisconsin Woodworks Of Cameron offers personalized pieces crafted specifically for each client's individual needs. Every item is designed with care, combining functionality with artistry so customers can enjoy pieces that reflect their personal style while lasting through the ages. Whether you're after storage solutions or simply looking to spruce up your home, they have something perfect for you.
Quality Craftsmanship
Wisconsin Woodworks Of Cameron is proudly owned and operated in the heart of Wisconsin. Their quality craftsmanship is what sets them apart from the rest; they take pride in producing only the finest pieces of furniture. Their team of dedicated woodworkers use only premium hardwoods such as oak, cherry, maple, and hickory to construct their furniture.
They offer a variety of unique features that set their furniture apart from others. Furniture created by Wisconsin Woodwork Of Cameron can include dovetailed joints, handcrafted carvings, exquisite inlays, hand-rubbed finishes, custom stain colors, and heirloom quality hardware. On some pieces beautiful details such as scalloping or fluting can be requested so each piece has its own character. They also offer customization services to meet clients' exact design preferences or specifications.
To ensure customer satisfaction all furniture is tested for strength and stability even after it is finished and assembled. Wi Woodworks Of Cameron stands behind the exceptional craftsmanship that goes into each and every piece they produce with a one-year warranty.
Customer Testimonials
When looking for top-notch furniture pieces, Wisconsin Woodworks of Cameron is the place to go. Patrons all over the area have testified to the superiority and craftsmanship of the products sold at this store. From furniture to home furnishings, customers are sure to find something that suits their needs and fits their style.
One customer, Rebecca of Eau Claire, recently purchased a bedroom set from Wisconsin Woodworks of Cameron and was beyond happy with her purchase. "I had been searching everywhere for a classic yet modern bedroom set that would fit in my room perfectly. When I arrived at Wisconsin Woodworks, I found exactly what I was looking for! The furniture is stunningly crafted and looks exactly as it was described on the website. But what really made a difference was the customer service – they provided me with expert advice on where I should place each piece and even gave me tips on how to make sure that the pieces stood out against my walls. I cannot be more pleased with my purchase!"
Other customers have shared similar buying experiences during their time at Wisconsin Woodworks of Cameron too. Joe from Wauwatosa came into his local store after seeing an ad for a piece he liked online and was taken aback by the beauty of it in person. "When I got there, I knew without doubt that this item would be perfect for my living room décor. The colors matched exactly what I wanted, and all those small details like hinges and knobs were perfect – you can tell that there is so much care put into each piece here! As soon as we got it home it felt like part of our family," Joe shared happily with us when we spoke with him recently.
These are just two examples illustrating customer loyalty, satisfaction and trust established by Wisconsin Woodworks Of Cameron – one of many renowned dealers in the area known for its quality products and attentive services throughout its years in business. With these customer testimonials showing proof of satisfaction towards their offerings; Wisconsin Woodworks continues to be one of the leading names when it comes to finding quality pieces that complete any home's design needs while providing superior customer service during every step along your shopping journey..
Sustainable Practices
Wisconsin Woodworks of Cameron is a furniture and home decor manufacturer that is committed to sustainability and eco-friendly production. The company uses locally sourced materials in their production, helps their customers reduce waste and offsets their carbon output whenever possible. They promote using renewable, recyclable commodities as much as they can while minimizing the negative effects manufacturing has on the environment. Wisconsin Woodworks of Cameron also believes in using environmentally friendly finishing techniques including no-VOC varnishes and stains, waterborne finishes, and UV-cured finishes. All products are packaged with sustainable materials when being shipped out to the customer. Furthermore, Wisconsin Woodworks of Cameron is committed to providing educational resources about environmental sustainability for both its employees and customers alike. The company works faithfully towards ensuring their practices are not only responsible but beneficial to society and nature as well.
Where to Purchase
If you are looking for quality products from Wisconsin Woodworks of Cameron, you are in luck! The company has retail partners that carry the company's products across the country. These retailers offer many of the Wisconsin Woodworks core products and can provide product expertise and customer service. Additionally, Wisconsin Woodworks has an extensive online network, so shoppers can browse their selection of furniture from the comfort of their homes. To learn more about which retailers carry Wisconsin Woodworks products, shoppers can visit the company's website and look up retailers near them in the "Where To Purchase" section. This will show if any store carries the woodworking products shoppers are looking for in their area. Online orders through a secure checkout system with receipt tracking can also be placed on the Wisconsin Woodworks website. An experienced staff is available to answer questions regarding orders and product details before completion, customers include free shipping on orders within US contiguous states, and they even offer a satisfaction guarantee with complete return policy should purchases not meet expectations.
Conclusion
Wisconsin Woodworks of Cameron has been creating quality handcrafted furniture for over 47 years. With their team of experienced and highly-skilled craftsmen, they have built a reputation as one of the top producers of wooden furniture in Wisconsin. Their dedication to craftsmanship, eye-catching designs and attention to detail make their products one of the best on the market. Whether you're looking for beautiful tables, chairs, desks or other custom-designed pieces, Wisconsin Woodworks in Cameron has exactly what you need. Try out their amazing range of furniture today and experience the unique beauty and style that comes from handcrafted masterpieces.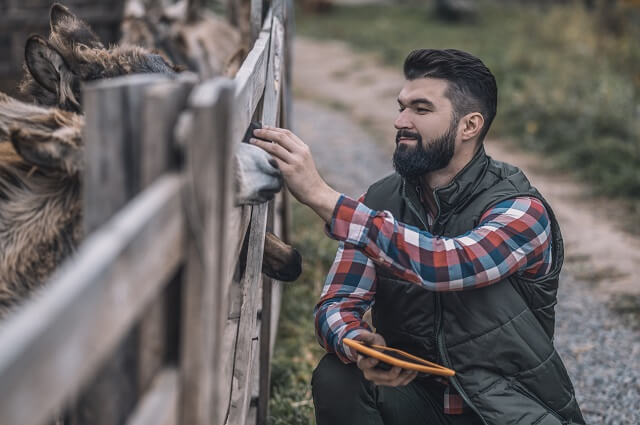 Hi everyone! I'm a woodworker and blogger, and this is my woodworking blog. In my blog, I share tips and tricks for woodworkers of all skill levels, as well as project ideas that you can try yourself.