Introduction
Woodworking is an incredibly rewarding hobby and can be a great way to express your creativity. A coffee table is a terrific project for the novice woodworker because it's a relatively simple build with every chance to be unique and eye-catching. Whether you want something rustic, modern, sustainable or with storage, there are dozens of options available when designing your own furniture.
When choosing materials for your coffee table, consider how sturdy and durable you need it to be. Reclaimed lumber is an ideal choice as it takes something used or discarded and repurposes it into something beautiful and stylish. Softwood lumber such as pine or spruce will be easier to work with but may not provide long-term durability. Hardwoods like oak, teak, mahogany or walnut will offer more protection from knocks and spillages but can be expensive and more difficult to shape.
Woodworking Creative Design: Once you've looked through some typical designs, online resources or compiled your own coffee table design; now comes the fun part of bringing your idea to life! When sketching out plans for the coffee table be sure to take accurate measurements so that when beginning construction your pieces all fit together properly without waste of material. Consider things like where the screws will go, how the legs are attached and what type of wood joinery you'll use; such as dovetail joints, half lap joints or finger joints.
Finishing Touches: When you have finished sanding and assembling your coffee table its time to protect it by adding a coat of varnish or sealer suitable for the type of wood used in constructing it. This will not only add shine but also provide protection against scratches or spills making it last longer. Play around with different stains before applying them completely " mix colors together that suit each other until you get a shade that pleases you most! Finally accessorize by adding drawer handles replacing glass tops if desired; this is one project that has enormous potential only limited by you!
Why Make a Coffee Table?
A coffee table can be a great addition to any living space as it provides a central gathering area in the room. It's also a great place to showcase decor, such as books, vases, and other decorative items. In addition to its aesthetics and functionality, making a coffee table is also an enjoyable woodworking project that allows you to exercise your creative skills and create something unique for the living space. With proper planning and the right materials, anyone can build a stunning coffee table with their own hands.
Tools and Materials Needed for the Coffee Table Project
Tools:
– Table saw
– Miter saw
– Router
– Chisel
– Drill
– Clamps
– Level
– Sandpaper or sander
Materials:
– Plywood for the top and bottom of the coffee table. The size will depend on the dimensions of your chosen design.
– Wood screws " both panhead and flathead for attaching the pieces to each other.
– Dowel joinery pins for additional stability.
– Finishing nails for a decorative trim at the edges of the project (optional).
– Wood glue to attach the pieces together.
– Stain, paint, or varnish to finish off the look of your coffee table.
Tips for Finding the Right Design for Your Coffee Table
If you are looking to build a woodworking project in the form of a coffee table, there are several tips and considerations to take into account in order to find the right design for your needs.
Firstly, consider the dimensions of your room: is it large or small? Think about what type of furniture is already present and look for ways to complement existing pieces with your new design. For example, if your living space contains traditional furnishings then consider a contemporary style table that will not look out of place.
Next, think about practicality. Are you looking for a coffee table with storage space? One that opens up to reveal drawers or shelves inside? Or one with removable trays? Thinking about the available space in tandem to practical usability will help narrow down your choices.
Also take into account the type of material you would like to use; hard woods offer greater durability than softwood, while painted surfaces tend to fare better in high traffic areas than plain wood finishes. Think also about colour: stained wood allows you to achieve an array of shades while paint may provide more options regarding style. If you want a truly unique item then why not combine colours, materials and textures?
Finally, take some time browsing finished projects online or visiting custom furniture stores " this will help guide your own design choices and lead you towards success when making the ideal coffee table for your home.
Step-by-Step Guide to Building Your Coffee Table
1. Select your materials: Choose wood and/or metal for your coffee tablebase, depending on the look and style you'd like to achieve. Additionally, you can use pre-cut "project lumber," which comes in a variety of pre-measured sizes that are already cut and ready for assembly.
2. Measure, mark, and cut your materials: Based on the dimensions of your coffee table base, measure the pieces for the top of the table and carefully cut them to size. If using project lumber, this step might be unnecessary as it will already come pre-cut; however if piecing together wood from scratch it is important to continue with these steps so you'll have properly sized pieces.
3. Secure your frame: Once all four pieces of the frame are ready (based on what type of materials chosen) secure them together by aligning all pieces at 90 angle degrees and drilling screws into each corner joint. For additional support use a heavier screw or drill pocket holes into each end – whichever is most supportive to create a sturdy frame that won't flatten out over time.
4. Attach tabletop boards: Begin attachingYourtopboardstotheframenextbylayingthepiecesdownon topofoneanotherandsecuringthemtogetherusingwoodglueplusoddaminatedbracingacrossthebackforaddedsupport(if needed). Once secured, let stand overnight so glue can dry before moving onto final steps.
5. Sand & finish: Afterglueisdrysand down all edges of board along with entire coffee table top to ensure smooth surfaces then give entire projecta coat or two of paint or lacquer – whatever finish you chose will dependonmaterialsyouhaveusedandoveralleffectyou desiretoachievewithyourcoffeetablebuild!
Finishing Touches to Personalize Your Coffee Table
A fun and creative way to personalize your woodworking project coffee table is by adding finishing touches. These can be anything from spray paint or chalk paint, to stamps and stencils, or even fabric wraps with a unique pattern. You can also add pieces of wood that are carved to create an intricate pattern or design. It could be a sunburst, fan shape or something more abstract like interlocking swirls. If you're feeling adventurous, you can make your coffee table stand out by drilling holes in the shape of a constellation and adding LED lighted stones for a truly original look. You could even etch your name or initials into the top of the table using a sandblaster. With these ideas, you can be sure your coffee table will have that one-of-a-kind custom look!
Benefits of Completion
Once you have finished the woodworking project of building a coffee table, you may sit back, admire your accomplishment and take pride in knowing that you made it yourself with your own two hands. You can show off your DIY skills to family and friends, who'll no doubt be impressed with the work you've done.
In addition to the sense of pride and accomplishment that comes with creating something yourself, finishing a woodworking project of a coffee table also provides numerous practical benefits. Now you have an attractive piece of furniture to place in your home or office. It is perfect for placing remotes, cups, books and other items on it when relaxing on the couch or sitting at a desk. Depending on the materials you choose, it may even provide storage space within its drawers and compartments – creating additional useful space in your living areas. And because it has been made by hand specifically for your own use case – no store will carry exactly the same item as yours!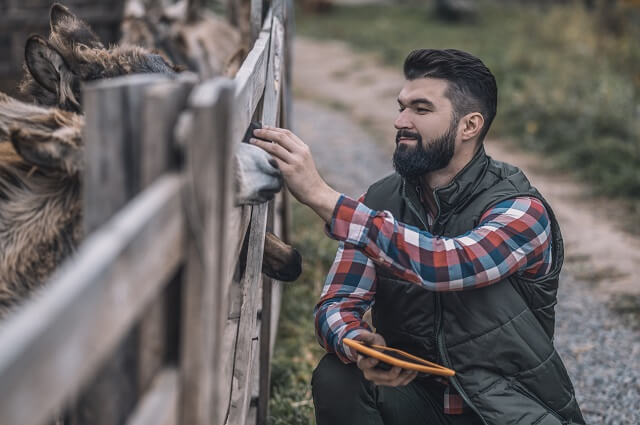 Hi everyone! I'm a woodworker and blogger, and this is my woodworking blog. In my blog, I share tips and tricks for woodworkers of all skill levels, as well as project ideas that you can try yourself.