Introduction
Woodworking volunteers have the chance to give back to their community and make a real difference in the lives of people around them. Woodworking volunteers use their skills to make a variety of projects, from furniture and small sculptures to items for charitable causes. While experienced woodworkers may take on larger tasks, no experience is necessary for many of the volunteer opportunities out there which may include sorting donations, assembling kits, or simply sanding pieces that are waiting for completion.
Woodworking volunteer opportunities provide great rewards beyond just building something physical"volunteers get a sense of accomplishment and even pride while they help out with something they can see and be proud of every day. Not only do woodworking volunteers benefit from being able to craft and create things with their own hands, but they also learn how to work in a team environment and understand the complexities involved with crafting furniture or other projects. In addition, those volunteering can gain insights into the materials used in construction, the tools needed for assembly, and an understanding of basic design principles from more experienced experts on site. Generally speaking, woodworkers engage both their creative expression as well as their technical prowess when participating in these types of activities.
Woodworking volunteer opportunities also let individuals get involved in ways that are beneficial to others in need "such as making beds for children who do not have homes or fencing for veterans returning home from deployment"while finding joy in doing good for humanity through using one's skill set. With each passing project not only does this spread positivity throughout the community but perhaps friendship between those whom participate together discussing ideas or just supporting one another's efforts.
Benefits of Volunteering in Woodworking
Volunteering in woodworking can help people develop a variety of skills that can be useful in future endeavors. Not only will volunteering fosters a great sense of pride, but it also offers a unique skill set that those who may not have access to woodworking tools or classes can apply to various activities in life. Woodworkers often use their skills to create furniture, instruments, home decorations and other related objects. In addition, the volunteer may learn valuable lessons in teamwork, organization, problem-solving and communication along the way.
In addition to learning valuable technical skills, volunteering at a woodworking shop can offer many other benefits as well. Working with others in a collaborative environment encourages individuals to expand their perspectives and accept constructive criticism from peers. People can become more confident about their decisions due to the feedback loop working with others provides. Volunteering in woodworking may also give an individual access to new and innovative materials and technology which could enable them to come up with creative solutions for different problems they may encounter during the course of their volunteer experience. People will also be able to network with other professionals which could lead to career opportunities down the line. Lastly, volunteering in woodworking helps strengthen ones' soft skills such as punctuality, ability to take initiative, self-motivation as well as using collaboration and real-world problem solving skills while constructing creative solutions that meet customer needs.
Different Types of Woodworking Projects
Woodworking volunteer projects can encompass a wide variety of activities. For example, volunteers can build items like birdhouses, picnic tables, bookshelves, benches, and Adirondack chairs that benefit their local communities. Other types of projects may include helping to repair and maintain existing furniture such as desks and cabinets for local schools or nonprofits. Additionally, woodworking volunteers may help with constructing furniture for shelters or for people needing extra assistance in their homes. Volunteers could also construct outdoor play structures for local parks or playgrounds. Finally, woodworking volunteers could build musical instruments such as guitars for local musicians or music classes.
What Skills Do You Need to Get Started in Woodworking?
To get started in woodworking, there are several skills you will need to acquire. The first is a basic understanding of tools used in woodworking such as hand saws, coping saws, chisels, planes, and power sanders. You should also develop knowledge about the different types of woods and materials used for projects. Safety precautions should be considered with use of sharp tools and equipment necessary for cutting and shaping the wood.
In terms of actual techniques, it is important to understand joining methods such as screws, nails, glues and bolts to create stable connections between components. A solid grasp on how to measure angles accurately and do basic calculations will make your assembly process much easier. Being able to read plans or blueprints is also helpful in order to properly assemble parts together correctly as well as visualizing the end result during construction. Of course, practice is essential when learning any craft; so start small with simple projects that use basic tools but still require the same skillset needed for larger ones. With adequate time investment in honing these skills you can soon experience a huge complement of satisfaction from creating something lasting on your own!
How To Prepare to Become a Woodworking Volunteer
Before you become a woodworking volunteer, it's important to take some steps to prepare for the role.
1. Develop Your Skills: Even if you don't have any prior experience with woodworking, you can still become a volunteer. Learn the basics of power tools, cutting techniques, and project plans. Consider taking an entry-level class at a local community college or watch videos online that teach basic skills. Practicing on your own using scrap materials can be really helpful and beneficial in developing the necessary knowledge and skillset needed to carry out your volunteering duties effectively.
2. Gather Supplies: In addition to having strong knowlege of woodworking techniques and tools, it's critical to ensure you have adequate supplies for completing projects. Visit your local home improvement store for purchasing wood, screws, connectors, nails etc., or request donated materials from organizations who specialize in resources for volunteers in need.
3. Outline Your Availability: While some volunteering opportunities will require a consistent commitment (e.g., 1-2 days per week at a fixed time), other roles may allow you to come in only when necessary or work from home on certain projects. Be sure to outline your preferences so that potential volunteer coordinators are aware of how much time and resources you can contribute to the cause.
Strategies for Having a Successful Woodworking Volunteer Experience
Woodworking volunteering can be an incredibly enjoyable and rewarding experience, allowing volunteers to gain knowledge and skills while helping others. However, there are some important strategies that need to be taken in order to have the most successful volunteer experience possible.
1. Research what type of volunteer opportunity you would like to take part in, such as building furniture for a local charity or assisting with repairs in a neighborhood workshop. Make sure to ask questions about the project and tasks that will be asked of volunteers before committing any time and energy.
2. Get familiar with basic woodworking techniques, tools, and safety rules. Many organizations offer beginner classes focusing on specific scientific and hands-on tasks related to woodworking.
3. Make a plan by developing a budget and timeline for the project. Additionally, create outlines or diagrams of your ideas if necessary in order to ensure everything is thought through and executed correctly when it comes time for construction or instruction.
4. Reach out to other experienced woodworkers who can offer advice or assistance when needed, such as techniques related to different projects or tips on how to handle certain situations while volunteering at a particular organization.
5. Utilize online resources as helpful guides throughout the process of working on projects related to woodworking volunteering " social media platforms, YouTube instructional videos, forums filled with experts in specific topics " all these tools can help enhance your experience more than you think!
Where to Find Opportunities to Volunteer in Woodwork
Many woodworking volunteer opportunities can be found in local community organizations and nonprofits. Many civic-minded citizens are looking for ways to combine their love of woodworking with a desire to give back to the community. Some potential places to find volunteer opportunities include carpentry centers, maker spaces, senior centers, schools, churches, youth groups, homeless shelters and disaster relief efforts.
At these locations, volunteers can help teach classes on woodworking fundamentals, help children or those new to woodworking develop basic skills; build custom furniture; assemble additional shelving for an organization's storage needs; repair broken items; craft structural elements for homes in need; carve intricate patterns; design and build products for local farmers markets or makers spaces. Furthermore, as an added perk many of these organizations are able to provide access to woodworking tools and materials that may not be available at home.
Volunteering with an organization also provides access to more extensive construction projects that would otherwise be too difficult or expensive for individuals working on their own at home. These projects often include things like building sheds and chicken coops in the community gardens of low-income areas, constructing extra classrooms or library space in local schools and churches or refurbishing existing community buildings such as libraries, hospitals and senior centers. By volunteering in a group setting, volunteers can gain knowledge from experienced craftsman while strengthening their own skill sets while helping others.
Ideas for Making the Most of Your Woodworking Volunteer Experience
1. Set personal goals. Decide what skills you would like to learn or perfect during your volunteer experience. Consider advanced techniques if desired and measure your progress regularly.
2. Research the organization you are volunteering with and the cause they are fighting for. This will help create a deeper connection to the work you do and increase motivation.
3. Ask questions to gain more knowledge about woodworking during key stages of the project, such as cutting and shaping, joining, finishing, etc. Talk with experienced volunteers for advice on best practices too!
4. Keep a record of what you have made to showcase your projects' evolution from start to finish as well as demonstrate craftsmanship ability in future job applications or school admissions portfolios.
5. Utilize woodworking magazines, online videos, tutorials, or in-person classes on advanced projects or techniques such as installing hinges and hardware or creating intricate joints or carvings that require greater precision than normal tools can achieve
6. Work on an individual project of your own making outside of any commissions by the woodworking organization"this could be a great opportunity to practice design skills, create something unique as a gift, or simply take pride in completing something special all by yourself!
7. Look out for opportunities to collaborate with other professionals including architects and engineers who can provide insights into different methods and materials used for various types of construction projects
8. Connect with other volunteers"they may have past experiences that teach valuable lessons, offer networking opportunities for additional learning resources within the community, and overall provide enjoyable conversation around one's favorite topic!
Conclusion
Volunteering in woodworking can be hugely beneficial for those looking to learn anything from basic carpentry tools to advanced projects. It allows people to work hands-on and gain real-world experience, which can be invaluable. It also helps the volunteer build relationships with skilled wood workers that can help advance their skills and knowledge. Additionally, volunteering can provide a sense of satisfaction and pride in helping to create something meaningful and tangible that can be enjoyed by others. With dedication, volunteering in woodworking skills can lead to increased mastery, improved understanding of the craft, and even eventual job opportunities in the field. Therefore, those passionate about learning more about woodworking should seek out volunteer opportunities in order to maximize their benefits while giving back to the community.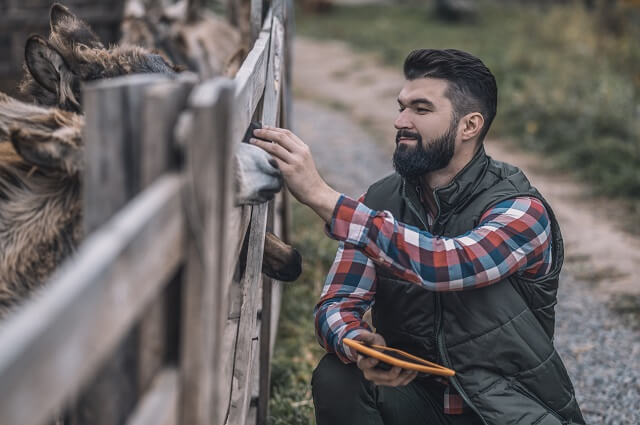 Hi everyone! I'm a woodworker and blogger, and this is my woodworking blog. In my blog, I share tips and tricks for woodworkers of all skill levels, as well as project ideas that you can try yourself.