Introduction
Amish woodworking shops have long been renowned for their exquisite craftsmanship and attention to detail. Each piece is created by highly-skilled artisans that bring a passion for the craft, as well as years of experience, to every project. Located in rural areas near Amish settlements, these shops specialize in creating traditional furniture, home décor items and custom pieces made with only the best quality materials.
At an Amish woodworking shop, customers can expect to find fine details integrated into each piece " from carefully selected woods and customized inlays, to perfectly crafted joints and intricately carved details. Every product built in the shop is designed with durability and beauty in mind, ensuring it will be cherished by generations to come. Meticulous stains and finishes are applied using time-honored methods, preserving their unique character. In addition to their skillful technique, Amish woodworkers also pride themselves on offering excellent customer service, focusing on building relationships with customers instead of just providing a product.
The end result is always an extraordinary heirloom-quality product that will last a lifetime or more. At Amish woodworking shops across the country, customers can rest assured they're getting the highest quality workmanship available anywhere. It's no wonder these stunning pieces stand out from what comes off factory assembly lines " when it comes to crafting the perfect piece of furniture or décor item for your home or office, you simply can't beat the charm and finesse of an expertly created custom-made Amish work of art.
Exploring Amish Woodworking Traditions
Amish woodworking shops are a testament to traditional craftsmanship and enduring values. The Amish, a religious group living in parts of the United States and Canada, have deep roots in the art of woodworking. By adhering to traditional techniques, they are able to produce furniture and other wood products that have been handed down through generations. One can find an array of items crafted from a variety of hardwoods including oak, walnut, hickory, cherry, maple and more. In Amish woodworking shops, one can see fine pieces made with skilled precision that feature dovetail joints and mortise-and-tenon joinery.
At Amish woodworking shops, visitors can expect to find traditional furniture such as tables and chairs for dining rooms or living rooms; bedroom sets; shelving; children's play sets; storage furnishings; benches; and more. Many pieces featured at Amish woodworking shops are handcrafted from natural hardwoods without the use of modern power tools or paints that contain harmful chemicals " thanks to the dedication to preservation laws within their community. Furthermore, all materials used during construction are completely sustainable as the Amish strive for environmental responsibility by using recycled materials whenever possible. Finally, many shops offer customizations for their customers ranging from specific color choices to size modifications or certain design elements. It is no wonder why these exceptional creations continue generating worldwide appeal!
What Makes Amish Woodworking Shops Unique?
Amish woodworking shops are known for their high-quality, handmade furniture. Amish craftsmen take great pride in the quality of their work and use traditional techniques to construct strong, durable pieces that can last for generations. In addition to furniture, Amish woodworking shops often produce handcrafted household items like tables, chairs, cabinets and shelving units. Each piece is designed with an eye towards durability and construction that will stand the test of time. What makes these shops truly unique is that they usually refuse to use mass production or technology beyond a certain point to create these pieces. Instead, each item is crafted by hand with attention to detail and expert precision. The use of natural materials such as solid wood further highlights the integrity of each piece by emphasizing the beauty of its grain patterns and offering greater resistance against wear and tear. This combination of traditional methods with age-old principles allows Amish woodworking shops to craft products with care and excellence for years to come.
Advantages of Shopping at Amish Woodworking Shops
Amish woodworking shops offer distinct advantages for shoppers. The craftsmanship of the Amish is widely known and highly respected, making the pieces from these shops unique and of high quality. As a result, many shoppers choose Amish woodworking shops over mainstream manufacturers. Additionally, the custom nature of Amish woodworking makes it possible to purchase furniture or housewares that are one-of-a-kind, something that can't be replicated elsewhere. Additionally, the prices of Amish crafts tend to be reasonably priced and much lower than those sold in stores. Moreover, because the pieces are handmade and often constructed with an emphasis on sustainability, buyers can rest assured that their purchases will last for many years, as opposed to mass-produced offerings from larger retailers that may wear out quickly. Also, most Amish woodworking shops allow customers to view and select from their inventory in person before making a purchase online or at an actual store location. Furthermore, these stores often offer personalized services such as custom-made furniture and home decorations tailored to meet an individual's specific needs. Finally, shoppers can take comfort knowing that the products they purchase at these shops are made ethically and sustainably without exploiting labor or natural resources.
Popular Projects Produced by Amish Woodworking Shops
Amish woodworking shops are known for producing some of the highest quality handcrafted furniture, cabinets, outdoor structures and home decorations on the market. Every piece is crafted from solid hardwoods like oak, cherry and hickory. Popular projects produced in Amish woodworking shops include dining chairs, kitchen islands, hutches, bookcases, tables, benches, desks and chests of drawers. They also make a variety of outdoor structures such as gazebos, pergolas and sheds. For a distinctive decorative touch, you can take your pick from a selection of mantels, clocks or lamps. The skilled craftsmen at these workshops also specialize in recreating period pieces that recall classic styles of yesteryear. In addition to all these items they offer custom furniture building services to bring your ideas to life quickly and efficiently. No matter what you're looking for when it comes to Amish-made furniture and decorations, you can trust in the quality craftsmanship and products you will get from an Amish woodworking shop.
Choosing the Right Amish Woodworking Shop
When shopping for a custom woodworking project, it's important to consider all your options. One of the top contenders should be an Amish woodworking shop. For hundreds of years, Amish craftsmen have been known for producing high-quality furniture and other products made from the finest materials and techniques. However, when looking for an Amish woodworking shop, there are several factors that should be taken into consideration to ensure the best possible experience.
First, it's important to look at the selection that is offered by the shop. Are they able to create custom pieces or only offer pre-made items? Can they customize colors or styles to meet your needs? Is their inventory large enough to provide what you need? Answering these questions can help narrow down your decision.
Additionally, inquire about the timeframe for creating each piece " what do turnaround estimates look like? Some shops may take longer than others depending on their staffing or supply availability; always ask about this during initial consultations. Additionally, researching customer reviews can give you insights into their craftsmanship quality and how long projects actually take in reality.
Finally, be sure to consider pricing when evaluating potential Amish woodworking shops. Experienced craftsmen often produce top-notch products but this comes with a premium price tag " so make sure budget is aligned before investing in a larger project. Prepare questions around features such as delivery services and payment plans as well as warranties and guarantees that come with final pieces; these details vary across vendors so make sure you're asking each one.
Conclusion
At the end of the day, the excellence of Amish woodworking shops cannot be overstated. They provide quality products, thoughtful customer service, and beautiful craftsmanship that stands as a testament to the care and skill of the artisans who create them. Amish woodworking shops embody both an appreciation for traditional techniques and a commitment to meeting modern needs. This unique combination makes sure that these shops will continue to provide beautiful works of art for generations to come. The expertise displayed in each piece provides a glimpse into the truly remarkable ability of these dedicated carpenters, helping to ensure the longevity of this important type of craftwork.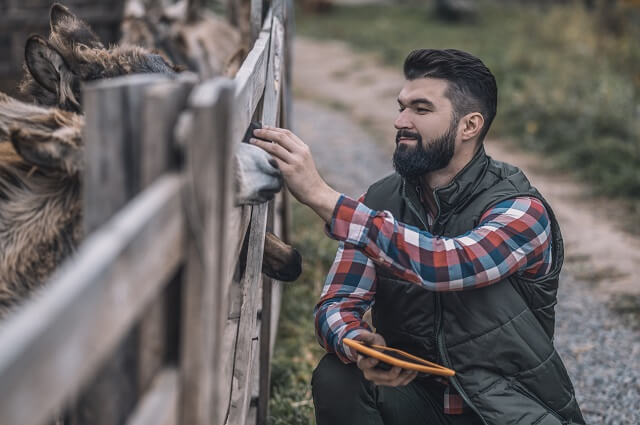 Hi everyone! I'm a woodworker and blogger, and this is my woodworking blog. In my blog, I share tips and tricks for woodworkers of all skill levels, as well as project ideas that you can try yourself.