Testimonials from Satisfied Customers
"I recently had a custom project completed with Auburn Woodworking and it was exactly what I envisioned. The craftsmanship was excellent and Carl, the owner, was a pleasure to work with. He took the time to understand our vision and walked us through each step from start to finish. We couldn't be more pleased with the final product!" – Sarah, Bethesda
"Auburn Woodworking transformed my kitchen! Working with Carl was like working with an old friend; he really listened to my needs and designed cabinets tailored just for me and my space. His expertise in woodworking allowed us to bring my wildest dreams into reality." -Jack, Washington DC
"At first I wasn't sure what I wanted, but Carl at Auburn Woodworking made it easy. He showed me all of the different possibilities available so that we could find something that suited my style perfectly. Now whenever I'm in the room it feels like home." -Judy, Silver Spring
Detail About the Design Process
At Auburn Woodworking, we understand that you need a design that reflects your tastes and compliments your space. That's why we take a collaborative approach to all of our design process. We start by discussing the specific features you are looking for, and get input from you on the desired style, shape, size and materials. After running through ideas and sketches with you, our team puts together detailed drawings and 3D models that show how your custom piece will look – both close-up and within the overall context of your space. This phase also includes a detailed review of wood selection options to make sure the project's aesthetics meet the requests. Once approved, Auburn Woodworking's craftsmen get to work constructing the final product with precision and accuracy. Throughout this entire design process we stay in close contact with customers and provide updates on our progress. In this way, when you choose Auburn Woodworking for your project you can feel secure knowing it will be designed the way you wanted from start to finish!
Unique Features
Auburn Woodworking stands apart from its competitors in many ways, most notably with their commitment to the highest craftsmanship standards. Their focus on creating furniture pieces that utilize the full potential of wood, combined with the intricate carving abilities of their team ensures each and every product is of the utmost quality. The furniture they create uniquely blends modern design and traditional craftsmanship, allowing for a timeless feel in every piece. With a streamlined production process that allows for customization with no additional fees or labor charges, as well as an innovative approach to sales and customer service that puts customer satisfaction before everything else, Auburn Woodworking stands out from the competition.
Videos or Photos
Auburn Woodworking creates craftsmanship of the highest quality with one-of-a-kind pieces that reflect its dedication to excellence. To showcase their products and designs, Auburn Woodworking should utilize both videos and photos of their projects. Videos can be used to demonstrate the skill and craftsmanship involved in creating beautiful custom pieces, while photos can be used to highlight finished pieces and show off their intricate detail. Both visuals can be seen on the company's website or social media accounts to offer potential customers a glimpse into the design process and what they may expect from Auburn Woodworking's creations. Photos can also be shared on other companies' websites or publications to attract more visibility for Auburn Woodworking's woodworking skills. Videos are especially helpful for illustrating how an idea transforms from paper drawings into a functional, aesthetically pleasing wooden piece. By presenting these visual examples, it will give potential customers an idea of the level of quality that goes into every custom project created at Auburn Woodworking.
Cost Comparison
Auburn Woodworking offers a variety of services for custom woodworking projects, ranging from simple cabinetry to complex furniture pieces. The primary cost associated with the company's services is the labor involved in completing the project, and this varies depending on the complexity and size of each order. Primary pricing factors include materials, shipping, and labor.
Materials can vary greatly in cost depending on the type of material chosen, such as exotic imports or second-hand reclaimed lumber. Shipping costs are determined by distance and can be substantial if materials need to be shipped long distances. Labor is determined by the amount of time needed to complete each project and includes design consultation, expert precision craftsmanship, finishing, staining and delivery. Auburn Woodworking prides itself on providing quality results that exceed customer expectations within a reasonable budget.
Link to Online Catalog/Portfolio
Auburn Woodworking is a small business located in Auburn, Alabama that specializes in custom woodworking projects crafted from high-quality materials. Whether you are looking for an exquisite piece of furniture to transform the look of your living room or are seeking a unique wooden gift to give someone special, we guarantee that our expert craftsmanship and attentive customer service will make sure you get exactly what you need.
Check out our online portfolio/catalog here: https://auburnwoodworking.com/portfolio/index.html
At Auburn Woodworking, we employ craftspeople from all over the country who bring generations of experience to our work. From traditional woodworking techniques to modern digital fabrication capabilities, our talented team can build whatever is needed with precision and quick turnaround times. We have experience crafting everything from luxurious hardwood tables, chairs and cabinets to customized gifts like engraved cutting boards and personalized jewelry boxes.
Whether it's a one-of-a-kind set of shelves or large corporate contract project, we will never compromise on quality or service no matter how big the job is. With years of experience behind us and passion at heart, Auburn Woodworking looks forward to continuing to provide clients with inviting wooden solutions no matter their need.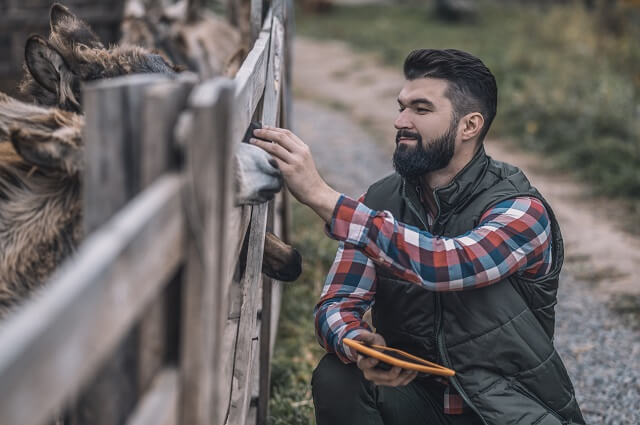 Hi everyone! I'm a woodworker and blogger, and this is my woodworking blog. In my blog, I share tips and tricks for woodworkers of all skill levels, as well as project ideas that you can try yourself.