Introduction
Benchmark Architectural Woodworking is a premier provider of strategic design, quality materials and expert craftsmanship for woodwork, millwork, trim carpentry and custom case goods. They specialize in creating beautiful custom pieces and unique architectural features that raise the bar for interior spaces around the world. Benchmark boasts a team of experienced craftsmen who employ cutting-edge tools, technologies and techniques to ensure perfect completion and exacting attention to detail on every project. Their repertoire also includes specialty services such as distressed paint finishes, furniture fabrication, heritage restoration/preservation and architectural/film set designs. No matter what the project may be, Benchmark promises stunning results that will stand the test of time – both aesthetically and structurally.
A Legacy of Quality
Benchmark Architectural Woodworking has an incredibly long-standing tradition of quality craftsmanship that dates back to 1966. Founded by craftsman Danny Kaston, the company quickly became renowned for its exceptional furniture and design. They are renowned for using only the finest hardwoods and attention to detail when crafting each piece, offering customers a product that is sure to stand out from the rest. The pieces crafted by Benchmark capture a unique blend of old-world materials with modern shapes and styles. With over 50 years in business, Benchmark has perfected their process when creating art pieces made from solid hardwood.
The commitment to quality in each piece created is unquestioned at Benchmark, as they strive to ensure each item meets their exacting standards. Every piece begins with detailed drawings that are used to create precise cuts on custom cutting boards or through hand-carving techniques. This ensures dimensions are exact and all possibilities are explored before fabrication begins. Customers can trust any item crafted to be of superior workmanship and built to last decades of use. To ensure they reach their goals, every piece is inspected before finishing it off with high-grade finishes like stains and varnishes which highlight the woodgrain's natural beauty.
With Benchmark's legacy of quality craftsmanship, customers can feel comfortable knowing the items produced have been built using some of the most careful attention available, ensuring it will last for years of enjoyment for generations
Expert Designers
Benchmark Architectural Woodworking is a full-service custom architectural woodworking company. Their team of expert architects, designers and craftsmen specialize in creating unique and beautiful designs for residential, commercial and religious building projects.
Their experienced designers begin each project by working with the client to understand their needs and vision for the space. After gathering this information, they use the latest technology (CAD) to produce detailed drawings that accurately reflect the client's desires. Next their highly skilled artisan craftsmen handcraft each component in their 12,000 square foot shop ensuring that precision, accuracy and quality are met every step of the way. From custom cabinets and countertops to doors and stairs, Benchmark's designers make sure that each project is designed around the distinct characteristics of its space.
Additionally, Benchmark's woodworkers have access to a variety of domestic hardwoods like red oak and cherry as well as exotic species like Brazilian Cherry or Ebony due to their long-standing relationship with high-end lumber mills. Every component made by Benchmark is built with great attention to detail while both small aesthetic features like arches or special curves as well as structural elements like secure joinery or routed edges are taken into account. And all materials used meet industry standard qualifications such as ASTM certification when applicable. In short, Benchmark Architectural Woodworking has been producing some of the most coveted projects in many luxury homes across the world since 1983 thanks to their team's deep understanding of architecture which results in stunning works every time.
Signature Projects
Benchmark Architectural Woodworking has been in business since 1985. The company is renowned for its excellent craftsmanship and high-quality customized products, including cabinets, doors, paneling, mantles, furniture, and accessories. To showcase the company's skill and versatility, Benchmark regularly showcases a few of their signature projects.
The signature projects featured by Benchmark are masterpieces created by the skilled professionals employed at the company. Each project includes expert workmanship in detail, quality design concepts that meet or exceed customer expectations, and careful consideration to any specific needs or requests as well as installation services. The types of projects Benchmark often undertakes include large-scale commercial buildings such as banks and retail stores as well as residential spaces such as single family homes and luxury apartments. Whether it be a grand entrance hall with detailed woodworking on walls or a custom kitchen remodel with specific countertops Benchmark takes on each job no matter the scale with enthusiasm and skill.
When showcasing each project strategy is used to highlight functionality of the material used during construction from durable hardwood flooring to strong sturdy mahogany trimmed windows Benchmark pays strict attention to having only the best materials used when completing a project. With each showcased project an emphasis is placed on being serviceable for years to come while still maintaing an aesthetic appeal which makes them unique enough to be highlighted among others completed by Benchmark without fail every customer who looks thrugh that selection walks away they were fully satisfied with what they saw
In summation the Signature Projects Highlights showcase how truly distinctive a custom lookcan really be when crafted by talented hands at Benchmark Architectural Woodworking. No matter if it's just one piece of furniture or larger restaurant renovation visuals are always provided so customers can see first hand what their expectations could be
Custom Capabilities
At Benchmark Architectural Woodworking, we specialize in creating custom projects with superior craftsmanship and high-quality materials. From design to installation, our team is dedicated to providing outstanding customer service through every step of the process. We understand that each customer is as unique as the project they have in mind, and strive to accommodate an array of custom capabilities to ensure a perfect fit.
We have the skills and equipment necessary to create whatever type of custom woodwork you can imagine. Whether you're looking for unique cabinetry for a kitchen remodel, finely crafted furniture for a living room, or intricate wood accents for an outdoor space, our skilled craftsmen can bring your vision to life. Our capabilities consist of standard joinery methods such as dovetailing and finger joints as well as modern fabrication techniques like CNC milling and laser etching. No matter your level of customization desired, from simple modifications to unique pieces created entirely from scratch, our team will work with you throughout the process to create a one-of-a-kind project that won't disappoint. In addition to our in-shop fabrication services, we also offer onsite installation which ensures that your custom project has been built properly and fits perfectly within its designated area.
This level of customization is what separates us from other architectural woodworking companies; we commit ourselves to turn even the most complex projects into reality while ensuring exceptional quality every step of the way. With over 15 years' experience in the industry and numerous awards earned in multiple specialties ranging from residential applications to corporate interiors, Benchmark Architectural Woodworking has consistently demonstrated its commitment to craftsmanship beyond compare components with returns surprisingly fast timescales projections suitable unique characteristics suit needs aspirations customers among coterie luxurious competitors truly kind pedigree produce bespoke solutions top standards along guaranteed safety current regulations
Responsible Choices
At Benchmark Architectural Woodworking (Benchmark), we understand the importance of responsibly sourcing our materials. We are committed to making sustainable and responsible choices when it comes to our raw materials and production methods. To ensure everything is completed with the utmost respect to the environment, only FSC® certified North American hardwoods, sustainably-harvested veneers, and other products from environmentally-friendly sources are used in all projects.
We are also committed to reducing our carbon footprint and supporting renewable resources. We recycle all wood scraps generated in our shop and special wood waste systems divert material away from landfills by creating industrial sawdust, shavings, and chips that can be reused for animal bedding or mulch. In addition, we operate an energy conservation program which includes low energy light fixtures throughout the shop as well as LED bulbs wherever possible. Furthermore, we use reclaimed barnwood, sustainable glues, soy based stains and sealers to reduce environmental impact even more.
Ultimately, we want every project to be constructed using responsible products while helping reduce our collective impact on the environment. We strive towards this goal daily with every step in the process: from effective resource management during design; all the way through efficient dimensional planning during fabrication; ultimately leading up to a successful installation of a high-quality product of lasting value—all with an eye towards sustainability!
Compassionate and Responsible
Benchmark Architectural Woodworking is a company with a heart and an eye on the greater good of society. They are passionate about helping their community, understanding all too well that giving back to society is essential for its growth. Beyond offering jobs, opportunities, and economic development in their area, they take active steps to give back to local charities by donating time and money. Benchmark donates generously to various neighborhood initiatives covering a range of topics such as animal care, homelessness prevention and relief, youth programs, the arts, and technology.
Beyond their monetary donations to charitable causes, Benchmark also takes active steps towards bettering their community. The company holds annual events like holiday parties for senior citizens in the area where they invite guests from all walks of life to join them in sharing food and companionship during festive occasions. Additionally they get actively involved with local schools by providing educational resources and mentoring students who are interested in woodworking. In addition to that, Benchmark visits local shelters on a regular basis providing donated furniture materials so kids have a place of comfort while living away from home. By setting up meaningful partnerships with many different charities Benchmark not only makes monetary contributions but they also provide invaluable resources promoting social equality and bolstering society's wellbeing in many different forms.
Conclusion
There is no doubt that Benchmark Architectural Woodworking offers clients an incredible craftsmanship and expertise when it comes to custom woodworking. Boasting a large team of experienced, skilled professionals with years of collective experience in the trade, Benchmark can provide exceptional results for both residential and commercial projects. Whether you're looking for hand-crafted furniture, shop fittings, custom cabinetry and more, you'll receive personalized attention and unmatched quality with Benchmark Architectural Woodworking. The company also stands apart in its focus on delivering great value to their customers; they use the highest grade materials while cutting costs and offering competitive pricing. Furthermore, the team works closely alongside clients to design and execute projects according to their vision and specifications – ensuring satisfaction with the finished product every time. With these benefits combined, there's no better choice than Benchmark Architectural Woodworking for top-notch woodworking services.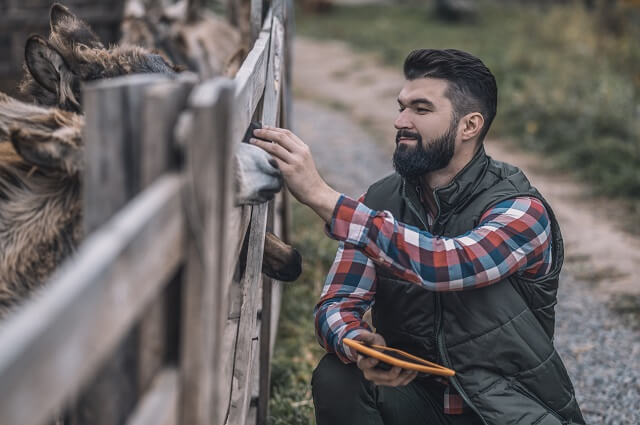 Hi everyone! I'm a woodworker and blogger, and this is my woodworking blog. In my blog, I share tips and tricks for woodworkers of all skill levels, as well as project ideas that you can try yourself.