Introduction
Gifting someone who is a woodworker can be quite difficult as they usually have a specific set of skills that most people don't understand. While they may not always be looking for something extravagant, woodworkers tend to appreciate presents with practical use in their craftsmanship. Whether it be a new power tool, some extra lumber, or just something to make their workshop look nice- thoughtful gifts are sure to make them feel appreciated and encouraged in the pursuit of their craft.
Practical gifts for woodworkers include things like specialized tools for particular projects, lumber or other materials, or safety equipment. Getting them a new saw blade or chisels can go a long way in ensuring that their work productions stay on top quality level. Other gifts such as premium-grade sandpaper and finishing accessories would also help with fine details of the projects they pursue.
Gift cards could also be an option if you're unsure what type of materials they might need – these will help them save time researching possible applications and give them more flexible options when substituting materials needed in certain projects. Additionally, you could get the woodworker creative guidance books or inspirational magazines that bring about exciting ways to approach open-ended designs. Lastly, consider surprising your woodworker with organizing tools dedicated to wrangling all those extra parts and pieces into orderly solutions; this would likely bring ease to setting up larger sized operations.
When hunting for the best gift idea for your favorite woodworker, remember to highlight their craftsmanship by enabling more tangible accomplishments both inside and outside the shop!
Essential Woodworking Tools
Chisels: A set of chisels is an invaluable asset in any woodworking shop. They should include bevel-edge chisels, mortise chisels, gouges and a coping saw.
Power Tools: Power tools make some of the most time-saving gifts for a woodworker. Consider getting them an orbital sander, jigsaw, circular saw or drill system with multiple attachments.
Hand Planes: A great gift idea is a set of hand planes including block planes, shoulder planes, rabbet planes and more. These are useful for making precise cuts and joinery details with accuracy.
Mallets: Mallets are essential for accurate pounding when using chisels or other large wooden parts. Get a selection ranging from small to large sizes and made from different materials like plastic or brass.
Clamps: A set of clamps for holding pieces together during a project will be greatly appreciated by the woodworker in your life. To make the gift even better pair it with some specialty clamps for awkward angles or material types such as leather or canvas.
Sharpening Stones: Gift a set of sharpening stones along with some basic instructions on honing edges so the blades remain sharp after use. Make sure to get diamond-coated stones as they last longer than non-coated ones.
Safety Gear: Though not as exciting as other gifts, safety gear should come first when starting any project such as safety goggles, dust masks and hearing protection.
DIY Projects
If you're looking for the perfect gift for an experienced or aspiring woodworker, a DIY project may be just what they need! DIY projects are great because they come with step-by-step instructions that detail the materials, tools, and resources needed to create a custom and memorable gift. Examples of gifts one could make would include a desk organizer, wooden puzzle box, unique cutting boards, or even furniture pieces like a bookshelf or table. Each of these projects is customizable according to their recipient's personal preference. For example, the woodworker could choose different types of wood for their designs or even give it their own unique type of paint job to make it one-of-a-kind. Furthermore, if the woodworker lacks skills in certain areas such as metal working, many online tutorials will explain how he/she can collaborate with another craftsperson to get exactly what they want. With some extra effort on creating special gifts like these, they will be sure to show appreciation and admiration to the special woodworker in your life!
Storage Solutions
Woodworking tools: Whether they're a beginner or experienced enthusiast, any woodworker would love some new equipment. Popular shop instruments include tablesaws, jigsaws, bandsaws, circular saws, routers and sanders. Consider adding toolboxes or chests to make moving tools from project to project easier and more organized.
Woodworking magazines: Gift your woodworker a subscription to a leading woodworking magazine such as Fine Woodworking or Wood Magazine. These publications will give them access to step-by-step instructions for building projects, comparison reviews of the newest tools on the market and tips for expert techniques like veneering and carving.
Woodworking books: Provide board feet of knowledge with manuals dedicated to different skills such as joinery techniques, furniture making and even woodturning – plus an array of resources that span centuries of style ideas from around the world.
Wooden gift items: Handcrafted items are always appreciated by craft connoisseurs. A personalized sign or cutting board made with love is one way to thank a woodworker for all their hard work this holiday season!
Safety Gear
Safety gear is an essential part of any woodworker's toolkit. Quality safety glasses are a must and, depending on the type of projects being created, earplugs or even noise-cancelling headphones could be an important additional purchase. For optimal protection, look for a combination of safety eyewear that offers side protection and lenses that provide 99% protection from ultraviolet rays. Other related gift ideas include dust masks, safety gloves, respirators, and protective clothing like steel-toed boots or goggles. For woodworkers who use power tools, look for add-ons such as riving knives for saws to reduce the risk of kickback injuries. It is also a good idea to give extra consideration to ventilation systems in workshops where a saw is operated to help protect against sawdust inhalation. Finally, first aid kits are always welcome gifts as well as CPR kits tailored specifically for woodworkers just in case of emergencies.
Art and Accessories
If you know someone who loves to work with wood as a hobby or profession, finding the perfect gift for them can be challenging. Some great gift ideas for woodworkers are personalized art and one-of-a-kind accessories that showcase their skills. Consider gifting them custom wooden signs, handcrafted boxes, turned bowls, cutting boards and more made from their own unique creations. If they love working with tools, you could get them a new set of chisels or router bits. Other options include band saws, table saws, joiners, planers and sanders – all great gifts to expand their tool collection. You could also look into purchasing specialty items like carving tools, handles and knobs. They'll appreciate having access to these specialized supplies while they make beautiful creations in the workshop. Whether it's something large or small that you give them this holiday season, the thoughtfulness of picking out something specifically tailored to them will surely be appreciated!
Conclusion
The best gift ideas for woodworkers should take into consideration their skill level, the type of tool or material they would benefit from, and the time and effort they are willing to invest. Woodworking can be a great hobby, but it is not without its challenges. A thoughtful gift can help motivate and inspire a woodworker to take the next step in honing their craft. A useful tool or highly sought-after material may give them the motivation needed to start a project, while supplies unique to woodworking can help streamline future projects. Gifts that make woodworking more enjoyable like kits with various finishes, style templates, or digital tools also make for excellent options for a passionate woodworker. Ultimately, gifting someone who loves woodworking can give them more tools and ideas to pursue their passion—and hopefully eventually lead to new projects beginning and dreams coming to life!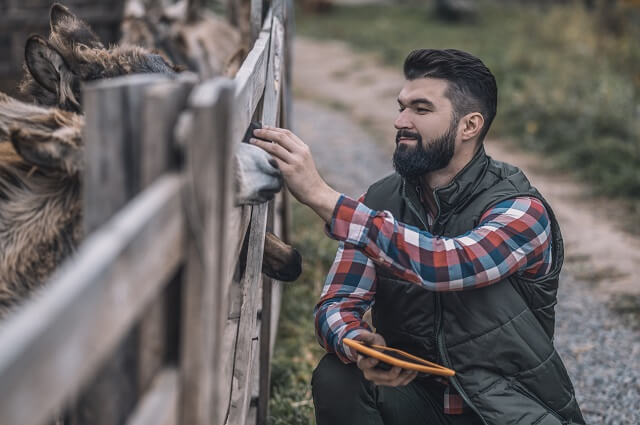 Hi everyone! I'm a woodworker and blogger, and this is my woodworking blog. In my blog, I share tips and tricks for woodworkers of all skill levels, as well as project ideas that you can try yourself.