Introduction
One way to show your appreciation for the special woodworker in your life is to find a perfect gift that reflects their passion for this craft. Whether you are shopping for an experienced hobbyist or professional, there are many great gift ideas available for woodworkers. It is important to understand the different types of gifts that can be given so you can pick the one that will greatly appeal to them.
Gift Options: A Wide Range of Different Ideas
Tools are often a popular and useful choice when it comes to gifting a woodworker. High-quality items such as saws, chisels, planes and routers will be appreciated by someone serious about their crafting projects. Consider giving hand tools with ergonomic handles if you want something special and unique they can treasure always. For even more practicality, give the woodworker some safety items like safety glasses or ear protection to make sure they have what they need before beginning any project.
A less traditional give idea would be a subscription box or membership service packed full of work-related goodies and materials such as building plans and hardware packages. This type of delightfully unexpected surprise will certainly put a smile on their face every month! Furthermore, books about various aspects of carpentry and design make wonderful gifts for people who love varying levels of complexity. Finally, apparel like hats, t-shirts and aprons that flaunt their profession serve not only as stylish…but also as thoughtful presents—and certainly show your appreciation for everything they do!
Power Tools and Accessories
Power tools and accessories make great gifts for woodworkers, regardless of their level of skill. A beginner can start off with a basic set of tools, such as an electric drill and saw, or a combination tool that serves multiple purposes. More experienced woodworkers may prefer more complex tools, like routers, jointers, planers and sanders. For those who like to customize their projects, items such as lathes, bandsaws and cabinet saws may prove more useful; many of these power tools come in cordless models to keep them mobile. Other accessories make excellent presents too—think clamps and vises for secure fastening; drill bits for detailed work; measurement tools like rulers or calipers; or dust collection units or air filtration systems to reduce the mess in their workspace. Finally, if they already have all the necessary power tools they need but would still love something thoughtful—gift cards to specialty stores that carry specialty lumber or hard-to-find parts can be a great substitute!
Storage Options
One of the best woodworker gifts is a storage option to maximize safety and make organization easier. Investing in quality storage systems like tool boxes, pegboards, drawers, and shelving units can ensure that a woodworker's tools are properly stored when not in use. This eliminates the possibility of dangerous accidents during projects and makes it easier to locate the exact tool when needed. Practical options such as saw horses, sawhoods, roller stands and workbenches can provide reliable support while the craftsman works on their project. Tagging screws and picture nails can also help with sorting out hardware at the start of each project. In addition, magnetic trays or strips can be a great way for collecting small pieces that have been organized for easy retrieval later. Lastly, getting an electric hoist system will eliminate the strain from heavy lifting when installing furniture pieces and other large materials. These gift ideas will make a woodworker's workshop safer and more efficient!
Specialty Items
When it comes to finding the perfect gift for a woodworker, specialty items that stand out from everyday consumer goods are the way to go. An appropriate gift for a woodworker could include things like hand crafted items, tools and supplies specifically designed for working with wood, unique sculptures made of different types of woods, personalized tool boxes or boxes filled with relevant materials and tools, images or prints of woodworking projects, DIY guides or books on how to do various projects using woodworking tools and supplies, or even wooden furniture. Unique keepsakes such as wall hangings featuring quotes about woodworking or signs made from different kinds of woods can also be meaningful gifts. For an extra special gift, consider commissioning custom pieces such as personalized signs, furniture or sculptures made specificially with the themes or ideas the recipient may have in mind. These personalized items will be cherished by any true woodworker!
Educational Resources
Books are a great way to provide a woodworker in your life with educational resources to help them improve their skills. From beginner books with detailed explanations of the basics, to advanced books showcasing intricate designs or detailed instructions for specific projects, there's something for every level and need. Videos are also useful for beginners and experienced woodworkers alike. For those just starting out, videos can offer an invaluable view of the process being demonstrated step by step through tutorial format. For more experienced woodworkers, you can find inspiring videos featuring spectacular designs and talent woodworking videos that can provide valuable insight into furthering the craft.
Personalized Options
One of the best gifts you can give a woodworker is a personalized item that was created just for them. It could be a carving of their initials or name, a wooden box with their name engraved on it, or even something small like a handmade ornament. Customized signs are also great options – like creating garden stakes with messages they appreciate to hang in their gardens or outdoor workshops. You can also create usable items such as end grain cutting boards, serving trays, and charmingly designed wooden bowls. Consider gifting them a hand-crafted stool that combines a love of woodworking and functional utility around the home. More experienced woodworkers may appreciate beautiful pieces made from unique woods, such as black walnut or cherry wood for elegant furnishings or kitchen products. Whenever possible, when giving personalize gifts to your favorite woodworker make sure to include the type of wood being used so they know how special it really is!
Subscriptions and Gift Cards
Subscription and gift cards are an excellent way to give the gift of ideas and inspiration to someone special. A woodworker may appreciate a magazine subscription that provides monthly tips and updates on projects, tools, and materials. There are also specialized websites tailored to woodworking which offer digital subscriptions filled with creative projects they can try at home. Or, purchase a gift card to their favorite local hardware store where they can pick up extra supplies for their next project. Gift cards can also be given to online retailers that specialize in woodworking supplies, giving them access to even more options and possibilities.
Conclusion
Selecting the perfect woodworker gift for a loved one shows you took the time to consider the recipient deeply. If your special someone is an experienced hobbyist or an avid furniture maker, think about what materials, tools and resources they may need next. A set of precision carving blades could help them create more intricate carvings from wood, while a personalised wooden chopping board could serve as an exquisite accessory and heartfelt reminder of your connection.
If your special someone is just beginning in their craft, you'll want to select items that will help foster their creativity. Books on technique or new style inspirations can provide hours of quality entertainment and life-long advice, while small portable power tools make excellent starter gifts on their journey to becoming a master woodworker. No matter the occasion or level of experience, finding the perfect tool or inspirational item can provide them with joy for years to come. Plus, it's always good to show someone that you care with thoughtful gestures like these!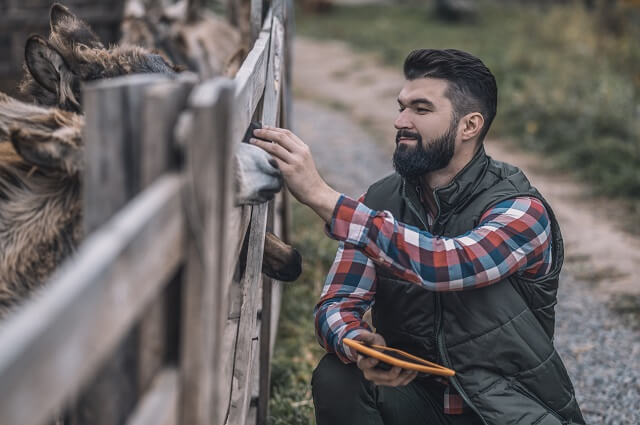 Hi everyone! I'm a woodworker and blogger, and this is my woodworking blog. In my blog, I share tips and tricks for woodworkers of all skill levels, as well as project ideas that you can try yourself.