Introduction
When it comes to woodworking projects, paint sprayers are a must-have tool. They allow you to quickly and easily apply an even coat of paint on your project without wasting any time or materials. However, finding the best paint sprayer for woodworking can be tricky. You have to consider various factors such as size, flow control, nozzle style and intensity, among other features. Moreover, there are different types of paint sprayers available in the market such as airless, HVLP, conventional and electrostatic models. Depending on the type of work you do and the amount of time available for painting your project, you should make sure to select a model that best suits your needs. Additionally, research about the product's durability and reliability before opting for one as replacing these tools frequently can be a costly affair. Be sure to pay attention to safety measures like wearing protective gear while using the device and familiarize yourself with their uses before operating them in order to get maximum performance with minimal effort. Last but not least, do not forget to read manufacturer specifications since they will provide more details related to specs such as spraying distance coverage and other important information that is necessary when buying the right paint sprayer for woodworking projects.
Types of Paint Sprayers
Airless Paint Sprayer: This is the most popular type of paint sprayer suitable for woodworking and entails passing a stream of high-pressure paint through a hose to a gun-like tool. The benefits of an airless paint sprayer are that it can quickly cover large surfaces, and it's efficient and easy to use. However, since it needs a power source and generates noise, it is not practical for small projects or tight spaces. In addition, overspray may occur if users don't adjust the thickness of the paint.
HVLP (High Volume Low Pressure) Paint Sprayer: An HVLP paint sprayer uses air from a turbine compressor to atomize the paint into smaller droplets, allowing for more control in application and reducing overspray. This type of paint sprayer is best for small or intricate jobs that require great accuracy as there's virtually no pressure being exerted when spraying the paint. However, on larger projects they are often slow and tedious to work with.
Compressed Air Spray Gun: A good option when budget is an issue, compressed air guns typically use lower pressures than other types of paint sprayers making them ideal for delicate surface applications that require even layering to avoid drips or runs. While this type of spray gun does offer convenience and ease-of-use, you'll need to be mindful that if too much air pressure is used you could risk damaging your finish quality.
Detailed Look at the Top 3 Paint Sprayers for Woodworking
One of the top paint sprayers for woodworking is the Wagner Control Spray, which is an all-purpose sprayer that provides amazing results, no matter the project type. This device features a flexible and adjustable air cap technology to ensure a consistent finish along with separate control knob settings for material flow and pattern width. Furthermore, it has a HVLP (high-volume, low pressure) spray to enable fine atomization of paint while also using less overspray than other models. Its ergonomic design is also highly convenient and allows you to work with it for longer periods of time without worrying about fatigue or strain in your arms.
Another popular option is Graco Magnum X5 Airless Paint Sprayer, which gives it users incredible control over their projects. It has many advanced features like stainless steel piston pumps and long-lasting brushes that give this device great power and accuracy when dealing with thicker materials such as lacquer, stains, or even latex paints. Moreover, you can also easily adjust the pressure up to 3000 psi meaning that you can handle various projects with ease bringing out only the best results for your woodworking projects.
Finally, there is the Fuji 2202 Semi-Pro 2 HVLP Spray System which provides superior performance in terms of painting large surfaces easily. This device comes packed with powerful features like its nonbleed 1-quart gravity fluid cup ideal to contain both solvent-based paints and water-based finishes simultaneously. Additionally, its "Fluid Nozzle" feature allows amazing precision when creating overlapped lines without sacrificing quality or increasing overspray meaning you're assured of superior results every time you use this tool on all your woodworking creations!
Factors to Consider When Choosing a Paint Sprayer for Woodworking
The first factor to consider when choosing a paint sprayer for woodworking is the task at hand. Different tasks require different features and levels of performance. Paint sprayers for woodworking can range from simple models which only provide basic coverage to specialized devices that provide an even, professional finish. It is important to determine what type of paint spraying you need as this will help narrow down the choices.
The second factor to consider when choosing a paint sprayer for woodworking is its level of adjustment. This includes being able to adjust the air pressure and volume, thickness setting, and flow rate. It is important to select one that has enough control options so that it fits your needs exactly. Additionally, check if there are extra nozzles included or if add-ons such as filters or pressure regulators can be bought separately.
The third factor involves compatibility with the existing equipment in your workshop. Most designed for woodworking feature compatible tips and wands for access into tight spaces as well as compatibility with any kind of welding or dust protective gear in your shop.
Finally, think about size and weight before investing in a new paint sprayer for woodworking use. The bigger the unit is, the more reliable it tends to be; however a large unit may not be suitable for smaller workshops where space is limited or too heavy for regular transportation between sites.
Reviews of the Top 3 Paint Sprayers for Woodworking
1. Fuji Spray Q5 Platinum: The Fuji Spray Q5 Platinum is a powerful and reliable paint sprayer specifically designed for woodworking professionals. Its nozzle system is precision-engineered to accurately direct paint onto wood surfaces, providing consistent application with no overspray or waste. It features an adjustable pressure dial and a fast-drying technology built into the durable plastic housing that ensures maximum efficiency and reliability. Plus, it's easy to use and clean with its removable parts for easy maintenance.
2. Wagner Control Pro 150: The Wagner Control Pro 150 is a powerful paint sprayer perfect for tackling large projects like furniture staining and refinishing. It boasts an airless spraying system with digital controls that make it easy to control the width of your strokes so you can adjust coverage from thin to thick lines. It also has two separate hoses that work together for convenient mobility, plus an easy-to-use cleaning system for hassle-free cleaning when you're done painting outdoors or in the shop.
3. Graco True Coat Pro 2: The Graco True Coat Pro 2 is a popular choice among professional woodworkers as it offers precise control of paint flow while still delivering professional results. It features three different interchangeable nozzle sizes, allowing users to choose the one most suited to their job at hand, including smaller detail and line work such as spindles, molding and trim work on furniture. Moreover, its quick access trigger allows you to quickly switch between patterns while maintaining maximum control of the finishing product. Additionally, this machine comes with replacement gun tips so you can keep your paint sprayer in top shape even after long periods of use without having to replace the entire unit.
Final Thoughts
Finding the best paint sprayer for woodworking is not easy. With so many options on the market, it can be overwhelming to sort through them all and determine which one is best for your individual needs. When looking for a paint sprayer, there are several factors to consider such as type of nozzle (conventional or airless), spray pressure, size, portability, and cost. A conventional paint sprayer will give you better control over the amount of paint released at any one time, while an airless model will provide a more uniform finish with fewer strokes and less overspray. In addition to these basic elements, it's important to look at other features such as adjustable speed settings, multiple spray styles and adjustable use tips. When assessing each option closely, you'll find that different brands offer various levels of performance that can make all the difference when it comes to using a tool for woodworking projects. Finally, be sure to think about what your budget is before making any purchase decision so that you know you're getting the best deal possible without compromising on quality or performance.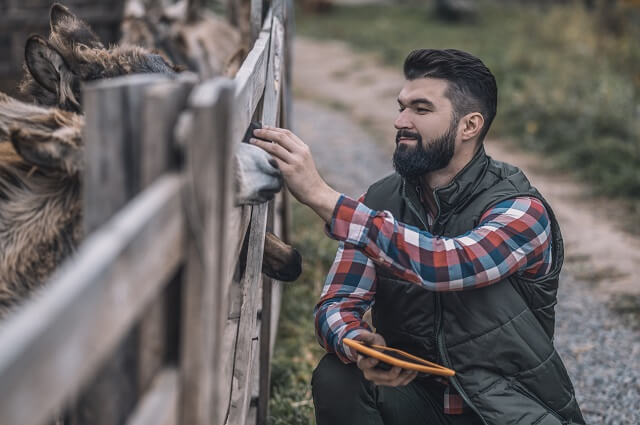 Hi everyone! I'm a woodworker and blogger, and this is my woodworking blog. In my blog, I share tips and tricks for woodworkers of all skill levels, as well as project ideas that you can try yourself.