Introduction
Woodworking is the craft of creating and constructing projects from raw materials like lumber. It requires a variety of tools to ensure you have the right style and size of cut for each job. Power tools are essential for any efficient workshop, providing the support necessary to complete projects with precision and ease. Some of the top power tool brands for woodworking applications include DeWALT, Makita, Milwaukee, Ridgid, Bosch and Ryobi.
DeWALT has been a market leader in power tools since 1923. They provide an extensive range of powerful yet portable cordless drills, saws, sanders, grinders and routers that can handle all different types of wood carving or construction activities. Other accessories like drill bits and blades are also available for specialized jobs. Makita is another well-known brand that offers high quality tools with long warranties at a competitive price point. Their line includes cordless models in addition to traditional AC powered ones so you get more flexibility in terms of what you want to work on with them. Milwaukee makes extremely durable electric power tools tailored for professional woodworkers requiring maximum performance on long assignments lasting up to several days straight. Their Sawzalls feature incredible speeds and powerful motors that won't fail no matter how difficult the job is.
Ridgid specializes more in heavy duty construction equipment but they have some great high performance power drill options as well that excel even in tough conditions like drilling through masonry and concrete walls. Bosch's products are highly recommended because they offer both design features as well as user friendly features such as advanced trigger lockdown technology to prevent accidental incidents while using the tool. Finally, Ryobi is primarily known as a DIY brand because they make affordable yet reliable cordless options suitable for beginner level users including many affordable drills, rotary hammers and multitools that don't skimp on power or quality despite their low price tags
Options for Experienced Woodworkers and Those Just Starting Out
For experienced woodworkers looking for a reliable and well-known brand, DeWalt is an excellent choice. With a long line of tools and equipment, DeWalt offers everything you need to build and create intricate wooden pieces with ease. They offer power saws, drill bits, planers, routers, grinders, and more to get the job done. For those just starting out, Black & Decker might be a better fit as the tool selection is much simpler and the accessories are more affordable. They have all the basics such as cordless drills, jigsaws and circular saws plus a user-friendly selection process for finding what you need for simple woodworking projects. Bosch is also worth considering – offering both professional power tools and entry-level cordless devices, they provide quality equipment at every price point. Makita also stands out thanks to their range of dust extractors and dust management solutions – perfect for ensuring that your workshop remains clean while you work on other projects. Finally Ryobi has some great choices if you're looking specifically for cordless tools with batteries that can handle basic DIY tasks around the home.
Introducing Different Types of Power Tools and Their Benefits
Power tools are a great help for woodworking projects as well as other construction or repair projects. They can save both time and effort, enabling you to get the job done faster, more efficiently and with greater precision.
When it comes to selecting power tools for woodworking, there are a variety of brands that specialize in crafting sturdy and reliable tools that can handle even the toughest jobs. Some of these brands are Makita, DeWalt, Bosch, Milwaukee, Fein and Hitachi. Each of these brands offers different types of power tools that would be suitable for any type of project. For example, Makita offers drills and saws while DeWalt features circular saws and impact drivers.
The different types of power tools have different kinds of benefits associated with them too. For instance, cordless power tools provide convenience because they don't need to be plugged in to an electrical socket; offering one less cable to worry about. Also, lithium-ion batteries are ideal for their long battery life which keeps productivity going without break times when the battery runs out. Meanwhile multi-tools provide versatility by performing multiple functions at once, negating the need to purchase all sorts of individual tools.
Other than these top brands mentioned above, Ryobi is also an outstanding tool brand for woodworking tasks such as measuring liquids and driving screws or nails into materials like metal surfaces or blocks of hardwood or softwood. Ryobi's impact drivers come equipped with motor housings that are strong enough to sustain excessive torque generated by immense drilling forces; enabling them to cut through metal surfaces like butter on warm bread! Similarly its electric motors generate intense amounts of pressure which is likely sufficient enough to meet most professional requirements during construction projects.
Exploring the Popular Power Tool Brands on the Market
Finding the best power tool brand for woodworking can be a daunting task, as there are many high-quality brands on the market. Popular power tool brands have specific reputations and innovative designs, so it is important to research different manufacturers and read customer reviews before making your final purchase.
Some of the most popular power tool brands for woodworking include Bosch, Dewalt, Makita and Festool. These major companies have sturdy construction and powerful motors that help to decrease work time and provide precise results. Bosch is commonly considered the leader in power tools for woodworkers because its tools tend to have lower vibrations than competitors, allowing for more precise cuts. Their selection includes cordless drills, miter saws, planers, routers and multiple sanders that texture or shape woods quickly.
Makita is another popular brand that stands out due to its ergonomic design. While they are usually pricier than other tools on the market, their battery-operated models make up for this additional expense with longer run times and higher performance speeds. They also offer a wide variety of products like compact circular saws, jig saws, grinders and impact drills that are preferred by professional woodworkers all over the world.
Festool makes some of the premium power tools in the industry with features designed specifically for detailed carpentry work such as dovetail joints and intricate interlocking pieces. They specialize in multi-functional sanders capable of detailed work normally requiring multiple specialty tools but are some of the most expensive on the market today. Furthermore, Festool has a great range of cordless drills from basic models at entry-level prices up to more powerful options tailored toward industrial use—making them an ideal choice whether you're a novice or an experienced carpenter looking for advanced level performance from your power tool collection.
When researching which brand of power tool is best for your needs, consider what types of projects you plan to tackle most often with your new tools so that you can look into purchasing those specialized features offered by each manufacturer accordingly. This thorough research will help ensure that you find numerous durable devices that meet or exceed your expectations and maximize your overall satisfaction with any future woodworking endeavors..
Pros and Cons of Each Power Tool Brand for Woodworking
Makita:
Pros: Makita is well known for their quality construction, long lasting tools and excellent customer service. Their cordless tool lineup offers an impressive selection of tools that are perfect for woodworking. They produce affordable yet powerful options and they have a wide range of drills, saws and sanders available.
Cons: Some of their power tools are heavier than other brands and may cause fatigue to those who do not regularly use them in the workshop. Additionally, their battery life can be a bit lacking compared to other brands.
DeWalt:
Pros: DeWalt is one of the most well-known brands in power tools, both for professionals and weekend warriors alike. Their power tools feature strong motors making them versatile enough for almost any job from furniture building to carpentry work on homes or outdoor structures. Their comprehensive warranty coverage is often longer than other manufacturers in the event that something does go wrong.
Cons: DeWalt does not offer as many cordless options as some other manufacturers so if you prefer working without cords, you may be better served with another company's offering. Additionally, their battery power isn't quite up to par when compared to some other brands so it may not be ideal for longer projects that require larger tools that draw more power like circular saws or routers.
Specific Features to Consider When Choosing the Best Brand
When searching for the best brand of power tool for woodworking, there are a few key features to consider. Firstly, look for brands that feature high quality materials and construction. This is important to ensure your tools are dependable and can handle regular use with minimal maintenance. Secondly, opt for power tools with adjustable speed settings and an ergonomic design. Adjustable speed settings allow you to customize the size of each cut according to the project requirements, while an ergonomic design reduces fatigue and arm strain during extended use. Thirdly, consider brands offering a wide variety of accessories such as blades, saws, drills and routers. This selection enhances the versatility of your power tools while also increasing their effectiveness on any project involving woodworking. Finally, look for trusted brands that come with useful warranties or guarantees. This ensures you're covered in case something goes wrong which can save you time and money in the long run.
Tips from Experienced Woodworkers for Picking the Right Brand
When selecting a power tool brand for woodworking, it is important to take the advice of experienced woodworkers who have used various brands over time. Start by researching the market and seeing which brands have a good reputation for quality and reliability. Consider customer reviews of the tools as this can give you insight into users' experiences with them. Also think about what type of feature sets are important to you in terms of speed, power, accuracy, weight, noise levels etc. Once you have narrowed down your choices, compare prices against performance and warranty details. Don't be lured into purchasing a cheap tool that won't last or will be difficult to work with due to poor design. Lastly, look at product support from each brand – how quickly does customer service respond? What kind of after sales services are offered? These considerations will help you find the best power tool brand for your needs and ensure great results each time you use them.
Advice for Woodworking Enthusiasts on Choosing the Right Brand
When it comes to the best power tool brand for woodworking, it depends on what type of project you are completing and what your needs are. For basic woodworking tasks, many brands offer good tools that may provide all of the features necessary for satisfactory results. However, if you're undertaking more specialized kinds of projects, you may want to look into a premium brand that provides a greater range of features and higher quality components. Brands such as DeWalt, Makita, Bosch, Milwaukee and Festool are known for their durability and powerful motors that make them favored by professional woodworkers. It's also important to think about the ergonomics of the tools when making your choice; tools that feel comfortable in your hands will make it easier to handle tasks requiring long hours of use. It can be helpful to do some research online or visit a home improvement store or specialty shop in order to see which brands have what you need while shopping around various price points. Ultimately, finding the best power tool brand for woodworking will require weighing up different factors such as cost, reliability and suitability before considering other considerations like appearance. With all these elements taken into account, you should be able to make an informed decision on which is best suited for your needs.
Summary
When it comes to power tools for woodworking, there are a lot of different brands available. Depending on what kind of project you are looking to complete, you should carefully research the features of the various brands and models in order to find the best power tool brand for your needs. When shopping for a power tool, consider factors such as its size and weight, how powerful the motor is, how easy it is to use, and how much it costs.
Many woodworkers prefer using high-end brands that offer great performance and durability. Popular professional-grade brands include DeWalt, Makita, Bosch, Milwaukee and Ryobi. These brands provide quality products that are made out of heavy-duty materials such as stainless steel or aluminum alloy. They also tend to have powerful motors capable of handling tough jobs without bogging down or losing torque.
For more cost-effective options, many novice woodworkers opt for budget brands like Craftsman or Black & Decker. While these may not be as ruggedly designed as their higher-end counterparts, they tend to provide reliable results on basic projects at an affordable price point while still delivering good value for money.
Other factors to consider when choosing a power tool brand include cordless or corded designs, battery life (for cordless tools), safety features such as guards or protective grills around moving parts, warranties offered by manufacturers, and additional useful features like adjustable speed settings or ergonomic handles. By researching all of your options thoroughly before committing to a purchase, you can easily pick out the ideal power tool brand for your woodworking needs.
Resources for Further Investigating Brands for Woodworking
When it comes to woodworking, the tools one uses play a major role in their success. That's why it's important to choose the best power tool brand for woodworking. Fortunately, there are a variety of brands available to choose from, each providing their own unique features and benefits.
Some of the most well known and respected brands among woodworkers include DeWalt, Milwaukee Tool, Makita, Bosch Professional and Festool. Each offer a line of top quality power tools specifically designed for woodworking. For instance, DeWalt offers a range of reciprocating saws boasting vibration control technology, ultra sharp blades and variable speed motors that ensure smooth cutting and superior performance. Makita also offers an extensive range of circular saws with advanced accuracy and precision technology. Milwaukee Tool offers innovative cordless drill/drivers that deliver up to five times more run time than other competitors and deliver great versatility when driving screws in hard-to-reach places. Bosch Professional is also acclaimed by many professionals as they provide powerful dust extraction systems as well as cordless angle grinders featuring outstanding safety protection functions such as restart protection and KickBack Control. Last but not least, Festool offers professional quality power tools with superior ergonomics combined with dust extraction systems for the perfect clean working environment.
For those looking for further information about power tool brands for woodworking, there are several resources available including trade magazines like Pro Woodworker Journal which publishes reviews on different models from various brands; websites such as WoodworkingNetwork which provides tips on choosing the right tool; social media groups dedicated to woodworking; YouTube videos from professionals discussing their favorite tools; blogs providing advice on power tools; and many more informative sources. The best way to figure out which brand is right for one's needs is to read reviews from both casual users as well as pros who have used the tools extensively – this will give them an accurate idea of what they can expect in terms of quality and performance before investing in any particular brand or model.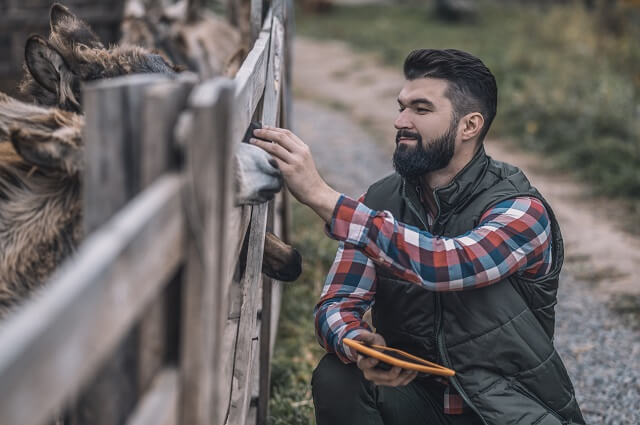 Hi everyone! I'm a woodworker and blogger, and this is my woodworking blog. In my blog, I share tips and tricks for woodworkers of all skill levels, as well as project ideas that you can try yourself.