Introduction
If you are a woodworker, it is essential that you wear a woodworking apron. A good quality apron can protect your clothing from tears and stains caused by sawdust, paint, and other material when working with wood. It also protects your skin from contact with sharp tools, abrasive material and chisels. Furthermore, an apron may offer additional pockets for storage of items such as safety goggles or extra blades for saws and other equipment. It will also provide additional protection to your body against any cuts or splinters that may occur in the process of woodwork. Additionally, aprons may come with adjustable straps which make them comfortable to wear while performing different tasks. When wearing an apron, it is important to ensure that it fits properly to achieve maximum levels of comfort and protection.
Comfort Considerations
Finding the right fit when choosing a woodworking apron is important for comfort and safety. It should be adjustable to accommodate any body type, lightweight enough not to strain your shoulders, and have plenty of accessible pockets that are evenly distributed around the waist belt.
Padded shoulders can provide extra comfort for those who will be wearing the apron for long periods of time. Look for straps that are easy to adjust so you can achieve a snug fit that won't tug too much on one side or the other. The straps should also be adjustable enough so they can be adjusted while standing up so you don't have to kneel down to readjust them. It is also important to make sure that the neck strap doesn't choke you if you decide to leave it tied behind your head.
Most quality aprons also include suspender straps attached at the sides of the bib. These straps should ideally be adjustable both in length and tightness, allowing you to keep it secured in place at all times without needing frequent readjustments. They should also have plenty of padding so they are comfortable on your shoulder blades even when heavily loaded with tools and hardware.
Once you find an apron with a comfortable fit and good suspender system, you will likely wear it during most woodworking projects as an essential piece of protection from splinters, flying debris, dust, and chemical hazards like sawdust or stain vapors – making every job more enjoyable and efficient in the long run.
Splinter Shield
With so many options available, choosing the right material for a best woodworking apron can be difficult. Splinter Shield is an excellent option when looking for an apron that will provide superior protection while also being comfortable and lightweight. Splinter Shield is constructed with polyester and nylon fibers, strategically woven together in a unique pattern that offers exceptional durability without sacrificing breathability. Additionally, it's equipped with an extra layer of protective fabric against chipping, splintering and wear-and-tear. This multi-layered construction ensures the highest level of protection against common woodworking hazards such as sawdust, chips, and slivers. Furthermore, this fabric is easy to clean by simply wiping it off or machine washing in cold water. Lastly, thanks to its sleek design and adjustable straps, Splinter Shield provides great comfort and a perfect fit for any size user. Whether you're starting out woodworking or are a pro at the craft, Splinter Shield is the ultimate choice for superior protection and comfortable fit.
Pocket Power
Pocket power is a great option for woodworkers who are serious about their craft and looking for the best possible solution to keep their workspace clean and organized. A quality woodworking apron can make all the difference, as it provides valuable storage room for the essential tools of the trade. The pockets and straps on a good woodworking apron afford you plenty of space to store pocket-sized tools, clamps, markers, chisels, measuring tapes, and more. With a good woodworking apron at your side, you will never again have to worry about losing these crucial pieces in between projects or frantically searching for them when you need them most. In addition to convenience, wearing an apron is also often seen as sign of respect amongst other members of craft guilds, so you can proudly show off your artistry while protecting your work area from wear and tear.
On a Mission
Best woodworking apron aprons are designed for maximum mobility and comfort with straps and cords. The apron is lightweight, yet provides ample protection from chips, dust and dirt. It is made from durable fabric that stands up to the rigor of your work and won't tear or fray easily. This type of apron features adjustable shoulder straps with quick-release buckles so you can easily adjust the strap length according to your preference. Additionally, adjustable cords help ensure that the apron fits snugly but comfortably on your body. The heavy-duty canvas material makes sure that your pockets won't rip or tear even after carrying heavier tools inside them for long periods of time. Plus, the straps are extra secure so you have peace of mind knowing that your stuff will stay in place no matter how much movement you do in the course of your work. With this best woodworking apron, you can focus on creating amazing projects and worry less about spilled tools or unsecured pockets!
In it Together
Wearing an apron while woodworking can certainly help keep clothing from becoming stained by sawdust and other debris that can collect on clothing during woodworking projects. Not only that, but a woodworking apron also provides some protection against flying debris, such as shavings and small pieces of wood. Wearing an apron while working with power tools helps to ensure you stay safe and focused on the task at hand by helping to contain loose articles or any items protruding out of pockets.
But wearing aprons are not without their downsides, as they do restrict certain movements while bending over or reaching out far due to their bulkiness. Furthermore, they can be quite inconvenient if you need to get up frequently as buckling them back up can be cumbersome. In addition, some aprons come with straps that are not adjustable and may not fit everyone properly making them uncomfortable for a much larger man or woman. Finally, like any other protective equipment, the more you pay for an apron the more durable it will most likely be; however paying too much may have diminishing returns when compared to cheaper alternatives that are almost just as good offering superior value for money without compromising on quality and protection.
When trying to decide whether wearing an apron is worth it or not all pros and cons must be weighed carefully so that you make the best decision for your own safety and comfort. Quality aprons made from tough fabrics like canvas provide considerable protection – sometimes even protecting against minor wounds – which should be taken into account when deciding whether purchasing one is worth the investment needed in terms of both money and effort when getting dressed each morning before starting work. That said other considerations such as breathability and how easily pieces of sawdust or chips can be brushed off once they fall on your lap must also be taken into account since factors related to daily comfort do have their importance too!
Favorites of Ours
When it comes to woodworking, having the best apron is essential for protecting yourself from sawdust, splinters and any other hazards while on the job. We've done the research to bring you a list of our favorite and recommended aprons specifically engineered for optimum protection and comfort in different conditions. For jobs around the workshop or finer detailing, we had to include the Stanley Woodworkers Apron. This highly durable piece of protective gear boasts heavy-duty material and adjustable straps so you can find your own personal fit. It even includes six pockets all around so you can store tools and keep them organized, while remaining safe. The Dickies Brown Deluxe Leather Cabinetmaker Apron may be more expensive than some of its counterparts but it is worth every penny. Its thick brown leather is reinforced against cuts, tears and abrasions; this makes it perfect for more detailed work around your workshop. Finally, we must mention the G & F Products Heavy Duty Leather Shop Apron for anyone not afraid to get their hands dirty on a daily basis. This leather wonder includes rivet reinforcement along its length making it tough enough even against hazardous materials like sanding dust and steel shavings, ensuring perfect safety during tougher tasks such as metal work, construction tools or manufacturing machinery operation.
The Final Reflection
If you're looking for the best woodworking aprons, there are many options to choose from. Before making your choice, there are several important factors to consider. The first factor to think about is fit and material. A good fit is essential in a woodworking apron so it won't impede your range of motion while working on projects. It should also be made of materials that are durable enough to protect your clothing from spills and splinters but light enough that it won't add any unnecessary bulk. Furthermore, adjustable straps will ensure a perfect fitment and make sure you don't get tangled up in straps while you work.
The second factor is storage capacity. You'll want an apron that has plenty of pockets and loops for tools so you can have quick access to tools without having to search through drawers or pouches. Look for aprons with strategically placed pockets as well as ones with large main compartments for larger items. As you shop, consider the types of tools you typically use when woodworking so you can find an apron that accommodates them all easily.
One more thing to consider when shopping for the best woodworking apron is protection against dust and debris. Some aprons have grommets or eyelets at the bottom which do an adequate job at keeping shavings from falling into your pockets, while others feature coated fabrics that repel water and dust particles or special dust flaps which cover exposed areas of your chest or waist area when bending over components or crouching down beneath benches and tables. Choose whichever type works best for the types of tasks you typically perform in your workspace.
Finally, price is another factor to consider when selecting the best woodworking apron; however, price shouldn't be the deal breaker when it comes choosing an appropriate one for your workspace since quality should always come first. You'll most likely be able to find good quality aprons within an affordable price range by comparing models from different brands while paying close attention to materials used as well as design features offered by each model before making a buying decision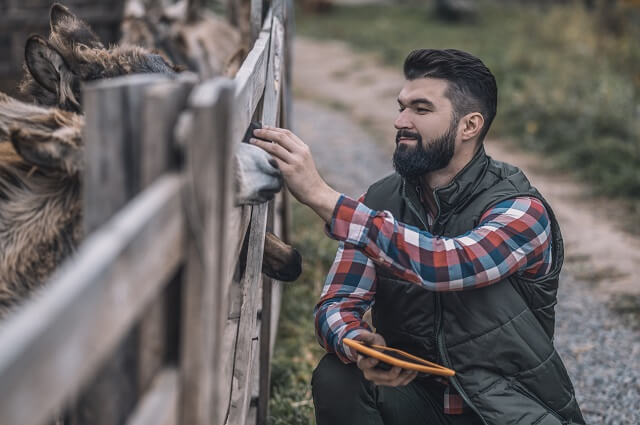 Hi everyone! I'm a woodworker and blogger, and this is my woodworking blog. In my blog, I share tips and tricks for woodworkers of all skill levels, as well as project ideas that you can try yourself.