Introduction
A woodworking router is a versatile power tool that can be used for various types of projects from cabinetry and furniture building to door and window cuts. A router enables you to follow intricate patterns, cut moldings, create joints, fashion custom curved shapes, and even carve designs in wood. Routers come with multiple interchangeable bits that allow you to quickly complete an array of tasks on different kinds of materials. With the right router, you'll be able to cut through hardwoods and soft laminates with great efficiency and precision.
Using a woodworking router in your workshop will help streamline your workflow since there are multiple uses for the tool. You can use it to produce cabinet parts such as doors, drawers, shelves, panels and moldings in no time while also obtaining optimal accuracy. Additionally, routers make it easy to rout exterior window trims and grooves for hinges or fittings inside wooden boxes or cases. Plus, when used with a jig or template guide it can produce perfect circles or curved outlines for intricate designs that would otherwise take endless hours by hand. Finally its uses extend far beyond wood cutting – several materials such as plastics can be routed using the appropriate bits required for each job.
In conclusion, having a sturdy woodworking route at hand is essential if you're into carpentry work. It will save you time while delivering remarkable results whether you're designing crowns or making dadoes in cabinet stiles; plus it's relatively affordable given the many benefits it brings onboard . Do your research carefully before buying one given all of its possible applications so as to get one that will suit all your needs both present and future ones.
Selection criteria
Speed and Power: When looking for the best woodworking router in 2019, it is important to consider the power and speed of a router. This will determine how quickly you can work through different woods, and also how powerful the router is when removing material from a harder piece of wood. Higher wattage motor routers are preferred by more experienced woodworkers as they provide greater precision and control. Additionally, higher speeds enable the user to make accurate cuts more quickly.
Type of Collet: A collet is a key component to consider when selecting the ideal router for your woodworking projects. Most standard routers come with a ½" collet, however specialty tasks may require larger or smaller sizes that some routers offer. Knowing which type of collet will work best with your specific project is important in selecting the right router for your needs.
Depth Adjustment/Control: Depth adjustment is an essential feature to look for in any router as this affects accuracy and level of detail when working with materials such as woods. The use of adjustable depth stops allows users to make precise cuts without having to constantly check and adjust their depth settings manually. Many modern routers have improved depth control systems allowing even greater precision and consistency in cutting varying types of materials related to woodworking projects.
Comparative analysis
DeWalt D26204K Variable Speed Palm Router – The DeWalt D26204K Variable Speed Palm Router is a powerful, durable choice for professionals and hobbyists alike. It has a variable speed control dial that lets you easily adjust the speed anywhere from 8,000 to 25,000 RPMs. This allows you to choose the appropriate speed for any application or material. The motor is also very quiet and has an LED light built in to help you see what you're working on. In addition, it comes with two different bases"a plunge base and fixed base"for optimal versatility.
Porter-Cable 75182 Fixed Base Router " The Porter-Cable 75182 comes with a powerful 2-1/4 horsepower engine that lets you tackle tough projects without stalling or bogging down. Additionally, the router comes with top level precision with its electronic feedback circuitry which helps keep speeds consistent even under heavy loads. A unique feature of this router is that it includes five different interchangeable collets which can accommodate various shank sizes of bits. It also includes an ergonomic plastic handle and a convenient spindle lock button for easy bit changes.
Makita RT0701CX7 1-1/4 HP Compact Router " The Makita RT0701CX7 is designed for maximum portability as it only weighs 4 pounds and fits easily in one hand for fatigue free operation over extended periods of time. This router offers variable speed settings ranging from 10,000 to 30,000 RPMs which ensures smooth work results no matter what material you're cutting into. As an added bonus, this powerful toolcomes equipped with LED lights around the base to help ensure visibility when making cuts in dark areas or difficult angles.
Bosch 1617EVSPK 2-1/4 Horsepower Plunge Router " This Bosch 1617EVSPK router offers superior performance in terms of power and durability due to its 12 amp motor which makes it well suited for large scale projects such as cabinetry or furniture making jobs. This motor also provides superior accuracy due to its plunge action system while its constant response circuitry ensures speeds remain consistent during use regardless of voltage variances or fluctuating load levels due to materials being worked upon or cut into. Lastly, convenience has been taken into consideration as the router includes six depth settings so you can customize your setup accordingly for every job type quickly and efficiently
Price Range
The Best Woodworking Routers of 2019 offer a wide range of prices depending on the type and power you are looking for. Low-end models range from under $100 to mid-range models that cost around $200, while high-end routers may cost up to $500 or more. There are also deals available on certain models if you look around online. For example, some mid-range routers have been known to be offered at discounted prices when bought in bulk or through special sales events. Additionally, it is important to consider any additional accessories or bits you may need when choosing a router, as this can dramatically increase the price.
Essential features
WOODWORKING ROUTER 2019 Model Speeds Max RPM Weight Collet Type Variable Speed Switch Lock-on Button Soft Start Motor Amperage Makita RT0701C 7 28000 1.1 lbs ½" and ¼" Yes Yes No 1.25 A Dewalt DWP611 2,4 16000 2.3 lbs ½" and ¼" Yes No Yes 1.25 A Bosch PR20EVSK 5 35000 3.2 lbs ½" and ¼" Yes No Yes 2.0 A Porter-Cable 892 5 27000 4 lbs ½" and ¼" No No Yes 2.5 A
WOODWORKING ROUTER COMPARISON Model Makita RT0701C Dewalt DWP611 Bosch PR20EVSK Porter-Cable 892 Speeds 7 2,4 5 5 Max RPM 28000 16000 35000 27000 Weight 1.1 lbs 2.3 lbs 3.2 lbs 4 lbs Collet Type ½" & ¼" ½" & ¼" ½" & ¼" ½" & ¼" Variable Speed Switch Yes Yes Yes No Lock-on Button Yes No No No Soft Start Motor Yes No No/Yes*² Yes Motor Amperage 1.25 A 1.25 A 2.0 A 2.5 A
*The Bosch PR20EVSK router has an electric brake (Soft Start Technology) for a short period of almost no rotation which is similar to soft start but unlike a true soft start motor
Popular best woodworking routers
1. Bosch GKF125CEPK Colt Palm Grip Router " Powered by a 12-amp motor, this router is recognized for its reliable performance and easy-to-control results. Its soft grip handle increases comfort while using the tool and its easy to access speed settings allow users to fine tune the router as needed. Customer reviews rate this model highly, citing its intuitive design as a major plus.
2. Makita RT0701C 1-1/4 HP Compact Router " Featuring a powerful 7 amp motor, this model offers excellent control when working with wood. The durable aluminum body includes quick depth adjustment for precise cuts and its ergonomic handles ensure comfortable operation for extended use. Customers appreciate its slim profile which fits easily into tighter spaces than many of its larger competitors.
3. DeWALT DWP611PK 1-1/4 HP Compact Router" Known among professionals for its reliability, this model features a soft start motor that helps reduce kickback at high speeds, resulting in better accuracy while routing. It's LED worksite cutting light allows users to see clearly in any conditions and dust collection ports help keep backyard projects clean during use. Customers love the combination of price and power that this router offers.
4. SKIL 2290 Routering Station " This professional grade unit is ideal for beginners looking to tackle tough tasks without breaking their budgets. Its 2300 piece rpm provides plenty of power along with smooth running operation while working with hardwoods or MDF board and two adjustable centers fences keep projects centred during cutting processes. Customer reviews praise it's sturdy construction and dependability in both short term and long term applications
5
Tips and tricks
When using your Woodworking Router, always wear safety glasses to protect your eyes. You should also make sure you have a firm grip on the tool while in use, as well as making sure that the blades are sharp. Never operate the router with worn or dulled blades and be sure to check the cords for any frays or cuts before operating. Be mindful of where your hands are when running the router and never leave it unattended while running.
In order to maintain your Woodworking Router properly, you should give all components a thorough inspection every time you use it. Check for clogged dust collectors as well as deformed or broken pulleys, belts, and rollers. The cutter needs to be aligned correctly each time prior to operation and the cutting depth should not exceed more than 1 " 16 " per pass. Also, after each use be sure to clean off all surfaces including the spindle nut and table top. Finally, remember to oil any moving parts regularly in order for everything to work properly and efficiently.
Conclusion
At the end of the day, there is no one "best" woodworking router. The right router for you will depend on your skill level, the type of projects you take on and your budget. We hope our reviews have given you some guidance in choosing the best woodworking router of 2019. When buying a router, we suggest researching various products and brands before making a purchase to ensure that you find the highest-quality model. You should also consider warranties and customer service policies because these can help protect your investment. Lastly, if possible, always try out a product in person to make sure that it suits your needs and preferences perfectly before deciding to buy it. Once you have found the ideal router for you, many hardware stores or online retailers like Amazon are great places to buy from so that you can get the highest value for your money.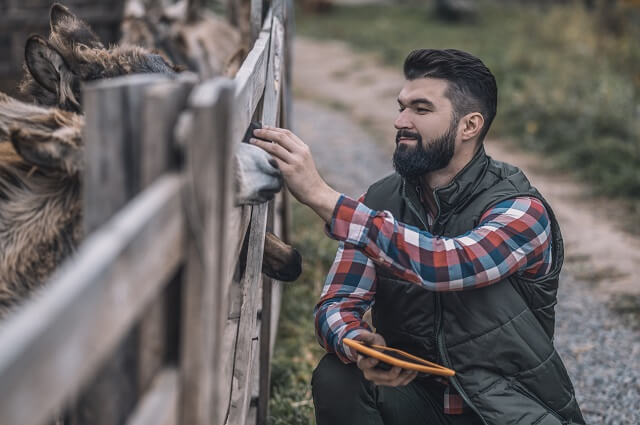 Hi everyone! I'm a woodworker and blogger, and this is my woodworking blog. In my blog, I share tips and tricks for woodworkers of all skill levels, as well as project ideas that you can try yourself.