Introduction to the IWF Woodworking Show 2019
The IWF Woodworking Show, held annually at the Georgia World Congress Center in Atlanta, is a three-day, world-class event that brings together experts and enthusiasts from all facets of the woodworking industry. In 2019 it was held from August 22nd to 24th. The show focused on recent developments in design, technology and manufacturing processes of furniture and cabinetry. The 3-day-long event presented exhibitions of the latest machines, equipment, tools and techniques used by producers and distributors in the industry. It attracted manufacturers, interior designers and retailers as well as private consumers and entrepreneurs with interests in the sector.
This year's show featured over 800 exhibitors showcasing a wide range of products such as materials, finishes, machinery and accessories for woodworking projects. Additionally, attendees could attend educational seminars and workshops on topics like cabinetmaking techniques, finish options for floors and furniture items, joinery tips and other related topics. There was also an "Inspiration Gallery" to give visitors a visual look into what their own projects could become if they used certain products or colors.
At this premier event anyone interested in woodworking had the opportunity to network with professionals from the field to create business partnerships or to simply learn more about new technologies or techniques they may not have been aware before attending this important show. With so many different vendors offering products at discounted prices compared to normal retail prices attendees also had opportunities to save money when purchasing supplies for their upcoming projects. This IWF event is always an incredible learning experience no matter your level of expertise or experience – whether you are just getting started out in woodworking or you are looking where advances are being made: it will provide plenty of invaluable information that can help guide you down the path of success when it comes to any new ventures or renovations within the industry today!
Show Highlights
The IWF Woodworking Show 2019 was a great success, with hundreds of exhibitors and thousands of attendees gathering to discuss the latest trends in woodworking. There were some amazing attractions including live demonstrations, seminars, virtual reality experiences and an extensive trade show hall packed with manufacturers, suppliers, dealers and more.
The vibrant show floor was filled with exciting displays from many different exhibitors. Visitors could check out products ranging from tools for furniture-makers to automation solutions for automated machining centers. Many vendors showcased their newest technologies such as CNC routers, 3D printing capabilities and laser cutting machines.
Live demonstrations gave attendees a hands on experience with several tools of the industry. Expert presenters showed off their abilities using routers, lathes and other cutting edge machinery. Attendees were also able to see the newest innovations in computer-controlled routers and saws.
In addition to these wonderful attractions, the IWF Woodworking Show 2019 also featured seminars on topics ranging from design strategies to craftsmanship education. Experts presented topics backed by technology enhancements like VR headsets so attendees could gain a better understanding of key concepts discussed throughout the program.
Finally, there was an extensive trade show hall featuring over 200 exhibitors offering their wares at discounted prices exclusively designed for the event's participants. From furniture supplies to door components – this area provided a unique shopping experience sure to delight every type of visitor who attended the show!
Exhibitor Showcase
The Iwf Woodworking Show 2019 Exhibitor Showcase offers attendees the opportunity to get up close and personal with a variety of items and services available within the woodworking industry. Attendees can view a wide selection of products from saws to routers, adhesives to stains, tools and equipment, and much more. Attendees will also be able to connect with professionals from the field who are knowledgeable about the products available at the show. Visitors can gain valuable insight into new techniques, trends, and technologies that can help them grow as business owners or craftsmen in their respective field. Additionally, exhibitors may offer discounts for purchases made during the show, providing an opportunity for knowledgeable buyers looking for cost savings. Ultimately, attendees will leave feeling informed and equipped with the necessary knowledge and resources needed to take on whatever project they may have in mind.
Industry Leaders at the IWF Woodworking Show 2019
The IWF Woodworking Show 2019 was the latest edition of the International Woodworking Fair, an annual event that brings together some of the biggest names in the woodworking industry. There were over 1,000 exhibitors to explore, as well as presentations from top industry leaders and experts.
Some of these experts included Chris Rudolph from Biesse America and Mike Waine from Kingsman Machine. Both of them had plenty of insights to share about their respective industries. For example, Chris said that Biesse is pushing technology forward with their latest CNC machines, allowing for better accuracy and faster production speed. Mike discussed his plans for Kingsman's new automated saws and how they can help increase production efficiency without sacrificing quality. He also mentioned the importance of creating more sustainability-friendly operations within the woodworking sector to counteract carbon emissions.
Interviews with other attending industry leaders revealed similar themes that are driving innovation and growth in woodworking today. Brent King from Bandit Technologies shared his company's commitment to providing end-to-end solutions that help customers grow their businesses by taking advantage of cutting edge technologies such as artificial intelligence and machine learning systems. Catie Reardon from RouterCreek explained her focus on helping customers expedite their projects without sacrificing craftsmanship or safety protocols. And Ryan Christiansen from Eaglewoodtech elaborated on his product solutions for achieving maximum efficiency through automation and robotics integration within conventional machining processes for custom parts fabrication across industries.
Overall, it was a fascinating glimpse into what's happening in the world of woodworking today, with insights from some of its leading names that are helping move the industry forward with exciting tools and technologies designed to maximize productivity while still delivering top notch results for customers all around the world.
Innovative Technologies
The Iwf Woodworking Show 2019 was an incredible showcase of the newest, most innovative technologies in the woodworking industry. Spread across 140 thousand square feet of exhibition space, the show gave attendees an opportunity to get up close and personal with cutting-edge tools and techniques that have revolutionized the field. From 3D scanners, lasers, and robotic arms to PLCs, digital manufacturing software and automated environmental monitoring systems " every aspect of woodworking was on full display. Demonstrations were held of state-of-the-art CNC machines to give visitors a first-hand look at how they work and how they can be implemented into their operations. Educational seminars presented on topics such as product design, business efficiency and shop safety were available to help participants gain in-depth insights into woodworking technology trends. Innovative product launches filled with never before seen features had the crowds buzzing with excitement as manufacturers showcased their latest developments. Any attendee — from those just starting out in woodworking to experienced pros — would have walked away from the Iwf Woodworking Show 2019 very well informed about new innovations that are set to shape its future trajectory in coming years!
Educational Talks
The 2019 IWF Woodworking Show was a great event for both experienced and aspiring woodworkers. There were dozens of educational talks and seminars available throughout the show. The talks ranged from tutorials on specific aspects of construction, to presentations on new technologies, techniques and advancements in the field. Attendees had the chance to hear from experts in the field about topics like improving safety protocols, making accurate cuts, using efficient machinery and increasing customer satisfaction. Productivity workshops were another popular topic for attendees given their ability to help increase production output. There were also interesting lectures on marketing, social media strategies and trends in the industry. For any hobbyist or professional looking to stay up to date on all the latest developments in woodworking, this event was a fantastic opportunity to gain valuable insight into what's happening in the industry and network with other passionate woodworkers.
Woodworking Networking Opportunities
The IWF Woodworking Show 2019 offers many opportunities to leverage and grow your woodworking contacts. Attendees can take part in activities such as seminars, workshops, roundtables and presentations organized by event organizers and industry experts. Many exhibitors also participate, giving attendees a chance to discuss their products and services with the best professionals in the industry. Furthermore, networking happy hours are organized, allowing people to mingle and exchange ideas in an informal setting. Last but not least, the product displays will give attendees hope for potential future business partnerships with vendors. In conclusion, there is no shortage of networking possibilities available at the IWF Woodworking Show 2019 if you're looking to make new connections or reconnect with past ones.
Benefits of Attending the IWF Woodworking Show
Attending the IWF Woodworking Show is a great opportunity for woodworkers to stay ahead of the industry trends and bring their business to the next level. It provides attendees with access to more than 1,000 exhibitors that showcase the latest trends in technology, materials, equipment and services. This gives attendees an insight into what's new and what is about to come in terms of resource opportunities for woodworking businesses.
Additionally, attending the IWF Woodworking Show can help improve businesses from both a marketing point of view as well as from a technological point of view. It is beneficial because it offers attendees the chance to network with industry experts that could open future business opportunities. Furthermore, industry professionals will also be able to gain valuable insights on how they can use current technologies such as automated machinery and software programs to save time and money on production processes.
At the show, seminars and workshops are available where attendees can learn more about upcoming industry trends in sales initiatives, marketing strategies and product development so that they are ready for any possible change in the market or their own business. Additionally, attending can be a great way to get inspired by fellow industry colleagues who discuss their own success stories and hardships during panel discussions facilitated by knowledgeable chairpeople.
Conclusion
The IWF Woodworking Show 2019 was an incredibly successful event that showcased the best in innovation and technology for woodworking. Attendees had the opportunity to experience the latest products and services available on the market, build relationships with industry experts and leaders, acquire knowledge and insights, discover powerful networking opportunities, and much more. The show allowed attendees to gain an invaluable perspective on the industry while providing them with inspiration in a creative learning environment. With all of these valuable offerings as well as inspiring conversations, it is clear why customers should consider attending future IWF Woodworking Shows. They are sure to come away with enhanced knowledge, opportunities to make valuable contacts, first-hand experiences with the newest woodworking products, increased innovation capabilities and so much more.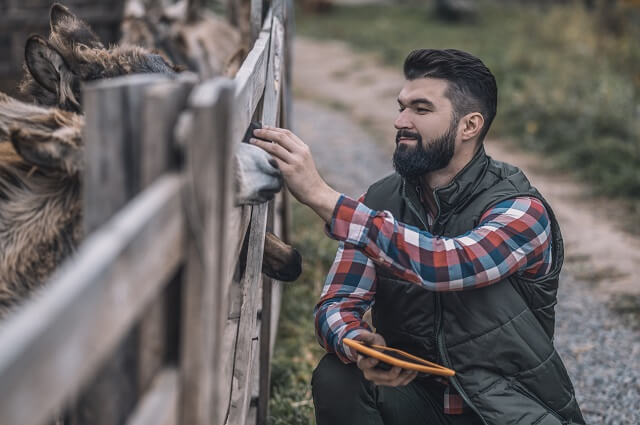 Hi everyone! I'm a woodworker and blogger, and this is my woodworking blog. In my blog, I share tips and tricks for woodworkers of all skill levels, as well as project ideas that you can try yourself.