History
Nightjar Woodwork was founded by Robert Newbury in the mid-1990s. A skilled woodworker from a small town in England, he had been interested in woodworking and cabinetry since his childhood. As a young adult, he decided to pursue his passion for woodworking full time. He crafted furniture for friends and family out of an old barn attached to his family's property.
In addition to building custom furniture from scratch, Robert set out to create pieces that would express his signature craftsmanship. He used locally-sourced materials to ensure that each piece he created was unique. Over the years, Robert's reputation grew as people spread word of the quality and uniqueness of his work.
As demand increased, so did the size of Nightjar Woodwork's business operations. Robert moved his workshop into a larger space and invested in better tools and machines to expand production capacity. His team also began producing more elaborate works such as cabinets, beds, tables, chairs and other items with intricate details.
Today, Nightjar Woodwork continues to grow as Robert takes on more diverse challenges while still adhering to the same high standards he set when he first opened its doors almost 20 years ago. Each piece is handcrafted with precision and care using only ethically sourced wood from sustainable sources – resulting in masterpieces that blend traditional methods with modern designs for an exceptional finished product prized around the world for its elegance and classic styling.
Environment
Nightjar Woodwork is a company dedicated to reducing its impact on the environment. They are committed to using eco-friendly materials and processes, such as reclaimed wood. This means that they only use wood that has been salvaged from commercial, industrial, or residential buildings. These recovered wood products provide unique grain design possibilities which makes them particularly suited for woodworking applications.
In addition to utilizing reclaimed wood, Nightjar Woodwork also follows the principles of sustainability when choosing other materials for their projects. The company sources materials from suppliers who follow responsible production practices and take into account the needs of nature and local communities throughout the entire lifecycle of their products. In terms of manufacturing process, they ensure that no toxic chemicals are used and all their waste is responsibly managed so as not to result in any environmental damage.
Their projects also aim to reduce energy consumption by employing creative building passive design strategies aimed at reducing heating and cooling requirements. Furthermore, all fittings installed within Nightjar Woodworks projects are chosen for their energy efficiency rating so as to save additional energy being used where possible.
These various initiatives demonstrate Nightjar Woodworks' commitment to sustainability through a conscious choice of eco-friendly materials and practices from start to finish in order to reduce their impact on the environment with each project they deliver.
Upcycling
At Nightjar Woodwork, upcycling is a passion. We take old furniture and materials and make them into something new and beautiful. Every piece is unique and done with care! We have crafted coffee tables out of bed frames, chairs from recycled wood, and reimagined dressers into desks. Whether you are looking for an individually crafted one-of-a-kind piece or a perfectly customized item made to fit your needs exactly, you will find it here. Our projects look good and have a story to tell that won't be found anywhere else: no two pieces are the same! At Nightjar Woodwork we pride ourselves on upholding sustainability values and creating works with meaning as we bring old furniture back to life. Take home something truly special – come visit our shop today!
Community
Nightjar Woodwork is deeply committed to the local community. We're proud to have had involvement in projects such as supporting festivals, events, charities and other initiatives.
The company has done extensive work with many local organizations, helping them reach their goals by providing furniture and woodworking services tailored specifically to the needs of the respective groups. Additionally, Nightjar Woodwork has worked on projects involving art installations and custom designs for business branding purposes.
The company also actively participates in charitable activities that can benefit those around the community. For example, they recently collaborated with a charity organization to create wooden toys for children in need during the holiday season. In addition, during times of crisis, Nightjar Woodwork provides capital or help to those who need it most in our regions through financial contributions from sales or donating materials directly.
Finally, Nightjar Woodwork is proud of its ability to employ members of the community with competitive wages and clear career paths. The company's competitive salaries are not just benefits for their employees; they also give back to the surrounding area. By paying higher wages than other regional businesses do, Nightjar Woodwork can improve employee morale and offer better conditions for residents of all sectors throughout the city.
Careers
At Nightjar Woodwork we strive to be an employer of choice and offer a wide range of competitive job opportunities. Our workplace culture promotes collaboration, empowerment, and growth. We are committed to offering our employees the rewards they deserve.
Our motivating benefits package includes:
• Comprehensive medical, dental, and vision coverage
• Generous vacation/sick and personal time off
• 401(k) savings plan with matching contributions
• Flexible spending accounts (FSA) for those eligible
• Company-sponsored fitness programs & wellness initiatives
• Professional Development Opportunities & Tuition Reimbursement Program
• Employee Assistance Program (EAP)
• Revenue-sharing programs for all departments
• Voluntary life insurance coverage
Nightjar Woodwork is dedicated to promoting from within our organization. We have a history of seeing employees rise within the company through hard work and dedication. We believe in providing career advancement opportunities that recognize individual achievements without losing sight of collective responsibilities or team accomplishments. If you share these goals " join us!
Design Services
Nightjar Woodwork offers bespoke design services for beautiful and unique furniture pieces. Our experienced team of skilled craftsmen can help you create your dream living room, dining room or bedroom set. Using a combination of traditional and modern techniques, we create personalized furniture to fit your exact needs. Whether you want to recreate a classic look from yesteryear, or prefer more contemporary design ideas, our dedicated team will work closely with you to make sure every detail is perfect.
From the structure of the furniture frame to the upholstery fabric used, our expert designers will guide you through all stages of the process. We use only the finest quality materials selected especially for each project, ensuring that your furniture is built to last far beyond its intended lifecycle. Not only is every piece of Nightjar Woodwork furniture framed by masterfully crafted joinery, but it's finish is sealed with special water-resistant wax preserving its beauty and durability over time.
More than simply designing products, we build relationships " finding out what our customers' individual tastes are and adapting our designs accordingly in order to get as close as possible to their ideal vision. Every piece of woodworking that comes out of our workshop bears the mark of craftsmanship that passes inspection every time. Every customer can be assured that their new furniture from Nightjar Woodwork will be second-to-none when it comes down to quality and aesthetics at a reasonable price.
Educational Resources
Nightjar Woodwork offers an array of educational resources on its website to support customers, whether they are budding DIYers or professional woodworkers. The resources include step-by-step tutorials for building custom furniture and completing home improvement projects, an instructional video library with helpful tips and techniques, a series of downloadable plans and diagrams to help you design your own creations, and a woodworking forum where users can share their experiences and ask questions.
The tutorials provide customers with detailed instructions on how to construct specific pieces of furniture or complete home improvement projects from start to finish. For instance, users can learn how to make a custom bed frame from scratch, install a built-in bookshelf in the living room, or refinish hardwood floors. The instructional videos showcase various techniques for working with wood such as cutting joints, routing edges, finishing surfaces, and more. In addition, the downloadable plans and diagrams can be used to design your own personalized pieces"from farm table dining sets to classic adirondack chairs.
Finally, the woodworking forum provides a platform for experienced woodworkers to connect with each other and exchange ideas. They can discuss topics that range from designing custom pieces of furniture to troubleshooting any problems they encounter while completing a project. Whether you're just getting started on your first DIY endeavor or are looking for new ways to hone your skills; Nightjar Woodwork offers helpful resources designed specifically for you!
Gallery
Nightjar Woodwork is a custom woodworking business that provides exquisite and unique pieces for customers. They specialise in creating high-quality cabinets, furniture, sculptures and housewares from wood with the utmost attention to detail. Nightjar Woodwork has an online gallery showcasing their craftsmanship in order to help customers explore the possibilities of custom woodworking. The gallery displays an array of stunning pieces including tables, desks, bookcases, and clocks made of different types of wood such as maple, cherry and walnut. Each piece features amazing design details such as intricate inlays and carvings that really show the finesse of the craftsman's handiwork. Customers can purchase individual works or have something made specifically for them. By considering the options shown in the gallery, customers can get a better idea of what they are looking for when it comes to their own custom project. With every item created by Nightjar Woodwork, customers can be sure that what they will receive is only the best quality and craftsmanship available.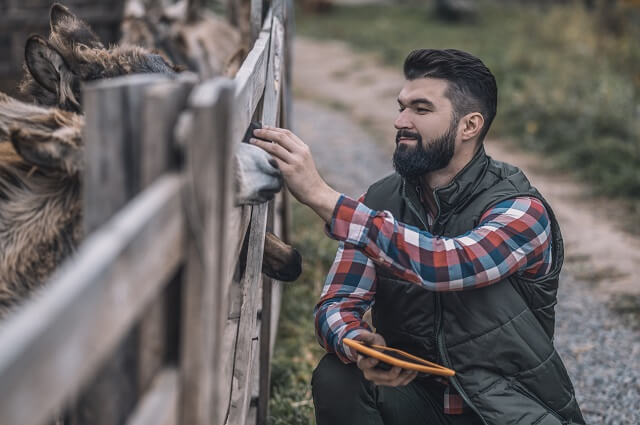 Hi everyone! I'm a woodworker and blogger, and this is my woodworking blog. In my blog, I share tips and tricks for woodworkers of all skill levels, as well as project ideas that you can try yourself.