Introduction
Brainard's Woodworking For Your Home provides high quality custom crafted wood pieces for your home and garden. They offer an extensive range of services, from complete furniture assemblies and restorations to smaller items such as hanging shelves, frames, benches and tables. For each project they provide expert advice on choosing the right wood pieces, design and finishing touches that bring out the true beauty of the wood they use. Brainard's craftsmen have decades of experience creating works-of-art that you'll be proud to display in your home or yard. Their focus is on creating lasting masterpieces backed by a lifetime guarantee on craftsmanship and materials used. Whether you're looking for a family heirloom or an extraordinary piece of art, Brainard's Woodworking will make sure that you receive exactly what you desire.
Unique and Timeless Woodworking Solutions
Brainard's Woodworking For Your Home specializes in creating unique and timeless woodworking solutions for homes. We offer a wide range of services to help you bring your vision to life. Our talented team of designers and craftsmen have expertise in custom cabinetry, countertops, flooring, built-in furniture, trim carpentry, staircases, outdoor patios and decks, and an array of other hardwood items. Our professionals will work with you to ensure that the job is done correctly and on-time. With our personalized service and attention to detail, we guarantee results that will exceed your expectations. If it's made from wood, Brainard's Woodworking For Your Home can bring it to life! From concept to completion, our staff of experts will create beautiful pieces that will last a lifetime. No project is too small or too large—we know how to transform any space into the perfect oasis for you and your family. Whether you are looking for a cozy room addition or complete renovation of your kitchen or bathroom, trust Brainard's Woodworking For Your Home for quality craftsmanship every time.
Cutting Edge Design Ideas for any Space
Brainard's Woodworking For Your Home is a cutting-edge design company that provides quality and creative custom-built solutions for your interior space. Whether you're looking for a modern accent piece to add to an existing room or something totally unique for a new room, Brainard's Woodworking will create the perfect woodwork piece to fit any desired look. Their highly skilled craftspeople will work with you one-on-one to develop detailed specifications such as exact measurements, adornments, and style choices that have been tailored specifically to your living space. Plus their experienced designers are always up to date on the latest trends and can help you choose from the wide range of available products from multiple reputable suppliers. With over 30 years of experience in custom furniture manufacturing and excellent customer service, Brainard's Woodworking is sure to give your home an exceptionally fresh and stylish look that will last for years.
Experienced and Skilled Craftsmen for Creative Creations
Brainard's Woodworking For Your Home is a locally owned business offering custom woodwork to enhance any living space. With experienced and skilled craftsmen on staff, Brainard's can help create unique, creative pieces tailored to fit specific needs of any home. Whether it be cabinetry to kitchen islands, bookcases to custom shelving, Brainard's craftsmen can create one-of-a-kind pieces that draw out the best in any space. Further, clients have the opportunity to add their own personal touches through craftsmanship such as handles, knobs and special finishes to matching existing décor or adding a subtle look of elegance. Along with the high quality wood products comes cost savings due to one-stop shopping from raw lumber yard materials straight from our manufacturing process. With years of experience in the industry and passion for creating beautiful wooden pieces for every room in your home, let Brainard's Woodworking be your choice for custom woodworking dreams come true!
Showroom and Online Resources for Inspiration
Brainard's Woodworking For Your Home provides a full line of woodworking services for home improvement and decor. Their showroom offers inspiration for any product or renovation project, with hundreds of options that span styles from traditional to modern. From cabinetry and flooring to millwork and built-ins, their experienced team members can help design the perfect solution to meet even the most unique needs. They also offer free design consultations as part of their commitment to customer service. The showroom also houses an extensive showcase, featuring examples of finished products made in all types of woods, finishes, and styles.
For those looking for ideas without visiting the showroom in person, Brainard's Woodworking provides an array of virtual resources through their website. Customers can browse through thousands of photos showcasing projects they've completed, get personalized recommendations on materials and designs based on their budget, and even watch instructional videos on techniques like staining furniture or installing molding. And if customers still cannot find what they are looking for in the store or online, they can contact Brainard's custom woodworking division to have pieces specially crafted or altered just for them. From window trimming to kitchen refurbishing, no job is too big or too small for Brainard's team of experienced professionals.
Traditional and Contemporary Woodworking Methods
Brainard's Woodworking For Your Home offers a unique range of high-quality, custom-made furniture. The skilled craftspeople who create each piece combine the traditional art and techniques of handcrafting with the modern technology and practices of contemporary woodworking methods to deliver pieces of uncompromised quality. From bedroom sets and dining room tables to bookcases and home office desks, Brainard's furniture is exquisite, crafted from the finest hardwoods with intricate details adding a personal touch unique to each product. Every piece is finished with traditional varnishes or eco-friendly stains for lasting beauty and durability. With every selection customized to meet your specific needs, Brainard's provides you with an exceptional combination of style and functionality that will serve as the perfect centerpiece for your home or business.
Superior Quality Products for Long-Lasting Style
Brainard's Woodworking offers superior quality products for homeowners to easily achieve an experienced and stylish look throughout their home. From the bedroom, kitchen, and bathroom, to any room in your house you can find furniture from Brainard's Woodworking that is sure to meet your needs. Whether you are looking for a contemporary style, traditional designs or something more unique, Brainard's has it all. The craftsmanship that goes into every product is of the highest caliber and is built to last for years of use. Brainard's also prides themselves on supplying sustainable products, showcases eco-friendly woods such as birch or walnut, so you can be sure that when you shop with them, you're helping the environment too! No matter the size of your space they have furniture options ranging from small end tables to larger cabinets that create convenient storage solutions. With a wide array of styles and finishes, there is an assortment of ways to tailor each piece to fit your taste in design and provide added beauty to your home. Their staff works closely with clients both online and in-store to ensure they are getting the pieces they need while providing expert advice along the way. Make sure to consider Brainard's Woodworking when shopping for furniture – you won't regret it!
Conclusion
Brainard's Woodworking For Your Home is a must-see for every homeowner looking to upgrade their home or create something truly custom and beautiful. Founded nearly 30 years ago, Brainard's offers a wide selection of high-quality wood products that can be customized to your exact needs. Handcrafted by skilled woodworkers, their pieces are customized and expertly finished with the highest construction standards in mind. Not only do they have versatile solutions for any area of your house, but they also provide helpful advice and design ideas to help you bring your vision to life. From simple table replacement projects to massive custom cabinetry jobs, Brainard's has the skills and experience you need to create something special for your home. If you are ready to take your home improvement project up a notch, Brainard's Woodworking For Your Home will bring your vision into reality — it's simply a must-see!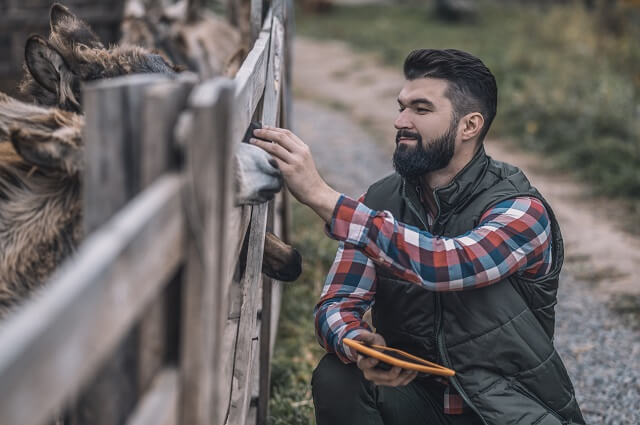 Hi everyone! I'm a woodworker and blogger, and this is my woodworking blog. In my blog, I share tips and tricks for woodworkers of all skill levels, as well as project ideas that you can try yourself.