Introduction
Brian's Woodworking is a family-owned business in the heart of Austin, Texas. It has been serving the community for over 25 years, providing custom-made furniture and cabinet designs with craftsmanship that is second to none. Their secret is their extensive experience and skill with both hand tools and machines to bring each piece of furniture and cabinetry to life.
With Brian's Woodworking, customers can expect a product that will not only be visually appealing but also highly functional. The team is adept at creating cabinets and furniture from raw materials that fit any conceivable style or aesthetic – from modern to rustic, country or industrial appeal. No design is too challenging for them! They have a different approach when it comes to constructing each item as they focus on strength, durability, longevity, elegance and quality workmanship every time.
In addition to furniture and cabinets, Brian's Woodworking also manufactures countertops, stairs, remodels kitchens and baths according their customer's specific needs. In addition to having a wide variety of options in terms of finishes, hardware styles or sizes – they can also customize individual pieces based on your specifications. The team specializes in the use of premium door edges—crafted by skilled artisans—that give your cabinet an extra personal touch – including intricate details like brass handles or carved inset border grooves. Each element chosen provides special touches — from the texture of finger-jointed drawer faces to the intentional grain patterns created using various species of wood – every piece crafted is truly unique!
When selecting Brian's Woodworking customers are sure to enjoy numerous benefits: personalized customer service with no hidden fees; attention to detail throughout the entire project; dependable delivery dates; quality assurance on all products manufactured; reasonable pricing; discounts available on large order purchases; experienced guidance during every step of the process; helpful advice given so you get an end product you love; enthusiasm for each project taken on that ensures satisfaction with the finished product! With exceptional craftsmanship along with competitive pricing – plus personalized customer service – there really isn't anything better offered out there today than what Brian's Woodworking can provide for you – allowing you make the most out of your home improvement project!
History
The story of Brian's Woodworking begins several years ago when its founder, Brian, discovered a hidden passion for carpentry and woodworking. He had grown up tinkering around with his father's workshop, but never realized just how much he loved the craft until he took on more projects with increased enthusiasm. Brian was determined to take his newfound passion and turn it into something real; something that would allow him to embrace woodworking full time.
Using all of his savings, and not knowing what the future held, Brian decided to build a workshop in his backyard. After months of constructing walls, shelving and perfecting an array of tools and machines, he was ready to open the doors of Brian's Woodworking. Over time, the business flourished as customers began knocking on his door asking for their custom creations. Word soon spread about the high-quality workmanship that could be found at Brian's Woodworking and gradually customers gathered from near and far — wanting furniture built with precision and attention-to-detail.
Today, many would argue thatBrian's Woodworking is one of the most renowned stores for creatives seeking unique pieces made from real wood; whether you're looking for furniture or decor ranges. With a successful business behind him, Brian learned from this experience that often great things happen if you set your sights on them — no matter how daunting they may seem — will pay off in ways unimaginable at first glance!
Crafting Expertise
Brian's Woodworking is a one-stop shop for all of your woodworking needs. Offering an impressive array of customized pieces, Brian's Woodworking showcases the expertise of its master craftsman, Brian. With years of experience in the craft, his skillful workmanship and attention to detail create stunning furniture and home decor that are timeless works of art. His focus on quality craftsmanship results in pieces with perfect geometry, rich wood grain patterns, exquisite joinery techniques and elegant finishings like hand-rubbed lacquer. His use of sustainable resources ensures that each piece is as eco-friendly as it is beautiful. By incorporating traditional techniques combined with modern design sensibilities, Brian makes heirloom quality products that will stand the test of time and last for generations to come. Whether you're looking for something truly unique or a custom piece for your home, visit Brian's Woodworking today and be amazed by his finely crafted masterpieces.
Prestigious Projects
Founded in 2003, Brian's Woodworking quickly gained a reputation for creating exquisite pieces of furniture and custom carpentry. With 17 years of experience under their belt, they have produced the highest-quality products for homes and businesses. These include designing and building stunning pieces for celebrities such as members of The Rockettes and Tony Award-winners Hugh Jackman, Tyler Perry, and James Earl Jones. Brian's signature style blends timeless tradition with modern, unique details that capture the imagination.
The craftsmen at Brian's Woodworking have been lauded for pushing the boundaries of carpentry by utilizing imaginative techniques to design custom furniture pieces like no other. From bedrooms to bathrooms, traditional to modern—Brian's team produces highly functional pieces that display an eye for beauty. Their beds are masterpieces designed with detailed artwork on them; bookcases express a mix of elaborate joinery interspersed with customized ornaments using exotic hardwoods; and even tiny drawers feature uncommon shapes or figures—each having its own personality. They also specialize in custom cabinetry and record storage units; providing order while being visually striking architectural elements.
Most recently, Brian's Woodworking has taken on more ambitious projects such as one-of-a-kind floating staircases which add a unique character to modern homes through meticulous craftsmanship that can never be replicated. Never compromising quality for quantity, each unit is individually inspected before delivery to ensure it meets the standards that make Brian's Woodworking a household name in furniture production. With over 300 projects completed since 2003, you can trust that when you call upon Brian's help—you will get unparalleled services from start to finish.
Behind the Scenes
At Brian's Woodworking, the day-to-day operations involve a lot more than just working with wood! While it is true that Brian and his team of craftsmen spend the bulk of their time engaged in lumber cutting, sanding, gluing, staining and finishing projects for their customers — there are many other facets to the operation. In addition to perfecting the craft face of their creations, a considerable amount of effort is also put into customer service and marketing.
The customer service staff at Brian's Woodworking are dedicated to making sure that each project moves smoothly and efficiently through all stages. From receiving their initial quote request right up until they pick up or receive delivery of their finished product, they strive to ensure that customers are well-informed at every stage along the way. This includes responding to timely inquiries from clients, providing updates on job progress, troubleshooting any issues that may arise and offering suggestions for design improvements when applicable.
In terms of marketing efforts, Brian's Woodworking applies several strategies both online and offline. They have a vibrant website presence which features an extensive portfolio showcasing various stunning works they have completed as well as blogging efforts which keep customers apprised of current woodworking trends. Furthermore, they actively participate in local trade shows and festivals in order to spread awareness of their services throughout the community. Finally, they regularly broadcast mailings featuring discounts on certain items or services to existing as well as new customers alike — further incentivizing them to take advantage of what Brian's has to offer!
Values
At Brian's Woodworking, we strive to build our products with the highest level of craftsmanship and innovation. We believe that every piece of furniture we make should be made with love and care.
We also value hard work and dedication, and we take pride in each item we create. We go above and beyond in finding the best materials for all of our products, ensuring that each item is built to last for years to come. In addition, we value sustainability, using only sustainable sources for our wood supply so that all furniture is guilt-free.
Our commitment to customer service is one of the core values at Brian's Woodworking as well. We are passionate about delivering quality customer experiences, taking care to answer any questions a customer may have quickly and efficiently. We build all of our products with an emphasis on attention to detail and always aim to exceed expectations when it comes to delivery speed. Our goal is not only to provide beautiful pieces of furniture but an unparalleled experience as well.
Furthermore, integrity plays a key role in everything that we do at Brian's Woodworking. We are always honest about the materials being used in our products, never cutting corners or using inferior ones in order to achieve greater financial gain for ourselves. Allowing quality control checks throughout production ensures that every piece of furniture created meets our high standards before being shipped out or sold at retail locations. Ultimately, this highlights how much importance Brian's Woodworking places on quality over anything else.
Impact
Brian's Woodworking has had an incredible positive impact in its community. Not only has Brian generated business locally, but also he has created employment opportunities for local residents. This is especially beneficial to those living in the area who do not have a college degree or specialized work skills. Brian provides them with stable, quality wages and allows them to learn valuable woodworking techniques.
Brian's commitment to his local community goes beyond providing jobs. He organizes annual community events that feature free family-friendly activities such as tree trimming and craft sessions focused on building basic furniture pieces. These events attract people of all ages, uniting different generations within the same neighborhood by encouraging ideas and participation from everyone personally connected with Brian's Woodworking.
Moreover, Brian often donates time and products for special projects such as restoring homes for veterans and building outdoor play structures for underserved schools. Alongside these local initiatives he regularly donates woodwork supplies to organizations looking to help those in need who cannot afford typical material purchases. It is clear that Brian does not just have a passion for creating beautiful handmade pieces; he genuinely wants to give back to his community through his work and attention to detail in both product creation and customer service.
Customer Appreciation
At Brian's Woodworking, customer appreciation is a pillar of our business. We build strong relationships with each of our customers and provide integrated solutions to their individual needs. Our team knows that delivering the highest quality product isn't enough: we must also foster an emotional connection that shares in the mission of the company.
In order to support this goal we have formulated numerous customer appreciation initiatives that range from weekly email check-ins to recognizing frequent repeat purchases with promotional discounts. We believe by thanking our customers, they are more likely to feel a sense of solidarity and awareness around the mission of Brian's Woodworking. This is why we prioritize building meaningful relationships with all of our patrons.
Additionally, our dedication to service extends beyond the initial purchase; we strive to create a positive environment and provide helpful resources such as online tutorials or free instructional seminars for novice woodworkers or those looking for further assistance in completing home improvement projects. Furthermore, in an effort to connect with broader audiences, we offer memberships through social media outlets like Facebook, Instagram, Twitter etc. This allows us to connect and network with people from all walks of life who can benefit from our services or expertise
Overall it is vital that everyone involved understands that improving the overall customer experience provides not only satisfaction but also drives brand loyalty. It is through successful customer appreciation campaigns that Brian's Woodworking hopes cement itself as a reliable and trustworthy brand within the industry moving forward.
Conclusion
Brian's Woodworking has had a profound impact in the local area. Its workshop is not only renowned for its quality craftsmanship, but also for its unique custom pieces and customer service. The shop has become a place where people come to get crafted woodwork that serves as a reminder of special memories and moments. Customers are always pleased with the items they purchase, often becoming lifetime customers with an appreciation of Brian's dedication to his craft.
Brian's Woodworking attracts people who may not have otherwise ever found themselves in the same room together. This open atmosphere that fosters diversity and connection has made it a different kind of place. Brian himself expresses admiration at the different types of art he sees from various backgrounds, creating a space for collaboration and mutual respect regardless of race, gender, religion or nationality.
The impact that Brian's Woodworking has had on the community can't be understated. It has contributed to the growth of small businesses in neighborhoods by creating job opportunities for people who would have otherwise gone unsupported and unseen. Furthermore, anyone can come into Brian's shop and experience the joy of creating something beautiful and useful with their own hands, fostering connections between emerging entrepreneurs and experienced crafters alike. With handcrafted pieces made from recycled materials, Brian's Woodworking stands as an example of environmental stewardship – making it so much more than just another woodworking shop in town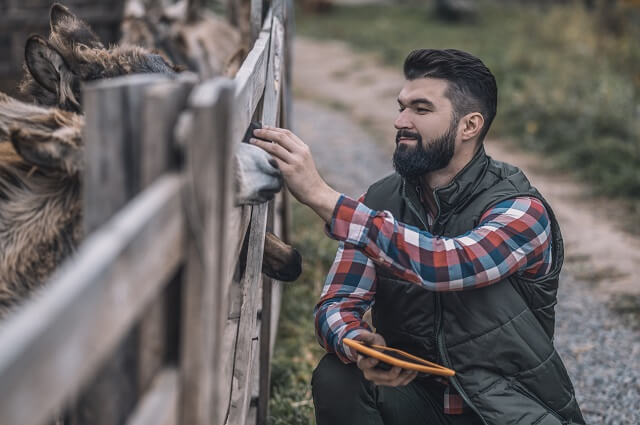 Hi everyone! I'm a woodworker and blogger, and this is my woodworking blog. In my blog, I share tips and tricks for woodworkers of all skill levels, as well as project ideas that you can try yourself.