Introduction
Budget woodworking tools are for those who love to create things with wood, but don't have the budget for expensive power tools. There are a number of awesome hand tools available that can make a wide variety of projects " from simple frames to complex furniture designs. Using these tools doesn't require a major financial investment, and they can still give you great results. In recent years, budget woodworking has become increasingly popular as people look to save money while still getting quality products.
The type of tools needed for budget woodworking can often depend on your preference and goals; some people may only need a few basic items, while others may want more advanced options such as routers and sanders. Popular items often include chisels, saws, planes, drills, and hammers. These allow the user to cut precise lines into the wood or shape the edges of pieces with accuracy. Workbenches or cutting mats are also important for setting up projects correctly. Other helpful additions include clamps for holding pieces in place while working on them and protective gear such as work gloves and goggles for safety purposes. When used correctly, these hand tools offer many benefits for creating beautiful pieces of furniture or decorations at home without having to break the bank.
How to Find Quality Budget Woodworking Tools
If you're looking for quality budget woodworking tools, the best place to start is by doing your research. First, determine the type of equipment and tools you need to complete your specific project. Once you've done that, use online resources such as reviews and comparison charts to help you narrow down your selection. Look for user feedback on items that are cost effective and reliable. If possible, ask a woodworking expert at a local store or shop to get advice on which tools will work best for your needs.
Next, look into discounted items like factory overstocks, open-box deals, or online auction sites. You may also want to try classifieds in newspapers or online communities so you can find gently used equipment at a discount price. Additionally, consider refurbs and secondhand tools that have been lightly used but still have life left in them. To ensure reliability and longevity of your budget woodworking tools, make sure they are from trustworthy manufacturers known for their quality products. Lastly, invest in good-quality blades with sharp edges as this could be the difference between success and failure when it comes to accuracy of cuts produced by your saws and chisels when completing various projects around the workshop.
Advantages of Budget Woodworking Tools
Budget woodworking tools provide an affordable option for those who wish to get started on their woodworking projects but do not have the budget to purchase more expensive and professional-grade tools. With budget woodworking tools, it is possible to produce pieces with a similar quality as those from more high-end models.
One of the main advantages of budget woodworking tools is cost savings. Budget models are typically less expensive than their professional-level counterparts and this makes them more accessible for many hobbyists. They also offer greater flexibility since it allows hobbyists to purchase different tools at different times and gradually build up a comprehensive collection without breaking the bank each time. Additionally, having access to these lower-priced options may allow people to explore techniques that don't require top of the line tools such as hand planing, sawing, and drilling.
Another benefit of budget woodworking tools is that they are often designed in such a way that makes them easier and more comfortable to operate than their higher priced counterparts. Many pieces have smaller profile designs which can provide better control when handling delicate materials and parts. This can also make jobs around tight corners much easier while maintaining accuracy through precision cuts and finishing perfect details with ease.
Finally, budget options are usually far lighter than their higher-end no matter what skill level a person may be working at , meaning they are great for novice users who just want something that isn't too heavy or cumbersome to work with. Lightweight tools can be ideal for use in tight spaces or in making quick adjustments without overexerting themselves or tiring out over long periods of usage unlike heavier duty options which could end up sapping away energy from the user faster.
Finding the Best Places to Buy Budget Woodworking Tools
Finding the best places to buy budget woodworking tools doesn't have to be a daunting venture. With the vast selection of tool retailers available, there are numerous options, enabling you to find the perfect products for all your needs and desires. To help narrow down the playing field, consider these tips when searching for budget woodworking tools:
One option is to check specialized stores and local hardware stores that carry a variety of budget-friendly tools and materials. Local lumberyards may also carry discounted items specific to woodworking projects. Another great place to search is online with companies which specialize in offering discounts or sales. Additionally, many online retailers suggest products that pair well with what you are looking for, so it's easier to find all of your necessary items at reasonable prices. Finally, keep an eye out for special promotional codes as these can help reduce costs on otherwise expensive tools and machinery.
To get the most bang for your buck, keep track of current deals and promotions offered by both online retailers and offline sources such as local hardware stores or general craft supply stores. Also look into buying used equipment from reliable sellers on sites like eBay or Craigslist; oftentimes buyers can purchase gently used equipment at a fraction of its retail price while still getting something quality they can use in their projects. Finally, sign up for newsletters from tool makers or resellers so you can stay current on upcoming deals or promotions; this will ensure you'll always be among the first to know about discounts or clearance items that could save you money in the long run.
Must-Have Budget Woodworking Tools
The key to quality woodworking is having the right tools. But budgeting can be restrictive and prevent you from purchasing the higher end models of saws, routers, and other big ticket items. Thankfully there are some great ways to get started with budget woodworking tools without sacrificing quality or results. Here are some tips for what you should look for when investing in budget woodworking tools:
1. Hand Tools- Investing in quality hand tools such as a hammer, saw and planer, as well as planes, chisels and different kinds of sanders will allow you to work accurate cuts with less wear on the blade's edge as well as providing superior accuracy.
2. Power Tools – When looking at power tools opt for those with variable speeds so that they can be used on multiple tasks while helping you maintain control over the material being worked on. Also take the time to check reviews online to help narrow down your selection process in order to find a good model within your price range that is still reliable and efficient.
3 Clamps – Clamps help keep your workpiece secure while working so they are an essential tool even if you don't want to invest in full setups like jointers or routers just yet. Look for convenient pipe clamps instead which will give you more versatility than a fixed clamp could offer, especially when working on smaller projects like boxes or picture frames with odd angles.
4 Workbench – A basic foldable workbench is a great way to utilize space saving features while also getting extra surface area should large projects require it. Even opting for do-it-yourself kits if you have access to some carpentry skills can significantly reduce cost while providing efficiency and convenience.
5 Measurement/ Marking Tools – Last but not least make sure to always have important measurement and marking tools handy such as squares, levels, rulers and even specialized templates that can allow cutting out complex shapes with less guesswork involved " all of these small details add up
Helpful Guidelines for Selecting Budget Woodworking Tools
When it comes to woodworking, having access to the right tools is essential. Unfortunately, high-end tools can be expensive and prohibitively so for novice carpenters or those on a tight budget. Fortunately, there are still many excellent budget woodworking tools available that will allow you to complete a variety of projects with success. Before making any purchase, here are some helpful tips and guidelines to consider when selecting budget woodworking tools:
1. Think Quality Over Price: When shopping on a budget, it might be tempting to simply choose the least expensive tool available. However, in doing so you may end up sacrificing quality and choosing an inferior product or one that does not have the features needed for your project. Make sure to carefully research different products at different price points before deciding on your purchase.
2. Go Electric: Electric woodworking tools tend to be more expensive but provide a lot more control over small details and intricate cuts than manual tools. If possible, look for electric versions of basic woodworking tools such as power sanders or jigsaws"even if they are a bit more costly than standard models.
3. Get the Essentials First: For most projects you'll need an assortment of basic hand tools such as saws, chisels, hammers and screwdrivers at minimum; invest in these before moving onto pricier options like routers or chop saws.
4. Consider Used or Refurbished Tools: Rather than buying all new items consider looking into gently used or refurbished ones instead; these can be found online or at local flea markets or yard sales and offer significant savings over purchasing brand new equipment every time.
5. Read Reviews: No matter what kind of tool you're in the market for make sure to do an extensive amount of research beforehand so that consumers can compare product specs side-by-side and find the one best suited for their needs; reading customer reviews is also highly recommended so people know exactly what they're getting before making their final decision.
Summary
Budget woodworking tools are the ideal equipment for any woodworker looking to complete quality projects without breaking the bank. Power saws, sanders, and drills are some of the most essential tools used in any wood shop. There are several affordable power tool brands that do an excellent job providing quality tools at more reasonable prices. When it comes to hand tools, it is important to remember that higher prices do not always mean better quality; there are many options from midrange producers that perform extremely well. Additionally, there are a variety of ways to get discount woodworking supplies such as buying secondhand or refurbished items, taking advantage of liquidation sales, as well as searching for clearances and sales at retailers like Home Depot and Lowes. With a few smart choices and research, it is possible to build a comprehensive set of high-quality budget woodworking tools.
When choosing budget power tools for their workshop, purchasers should consider certain factors such as reputation and warranty length. Many reputable manufacturers make low-cost versions of their products while still offering the same motor efficiency and components as more expensive models. One example is Ridgid's line-up of cordless drills which offer very quick response time and good performance but cost significantly less money than comparable brands on the market"without sacrificing stiffness or cutting power. Furthermore, most retailers provide standard warranties on their power tools which enables consumers to purchase discounted items without compromising quality standards or durability of their product.
Aside from budget power tools, experienced woodworkers may also opt for using manual hand too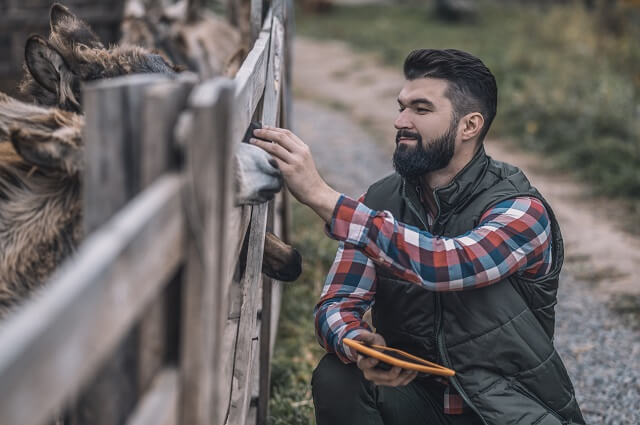 Hi everyone! I'm a woodworker and blogger, and this is my woodworking blog. In my blog, I share tips and tricks for woodworkers of all skill levels, as well as project ideas that you can try yourself.