Introduction to Carrolls Woodworking
Carrolls Woodworking is a family run business that specializes in custom made furniture and cabinetry making. Founded by Jack Carroll in 1983, the company has operated out of its Maryland-based location for over thirty years. The purpose of the business is to provide customers with high quality, beautifully crafted wooden pieces that will stand out from the rest. The vision of Carrolls Woodworking is to be recognized as a leader in fine furniture design, craftsmanship, and customer service. The mission statement of Carrolls Woodworking reads, "We believe in creating unique products that are built with outstanding attention to detail and quality, backed with unparalleled customer service". This goal fuels their determination to produce only one-of-a-kind furniture and cabinets that proudly display their level of skill and knowledge in woodworking.
Careful Craftsmanship
Carrolls Woodworking is a family-run business that takes pride in crafting top-of-the-line furniture and home decor out of wood. They guarantee the highest level of care and craftsmanship for each piece they create, without sacrificing durability and reliability. From the moment customers place their orders, Carrolls begins by carefully selecting hardwoods to give them just the right look and functionality. The pieces are then cut to precise dimensions on top-of-the-line machinery run by highly experienced operators, with strict attention to detail. Next, the pieces are assembled with precision application of adhesives, dowels, screws, etc., ensuring that each joint is perfectly tight and long lasting. Finally, each item is inspected for any defects or inconsistencies before it is sealed for production or delivery.
Safety protocols at Carrolls Woodworking come in several forms. They practice concentrated safety measures on all machinery and tools used throughout their processes in order to ensure everyone stays safe while creating high quality products. The entire facility follows rigid safety regulations including regular housekeeping maintenance checks and compliance with all fire protection laws. Furthermore, Carrolls Woodworking requires its Certified Production Technicians (CPT) to be trained in personal protective equipment protocols while questioning any potential risk factors related to power tool operations or dust exposure levels within their work environment. All staff members are issued protective gear such as respirators, face shields, gloves, welding aprons and even fire extinguishers upon request. By taking extensive safety steps at every stage of product development and construction Carrolls Woodworking can ensure that every single product will remain durable and reliable for years to come!
The Materials Matter
Carrolls Woodworking is renowned for its commitment to quality. Founder James Carroll established the company with a mission of providing every customer with exquisite, timeless pieces crafted from the most exquisite materials available. Carroll and his team are dedicated to finding, sourcing, and using only the finest materials in all of their projects. They often repeat the belief that "the materials matter" in order to emphasize the importance of choosing durable, beautiful supplies in the construction process.
From rare woods that have been sustainably sourced or responsibly harvested to modern synthetic alternatives, Carrolls Woodworking uses only the best-quality materials for their projects. The highest-grade wood such as Cherrywood, Tiger Wood, Walnut, Maple and Brazilian Rosewood are used by experienced craftsmen who understand how each material differs and works together when combined. Additionally, they also have recently begun exploring "green" alternative materials like bamboo, cork, reclaimed and recycled wood as well as non-toxics glues and finishes which are not only better for environment but stand out visually as well. Every step of their production process is closely managed and inspected for quality control purposes. All in all it's their utmost priority to employ top grade supplies so that customers can feel good about what they invest in knowing it will last them a lifetime!
A Team of Talented Workers
Painstaking dedication and meticulous craftsmanship are indeed few of the things that Carrolls Woodworking can be proud of. As one of the most respected woodworking companies across the country, Carrolls has established itself as a frontier in exemplary woodworking services. This is made possible through the commitment and expertise of their team of talented professionals.
At Carrolls Woodworking, each worker is an integral member of their company. They employ only experienced individuals who have a mastery and passion for their craft and whose levels of skill range from beginner to master craftsman. Each worker plays an essential role in creating only the highest quality products and pieces for clients that include residential customers, contractors, art galleries, design studios, as well as other commercial buyers.
From working with tools to carefully finishing pieces to installation services, their team takes great pride in every project they undertake. The undeniable delights that customers receive come not just from the quality workmanship but also from continuous care and openness given by the members of their team. In fact, many have referred to them as an extended family – from foremen who hold years worth of experience in carpentry to two-year apprenticeships being prepped up into becoming adept woodworkers themselves or complimentary customer service personnel adding that extra bit of oomph when interacting with clients — all work together harmoniously as one unit towards making Carrolls known for its superb services every single time.
Customers Love Carrolls Woodworking
Customers often come to Carrolls Woodworking expecting quality and craftsmanship – and they get it! But many soon find that the service and outcome greatly exceed their expectations. From cabinets to tables, chairs, shelving, beds, desks, and more – customers love how Carrolls Woodworking is able to bring their ideas to life.
One customer said she was so thrilled with her purchase – a study desk with drawers – because of the level of service given by the staff at Carrolls Woodworking. Not only was the desk followed exactly as they had discussed in their consultation but they also made sure it was securely mounted in place. She praised the craftsmen for their attentiveness and care throughout the entire process.
Other customers have had similarly successful outcomes from working with Carrolls Woodworking too. One family had ordered handmade wooden furniture for their garden including a newly designed pergola. They reported that Carrolls Woodworking went above and beyond what was expected of them; not only did they design and create a structure which matched exactly how they had envisioned it but also provided helpful advice along the way about materials and finishes that were best suited for each job.
From advice on material types to complete complex requests – customers who go to Carroll's Woodworking all leave with satisfaction burning bright because this wood working shop goes out of its way to ensure each product is exactly as specified while providing an unforgettable experience through personalized customer service. Whether its big or small – custom or quick build – there's nothing these skilled artisans can't do!
Supporting a Higher Purpose
Carrolls Woodworking has long been a business that not only provides unique and high-quality custom furniture but also finds ways to support local businesses, charities, and the environment. Through its commitment to charity foundation work, ethical sourcing of materials, and supporting other sustainable initiatives, Carrolls Woodworking truly stands as a leader in the fight for sustainability and social responsibility.
Every project completed by Carrolls Woodworking goes beyond simply producing beautiful handmade furniture pieces – it helps contribute to a higher purpose. As one of its core values since 2013, the company donates 5% of each completed item sold to various charitable causes. All contributions go towards working with national organizations such as the Red Cross or Habitat for Humanity with whom they have strong community ties. Furthermore, all proceeds from these sales directly benefit communities in need.
When it comes to ethics within their supply chain practices, Carrolls Woodworking is fully committed to ensuring wood provenance for all their pieces. By sourcing wood sourced sustainably through selective harvesting and planting schemes does not import endangered hardwood species like rosewood or ebony into its production process Rather, they have partnered themselves with suppliers who provide FSC certified forests management products which are in compliance with applicable laws covering conservation of forests and wildlife protection throughout their process. This demonstration of responsiveness and commitment takes responsibility seriously while practicing proactive measures by avoiding any "conflict timber" sales.
Not only do they manage a sustainable approach towards their procurement methods but they also practice what they preach across other operations within their business model too; 80% of their electricity consumption is powered by solar panels on the factory's flat roof! Utilizing renewable energy sources yields both environmental benefits as well as economical savings over time so you can be sure when consuming items from Carrolls Woodworking that your money is going towards furthering sustainability projects – climate change awareness included!
Above all else, Carroll's Woodworking stays devoted to 'Making a difference', let alone 'Making' something entirely new from existing resources. By dedicating itself to making meaningful contributions aside from just creating aesthetically pleasing furniture pieces – this thereby exemplifies a perfect example for any business nowadays striving for greater social corporate responsibility objectives via collaboration with national NGOs around the world to ensure global communities can lead better sustainable living conditions – then everyone wins!
Closing
Customers should look to Carrolls Woodworking for their woodworking needs because they provide a comprehensive solution. They offer quality materials, expert craftsmanship, and customer service that exceeds expectations. When customers invest in Carrolls Woodworking, they know that they are working with a company committed to excellence and providing satisfaction with each and every project. The team at Carrolls Woodworking take great pride in the quality of the work they produce and will go the extra mile to ensure customer satisfaction. By combining top-of-the-line materials, craftsmanship, and attention to detail, customers can rest assured that whatever project Carrolls Woodworking takes on is going to be done right from start to finish. From custom furniture engineering and cabinetry refinishing, to full home remodeling projects, Carrolls Woodworking has the experience and dedication you need for successful results every time you engage them for your woodworking needs.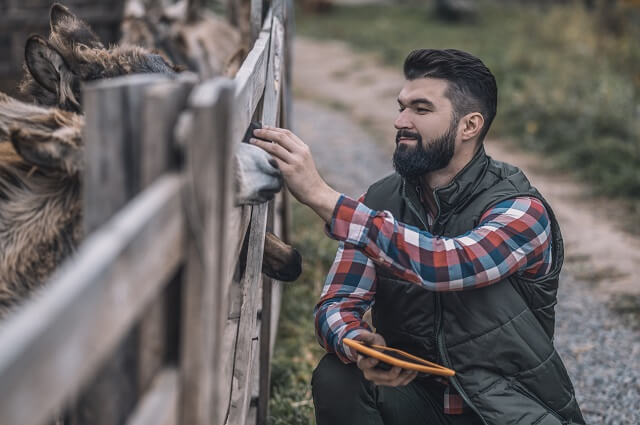 Hi everyone! I'm a woodworker and blogger, and this is my woodworking blog. In my blog, I share tips and tricks for woodworkers of all skill levels, as well as project ideas that you can try yourself.