Impactful Projects
Casework Woodworking has been involved in some awe-inspiring projects over the years. One of their most memorable was the design, construction and installation of a 20-foot antique bar for a popular casino and resort in Las Vegas. Every detail of this magnificent bar was crafted with exacting precision, down to the period-accurate brass fixtures. The finished piece was a master class in 19th century bar design.
Another one of Casework's remarkable projects also took place in Las Vegas, but this time for an iconic hotel. This assignment included Craftsman-style furnishings, including custom armoires, desks, and sideboards to match the hotel's existing decor and fixtures. This project highlighted Casework Woodworking's exquisite craftsmanship and exemplary attention to detail.
The company's talent is not limited to interior spaces; it showcased its skills in exterior architecture as well by working on several cottages located along Lake Simcoe near Toronto, Canada. Casework beautifully crafted geometric handrails that melded seamlessly into each cottage's many levels while providing unparalleled safety features for its guests.
Casework Woodworking also stepped up when a prominent church needed to reconstruct its steeple after being destroyed in a major earthquake. Working with local carpenters, the company collaborated to recreate an exact replica from sustainable wood sources out of respect for the environment and assembly guidelines set by local conservationists.
These are just a few examples of Casework Woodworking's remarkable work around the world; there are countless other projects that have led to an impressive portfolio for this woodworking firm. From small renovations on existing structures to full restorations and redesigns from scratch, Casework firmly believes that quality speaks volumes " which is why each piece from their workshop is made with pride and built with timelessness in mind.
Social Media Presence
Having an active social media presence is essential for any business, and Casework Woodworking is no exception. With the help of platforms like Instagram, Facebook, Twitter, and YouTube, Casework Woodworking can actively engage with their audience to promote their services and share their projects in real time.
On Instagram, Casework Woodworking posts high-quality images of their finished projects accompanied by detailed descriptions to let potential customers know what they're capable of creating. They also regularly run contests and giveaways to encourage more engagement with followers.
Their Facebook page allows them to keep fans updated on recent events and blog updates while providing a look into what goes on behind the scenes in the workshop.
Casework Woodworking also uses Twitter as an effective tool for customer service by responding quickly to inquiries and providing answers in a timely manner. They often use hashtags such as #customwoodworking or #woodcrafthandmade to draw attention and potential customers towards their work.
Finally, they use YouTube videos showcasing the process they go through while crafting furniture pieces and interviewing fellow woodworkers in order to highlight different perspectives from the people involved in this craftsmanship industry.
Team Support
Casework Woodworking is blessed to have a team of talented individuals who have come together to work on, complete, and perfect their projects. This core team consists of carpenters, designers, project managers and accountants who all collaborate together to ultimately deliver the client's desired results.
Casework Woodworking is also fortunate to rely on relationships with established partners whose skills are aligned with the mission of Casework. These external partners include suppliers, architects, engineers and subcontractors. All are invaluable in their contribution and support in ensuring that the services Casework Woodworking provides meets customer satisfaction through high-quality craftsmanship.
The collaboration between these teams and partners helps make Casework Woodworking successful in delivering both large and small scale projects alike. Every member brings a unique set of skills which helps make up the whole when combined. This is crucial when it comes down to executing woodworking projects as communication must be open amongst all parties at every level in order for tasks to go n smoothly with everyone heading towards the same direction and goals. With this relationship between teams and partnerships, Casework Woodworking can proudly guarantee customer satisfaction time after time.
Environmental Responsibility
Casework Woodworking is dedicated to operating with environmental responsibility in all aspects of their work. They focus on reducing their carbon footprint through energy efficiency, waste reduction, and sourcing products ethically.
The company places a focus on energy efficiency within their workshop. Whenever possible, they source sustainable materials such as certified Japanese hardwoods. By doing so, they are able to reduce the drain on the earth's resources while maintaining excellence in craftsmanship and quality of product. Casework Woodworking also reuses scraps and implements renewable energy sources when available.
Casework Woodworking goes beyond their energy efficiency practices by focusing on reducing waste in every aspect of production. All sawdust is recycled, complemented by an aggressive recycling program that yields results all throughout the workshop. Additionally, the company minimizes packaging around finished products whenever possible to reduce shipping costs and release fewer materials into landfills or bodies of water.
The team at Casework Woodworking must adhere to all laws regarding hazardous materials during manufacturing processes, applying responsible levels of harmful chemicals that meet health guidelines setforth by agencies such as OSHA before disposal begins upon completion of each project. These standards keep employees safe from exposure to contaminants in addition to producing a more healthful environment for customers who ultimately use these services and products in their homes or businesses
Philanthropic Endeavors
Casework Woodworking is a renowned furniture maker that made its commitment to philanthropy in 2009. Through the years, the company has become more and more involved with various charities and causes throughout their communities. From donating beds to homeless shelters, building custom furniture for cancer research organizations, supporting local schools for educational programs, volunteering at book donation drives, sponsoring art programs in underprivileged neighborhoods and much more.
Since then, Casework Woodworking has gone on to create hundreds of unique pieces of furniture each year. Every single dollar from each sale goes directly into philanthropic initiatives close to that particular woodworker's city or town. This cumulative effort makes a big impact on those who need support in their community " especially those experiencing deep levels of poverty or financial insecurity " as these donations can provide them with essential household items like beds and chairs, helping people live a better life by relieving them of at least some burden of overcoming poverty.
In addition to monetary donations, Casework Woodworking also coordinates with other companies to request materials so they can build furniture for underprivileged families or charitable events. In this way they are able to support organizations working around sustainability projects by not having unsustainable excess packaging from factory-made products delivered from third party providers " allowing them instead to use only what is needed for what's necessary. On top of that, Casework Woodworking has supported other volunteer efforts such as helping natural disaster victims rebuild homes by providing tools and resources for damage restoration work.
Through its continuous advocacy of giving back and making an impact in local communities the company serves, Casework Woodworking has been able to bring together craftsmanship with doing good deeds. By collaborating across different sectors"from rural areas dealing with limited resources all the way up to large nonprofit organizations"they are making a real difference at a grassroots level which will carry on well into the future.
Tips & Tricks
Tip #1: Select the Right Tool for the Job – Every job requires different tools, from a hand saw to a router to a jointer. Make sure you have the right tool for each job so that your project will come out exactly as you envision it.
Tip #2: Choose Quality Materials " When creating any kind of furniture or cabinetry project quality materials are essential. High-grade products will mean your finished product is sturdy and built to last long into the future.
Tip #3: Take Accurate Measurements " Having accurate measurements is critical when woodworking. Take extra time to double check all measurements before cutting or assembling anything and always measure multiple times when in doubt.
Tip #4: Sand Smoothly " Sanding helps achieve a smooth finish on any piece of furniture or cabinetry but make sure not to rush it. It's best to sand with the grain, starting with coarse grit and finishing off with an extra fine grit for a perfect finish.
Tip #5: Use Pre-Stain Conditioner – Before painting or staining it's important to use pre-stain conditioner because it helps ensure that any uneven areas in the wood absorb stain evenly resulting in a smooth, clean look overall.
Tip #6: Don't Rush Your Pieces – Taking your time is an especially important tip when doing any type of casework woodworking projects. This allows you to ensure everything is properly done since mistakes can be expensive and time consuming to fix later on down the line.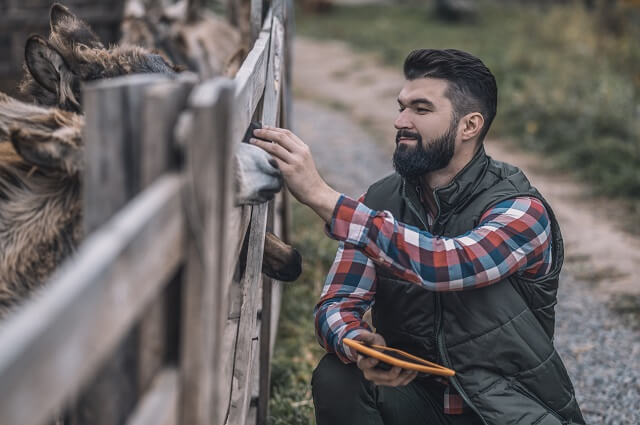 Hi everyone! I'm a woodworker and blogger, and this is my woodworking blog. In my blog, I share tips and tricks for woodworkers of all skill levels, as well as project ideas that you can try yourself.