Introduction
Festool is a world-renowned woodworking product manufacturer that produces high-end tools designed to deliver superior accuracy, quality, and efficiency. They offer an extensive range of products tailored to the needs of enthusiastic DIYers, professional woodworkers, and industrial customers. Festool's range of products focuses on power tools such as drills, jigsaws and orbital sanders; hand tools like fore planes and chisels; fastening systems for quick action on jobs; dust extraction systems for breathing safely; and various specialty items for unique applications.
Developed with precision engineering and durable materials, Festool has become one of the leading brands in the industry. Their products are recognized worldwide thanks to their quality manufacturing processes guaranteed by ISO 9000 certification. The company stands out for its commitment to customer satisfaction through the customer service team that provides help troubleshooting, detailed product information and support regarding replacement parts or repairs.
Using Festool's equipment can bring important benefits when it comes to woodworking projects such as time-saving thanks to superior power capabilities or prolonged tool life due to robust construction materials allowing users benefit from cost savings over time. Additionally, they provide innovative accessories which extend the possibilities opened while working with wood such as angular stops guides providing increased accuracy when cutting boards at different angles or self-clamping sleds used during operations requiring higher stability levels like parallel ripping operations that minimizes risk of error. Finally, the dust collection systems offered by Festool will provide a healthy work environment free of dust particles associated with potential health risks like wood allergies or asthma attacks.
Variety of Festool Woodworking Tools and Accessories
Festool is a German power tool company that specializes in high quality and reliable woodworking tools. Their products are designed to help professionals and hobbyists alike with precision results. The variety of Festool woodworking tools and accessories ranges from drills, saws, and routers to sanders and more. They offer some of the best cordless power tools available on the market, as well as high quality hand tools for tasks that require more precise control. Their comprehensive system approach towards their products allows users to easily transition between machines without having to stop or start over again with a different type of tool each time. With Festool's impressive selection of attachments and accessories for their cordless tools, users can customize their set up for whatever projects they are tackling. Additionally, Festool offers several dust extraction solutions to keep woodshops clean and safe. These include high-efficiency cyclone vacuum cleaners, HEPA filter vacuums, extraction hoods and nozzles, reverse impulse filters, noise dampers, connectors and service hose systems all designed to help capture dust particles before they get airborne into a user's breathing space or workshop surfaces. Festool also manufactures jigs for precise repeatability as well as sharpening systems so that even an advanced amateur can take care of their own equipment maintenance needs with ease. With its reliable performance under tough conditions and ergonomic design features such as rubberized handles on certain machines providing superior grip during operation makes Festool an ideal choice for anyone looking for professional results without sacrificing mechanical integrity or user comfort on the job.
Tips for Choosing the Right Festool Tool for the Job
Festool is renowned for their leading-edge technology, superior engineering, and innovative design. By utilizing shorter but powerful motors and intelligently designed ergonomic handles, Festool has become a leader in the woodworking industry. But with so many different tools and accessories available, it can be difficult to know which tool is best for the job. Here are some tips on selecting the right Festool tool for your next woodworking project:
1. Read Product Reviews: Before you purchase any Festool tool, take the time to read product reviews from other users who have tried out various models and learned how they perform. This will help ensure that you choose the right Festool tool that works best for your needs.
2. Consider Power Requirements: Some projects require a more powerful machine than others. Therefore you should carefully consider how much power you need depending on what type of project you want to complete. This will help narrow down your options so that you can select the most suitable Festool tool for your task at hand.
3. Evaluate Your Workspace: For those working in tight or limited areas, look for tools with smaller sizes as these will be easier to store and transport from one location to another. Conversely, if your woodworking workspace is relatively expansive, look for larger tools with higher power requirements to get the job done quickly.
4. Select Accessories That Match Your Project Needs: Adding extra sanding pads or motor brushes might make a difference depending on the size and complexity of your project; make sure to check what comes included with each model when deciding on which Festool tool is best suited for the job at hand.
5 Compare Tool Prices With Quality Brands: Having multiple brands of tools available in stores can help ensure you find the right quality at a price point that won't break the bank when compared to other well known brands in this space such as DeWalt or Makita
Benefits of Using Festool Woodworking Tools
Festool woodworking tools are among the top-rated in the industry, with good reason. Whether you're a professional or just starting out as a woodworker, their superior craftsmanship and clever designs have something to offer everyone. Here are some of the advantages of using Festool products for your next project:
1. Precision and Quality: Festool focuses on precision engineering, so you can be sure that their tools will perform accurately with consistent results. Their unique design elements like Smartfix quick-change systems, ergonomic handles and handy edge guides ensure each cut is precise and smooth.
2. Durability: All Festool products are built to last with high quality materials like fine European hardwood or robust aluminum alloy components. Plus, they come with a long Warranty period which gives further assurance of their quality.
3. Variety: The brand offers a huge range of different tools designed specifically for woodworking tasks, such as saws, drills, grinders and bits plus plenty more accessories that make any job easier.
4. Safety: Safety is essential when it comes to woodworking activities and there are features integrated into Festool tools that take this into account including vibration control technology which reduces fatigue from extended tool use and dust extraction systems that protect users from harmful dust particles regularly created during certain projects (such as drilling).
5. Affordability: Despite all its premium qualities, Festool does not compromise on affordability making it highly accessible for any type of budget " from beginners to professional contractors alike.
Techniques for Woodworking with Festool Tools
Festool woodworking tools are considered to be some of the best of its kind and it's not hard to see why. With high-end construction, user-friendly design and available accessories, Festool makes it easy to get the job done. The Festool range of woodworking tools includes a selection of saws, routers, jigsaws, sanders, drill presses and more. Whether you're undertaking a DIY project or a professional task, Festool has something for everyone looking for quality results.
When using any type of power tool properly there are some essential techniques that you need to learn in order to achieve the best result. Here are some considerations when using your Festool tools in woodworking applications:
• For maximum safety always follow the manufacturers recommended procedures and wear appropriate PPE including gloves, long pants and safety glasses
• Use a dust extraction system while working with your Festool tools " this will help keep your work area clean and reduce airborne dust particles which can pose a health risk
• Support large pieces of material such as plywood or MDF before cutting them with any Festool saws " this lessens the risk of kickback
• Be sure to check for obstructions such as nails before starting to make plunge cuts or routing freehand with handheld routers like the OF 1400 EQ Imperial Router
• When engraving wood use templates or stencils so that you can precisely follow lines without any chance of deviation
• When using circular saws remember that they require precise skill and practice as they spin very quickly " even small mistakes can have serious consequences
• Carefully chamfer edges before polishing with an edge sander like RO 150 FEQ-Plus Sander " this will ensure a smooth finish
Following these tips will ensure optimal performance from your Festool power tools. Also be sure to periodically inspect your equipment for signs of wear or damage such as frayed cords or loose screws and always work within your abilities. With proper care and attention you should be able to enjoy many years' worth of successful hobbyist or professional woodworking with your trusty Festool!
Best Practices for Ensuring Safety with Festool Woodworking
Festool Woodworking can be a great and satisfying hobby, but it is important to remember to stay safe during the process. Here are some best practices for ensuring safety when using Festool tools:
1. Read the manual: It's important to read the entire user manual before beginning your woodworking project with Festool tools. The manual will contain important safety information that should not be ignored, such as proper use of the tool and any precautions or limitations related to its use.
2. Wear protective gear: Safety glasses and gloves should always be worn when using Festool tools due to splinters, chips, and flying debris caused by cutting and sanding. A dust mask is also recommended in order to protect yourself from inhaling wood dust.
3. Make sure blades are sharp: Always make sure the blades of your Festool tools are sharp before use as dull blades create more resistance, creating more stress on you and your machine which can lead to injury or damage.
4. Take regular breaks: Woodworking requires a lot of concentration which can lead to fatigue. Be sure to take regular breaks away from machines when doing projects like routing or sawing in order to prevent accidents and ensure accuracy in your workpiece.
5. Secure your material: Securely clamp all materials being worked on prior to using Festool woodworking machines to avoid slipping or shifting of pieces while in use, which could cause severe injury if an accident happens.
6. Unplug power cords after each use: Once finished working with your Festool tool for the day, unplug the power cord from both the wall outlet and the tool itself in order to insure added safety from electric shock and other hazards that result from contact with electricity loaded surfaces.
Typical Pitfalls to Avoid when Using Festool Woodworking Tools
When using Festool woodworking tools, there are a few common pitfalls to be aware of. For starters, it's important to read the instructions included with the tool before attempting to use it. By familiarizing yourself with the proper way to use each tool, you can guard against accidents or faulty operation. Also, make sure that your workspace is clear and organized; having everything in its place allows for uninterrupted workflows and safer working conditions overall. Additionally, make sure to properly maintain all tools, especially cordless ones. This includes regularly inspecting for damage and checking batteries for power levels and wear " replace them when necessary. Finally, don't try to operate anything over its rated capacity; this puts additional strain on components which can be dangerous and will lead to early failure of the parts involved. Remember patience makes perfect! Regularly practicing safety protocols while using Festool woodworking tools will ensure your projects look perfect every time!
Final Thoughts
When working with Festool tools and products, it is important to take advantage of all the features available to maximize benefits. There are several key factors that can help you make the most of your Festool woodworking experience:
1. Learn how to properly use each tool according its instructions. This will prevent damage or wear on any part as well as increase speed and accuracy in every project.
2. Always keep the work area extremely tidy – dust-free and clutter-free – for safety reasons, but also so you can be more productive when working away from dust-rich areas.
3. Invest in high quality accessories for your Festool tools, like guides, holders and jigs that support projects at an angle or surfaces with unusual shapes or edges. These extras can save a lot of time and effort over building something laboriously by hand.
4. Attend Festool sponsored events such as seminars, workshops or even local trade shows specifically designed to promote the brand's product line, reinforce techniques and train users at all levels of expertise from beginner to expert level craftsmen.
5. Take an active role in online woodworking forums dedicated to your chosen brand with topics about tips & tricks; this is also a great way for beginners to gain knowledge from experienced professionals as well as peers who are also just starting out with their collection of tools and supplies from Festool Woodworking.
6. Keep up with research on innovations powered by the brand itself such as new styles of saws and routers released periodically; these additions may increase productivity while allowing one to make much more precise cuts than before by using advanced technology engineered into them by the manufacturer itself.
7 Finally, keep safety in mind first & foremost no matter what type of task is being performed; always wear necessary eye protection while operating machinery as well as gloves which will protect skin/hands when handling saw blades or sanding surfaces.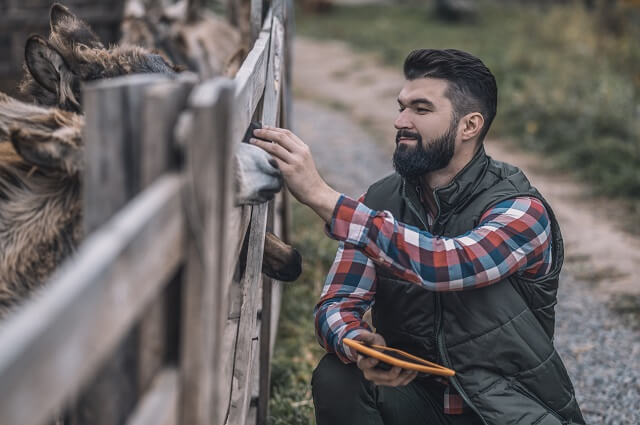 Hi everyone! I'm a woodworker and blogger, and this is my woodworking blog. In my blog, I share tips and tricks for woodworkers of all skill levels, as well as project ideas that you can try yourself.