Introduction
A folding learning tower woodworking plan is a great tool for all levels of DIYers, from beginners to experienced carpenters. It is the perfect project to build a safe and sturdy standing platform for children in order to reach counter-tops, tables, and play areas. With a folding learning tower you can provide your little ones with secure access to important areas in your home while at the same time building an attractive addition as well!
To get started with your project there are some key things to keep in mind when planning out a DIY folding learning tower. First, it is important to consider the size and height of the tower that best suits your needs. This will determine whether or not it fits comfortably into its intended space and how much room is needed for maneuverability. Secondly, make sure to purchase materials and tools that are safe for both adults and children by researching beforehand exactly what you need. Furthermore, consider any safety features such as gates or guardrails that should be added to fully protect those using it. Finally, carefully measure each part before constructing so everything fits together flawlessly when finished.
Once you have evaluated these criteria it's time for the fun part: construction! While building a folding learning tower may seem intimidating at first there are plenty of helpful guides and plans available online that provide detailed instructions step by step. As long as you adhere to these instructions then this project should turn out just right!
What Materials and Tools Are Needed for This Project?
To successfully build a folding learning tower using the woodworking plans provided, you will need the following materials and tools: 1 quarter-inch hardwood plywood sheet (project grade or higher), 5 pieces of one-by-four inch boards, 1 piece of one-by-six inch board, sheet of decorative contact paper, drill and bits (counterbore bit and screwdriver bit), sawing supplies, clamps, sandpaper (grade 80 to 120), and screws. You'll also need paint or stain that is suitable for both interior and exterior use if you plan to finish your project with colors other than natural wood. You may want to consider having a protective coating applied as well in order to seal the surface. Additionally, some carpenters include simple hinges for mounting the stairs when drafted into their designs. If so, you will additionally require two knobs or handles for hand placement when raising or lowering the unit.
How to Find the Best Plans For Your Skill Level
When choosing folding learning tower woodworking plans, it is important to consider your skill level. Different types of plans will require different levels of ability. If you are a beginner woodworker, or if you only have rudimentary skills, then start with a plan that's specifically designed for beginners and has simple instructions. For someone with more intermediate woodworking skills, choose a plan that involves more challenging techniques. Advanced woodworkers may want to look into plans that involve complex joinery and methods, such as dovetailing. It is also important to read the reviews of each plan and determine which one would give you the best results based on your skill level. Once you find a plan that suits your capabilities, ask yourself if the project interests you meaningfully and if it provides what you need in terms of aesthetics, cost-effectiveness, and longevity. Once those questions are answered, download the plans and dive right into creating your beautiful DIY folding learning tower!
Step-by-Step Instructions for Building Your Folding Learning Tower
Step 1: Obtain all of the materials you'll need. First, research and purchase all items you need to build your folding learning tower. This includes securing wood, screws, hinges, handles, and any other necessary items. Ensure that they are compatible with one another and that the wood is strong enough to support the weight of a child using the tower.
Step 2: Assemble your materials. Gather all of the items needed for construction and lay them out in an organized manner for easy access during the building process. Be sure all tools are in working order before starting; safety glasses should also be worn when working with power tools.
Step 3: Draw your plans on paper or an online program like SketchUp or AutoCAD to design what will become your finished product. Make sure lines are straight when marking out dimensions on your material lengths and/or widths"this will help later when constructing easily fitting joints.
Step 4: Cut the pieces according to your plans using a saw or a router table. Once cut and sanded down, it's time to assemble each component using prefabricated hinges, handles, and other hardware pieces as indicated in your plan details.
Step 5: Pre-drill each connected joint following manufacturer instructions if performing screw assembly techniques and then insert screws into place accordingly after carefully ensuring they won't protrude through timber faces upon tightening.
Step 6: Any final polishing or painting should be done once complete assembly is achieved. If desired, apply a finish such as oil or wax to protect it from weathering effects before placement at its desired location (e.g., backyard patio).
Tips for Making Sure the Tower is Durable and Long-Lasting
When building a Folding Learning Tower, it is important to make sure that the finished product is strong and durable. There are several techniques that can be used to ensure that the tower will last for years.
First, choose quality materials for the components of the tower such as hardwood for the sides and birch plywood for the base. Use screws instead of nails when assembling since these will increase stability and prevent any wobbling over time. It is also a good idea to build the woodworking plans according to manufacturer's instructions, as this helps guarantee that everything locks together securely. Furthermore, it's recommended to use high-grade, waterproof glue in order to truly seal all of joints. Another clever trick is to sand down any rough edges once all parts have been assembled; this adds greater protection from wear and tear over time. Adding protective finish touches such as varnish or paint also works wonders in safeguarding against damage caused by moisture or frequent use. Finally, check tightness of all screws before each use to ensure optimal stability for your precious one!
How to Customize and Decorate the Learning Tower to Make it Unique
There are many ways to customize and decorate the learning tower to make it unique. If you have some basic woodworking skills, it's easy to give your folding learning tower a custom look. Stains and paints can be used to change the color of the learning tower, giving it a new pop of color. You can also add decorative trim or hardware for aesthetic appeal. Or, try combining multiple colors and finishes for an eclectic look.
For added texture, you could consider applying wallpaper or decoupage paper to one side or all of the surfaces of the learning tower. Faux materials such as stone, brick and woodgrain can easily be applied with adhesive wallpapers or putty-type coatings found in most hardware stores.
If you want something really unique and interesting, why not paint the folding learning tower in an art style? Chalkboard paint is great for painting murals on walls, including furniture pieces like learning towers. Remember that safety is paramount when working with children; ensure covers are placed over outlets before art clips are arranged on furniture surfaces!
Pros and Cons of Using a Folding Learning Tower vs. Other Options
Pros:
-A folding learning tower is a great space saving option as it can be stored away in between uses.
-It allows toddlers to get up to countertop and table height so they can participate in tasks around the house, such as helping in the kitchen or doing arts and crafts.
-It's portable so you're able to take it outside for use, or on trips.
Cons:
-In some cases, its width may be problematic if there are narrow spaces inside the home that need to be used.
-If not properly installed, could create a dangerous situation for the toddler. It is important to follow the instructions included with the design plans carefully when assembling your own learning tower.
-The amount of weight a folding learning tower can bear may be significantly lower than other options like stationary Learning Towers, making them unsuitable for older toddlers and children.
Conclusion
Folding Learning Tower woodworking plans are a great way to build a safe, sturdy learning tower for your child at home. These plans provide detailed instructions on how to construct the frame and stair steps of the tower, as well as any necessary safety features, like railings and hinged doors. The materials required for these projects can be purchased for relatively low prices from most hardware stores. Furthermore, following the directions in these plans will ensure that your child has an enjoyable time playing in their new learning tower, while also giving you peace of mind knowing that they are safe. All in all, Folding Learning Tower woodworking plans are worth your time and effort if you want to build a functional and stylish learning environment for your little one.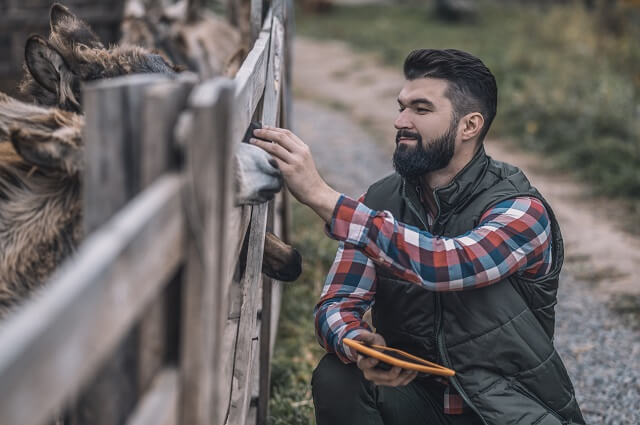 Hi everyone! I'm a woodworker and blogger, and this is my woodworking blog. In my blog, I share tips and tricks for woodworkers of all skill levels, as well as project ideas that you can try yourself.