Introduction
Christmas is the best time of year for woodworking, and we're here to help you craft the perfect holiday project. With a range of free Christmas woodworking plans available online, you can easily get started on making something special. In this blog post, we take a closer look at these free plans and the projects they inspire. We provide a brief overview of each plan with step-by-step instructions and helpful tips for completing your build. Additionally, we offer helpful advice for working with different types of wood and tools so that your experience is successful and enjoyable. You'll also find helpful hints for painting and decorating your work to give it an extra festive touch. From simple decorations like snowflakes to more complex items such as nativity sets, we have it all! So if you're looking for fun and creative ideas this holiday season, look no further than our selection of free Christmas woodworking plans.
What's Needed
When attempting to complete a Christmas woodworking project, it is important to make sure you have all of the proper materials and tools needed for the job. For most projects, you will need some basic tools such as saws (hand saw, miter saw, circular saw), power drill/bit set, sander and other hardware items such as screwdrivers, nuts and bolts. You will also need various sizes of lumber boards of differing types of wood for the project. Depending on the project plans and requirements, you may also need certain speciality tools such as biscuit joiners and clamps; among others. Additionally, you will likely require additional products to complete the project such as paint, stain, sealer or varnish; sandpaper; and fasteners like nails and screws. A detailed list of materials can generally be found in each individual woodworking plan instructions booklet. Keep in mind that while all these items may be necessary when starting any woodworking project, specific needs can vary across different plans and individuals' preferences, so it's best to read all instructions before starting work and gather together all needed materials ahead of time.
Finding Plans
When looking for free Christmas woodworking plans, there is a wealth of options available both online and offline. It is important to do a bit of research and take some time shopping around for the perfect plans that meet all your needs.
Online resources are a great place to begin when searching for plans. Popular websites such as Wood Magazines, Rockler, Ana White, Woodworkers Workshop and more can provide a range of project ideas and suggested materials list with relevant links to purchase the items needed. To find specific holiday themed projects one can typically use the search function within the site or specify holiday-themed keywords such as "Christmas" or "holiday decorations" in their search query.
It is also possible to find detailed project plans in print in magazines such as Popular Woodworking and American Woodworker. Many public libraries offer digital access to these magazines which may be browseable through their website or through an App on a smart device like an iPad or phone. Publications like these offer specialized step-by-step advice from expert woodworkers who have completed similar projects before you, saving you time and effort because you know that everything has been tested by professionals before you attempt it yourself.
In addition to standard plans found online or off, it is also possible to customize plans for personal preference or materials on hand by simply making adjustments such as adjusting measurements to reflect what has been purchased already or incorporating different colors or textures into decoration projects. For example, one could easily make changes in dimension from instructions provided by taking into account their preferred material sizes before starting any cutting process, thus avoiding wastage of materials during construction. Additionally, if instructions aren't clear enough additional research could be conducted online through forums related to wood working topics where experienced veteran builders will be able to answer questions quickly accurately at no cost other than time invested doing research.
Examining the Plans
When examining Christmas woodworking plans, it is important to pay attention to the level of detail in each plan and evaluate how well it fits your skills. The best way to review a plan is to read through the entire document, looking closely at all diagrams, drawings, photos and descriptions. If there are any questions as you go along, these should be pointed out as they can help in providing a better understanding of the project.
It is also important to check that all necessary details are included in the plan. Make sure measurements, materials needed, suggested tools, cutting lists and other relevant information are clearly detailed. Ensure that the overall design functions correctly, with structural elements such as joints neatly jointed and fit for purpose. Additionally, paying close attention to safety guidelines like those developed by local organizations or national standards can help make sure projects remain safe from start to finish.
Overall, reviewing plans prior to starting any project can ensure that one's final product meets expectations. Taking an extra few minutes beforehand will prevent time loss or mistakes during implementation which could lead to a substandard output or safety violations down the line.
Assessment of Projects
When looking for free Christmas woodworking plans, it's important to assess the complexity of each project. Common Christmas woodworking projects vary in difficulty, ranging from easy beginner projects like making rustic wooden ornaments to more complicated pieces like building a sleigh or creating furniture.
Start by examining the materials and tools you will need to complete each project. Consider if you have all of the necessary supplies and if not, how hard they may be to acquire. Also note how detailed the instructions are and whether they include pictures or diagrams that can guide you through each step of the way. If a plan is particularly difficult, it may be helpful to find tutorials online that walk you through the project step-by-step.
Another important factor is the time involved for each project. Before you embark on any woodworking journey, make sure you set aside enough hours or days to complete it. A few simple decorations might only require an afternoon, while lengthy furniture plans could take weeks and multiple trips to the hardware store!
Finally, consider whether or not you have enough skill with tools for this particular project. If there are certain skills involved like mitering corners or working with delicate joinery, it's best to work your way up with easier projects first in order to gain confidence in your abilities before tackling tougher builds.
Assembling the Project
Once you have all the necessary tools and materials, it is time to assemble the project. Start by reviewing all of the instructions carefully and then begin putting pieces together. If possible, use wood glue to bond the pieces – it can make everything more secure. Line up each piece according to which side goes where so that it makes sense when you are ready to assemble them all. Make sure that any hardware needed is pre-drilled and attached properly before securing with a screw or nail.
During assembly, take your time and make sure your measurements are accurate. Measure out each piece at least twice before cutting or nailing them down to ensure you get an exact fit; otherwise, the final project may look crooked or uneven. Get help if needed; two sets of hands will help keep the project in line for proper assembly. Finally, remember that mistakes can be corrected – just keep sanding until the end result looks as desired!
Finishing Touches
When it comes to adding finishing touches, there are a few options. One idea is to paint the project in festive colors or use stain and wax to bring out the natural beauty of the wood. You could also add decorative elements such as etched glass, stencil designs, painted words or symbols, or ornate hardware. For a personalized touch, you could add a nameplate or plaque with the recipient's name on it. If you're feeling up for it, you can even try some simple wood burning techniques for a sophisticated and unique look! Another great way to personalize your piece is by using different types of woods: pine for lightness, cedar for its natural fragrance, walnut for its dark contrasts, cherry for its pleasing colors. Finally, make sure to sand down any loose burrs or splinters that may have popped up during construction and apply plenty of sealant/stain/varnish/wax (depending what type of finish you want) to protect your creation.
Conclusion
Free Christmas woodworking plans are an ideal way to get into the festive spirit, skillfully create beautiful holiday decorations and bring joy to your home. With a range of plans available online, from easy beginner level designs to more advanced expert projects, there is something for everyone, regardless of experience. The free resources provide detailed instructions and step-by-step guidance that you can use to make seasonal items such as advent calendars, snowmen, ornaments and centerpieces. The unique craftsmanship and sentimental value that homemade decorations bring, makes them an ideal gift for family members or friends. Furthermore, it is a great way to involve the whole family and teach younger loved ones some basic carpentry skills! By taking advantage of the free Christmas woodworking plans made available by many websites and tutorials on social media sites " the festive season can be filled with fun activities while producing lasting memories that will last long after the holidays are over.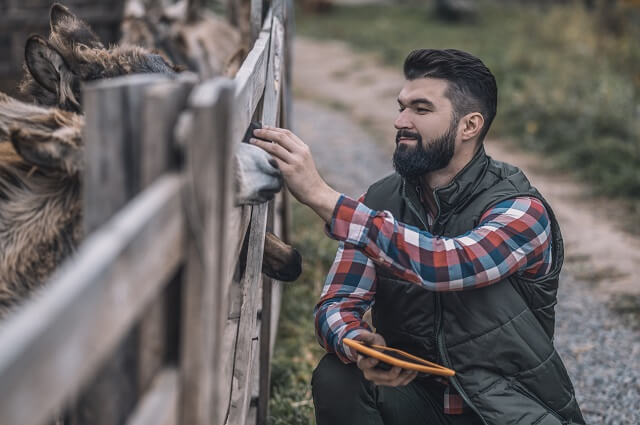 Hi everyone! I'm a woodworker and blogger, and this is my woodworking blog. In my blog, I share tips and tricks for woodworkers of all skill levels, as well as project ideas that you can try yourself.