Introduction
Woodworking is more than simply a hobby; it's an enjoyable and rewarding experience. With the right tools and materials, anyone can transform a piece of wood into something amazing. From furniture to home decorations to sculptures, woodworking opens up countless possibilities for creative expression. Not only that, but as you experiment with various techniques and learn from your mistakes, you become an accomplished woodworker in no time. With the right gifts, your gift recipient will be enthralled with the delightful results. Here are some great gift ideas that any woodworker will love.
1. Woodworking Books: One of the best ways to get started in woodworking is by reading books about this craft. From beginner guides to more advanced projects, there's a wide range of books available for all skill levels. Give your gift recipient access to inspirational ideas and step-by-step instructions that make creating beautiful wooden objects easy and fun.
2. Woodworking Tools: A set of quality saws and chisels is essential for any good woodworker's toolbox! Whether they need new instruments or just upgraded versions of their current ones, there's something out there for everyone's needs and budget. Look for tools made of high-grade materials that make cutting through difficult material easier, such as band saw blades or sharpened chisel blades.
3. Computer Aided Design (CAD) Software: For experienced woodworkers looking to take their craftsmanship to the next level, CAD software can provide them with valuable assistance when designing intricate pieces of furniture or objects with special functions or sizes in mind. This type of software is fairly inexpensive but also gives them access to professional-level designs they wouldn't be able to create without it!
4. Wood Finishing Products: After a project has been crafted and put together, it needs proper finishing touches such as stain or protective varnish coats in order to give it an extra polished look and feel that lasts longer over time! Choose from various water-based options or oil-based ones depending on the desired aesthetic results and give them everything they need for a successful finish job every single time!
5. Safety Gear: The last thing any avid DIYer wants is an accident when working on projects"this applies especially when considering the potential hazards associated with handling power tools like saws! Make sure your gift recipient stays safe by providing them with masks, safety glasses and heavy-duty gloves so they can work safely even in tight spaces or awkward angles when necessary
Essential Tools of the Trade
Gifts for someone who loves woodworking could include the essential tools needed to successfully pursue the craft. This might include hand saws and chisels, a block plane, jig saws, a hammer, a screwdriver set, measuring tape, sandpaper of various grits and sizes, clamps in different shapes and sizes, awls and punches, an appropriately sized drill bit set compatible with common woods as well as thicker materials like steel, etc. To further ensure their plans come to fruition in the way they envision it, consider gifting a book on woodworking techniques that covers joints such as mortise-and-tenon or dovetailing; safety tips for tool use; various types of wood edges; how to finish wood for best results; advice on wood accenting – these are just some examples of topics that can be included. A great gift for this person's projects can also be a Complete Guide to the Necessary Tools for Woodworking. It could discuss the history of tools used in this area and which ones are still used today. It could discuss the basics of each tool and its purpose along with detailed images of each type. Additionally there could be step-by-step instructions on how to use each one with clear illustrations of proper usage throughout. As a bonus one could include links to websites with demonstrations on specific tool related tasks available online offering more assistance by visual aid than written words alone.
Popular Woodworking Gifts
Gifts for someone who likes woodworking will depend on the level of his or her skill. If they are just starting out, consider a tool set such as chisels, clamps, and saws so they can practice creating simple objects like shelving and furniture pieces. For an experienced woodworker, things like routers and planers may be more relevant. More refined tools like drill bits, plane blades, and sharpening stones can also make great gifts as these pieces help sharpen skills to produce perfect results with high precision.
In addition to tools, shop-related accessories such as jigsaws and safety gear would also be appreciated by avid woodworkers. A variety of finishing products such as oils stains and varnishes should also be considered to keep the project looking its very best in the end result. For those who also have electric tools in their arsenal, dust collectors or an array of specialty sanding pads can provide them with all the necessary elements when it comes to executing projects in their workshop with accuracy and precision. Finally, a good workbench is necessary for any accomplished woodworker – look for something that is heavy duty enough to hold weight while still being portable enough to move around if needed
Great Ideas for Beginner Woodworkers
Tools: A woodworking beginner should invest in quality tools especially a hand saw, hammer, screwdrivers, chisels, tape measure and clamps. You may also consider buying power tools such as a circular saw, miter saw or band saw if your budget allows it. As your woodworking skills increase you may need better quality tools over time but there are some great starter sets to get you started.
Projects: When starting out with woodworking a great starter project is something like a basic storage box or bookshelf. Projects like these of medium complexity require a few different tools and woods giving an excellent exposure to many aspects of the craft. For more ambitious projects try building cabinets, tables or chairs. These projects require more advanced skills and high-quality materials but they can be incredibly satisfying when complete.
Other Gift Ideas: To supplement their tools, consider gifting them magazine subscriptions related to woodworking and carpentry topics like "Woodcraft" or "Popular Woodworking" as well as books focusing on classic furniture designs such as Shaker style or Arts and Crafts movement furniture. Also helpful are DVD's that teach woodworking basics and provide detailed instructions for complex woodworking projects. Finally, don't forget protective equipment – dust masks and gloves should always be used when sanding or working with varnishes for both safety reasons and productivity reasons!
Gift Ideas for Experienced Woodworkers
For someone who already has an extensive woodworking workshop and skills, the perfect gift could be something to help them improve their craft. Firstly, you could look at getting some specialty power tools and gadgets like scroll saws, jointers and polishers that they may not have access to otherwise. Additionally, it may be worth considering upgrading their current tools with better quality blades or accessories. You could also buy them some unique or hard-to-find pieces of lumber as a special gift, such as figured hardwood. Finally, give them a treat by buying them tickets to see their favorite master woodworker or entering them into prestigious competitions.
Other Considerations for Gift Shopping
Safety is a top priority when gift shopping for someone who likes woodworking. Look for gifts that include safety equipment like goggles, gloves, and ear plugs. A good first-aid kit is also a great idea, especially if they do not already have one. Storage is another important factor to consider when gifting someone who likes woodworking. Gift items such as tool boxes, storage bins, and tool stands can keep their tools neatly organized and easy to find while they work on projects. The last item you may want to consider getting your woodworker friend or family member are specialty blades such as dado blades and planer knives used in their more specific projects. These types of blades come in different shapes and sizes, so it would be wise to research which ones would pertain to the type of tool he or she may use most often.
Finishing Touches
For the woodworker who loves to customize their projects, gifting them finishing touches like paint markers, woodburning kits, or a router bit set will show them that you appreciate their attention to detail. Paint markers can brighten up any project making it look more robust and vibrant. Woodburning kits can help create beautiful carvings on the surface of the wood, while router bits are essential for creating intricate designs with patterns and shapes. All of these thoughtful gifts are sure to delight a dedicated woodworker. Gifting tools like chisels, clamps, screwdrivers, saw blades, hand planes or sanders as well as safety gear like safety glasses and dust masks are also great for showing your appreciation for both the art and craft of woodworking. Help your friend stay organized by presenting them with something like a toolbox or rolling chest for storing their supplies in one convenient spot. Every time they open it up you'll be giving them something that was created out of love.
Conclusion
Woodworking is one of the oldest crafts and forms of artistry. It requires skill, dedication, and hard work. For those who have the passion for this timeless craft, special gifts are the perfect way to celebrate their skill and dedication to creating something beautiful. Whether it is a tool they have been wanting or something more thoughtful like a custom-made wooden picture frame or a hand-carved bonsai tree, there are many different kinds of gifts that will show them how much you appreciate their hard work. If you're feeling generous, you could even opt for a workshop membership or classes that will enable them to continue learning about and furthering their woodworking craft. Whatever gift you choose, the recipient will be sure to appreciate your thoughtful gesture. Celebrate a woodworker's talent and skills with a special gift!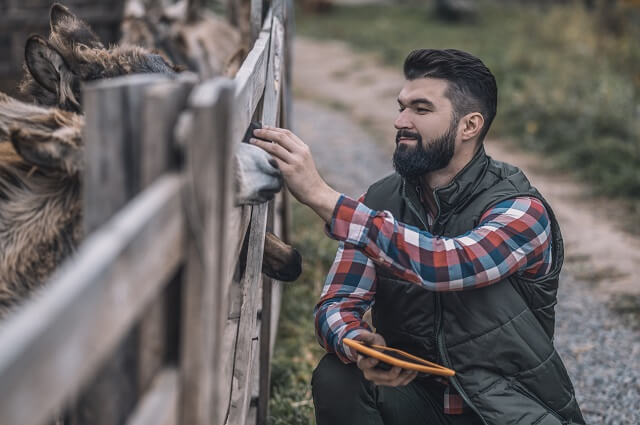 Hi everyone! I'm a woodworker and blogger, and this is my woodworking blog. In my blog, I share tips and tricks for woodworkers of all skill levels, as well as project ideas that you can try yourself.