Invest in the Quality Artistry
Hennig Woodworking has a passion for bringing the highest quality, one-of-a-kind artistry to the world of woodworking. With decades of experience crafting custom designs, each piece more exquisite than the last, it's easy to see why customers should invest in Hennig Woodworking.
At Hennig Woodworking, every piece is designed with utmost attention to detail and crafted with meticulous precision. Quality, durability and integrity are integral to their mission. Their seasoned professionals employ Old World craftsmanship and modern technology to create timelessly exquisite furniture sets for any environment – from country retreats to city offices.
Moreover, customers who invest in Hennig Woodworking know that they'll be getting truly unique pieces from a company that cares about its work – every design is made individually for its customer with luxurious woods such as cherry, oak and walnut. If desired, highly skilled artisans can also incorporate elegant marquetry or hand turned detailing into the designs, adding an extra personal touch.
Regardless of which custom design you choose from Hennig Woodworking, you'll be investing in quality materials produced by experienced craftsmen whose passion puts heart into every product they make. And each finished product is guaranteed to provide lasting warmth and beauty that will surely stand out among all the rest – turning something ordinary into something extraordinary!
Quality Delivered
At Hennig Woodworking, quality is delivered every step of the way. The talented team of craftsmen begin by sourcing the highest quality materials. From sustainably harvested hardwoods to top-grade metals and luxurious fabrics, only premium components are used in creating their products. Attention to detail is a key element of their process, ensuring that each item meets their strict standards before it is passed on for the next phase of construction.
The expertly crafted pieces are built with unwavering precision and accuracy. Their skillful artisans use cutting-edge technology to craft furniture and fixtures out of intricate designs and complex patterns. Everything is put together with extraordinary attention to detail so that the end result looks like a work of art instead of just a piece of furniture. The finished product is then inspected for any flaws or imperfections prior to delivery, guaranteeing a durable and beautiful piece that stands up well to daily use.
At Hennig Woodworking, customer satisfaction isn't just an added bonus – it's part of their mission statement. This means they take great pride in providing unparalleled customer service throughout the entire process, right down to taking extra care when installing each piece in its designated area within its new home or office setting. It doesn't end there either — they often provide follow-up maintenance or tune-ups down the road if anything needs additional care or attention over time.
From sourcing high end materials, constructing beautiful artisanal pieces with precision while paying close attention to detail, replenishing materials as needed, delivering flawlessly crafted works of art in person if requested as well as offering maintenance visits — Hennig Woodworking ensures that quality is delivered every step along the way resulting in total satisfaction from customers each and every time!
Hennig Experts
Hennig Woodworking offers a unique opportunity to learn from experienced members of the team. Their Feature Interviews are an in-depth look at the perspectives of leading woodworkers from the Hennig team and provide insights into the craft. These interviews dive deep into each expert's background, their successes and failures, as well as their favorite projects. They also feature trade secrets, best practices for working with different materials, and how to maximize efficiency. Not only are these interviews an invaluable resource for learning from true woodworking experts, but they also provide a personal connection between the viewer/reader and each expert. Through these interviews, viewers can gain knowledge not only about woodworking techniques but also about individual experiences and stories related to the craft.
Lifestyle Benefits
Custom furniture can enhance a customer's quality of life in multiple ways. Investing in custom furniture adds to the visual appeal of a room, and makes it more aesthetically pleasing and comfortable. Additionally, it can have practical benefits too. Custom furniture often offers more customization options, such as the ability to tailor measurements to specific needs or preferences that off-the-shelf products do not offer. It can also provide extra storage space for books, clothes and other belongings that is not available with store-bought items.
Moreover, custom furniture from Hennig Woodworking allows customers to create pieces that are uniquely suited for their lifestyle. For example, those who like to spend hours relaxing at home may appreciate an oversized and cozy sofa or an inviting armchair for curling up with a good book. If entertaining guests is important to them, custom build tables and chairs may be ideal for throwing dinner parties or gatherings. Furthermore, custom cabinetry or other built-in units can be designed specifically to maximize storage while preserving any existing space in a room. With custom furniture from Hennig Woodworking, customers are able to create exactly what fits their desires – making every piece a one-of-a-kind work of art in its own right.
Testimonials
Hennig Woodworking has a loyal and happy customer base. Below are a few of their testimonials showcasing the excellent work they do:
"I had no idea how to go about refinishing my kitchen cabinets but Hennig Woodworking helped me out with everything. I'm so happy with the before and after photos! They took my old, dated-looking cabinets and completely transformed them into something modern and beautiful that I'm proud to show off when people come over." – Jim W., Naples FL
"We were so impressed with Hennig Woodworking's attention to detail! They did an excellent job putting together built-in shelves for our family room, which you can now see from the before and after photos. Not to mention, their work was very reasonably priced – we couldn't be happier." – The Suttons, Seattle WA
"We needed a custom mirror designed for our bedroom. Hennig Woodworking went above and beyond in designing something for us that we absolutely love! Check out the before and after photos to get an idea of how beautiful it looks in situ. Highly recommend!" – Michelle C., Louisville KY
Trends and Inspiration
At Hennig Woodworking, we believe in staying up-to-date on the latest trends and designs for custom furniture. We suggest incorporating natural elements into wooden furniture to add texture and a sense of warmth to your space. For example, wood grains such as walnut or oak provide an elegant look and feel, while stone countertops bring a rustic touch. We also suggest including metal accents like legs or arms on seating items to offer an industrial appeal. Additionally, seating pieces are wholly customizable – different types of fabric or leather can make a piece modern, classic, luxurious or cutting edge depending on the preference of the customer. Furthermore, incorporating interesting textures like rattan or wicker can instantly add depth and dimension to any room through handmade craftsmanship utilizing sustainable materials. To stay up-to-date with the most current trends in furniture design from Hennig Woodworking, follow us on our blog and social media profiles for frequent updates!
Maintenance and Care
Hennig Woodworking pieces are designed to be high-quality, long-lasting furniture. To ensure your piece lasts for years, proper care and maintenance is essential.
First, it's important to dust your piece from time to time using a dry cloth that won't scratch or damage the wood. If you wish to give your furniture a deeper clean then use a cleaner specifically made for wood surfaces and furniture. Never use harsh abrasives or household cleaners as this may cause damage or discoloration. To maximize protection against food and beverage stains, consider applying a wax finish every six months or so.
Temperature and humidity can also affect Hennig Woodworking pieces. Make sure your environment is not too dry as this will cause the wood to shrink and potentially warp or crack. Also keep away from heat sources such as fireplaces and radiators, as extreme temperatures can negatively affect the look of the wood over time.
When moving Hennig Woodworking pieces ensure that it's done carefully and safely right-side up, with plenty of padding underneath if necessary – never slide a piece of furniture while its upright! Make sure to hold onto all hardware when carrying a piece of furniture so that it doesn't fall off during transit – be mindful of doorways when carrying larger items through them in particular! Finally, take special care when placing objects on top of any wood piece – use felt pads under heavy objects such as vases or lamps to prevent scratches on the surface.
Call to Action
Hennig Woodworking is an experienced and innovative custom woodworking shop offering a wide range of services and products. Whether you're looking to do a home renovation, create a custom furniture piece, or just spruce up your space with unique decor, Hennig Woodworking has the expertise and dedication necessary to make it happen. With decades of experience in providing quality service and craftsmen who champion excellence in every project, Hennig Woodworking is the perfect choice for any woodworking project. Invest in the craftsmanship of Hennig Woodworking today and enhance your spaces with beautiful creations that will last generations!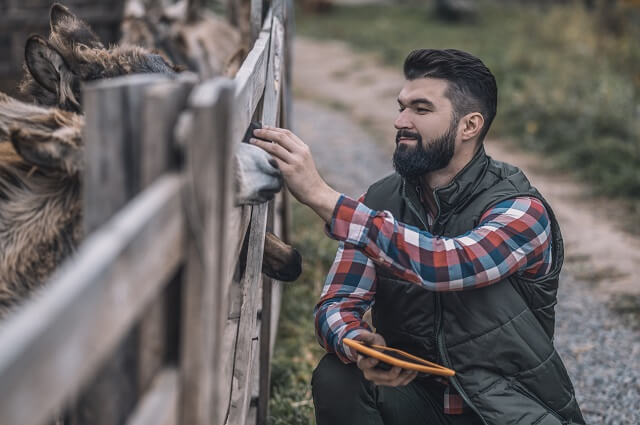 Hi everyone! I'm a woodworker and blogger, and this is my woodworking blog. In my blog, I share tips and tricks for woodworkers of all skill levels, as well as project ideas that you can try yourself.