Introduction
Making money from woodworking at home is a great way to supplement your income or start your very own business. It may sound daunting, but setting up shop in your own garage or shed can be surprisingly easy and highly rewarding! With the right tools, materials, and knowledge you're well on your way to turning your passion into a lucrative business.
One of the most important things you need to do before getting started is to research the different types of products that are in demand and brainstorm ideas for pieces you can create. For example, writing down furniture for the living room, garden benches, birdhouses, jewelry boxes, trinkets and other related items will help guide your project planning process.
Beyond researching what products people desire, you'll also want to look into relevant resources such as woodworking magazines or web sites that offer plans. This will provide you with a better understanding of the type of materials needed as well as construction techniques used. Additionally, it can help with accurate pricing so customers know what they're paying for something they love.
You should also familiarize yourself with local lumber yards so you have access to quality wood at affordable prices. Once you have an idea of what kind of projects you plan on creating and enough skill under your belt its time to market them! Look for opportunities such ad trade shows or events where you can display and sell pieces directly to customers. You can advertise online too by creating social media pages dedicated solely to showcasing your work or even building a website that links back to other key marketing outlets.
Lastly don't forget about word-of-mouth recommendations as this is one of the best ways of growing a customer base organically " especially if people already appreciate the quality craftsmanship behind each piece. With dedication, practice, patience and some research all your hard work can turn into high profit!
Assess Your Resources
Making money woodworking from home requires a detailed assessment of the resources you have to work with. Make sure to consider the materials, tools, and supplies that you possess or can easily and affordably get your hands on. Additionally, assess the skills you have related to woodworking, ranging from basic construction knowledge to carpentry finesse. Also take into account the time you may have available for specific tasks, such as if you have working hours open in the evening or over the weekend. That way, when you analyze potential projects for sale and review potential clients' needs, you can accurately determine what goals are possible for what amount of time and effort within your current resources. For example, if a client wants a custom dining set manufactured but at least ten hours of hand-crafting are necessary and only five hours of free time are available each week, deciding if it is a feasible endeavor depends on an honest assessment of your resources.
Get Your Tools
Before you can start making money woodworking from home, you'll need to get the right tools and materials. Depending on the types of projects you plan to do, this could be a small, inexpensive set or a more extensive investment. Once you have your tools and materials in place, decide what kind of items you will be creating. It might be furniture, home goods like shelves, plaques and boxes or specialized items like jewelry boxes. Take some time to research any skills you may need for specific projects like joining two pieces of wood together with dowels or bandsawing an intricate curve.
In addition to your tools and materials, it's important that you have a dedicated workspace that is free from hazards and distractions. Find an area near enough to a power outlet so that you can easily run the power tools needed for your projects. Make sure that proper safety equipment including knee pads, safety glasses and gloves are close at hand so that they are always available when working on projects. To keep your tools and supplies organized, it's helpful to buy bins, shelves and labeled containers so everything has its own space in your workspace. Lastly before getting started on any projects make sure familiarize yourself with all applicable safety regulations as well as any building codes for the items that you plan on making in order to ensure compliance with rules and regulations related to woodworking production.
Create Your Designs
The key to making money woodworking from home is finding the right product to maximize your profits. The best way to do this is by coming up with your own designs that you can create in your workshop or garage. Take time to consider what types of items would be popular with customers while also being easy and cost-effective for you to make. Items such as furniture, wooden signs, small decorations and even crafts are all great ideas that make excellent woodworking projects. You should carefully analyze the needs of buyers in the market where you plan on selling your products and tailor your designs accordingly. Additionally, look for opportunities to use natural materials like wood for different purposes in order to set yourself apart from other woodworking vendors. Doing research and having some creative ideas can go a long way when it comes to coming up with profitable designs for your items.
Setting Up Your Business
Securing the necessary licenses and permits is an essential step when setting up a woodworking business from home. It's important to register the business with your local county or department of taxation in order to get a business license. You may also need formal certification for certain types of jobs, such as for commercial carpentry. Check with your local municipality for more information on licensing and permitting requirements.
Having an online presence is an important part of most businesses these days, so setting up a website is essential. There are many services that provide inexpensive website hosting and easy-to-use tools for building your own website without coding experience. You should include pictures of your work, descriptions, pricing options, and information about what type of services you offer on the website. Make sure to mention any accreditations or certifications that may make potential customers take notice. Additionally, setting up accounts on popular social media channels will help potential customers find you quickly " post regularly about recent projects and share deals that you're offering to encourage people to book your services.
Promote Your Products
To make money woodworking from home, it is important to utilize various digital advertising platforms and social media ads to promote your products. Depending on your niche, you can use Google Ads, Facebook Ads, LinkedIn Ads and/or Instagram Ads. For each product you are looking to promote, start by researching the target audience for this product. After understanding their profile and needs, create a compelling ad for them. For example, if you're selling a wooden desk, highlight how the desk is perfect for those with small spaces who need an attractive piece of furniture that will last. Make sure your visuals are eye-catching yet simple as viewers only have a few seconds to pay attention to your advertisement before moving on. Optimize these ads on different social media platforms in order to reach the most potential customers. By continuously refining your strategy based on customer response, you will be able to maximize sales and increase profits from your woodworking business from home!
Reap the Rewards
The next step in learning how to make money woodworking from home is establishing pricing and strategies for selling your work. Knowing what prices to charge for wooden goods can be a tricky pursuit"but with time and experience you can learn how to set consistently fair prices for quality items. Depending on the size and complexity of your project, this could include anywhere from custom cabinets to furniture parts. While setting a bottom-line price is key, there are also other valuable selling strategies you can use in order to receive maximum value for your items. For instance, consider taking advantage of internet or regional markets that allow you to connect with potential buyers, some of whom may be willing to pay slightly more than the standard retail rate. Additionally, offering discounts or bundling options may also help you get more out of each sale as well as encouraging repeat customers. Lastly, market research can also be very helpful in understanding current trends and finding out what buyers are looking for when it comes to wooden pieces. Keeping up with trends such as special wood finishes or construction techniques could help keep consumers interested in buying from you"resulting in increased profits over the long run! With these tips, finding success while learning how to make money woodworking from home is certainly achievable.
Explore New Opportunities
One great way to make money woodworking from home is to explore custom projects for local businesses. There are many times when a business may need something specific for their display, decor, or other needs that cannot be found in an off-the-shelf product. In these instances, the business may seek out someone with creative woodworking skills to create the item they need. To find potential clients, you can contact businesses directly, advertise in any local outlets such as newspapers or on classified websites or list your services on sites such as Etsy and Upwork. You should also promote your skills through word of mouth and advertising on social media platforms. Woodworking items can also be marketed in custom stores or unique markets as well offering another avenue of income. By emphasizing the creativity and quality of work put into each piece for potential clients, you will increase your chances of securing more work and making more money from home.
Get Creative
Laser engraving and inlay are two of the most popular creative woodworking techniques used to make money from home. Laser engraving is a great way to customize pieces, with pristine, intricate lines that wouldn't be possible with a physical tool. It's also a great way to add logos or customized messages to items for business clients or even wedding gifts"a cake topper etched with initials or names can be something unique and memorable. Inlay takes the process one step further, incorporating precious metals like copper and brass into your designs to add an extra element of sophistication. Whether you're cutting out intricate shapes for marquetry or simply inlaying select pieces for accent pieces, it's easy to make custom designs that customers will love.
Conclusion
If you're looking to build a profitable business doing woodworking from home, you've got a lot of potential options. It all comes down to identifying what type of woodworking projects are the most in demand, research the best locations where you can sell your wares, and determining if you should operate online or focus on more traditional brick-and-mortar sales. Setting up an online store is relatively easy these days, with tools such as Etsy providing great opportunities for connecting with buyers. Of course taking part in craft fairs and having somewhere to display items remains an excellent way to make money from woodworking at home.
Whatever option you choose it's important to have strong marketing strategy which knows no limits and embraces traditional and digital methods that include social media channels and email campaigns. Additionally, getting involved in forums related to your sector allows for greater exposure of your services as does joining local groups that involve craftsman. Taking part in such activities helps establish yourself as an authority figure in the industry and help customers get a better understanding of who they're dealing with " making them more likely to support your work. Developing the perfect product requires time but stay patient because no one ever became rich by giving up easily! Above all else just keep trying out new approaches until success arrives; taking into account any feedback you receive along the way will further increase your chances of achieving success when it comes to generating revenue through woodworking at home!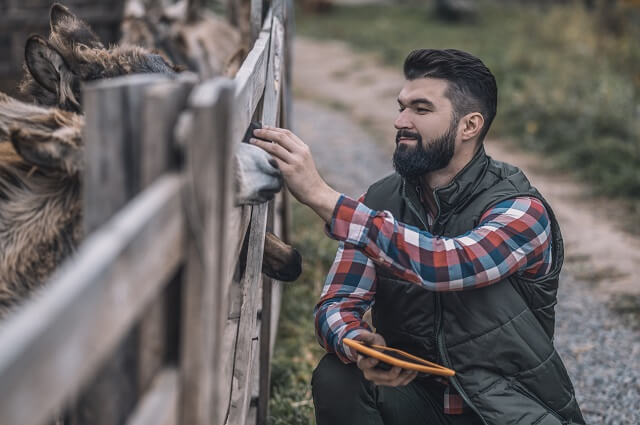 Hi everyone! I'm a woodworker and blogger, and this is my woodworking blog. In my blog, I share tips and tricks for woodworkers of all skill levels, as well as project ideas that you can try yourself.