Introduction
When it comes to selling used woodworking machinery, it is important to understand current trends and the demand in the industry. Many people are turning to used equipment as a way to save money while still obtaining quality machinery. Moreover, they are also attractive to hobbyists and beginners who may not have enough capital to purchase new items. Understanding what type of used woodworking equipment sells best, where one can find reliable sources to buy it from and who are the main buyers will all help entrepreneurs properly explore this market's potential for generating profit.
A great place to start when researching which types of used woodworking machines sell well is by observing consumer trends in local markets or on online platforms such as Craigslist, eBay and Amazon. It may not be difficult to find out which brands and models have higher demand than others due either popularity or reputation. Furthermore, one should also research pricing points as these will influence buyers' decisions but also how much of a profit margin can be achieved when reselling the used equipment.
Sourcing used woodworking machinery for resale requires finding reliable retailers that specialize in second-hand sales. These range from online stores and individual sellers advertising their products online; private dealers selling refurbished items through physical stores or interfaces; second-hand auctions from manufacturers and other entities that are replacing their existing equipment; third-party brokers facilitating transactions between buyers and sellers; as well as rent-to-own programs providing rental options with a possibility of buying the item at lower prices at any point during its lease period.
Moreover, understanding who buys used woodworking machinery will give more insight into what kind of promotions need setting up effectively attract more potential customers. For example, hobbyists specifically looking for deals on pre-used motorized tools​ would benefit from offers like "Buy four wood carving sets with ten percent less per each". In addition, targeting furniture makers might require highlighting specifics of having greater control over fine sanding details following particular techniques utilizing specialized machines made only for that purpose etc., something which could potentially draw them away from mainstream tools printed with glossy tv ads.
By exploring the trend for buying pre-owned equipment in the industries related to carpentry and furnishings, investigating reliable sources such as wholesalers to source second-hand machinery from as well understanding better specific needs of target customers entrepreneurs can successfully begin tapping into this niche market's potential by reselling items previously owned by others but still able provide good results in return.
Knowing the Market
Before attempting to sell used woodworking machinery, it is important to gain a good understanding of both the current market and customer behavior. This can be achieved by analyzing consumer behavior over time, tracking changes in market trends, analyzing the competition and monitoring the activity levels of potential buyers. Once you understand the market and what buyers are looking for, you can decide if your product is suited for sale.
Getting Gear Ready for Sale: Inspecting machines for safety issues and deep cleaning it
Another important step in selling used woodworking machinery is getting all gear ready for sale. This includes thoroughly inspecting each machine to make sure there are no safety issues that may detract from its value or put buyers at risk. It's also wise to give any machine a deep clean so that it makes a good impression on potential buyers. Additionally, any repairs or replacements needed should be made before listing the item for sale online or in person. Other preparation tasks include creating detailed descriptions, taking professional quality photographs and collecting all instruction manuals or other materials that may come with it.
Identifying Your Product
When selling used woodworking machinery, the first step is to assess the value and features of the particular machine. It is important to determine the current model of your product, as this information will help inform potential buyers and can affect the sale price. You should also inspect each machine carefully and note any damage or needed repairs and replacements to ensure prospective purchasers are aware of what they're getting. Additionally, you should research comparable products on the market so an accurate sale price can be determined. Consider factors such as age, condition, availability and common going rates in the industry when setting a reasonable value for your equipment. Furthermore, take time to highlight any special features that could increase its desirability among buyers. This could include power tools not typically found on other machines or extra accessories that come with it. Lastly, create a detailed description of your woodworking machinery that includes photos if possible as well as any other information that might be useful for customers in their purchasing decision before posting it up for sale.
Preparing Your Machinery
When selling used woodworking machinery, it is important to ensure it is in top condition in order to attract the best offer and appeal to the most buyers. To do this, you should start by cleaning your machine to make sure its exterior looks nice and is free of any dirt or grime. If possible, you should also try to refurbish any outdated parts and components so that they look new and work efficiently. Updating the software on certain pieces of machinery can also be helpful for making them more attractive. Finally, service records and maintenance reports can help demonstrate that your machine has been properly cared for throughout its lifespan. Taking these steps can not only make a machine look better but also stand out among similarly priced items on the market.
Marketing Your Product
To effectively market your product, you will want to capitalize on various digital marketing techniques. This could include developing a website that showcases your machinery in detail and including photos and videos of it in action. You may also want to leverage social media platforms such as Twitter, Facebook, and Instagram to post images, stories, and messages about the machinery. Additionally, consider creating content related to woodworking and building with your used machinery such as blog posts or YouTube videos. You could even invite relevant influencers in the space to review the product in order to gain more exposure and build trust with potential buyers. Utilizing SEO optimization techniques is another effective way to make sure your content appears high up when someone searches for used woodworking machinery online. Finally, there are also many online classifieds sites specifically for selling secondhand products such as MachineryTrader or Kijiji that may be worth exploring.
Setting Prices
When setting a price for used woodworking machinery it is important to compare the prices of similar products. This will help to inform your pricing decisions and make sure you remain competitive. Additionally, when you are deciding how much to charge, consider the age and condition of your machinery. Older models that have seen more wear-and-tear should be priced lower, while machines in great shape could reasonably command higher prices. You may also consider offering discounts if a buyer purchases multiple items or for bulk orders.
Finding Buyers
Online classifieds are one of the best tools to use for finding buyers for your used woodworking machinery. Posting detailed descriptions with images on sites such as eBay or Craigslist can attract potential buyers from all over the world. Be sure to include all details regarding the machine, including its age, any service work that's been done, and its current condition. You may also want to set realistic expectations for delivery and payment terms.
Consignment shows are another great way to find buyers for your used woodworking machinery. Before attending a show, be sure to research what type of machines other vendors have available and price your products accordingly. Evaluate each customer carefully, as they'll be responsible for paying you promptly when it comes time to settle up.
For more specialized customers, consider advertising in trade publications geared towards the woodworking industry. Include detailed specifications of your machinery alongside contact information and images; these publications typically offer larger circulation than general newspapers or magazines, so you can reach a more varied audience.
Negotiating Sales
Negotiating sales can be intimidating when selling used woodworking machinery, but it is an essential part of closing a successful deal. Start by researching standard industry pricing and understand the realistic price range for the type of machine you are trying to sell. When speaking with potential buyers, be succinct and provide detail regarding features such as power, safety certifications, condition/maintenance history, warranty coverage, etc. As buyers begin making offers, use tactful bargaining strategies like considering counteroffers without ignoring firm price limits. Remember that during negotiation each side should remain open-minded and reach an agreement where both parties feel satisfied. Don't forget to address critical questions about shipping or installation procedures and follow up with any paperwork needed to complete the sale. Lastly, use clear communication throughout the process to ensure both sides come away feeling happy with their purchase.
Shipping Details
When selling used woodworking machinery, creating a shipping plan to ensure the safety and proper transport of the machinery is an essential part of the process. You must carefully consider the size and weight of each item as well as who will be responsible for its transportation. Additionally, you should establish insurance policies to protect against loss or damage during transit. It's important to select a shipping method that's both cost-effective and secured. You must also decide whether the buyer or seller will be responsible for paying the transport costs. Often times, buyers are charged a flat fee or percentage to cover these costs. When it comes time to package your products for shipment, you must include adequate insulation and packaging materials that meet industry standards in order to reduce any potential damage through mishandling or exposure to extreme temperatures. Furthermore, it's important that all packages are clearly labeled with clear information which includes contact details and accurate descriptions of the products being shipped. Lastly, tracking numbers and other information should be sent to both parties in order to properly track shipments online while they are in transit.
After the Sale
After the sale, it is important to investigate customers experience to understand if their expectations were met. Factors such as communication, delivery and installation of the machinery should be looked into. The customer should provide feedback on how helpful and knowledgeable the salesperson was.Questions like whether they had all their questions answered adequately, or if any concerns were addressed in a timely manner, should be asked. Furthermore, it is important to find out variances between what was promised and what was actually delivered. This can help with adjusting strategies for future sales based on customer experiences from after the sale. Additionally, asking the customer about their overall experience with the inventory and staff can provide valuable insight into where improvement can be made for future sales. Finally, staying in contact with past customers to find out what worked and what didn't adjusts strategies for maximizing future profits more efficiently by understanding your target audience better.
Conclusion
When it comes time to sell your used woodworking machinery, there are several important steps to ensure maximum value. Proper maintenance throughout its lifetime is essential, as this will add value and allow potential buyers to get a better understanding of its condition. In addition, annual inspections should be carried out to ensure the machine is safe, reliable and up to date with any legislative requirements. Taking these measures can also minimize downtime if the machine fails or malfunctions during use. Finally, it is important when selling used woodworking machinery that you choose the right platform or method for selling. This may be an online marketplace such as eBay or a classified website, or indeed direct contact with interested buyers on social media platforms like Facebook or Twitter. Taking each of these steps into consideration will help maximize the value of your used woodworking machinery when it is time for sale.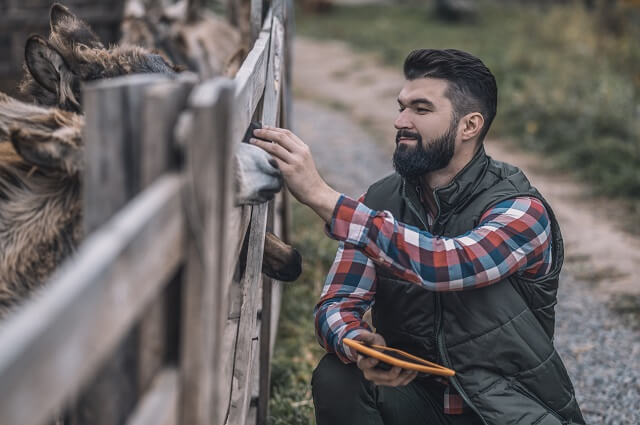 Hi everyone! I'm a woodworker and blogger, and this is my woodworking blog. In my blog, I share tips and tricks for woodworkers of all skill levels, as well as project ideas that you can try yourself.