Introduction
Starting a woodworking store can be an exciting and rewarding endeavor. This type of business allows you to turn your passion for woodworking into a viable and profitable business venture. As with any small business, starting a woodworking store requires some planning and preparation. Here are some tips to help you get started:
1. Research the Market: It's important to do your research before opening a woodworking store to make sure there is enough demand for what you plan to sell. You should also be aware of competing stores in the area and how their offerings differ from yours. Knowledge of the industry will also come in handy when it comes to pricing your products or services competitively within the market.
2. Make a Business Plan: A business plan is essential for any successful business venture. You should include details about why you are opening the store, how you will finance it, and what strategies and goals you have for success. Your plan should also cover target customers, products or services offered, marketing strategies, inventory management processes and employee training guidelines, among other key topics.
3. Find Proper Licensing & Insurance: Depending on where you decide to open your woodworking store, you may need special licensing and insurance coverage to start trading legally and safely—so don't forget this crucial step! Check with local authorities to determine if building permits or zoning regulations require special approval prior to setting up shop in certain areas as well.
4. Gather Supplies & Equipment: Once all of the legalities are taken care of with licensing, taxes and other paperwork submitted, it's time to create a sustainable infrastructure for your store by gathering supplies such as lumber, tools and security systems necessary for day-to-day operations; good storage solutions; customer service resources; technical help; workspace furniture like workbenches or desks; etc.,
5. Develop Your Brand Identity: After taking care of logistics for day-to-day operations it's time move into branding territory by developing a unique look that sets your newwoodworkings store apart from competitors (logo design, website building etc.). Publicize yourself through various forms of media channels so that all potential customers can find out who you are quickly & efficiently! Leverage social networks & search engine optimization in order reach bigger audiences more cost-effectively… […]
Planning Your Store
When planning your woodworking store, it is important to assess current market trends and understand the local competition. Researching the best suppliers for raw materials and inventory, understanding customer needs and preferences as well as creating and implementing a solid business plan are all components of successfully starting a woodworking store.
Assessing current market trends is essential for a successful woodworking store. Before opening your store, invest time in researching and understanding consumer tastes, what types of items people are searching for and what other stores offer those items. Consider examining local hardware stores or smaller specialty shops to get an idea of products currently on the market. Additionally, research online to analyze emerging trends in equipment and supplies that would work with existing items being sold by competitors. Understanding existing customer demand will help you design a comprehensive selection of quality products at competitive prices tailored to meet the needs of customers.
Explore supplier options available to provide quality raw materials, lumber, tools and even furniture finishes necessary to construct pieces within your desired timeframe. Explore different manufacturers specializing in these items from small businesses to large retailers so you can create a balanced selection of pieces that meet customer demands at various price points. Create relationships with these suppliers for regular delivery options with efficient payment plans that help maintain an active inventory of necessary supplies when needed throughout operations.
Finally, develop a business plan for your woodworking store that outlines financials such as expenses, invoicing procedures, debt-to-equity ratio's and income projections based on research collected from market trends analysis as well as any information gathered from other venues including online resources or print media sources such as magazines or trade publications discussing the industry overall. Incorporate elements like marketing strategies focused on leveraging digital communication tools plus promotional activities designed to increase brand awareness while meeting objectives within budgetary confines to ensure long term sustainability through diverse revenue streams over time.
Financing Your Store
When it comes to starting a woodworking store, finding and securing financing is often one of the most difficult steps. Many entrepreneurs turn to traditional lenders and banks for capital, but because of the large start-up costs associated with opening a shop, this can be difficult. Therefore, it is important to have several financing options in mind before beginning the process.
One potential option is to tap into private investments. This could include seeking funds from family members or friends who may be willing to invest in your business venture. It is also possible to look for angel investors; these are individuals who are usually connected with smaller groups of private equity firms that provide capital for startups. Additionally, crowdfunding sites such as Kickstarter may be able to provide some much-needed financial backing.
Another option is to take out a loan that you would directly pay back with interest. Since woodworking stores typically require substantial start-up costs, it may be necessary to take out multiple loans and debt instruments such as lines of credit or equipment loans in order to get started. One advantage of taking out a loan with an establishment like a bank is that they will likely work directly with you over time if necessary in order to properly manage repayment expectations.
Finally, if you own any real estate such as land or buildings, or have other assets available, you may want to consider using them as collateral against any loans that you take out. Doing so might help ensure better terms and lower interest rates since the lender can more easily recoup their funds if something should go wrong financially down the road.
Setting Up Your Store
1. Preparing a Physical Space: Before you can get started setting up your woodworking store, you'll need to choose the perfect location to set up shop. You'll also need a space that is large enough to accommodate all of your tools and materials, have adequate power outlets installed if necessary, and be properly zoned for retail activity. It's also important to ensure that your space is compliant with all local laws and regulations concerning businesses within your jurisdiction.
2. Hiring Staff: Once you've found a suitable physical location for your woodworking store, it's time to start hiring some staff. It's important to know what kind of jobs you're looking for so that you can find the right people who will come in handy when it comes to running the store on a daily basis. Make sure to conduct extensive background checks on potential employees and consider references from past coworkers or employers as part of the interview process.
3. Registering a Business Name: Before you begin operating officially as a woodworking store, you'll want to make sure that everything is properly registered with the proper authorities at both state and local levels. A business name registration is required before opening any retail business; this paperwork helps give people an idea of who they're dealing with when they enter your shopping area or browse through items online. Additionally, registering with tax agencies or ensuring proper business licensing should be taken into account before opening up officially for business so that all aspects are compliant with current legislation or laws in your area.
Buying Shop and Display Equipment
When starting a woodworking store, it is important to determine your needs and identify reliable sources for shop and display equipment. You need to consider the type and size of your shop, the number of saws you will need, any sanding stations or drill presses needed, lighting–including natural and artificial, tables for cutting lumber or staining furniture and various tools that might be necessary. It is important to take accurate measurements so you can choose the correct size shop equipment. In addition to sizing, look for sturdy materials that are easy to clean and maintain to handle rugged use.
Once you have determined what is required for your store, research available options from suppliers that provide quality products at reasonable prices. Be sure to read reviews online from past customers so you can trust the company's reliability before making a purchase. If possible, try to visit a showroom or even attend trade shows that showcase new or unusual items offering unique features. Pay attention to how well-crafted each product appears as this will ensure longevity and professional results that customers expect when buying finished pieces of furniture or raw materials from your store. Also take into account warranty details as this could save money in the event something needs repairing after being installed in your shop. Finally make sure there is adequate customer service available if issues arise with any of the purchased equipment. With reliable products and excellent customer service, setting up a woodworking store should go smoothly allowing you more time creating beautiful woodwork!
Building and Stocking Your Store
When starting a woodworking store, it is important to decide what type of inventory you are going to offer. This may be a combination of handcrafted pieces and items sourced from other suppliers.
If you plan on making some of the pieces yourself, it is important to make sure that the craftsmanship of your work meets the desired quality standard for your store. Depending on the type of furniture or decorative pieces you make, there may be specific methods or techniques that need to be mastered for high-end results. Acquiring these skills in advance can help you produce beautiful products and ensure customer satisfaction.
When sourcing from suppliers, choose experts who create durable and well-made pieces. You will also want to get samples from potential vendors so you can decide which pieces are ideal for building your inventory. When ordering from needed supplier; discuss payment terms, delivery times and conditions related to returns if applicable.
Lastly, it is essential for any woodworking store to have enough stock on hand in order to fulfill customer orders. Preparing multiple copies of popular items or having an excess range of solutions available will also help give customers plenty of options while they shop in your store.
Advertising Your Store
Advertising your woodworking store is a crucial step in getting your business off the ground. You will need to create a comprehensive marketing plan that includes both traditional and digital methods of advertising. Traditional methods include print advertisements, TV and radio spots, word of mouth and fliers. Digital methods usually involve building an online presence through a website, setting up various social media accounts and paid search engine ads. Each form should be tailored to reach your target audience as effectively as possible. Additionally, you should consider researching local events or initiatives to partner with in order to increase brand awareness. Doing so will also help you get involved with organizations related to your business in order to raise industry profile and connect with key stakeholders.
Protecting Your Business
Protecting your woodworking store begins with obtaining the necessary licenses and permits from the state or local tax authority in order to legally operate the business. Furthermore, it is important to obtain insurance coverage in case of damages to your property or inventory due to natural disasters, theft, or any other unexpected events. You may also want to consider investing in intellectual property protection such as copyright and design patents if you are manufacturing unique products that require protection from duplication. Additionally, it is always a good idea to invest in security systems such as alarms and camera surveillance for peace of mind. Finally, an inventory management system should be implemented to ensure accuracy when tracking inventory and sales. By taking these steps you will be ensuring that your woodworking store is properly safeguarded against any potential threats or losses.
Growing Your Business
Once you have established a successful woodworking store, there are several tactics that can be implemented to grow your business and attract more customers. A key tactic is advertising. You can set up an online store and advertise on social media, or create promotional materials or discounts to encourage potential customers to check out your store. Additionally, seek out partnerships with other businesses or organizations in the area; these partnerships can open up new customer bases and provide additional opportunities for exposure.
Another important consideration is staying abreast of trends in the industry in order to create fresh, creative designs for your customers. Stay involved in the global woodworking community by subscribing to industry publications and attending trade shows as often as possible. This will keep you apprised of new developments in woodworking technology and design strategies that could help make your products more attractive to customers. Moreover, work towards expanding your retail space by renting additional showroom space in nearby locations or opening satellite stores if feasible. Having multiple store fronts gives the appearance of a larger business and allows for easier access for customers from different areas who may not be able to visit your main store location. Finally, consider offering services such as custom made pieces or furniture repair; this could draw customers looking for something unique or seeking repairs on existing pieces saved them money over purchasing something new every time they need furniture or other household items.
Conclusion
Starting a woodworking store is a complex process that requires thoughtful planning and research. Before getting started, it is important to consider the cost of the business and determine if it will be financially feasible. The most important steps in opening a successful woodworking store include finding a suitable location, forming a business plan, applying for funding, obtaining supplies and equipment, hiring personnel and registering the business with the proper regulatory agencies.
Once you have taken care of these initial steps, you should begin marketing your woodworking store. Creating an effective marketing plan can help ensure success for your new venture. You should also consider expanding your services over time by offering classes or other specialized services. Finally, staying abreast of trends in the woodworking industry is essential for long-term success. This may be done through networking with other woodworkers or attending trade shows and conventions. Keeping up with industry trends will help you remain competitive in the market and make sure your business thrives for years to come.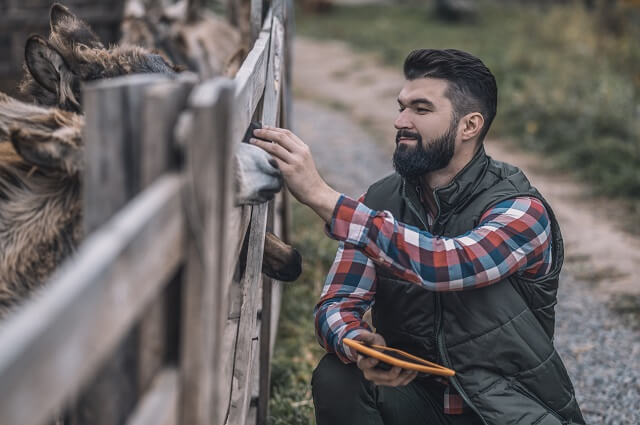 Hi everyone! I'm a woodworker and blogger, and this is my woodworking blog. In my blog, I share tips and tricks for woodworkers of all skill levels, as well as project ideas that you can try yourself.