Use of Sustainable Materials
Massca Woodworking is an environmental-friendly furniture manufacturer dedicated to crafting beautiful and high-quality pieces. As part of its commitment to sustainability, Massca sources only sustainable materials for its products. These materials often include wood from certified sustainable forests, non-toxic finishes, and renewable resources with low maintenance needs.
Using the approach of sustainability helps the company reduce their impact on the environment while creating aesthetically pleasing and durable products that are designed to last generations. Furthermore, these practices also help Massca set a strong example in terms of being eco-conscious. By utilizing sustainable materials they give customers peace of mind knowing that they are helping to protect the environment one purchase at a time.
By using fewer chemicals and only sourcing from sustainably managed forests, the company is helping to reduce deforestation, save raw materials from finite resources, and prevent landfill waste. Additionally, Massca produces furniture without treating it with hazardous solvents or glues. All surfaces are finished with natural oils that are easily renewable making their furniture completely safe for contact with both people and pets and easier to maintain for years of use without warping or degradation due to weather or environmental factors. This admirable commitment to long lasting and quality products also provides customers with a sense of security since they will be able to pass down furniture from generation to generation without needing replacement parts or costly repairs.
Overall, Massca Woodworking's dedication to creating pieces with sustainable materials is more than just an act of corporate responsibility"it ensures that their customers get premium quality furniture that can stand the test of time while protecting the environment along the way.
Techniques for Woodworking
At Massca Woodworking, we use a variety of woodworking techniques to create custom pieces that meet our customers' needs. Our experienced craftsmen use various saws, routers, chisels, andJointers to manipulate solid wood into furniture and architectural details necessary for a well-crafted piece. We also employ state of the art finishes and sanding techniques that give our pieces a polished look reminiscent of masterworks from past eras.
Most of our work involves classic joinery techniques like dovetailing and mortise-and-tenon joints"specialized techniques that result in an especially strong bond between two pieces of wood. Depending on the type of project, these methods ensure the longevity of our craftsmanship and the strength your piece will have over time.
Other techniques we frequently use include shaping wooden components with a band saw or carving them by hand. We also have expertise in veneering which adds both visual interest and stability to furniture pieces. Lastly, we commonly use power tools such as drills and sanders; these increase accuracy while still allowing us enough control to bring out precision detailing in each individual piece.
Customization Options
At Massca Woodworking, we offer a wide selection of customization options for all of our furniture pieces. From modern minimalist to traditional artisanal styles, we have something for every taste and style. And with our custom design process, you can create the exact look you've been dreaming of.
Our customization options include the choice between different types and grades of woods, various finish colors and textures, and a broad selection of hardware styles. We also offer upholstery services for select items. Our expert finishers take great care to ensure that your piece turns out exactly as you envisioned it.
To turn your dream furniture into reality, simply get in touch with one of our team members to discuss your desired design elements. From there, you'll work with them through the entire design process " from selecting the materials and hardware to putting the final touches on your piece " all to make sure it's truly one-of-a-kind. And before delivering it to your door, we'll give it a 16-step quality assurance seal for beauty and durability that lasts for generations to come.
Project Planning and Design
When planning a project with Massca Woodworking, you will first have to discuss the scope of the project in detail. This includes discussing your needs and preferences for the design, materials to be used, timeline for completion and any budget considerations. After crafting a plan that meets your requirements, Massca will then proceed to choose design styling options in order to make your dream creation come alive. Some of these options may include selecting woods that provide the desired aesthetic and character, deciding on joinery techniques such as dovetailing and mortise-and-tenon joinery that adds structural strength to the piece while enhancing its beauty, and selecting surfaces finishes ranging from oil-based stains or varnishes to paints which can create an entirely different feel. With Massca Woodworking, your vision will become reality!
Client Success Stories
Massca Woodworking offers high quality work that is sure to please its clients. We have had the pleasure of working on a variety of successful projects for our clients. From custom wood kitchen cabinetry to complex millwork, Massca Woodworking can handle any job.
One of our most notable projects was an extensive kitchen remodel for a family in California. The project included an entirely custom-built set of cabinets, countertops, and range hood with intricate detailed carving. On top of that, we resurfaced their original kitchen island and repurposed many pieces from the old cabinetry. Our team worked hard to make sure that the results exceeded their expectations!
Another exciting project we completed recently was a new reception desk and lounge area for an office building in Texas. We created custom pieces featuring unique designs and contemporary aesthetics that perfectly fit into the space without detracting from its historic charm. This involved precise measurements as well as handcrafted details like beveled edges and machine-cut components that blended together perfectly.
These are just two examples amongst many other successful projects Massca Woodworking has completed over years of service to our clients, who have praised us for the quality craftsmanship and helpful assistance they receive when working with us.. We strive to surpass your expectations each time you come to us with a challenge or problem that needs solving"whether it's home renovation, furniture making, or interior design solutions"and we refuse to compromise on results! Contact us today to learn more about what we can do for you!
Featured Artists & Designers
Massca Woodworking is proud to feature some of the world's leading artists and designers who share their unique creative vision with those of us who seek quality and style. Each artist's work is highly acclaimed and sought after, but more important than the accolades is the personal satisfaction that comes with knowing their artwork will truly enhance any living space.
Our featured artists come from a wide range of backgrounds all over the globe, bringing a variety of styles and material preferences to bear in each one-of-a-kind piece. From natural materials including exotic woods, stone, steel and metal, to crafted items such as glass, ceramics and fabrics"each piece is created to bring beauty into any home or office setting. Our talented artisans make sure every item comes with an authenticity guarantee so you can always be confident in your purchase.
At Massca Woodworking we understand how difficult it can be for meaningful pieces of artistry to really stand out in today's culture. That's why we work exclusively with high quality artists who provide long lasting works of craftsmanship " pieces that are guaranteed to capture the eye for years to come. With our commitment to showcasing these brilliant creative minds, we make it our mission to bring them into your home!
Location
Massca Woodworking is located in Central Oregon, amid the stunning Cascade Mountain Range. This allows them to specialize in providing custom woodworking services for a variety of customers, from homeowners to commercial businesses across the entire Northwest. They specialize in everything from cabinetry, banisters, and railings to hardwood flooring and furniture repairs that require highly specialized skillsets. Massca Woodworking is also able to serve clients near and far thanks to their ability to work with long distance customers utilizing digital communications like video conferencing and other forms of technology.
At Massca Woodworking, they understand that every situation requires a unique approach, so their team takes pride in offering an exceptional experience that takes into account both aesthetic and structural elements when creating pieces. With years of experience working with various types of woods and styles, Massca Woodworking can truly bring any vision to life. Their attention to detail ensures that all clients are getting only the best results possible while having input throughout the entire process. Whether you need intricate furniture repair or a complete home renovation, you can trust throughout your project from start to finish up leaving a lasting impression on the space experienced by any individuals who come near it.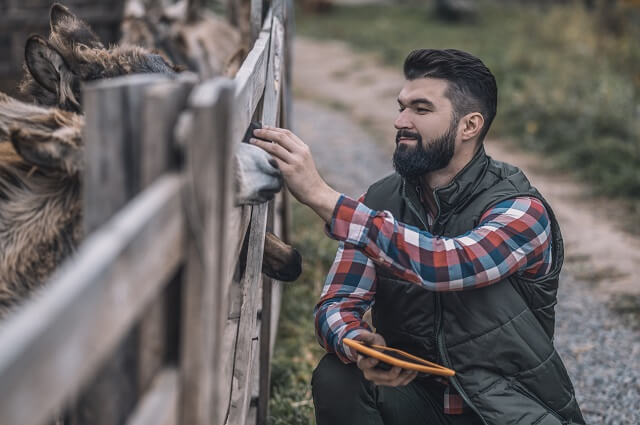 Hi everyone! I'm a woodworker and blogger, and this is my woodworking blog. In my blog, I share tips and tricks for woodworkers of all skill levels, as well as project ideas that you can try yourself.