Introduction
New Wave Custom Woodworking is a family-owned and operated business that specializes in custom craftsmanship and personal attention to detail. We have been fabricating custom cabinetry, furniture, and architectural millwork for over twenty years. Our work has earned us numerous awards for our quality and design achievements, including recognition from the American Society of Furniture Designers, the National Crafts Council, and the International Woodworking Fair.
At New Wave Custom Woodworking, we are passionate about creating long-lasting pieces that bring beauty and function into any space. Our commitment to customer satisfaction motivates us to constantly create unique designs that reflect your individual style while meeting the highest industry standards. We offer a wide range of materials and finish options so you can find exactly the style that fits your taste. From rustic to contemporary and everything in between, our team of professional craftsmen have the expertise to turn any vision into reality.
We recognize that buying custom crafted furniture isn't just an expense but more of an investment. That's why we make sure each piece is expertly designed and carefully constructed with quality materials for maximum durability using traditional joinery methods such as dovetails or mortise-and-tenon joints. This ensures that your new furniture will last for generations to come while maintaining its stylish appeal through changing trends in domestic décor. In addition, our lifetime warranty validates our commitment to guaranteed satisfaction – something only a family-owned business like New Wave Custom Woodworking can offer.
Design
New Wave Custom Woodworking provides customers with a wide range of unique design options to suit their individual needs and preferences. Our designs are tailored to fit the lifestyle of each customer; whether they're looking for something classic or modern, rustic or contemporary, our experienced team can make the perfect furniture piece for them. We guarantee the best quality craftsmanship using high-grade woods, providing excellent aesthetics and functionality to your space.
Our custom woodworking services go beyond simply producing furniture pieces. We specialize in creating entire suites for residential and commercial projects, providing style to any living space or office room. We also provide furniture restoration services where our experienced carpenters can take old wooden pieces and give them new life with either a fresh coat of paint, varnish, stain or finishing touches if desired. New Wave Custom Woodworking takes great pride in making sure that each project is done right, on time and at a fair price within budget.
At New Wave Custom Woodworking, we understand how important it is to create pieces that are truly unique. From handcrafted doors and windows to decorative bed frames and bookcases; we strive to create unique works reflecting the highest quality craftsmanship. Our attention to detail ensures that all projects come out exactly as envisioned by the customer with exceptional detail assured on every item made so customers can trust in the fact that they're getting some of the best products available on the market. Whether it's custom cabinetry, an old-world look with natural tones or something designed from scratch " New Wave Custom Woodworking always delivers outstanding results!
Craftsmanship
New Wave Custom Woodworking is a business that specializes in crafting quality custom furniture and other wooden items with a contemporary, modern design. The company's commitment to craftsmanship is easily recognizable from the pieces they produce. Their team of experienced woodworkers have an unrivaled understanding of woodworking techniques and utilize these skills to create unique pieces for any home or office environment.
Each item is made with a strong focus on durability and longevity, as this level of craftsmanship ensures each piece lasts for many years to come. As part of their commitment to quality, New Wave Custom Woodworking uses the highest grade of materials available such as wood from sustainably managed forests and specialized finishing techniques that not only give their products a stunning aesthetic but also provide protection against wear and tear over time.
The team at New Wave Custom Woodworking believes that no two pieces should be identical. Therefore, they take pride in designing each item with careful attention paid to details like hardware selection, fabric choice, finish color and more in order to create an individual, timeless look. Furthermore, customers have access to an experienced design team that specializes in helping create a truly distinctive look based on the customer's preferences and requirements.
Customization
New Wave Custom Woodworking specializes in crafting custom pieces for clients that fit their specific needs and desires. Whether you're looking for a unique piece of furniture, a custom wooden countertop to update your kitchen, or something else entirely, the talented team at New Wave can create it. With years of experience in the craftsmanship industry, they understand exactly how to bring your vision to life and make sure you get exactly what you desire out of each piece. To ensure maximum customer satisfaction, each item is made from quality materials and is designed to last for years to come. What's more is that the entire process is tailored to meet the exact specifications provided by customers. That way, you can be sure that each product you receive is not just well-made but also specifically tailored towards your personal tastes and requirements. With so many customization options available through New Wave Custom Woodworking, there's something perfect and unique waiting just for you!
Sustainability
New Wave Custom Woodworking is doing its part to protect the environment. The company is committed to sustainability and reducing waste through a variety of practices. Effective implementation of these strategies has allowed New Wave Custom Woodworking to remain eco-friendly while still creating beautiful, quality furniture pieces.
The company recycles all wood scraps that they generate in their production process. Furthermore, they ensure that their sawdust is collected and shifted to locals who can use it as a resource for making Craftwork items. This helps divert material from landfills while fostering economic growth in the local economy.
New Wave Custom Woodworking also sources lumber responsibly by only using suppliers with impeccable sustainability standards; this includes providers who source their crates from well-managed forests where old growth trees are avoided and replanting is carefully monitored. Additionally, any remaining wood excess that is obtained from their suppliers is given away so that it does not go unused or into a landfill.
To reduce energy usage, New Wave has invested in solar panels and uses LED lighting fixtures which consume less electricity than traditional bulb lights. In addition, the shop utilises natural daylight pouring through windows during peak daytime hours as an alternative light source for some areas of the facility. The company also pays careful attention to minimize workshop debris by sweeping often, maintaining tools clean and storing materials cautiously without cluttering up unnecessarily. Finally, New Wave adhere to a strict recycling protocol where all raw materials are carefully segregated into separate bins before being shipped off for recycling or reuse elsewhere.
The Team
New Wave Custom Woodworking is a woodworking business that produces handmade furniture and interior decorations with the help of it's talented team of artisans. The team consists of designers, craftspeople, and carpenters who all work together to bring their customers' visions to life.
Designers lead the way, brainstorming unique and interesting pieces of furniture. They create renderings and key measurements that serve as a blueprint for the craftspeople to bring their ideas to life. Craftspeople then use those renderings and measurements to produce custom made furniture while still maintaining New Wave Custom Woodworking's signature style. Depending on the product, carpenters might be called upon to construct more complex wooden components such as frames or intricate designs on a surface area. Finally, an upholstery specialist finishes off every single piece by carefully selecting fabric swatches and creating cushion covers according to the designer's instructions.
The careful collaboration between designers, craftspeople, carpenters, and upholstery specialists makes New Wave Custom Woodworking stand out in its field by ensuring the highest quality for each piece produced. By working together in this way, each individual gets to make a difference with their role – from designing innovative pieces through crafting them down to exact specifications that bring forth customers' fulfillment with utmost satisfaction in knowing that they made someone's home special regardless of what kind of design they choose from New Wave Custom Woodworking's vast collection.
Customer Stories
New Wave Custom Woodworking offers a variety of services, and many people have had positive experiences working with the company. One such customer is Jenny, who was looking for a custom art piece for her home. She contacted New Wave Custom Woodworking and explained her vision to the team. They offered to create something completely unique to meet her needs and exceeded her expectations with the finished product.
Another customer, John, wanted a special flooring solution for his basement apartment. He worked with New Wave Custom Woodworking and they were able to craft the perfect hardwood floor that perfectly matched the room's aesthetic. He was especially pleased with their attention to detail"every small crevice in his floor was accounted for in the design.
Yet another satisfied customer is Elijah. Elijah had an ancient family heirloom chest of drawers that needed restoration work done on it rapidly before it could be passed down to another generation of his family. He connected with New Wave Custom Woodworking who quickly identified exactly what type of restoration would make his piece look like new again and returned it to him in record time.
After hearing these stories, you can understand why so many customers continue returning to New Wave Custom Woodworking time and time again"they deliver high-quality results every time! The team is always willing to go above and beyond in order to meet the needs of each individual customer while giving attention to every detail. Whether its restorations work, custom furniture pieces, or anything else related to woodwork, you can trust them as your go-to provider for top-notch craftsmanship!
Take-Home
New Wave Custom Woodworking offers an unbeatable level of customization and quality. With their specialized team of highly qualified, master craftsmen and designers, they are committed to giving customers the best possible designs and projects at the most affordable prices.
Taking this customization to the next level, customers can get furniture, cabinetry, trim work and built-ins constructed from a wide variety of hardwoods that are personally chosen to meet their needs. With extra attention to detail paid in selecting these custom woods, New Wave can help bring out each piece's natural beauty and designed according to each customer's individual style.
To ensure the highest quality materials for every project, all wood used is selected carefully sourced from responsible foresting practices throughout North America. Furthermore, with eco-friendly options available upon request, customers have the assurance that their items will be crafted from in sustainable materials with a reduced carbon footprint.
The cutting edge technology employed by New Wave guarantees precision cuts and exact measurements that yield gorgeous results without any hassles or waiting on lengthy custom orders. Their computer controlled machinery enables them to deliver detailed products faster than ever before while remaining cost-effective for the clients.
To sum it up, New Wave Custom Woodworking provides unbeatable craftsmanship combined with tailored design for every project delivered with impressive speed at a reasonable price point in an eco-friendly manner – there's no better choice when looking for custom woodworking services!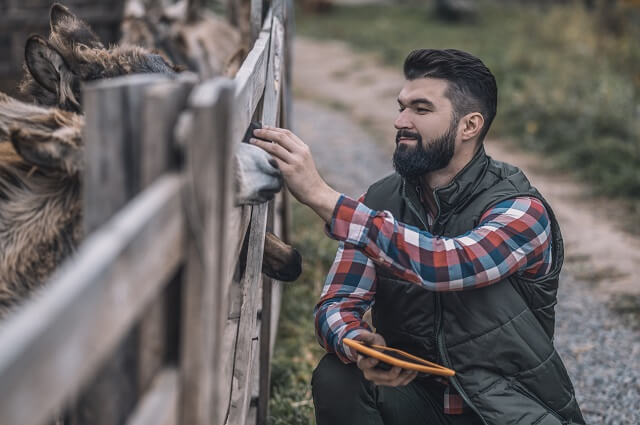 Hi everyone! I'm a woodworker and blogger, and this is my woodworking blog. In my blog, I share tips and tricks for woodworkers of all skill levels, as well as project ideas that you can try yourself.