Increase the focus on the customer and the customer experience
At First Cut Custom Woodworks, we believe that the customer experience should be just as important as the quality of our custom woodworks. That's why we strive to make the process of designing and creating custom pieces from wood simple, stress-free and enjoyable for our customers.
The process starts with your initial consultation. During this consultation, our experienced woodworkers will get to know you and discuss your desired project, design specifications, required materials, customization options and more. After getting a better understanding of what you are looking for in terms of design and craftsmanship, we will provide you with a detailed quote outlining all costs involved in creating your one-of-a-kind piece.
Once your quote is approved and the project begins, you can rest assured that all work will be completed by experienced professionals who understand the intricacies of working with various types of wood. For every project we commit to using only high-quality woods produced by local mills while paying close attention to current trends in home décor. Your project will go through numerous stages as it progresses until completion: raw materials selection, planning/preparing materials, sculpting/shaping them into desired forms and finishes via sanding & varnishing/painting where necessary or requested.
Throughout this process, communication between us remains open so that together we can ensure the perfect outcome of your custom piece —one that meets your expectations exactly— even if minor revisions are needed along the way. We always stand behind our work and offer a guarantee on all products leaving from our workshops: 100% customer satisfaction guaranteed!
Introduce the team behind First Cut
First Cut Custom Woodworks is a family-run business that has been operating in Wyoming for over 30 years. We pride ourselves on our craftsmanship and quality customer service in the production of custom woodwork. Our team consists of three generations of master craftsmen with over 100 years of combined experience.
Our founder, John Delaney Sr., started this company with his years of expertise in carpentry and passion for the trade, developing specialty skills such as intricate hand-carving techniques and detailed joinery. He has passed on his decades of knowledge to his son, John Delaney Jr., who has taken the company to new heights with his own deep understanding of cabinetry, furnituremaking, and architectural millwork. Both have been instrumental in creating custom works for private homes, commercial buildings, and luxury hotels throughout north America and abroad.
Lillian Delaney – John's daughter – carries the torch into the modern age by mastering the artistry behind design technologies such as computer-aided designs (CAD) to assist her team in designing detailed layouts easily adapted to meet customer needs. Her 3D sketches provide a comprehensive visualization unimpeded by physical limitations that can be used to modify existing plans or create entirely new ones as needed.
Finally, Mike Bryant, our production manager and youngest team member at First Cut brings everyone's visions and ideas together ensuring no detail is left unchecked through his manufacturing processes – all finished pieces are consistently perfect within their exacting standards without fail. His shop is staffed with a network of dedicated carpenters all extensively trained in traditional methods alongside cutting edge technology approaches, each one carefully selected from highly screened sources from across Wyoming state, working together towards making sure every project leaves us proud with great attention to detail.
Focus on the practical aspects of First Cut's woodworks
First Cut Custom Woodworks delivers authentic and reliable results for anyone's custom projects, giving them the opportunity to make something truly special with their own hands. The innovative tools used by First Cut make carpentry projects easier and more efficient than ever before. Whether you are looking for a single piece of furniture or an entire set, there is no limit to what First Cut can do for your home.
Creating custom woodworks for your space can save money and time that would otherwise be spent hunting down the exact right item in stores or shops. It eliminates the uncertainty of ordering online so that you can simply build something yourself that is perfect for your needs and aesthetic. Plus, using the high- quality materials and tools provided by First Cut allows customers to create something uniquely beautiful every time. From shelving units to beds, cabinets, tables, armoires, bookcases, and more – custom woodworks can save individuals time, energy, and money while crafting a unique piece of furniture exactly right for their needs.
Show the unique styles and customizations
First Cut Custom Woodworks specializes in creating custom woodworking projects that are perfectly tailored to the customer's unique needs. From one-of-a-kind furniture pieces, to intricate artistic sculptures and detailed architectural installations, First Cut is able to bring any design concept to life with personalized craftsmanship.
Our team of experienced designers, craftsmen and artisans can help clients create a wide range of custom items that showcase their own personal style. With our services, customers have the opportunity to select from several specialty woods and exotic species for their project, or bring any item of existing classic furniture into a modern style.
We offer an array of customization options such as paint stenciling, staining, antiquing, gouging and specialized carving techniques. Our custom designed furniture works hand in hand with clients' wide imagination and by implementing different aspects of their idea into the project while offering creative suggestions along the way they get their desired results. In addition to wood products we also expertly customize metal finishes including copper patina techniques allowing each piece unique originality through texture creation "tiger eye" effect etc..
At First Cut Custom Woodworks we turn our customers' unique visions into reality with quality craftsmanship that demonstrates our commitment to excellence. With every project we strive to make sure your vision is captured down to every last detail so you end up with a beautiful finished piece you can be proud of!
Highlight charitable work done by the team
At First Cut Custom Woodworks, we are committed to making a difference in our local community. As part of our commitment, we regularly donate pieces to various charities and causes. We also make sure to spend time volunteering with charitable organizations that have made an impact.
In recent years, team members have worked with Habitat for Humanity, raising funds and helping build homes from scratch for disadvantaged families. Our team members have also supported restoring the nearby woods and the surrounding environment-clearing away rubbish and improving existing walking trails.
No matter what cause is chosen to support, our mission stays the same: to always leave things better than how we found them. We put this message at the heart of everything we do-from devoting our time and resources for meaningful causes, to handcrafting one-of-a-kind wooden pieces from recycled materials.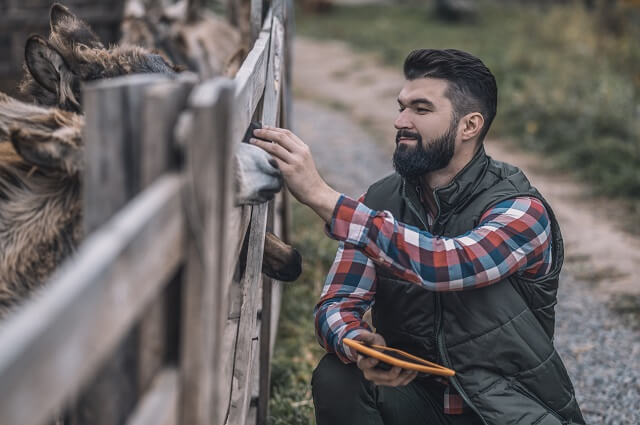 Hi everyone! I'm a woodworker and blogger, and this is my woodworking blog. In my blog, I share tips and tricks for woodworkers of all skill levels, as well as project ideas that you can try yourself.