Introduction
Building your own nightstand offers a number of advantages to those looking for the perfect piece of furniture. By taking on the task yourself, you can customize the design and materials to suit your exact tastes and budget. You will also be saving money by not having to purchase an expensive pre-made item. In addition, putting together your own project will provide a sense of accomplishment and pride knowing that you created something unique with your own two hands. Furthermore, through this process, you'll get the chance to practice valuable woodworking skills such as measuring, sawing, and assembling that could come in handy when tackling other projects. Lastly, depending on how elaborate you choose to make it, constructing your nightstand may even become a fun family activity!
Preparing for Your Woodworking Project
Before starting to work on your nightstand woodworking project, it is important to first prepare your workspace. This includes clearing the area of any clutter, as well as ensuring that you have sufficient lighting and ventilation. Also make sure that your workspace is level and protected from moisture, dust, or any other elements that would affect it during the construction.
Next, it is important to gather the essential tools and materials that you need in order to complete your project. Make a list of the various items required such as saws, screwdrivers, drill bits, nails, screws, sandpaper,, glue, clamps and finishes (paint/stain). Check that each tool is in good working condition – sharp blades on saws for example – and makes sure to have all of the necessary items on hand so that you don't waste time searching for them while building your nightstand. Finally, consult your plans often during woodworking projects to ensure accuracy.
Types of Wood and Techniques for Building a Nightstand
When it comes to creating an attractive nightstand, the type of wood and construction techniques used can make a big difference. Solid hardwoods such as oak, maple, cherry, or walnut are all excellent choices for their strength and durability. Plywood is also a good option that can be stained or painted to get a desired effect. Many craftsmen combine different types of wood as well, such as pine and birch, to create uniquely patterned pieces.
When it comes to construction techniques, dovetails are one of the most reliable options for cabinetmaking because they reatter physical strength while keeping the aesthetic appeal intact. Dowels can also be used in place of wet rocker pins if accurate alignment is important. Biscuit joiners are another popular choice due to their ease-of-use and adjustable customization options. These techniques all make great additions to nightstand woodworking plans in order to create beautiful furniture that is built to last.
Step-by-Step Guide to Building a Nightstand with Variations
Nightstands are a great addition to any bedroom, whether it's for extra storage or a spot to set your book and bedside lamp. If you've considered tackling the project of building a nightstand yourself, here is a step-by-step guide with plenty of variations to fit your style.
First things first – decide what size and design you want so that you can then plan out the materials needed and tools necessary. You'll want to determine the height and width of the finished piece so that you can purchase the right amount of wood. When picking out lumber make sure that the type is suitable for furniture making and 'kiln dried' which will reduce moisture in the wood. If this is not achievable, you may need to purchase thicker board and plane them down to size later.
Once all the supplies have been purchased, start by cutting all the necessary pieces according to your plans using either a saw or router for finer cuts. Then assemble each side panel by taking two left sides and attaching one on top of another at a 90 degree angle with screws or nails, repeating for both sides. Next attach all vertical boards at either end (front/back) of each panel – provide additional support where necessary with corner braces if needed – before finally attaching both sides together with table top boards across the lower shelf area.
If desired, attach handles to each side panel and sand down entire nightstand before applying desired finish. With these simple instructions and accessorizing options available like paint color, drawer pulls or knobs – it's now time for you to create your very own customized nightstand!
Finishing Touches
Once you have successfully finished crafting your nightstand from woodworking plans, it is time to add the finishing touches. Sanding, staining and sealing your nightstand will ensure that it lasts for years to come by protecting the wood from damage and normal wear and tear. Start by using a piece of medium-grit sandpaper to sand down any rough patches or irregularities in the surface of the nightstand. Next, use a slightly finer grit and run it over the surface once more. For an extra layer of protection, you can apply a coat of varnish or any other sealant product. This will also serve to bring out any tones in the wood's grain pattern and make it look beautiful. Finally, get creative by adding a stain color or paint glaze that brings out your personal design aesthetic. With these steps complete, you will be sure to enjoy your brand-new nightstand for many years to come!
Recommended Plans for Building a Nightstand
Nightstand woodworking plans range from basic to complex. Beginners should select plans that are simple and straightforward with easily obtainable supplies, eliminating the need for more advanced tools or more costly materials. A basic nightstand plan could include a rectangular top, two turned spindles along the side, a lower shelf, and four straight legs. This approach often requires only basic power tools including a circular saw, drill driver, and sander. It would likely work best with hardwoods such as oak, cherry or maple for its durability and timeless look.
Intermediate woodworking plans for nightstands might include more intricate designs that require additional tools like a table saw or jig saw as well as accessories such as router bits and sanding blocks. Examples of this type of design may include roll-top drawer faces, curved railings on the legs, inlaid details in the top surface and drawers with dovetailed joinery. Choose from a variety of medium hardwoods such as birch, ash or walnut for their strength and attractive appearance.
The most complex nightstand woodworking plans may feature additions such as beading around the edges of drawer faces; shaped pilasters flanking one or both sides; adjustable shelves inside one or both drawers; pull out writing surfaces using bottom-mounted soft-closing slides; ceramic knobs; LED lights hidden within the cabinet walls; secret compartments; tempered glass panels; textured veneers like quilted maple cherry or zebrawood; leather upholstery on the drawer face panels; brass trim highlights on door frames, leg facings, etc.; and multi-step hand rubbed finishes. Consider mahogany and other exotic woods when building these types of projects because they usually require much skill to master cutting accurately shaped components freehand rather than relying only on jigs and templates.
Unique Design Ideas and Tips for Personalizing Your Nightstand
When it comes to making your own nightstands, it's important to come up with unique design ideas that can help make your space look and feel special. One of the best ways to do this is by personalizing your nightstand woodworking plans. You could, for example, find a pre-made nightstand plan online and then tweak some of the details such as size, shape or finish to make it fit perfectly into your space. Other great ways to add personal touches are to choose different materials when building, like adding textured tiles instead of a smooth surface or using stained wood instead of a natural color. Additionally, use structures like drawers or shelves which will provide extra storage and keep items you need nearby but out of sight. Finally, think about customizing the features on the nightstands, whether you opt for an industrial design with metal edging or want something more traditional like wooden knobs for easy access to drawers. By paying attention to even small details when creating your own nightstands you can truly transform them from being just furniture into practical pieces of art!
Featured Projects and Inspiring Results
Nightstand woodworking plans offer an opportunity to try your hand at making a practical piece of furniture for any bedroom space. The versatility of these plans makes them well-suited for amateur DIYers, as well as seasoned carpenters. With the right tools and materials, it's easy to create nightstands that have both function and style. Nightstand woodworking plans come in all shapes and sizes, so you can find something to fit any room or decor style"from rustic country charm to sleek modernity. Plus, there are decorative elements like drawers, shelves, and pulls that can be added for a tailored finish. Not only will you have a beautiful piece of furniture when the project is complete, but you'll also gain valuable woodworking experience along the way. With access to detailed instructions, lists of required materials, and step-by-step illustrations, these nightstand woodworking plans make it possible for anyone to craft their own stylish pieces without sacrificing quality or experience.
Summary and Conclusion
DIY nightstand woodworking plans are a great way to create custom and unique furniture pieces for your home. Not only are these plans easy to follow and understand, but they also offer several key benefits. Firstly, these plans can provide significant cost savings as they allow you to make the furniture yourself instead of purchasing it from a store. This can lead to significant cost savings in comparison to buying pre-made pieces. Secondly, all of the materials used in the making of your nightstand will be of high quality and can be tailored according to your specifications. Thirdly, DIY woodworking plans come with detailed instructions that make it easy for anyone to build their own piece of furniture regardless of their experience level. Finally, there is a sense of satisfaction that comes with being able to produce your own furniture piece from start to finish. DIY nightstand woodworking plans allow you to customize the design and structure so that you have a unique piece that you can enjoy for years to come!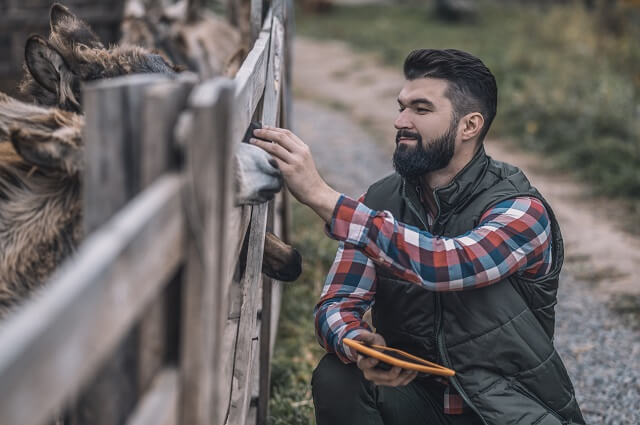 Hi everyone! I'm a woodworker and blogger, and this is my woodworking blog. In my blog, I share tips and tricks for woodworkers of all skill levels, as well as project ideas that you can try yourself.