Events and Programs
The Northern Indiana Woodworkers Association (NIWA) is devoted to the education and encouragement of woodworking enthusiasts. They provide an array of programs, events, and workshops designed to further members' skills and knowledge in woodworking. The following is a rundown of the upcoming events, programs, and workshops that NIWA is offering:
1. Beginner Woodworking Classes: These classes are designed for those new to woodworking who want to learn the fundamentals. Each class lasts four weeks, instructs on all necessary materials, tools, and processes, as well as hands-on guidance of a professional instructor and access to facilities and equipment.
2. Advanced Woodworking Classes: Advanced woodworking classes will teach members how to craft your own custom furniture while learning the finer points of sculpting or carving with intricate details. Expert instructors guide attendees through unique processes and help refine their skills throughout the class.
3. Woodwork Competitions: NIWA hosts regular competitions for members that showcase their skill at crafting beautiful pieces of furniture or creating intricate sculptures from various hardwoods materials. Members can enter their crafts into competition and win medals or prizes awarded by the paneled judges.
4. Seminars and Demonstrations: NIWA also holds regular seminars where members can learn from experts on tricky topics such as refinishing techniques or specialty wood selection advice while hearing demonstrations from master craftsmen who show off their work using both antique tools as well as modern machinery that produces results quickly yet accurately every time.
5. Group Projects: Working on projects together offers an opportunity for socializing with fellow members with each helping out in some degree on constructing one large undertaking such as building a bench for a public park or constructing a table for a charity auction item sale. This way everyone can help out in part so that any level of skill can be used to get the job done safely and smoothly all within budget limits!
Tools and Equipment
The Northern Indiana Woodworkers Association provides many tools, materials and equipment for the use of its members. Among these are power tools such as drills, saws and routers, and stationary machinery including planers, sanders and table saws. The Association also has hand tools such as chisels, planes and woodcarving tools as well an extensive selection of knife sets. In addition to basic tools, the Association has a variety of materials in both hardwood and softwoods that can be used by members. These include panels, boards, dimension lumber and even reclaimed wood from old barns or other structures. Finishing supplies such as stains and lacquers are also available at the organization's store so members can get creative with their projects. The association also offers educational classes on everything from choosing the right tool for a job to more advanced techniques like cabinet making or sculpture carving. With these resources available at its disposal members of the Northern Indiana Woodworkers Association have ample opportunities to hone their skills in both traditional craftsmanship on whatever they choose to make.
Location
The Northern Indiana Woodworkers Association serves woodworkers in the northernmost region of the state of Indiana, encompassing the cities of Fort Wayne, South Bend, Evansville, Indianapolis and Gary. This association provides an opportunity for avid woodworkers to participate in educational seminars, meetings and workshops which cover topics such as safety regulations, design techniques and tool usage. It also allows like-minded individuals to share ideas, inspiration and advice while networking with fellow craftspeople. The Northern Indiana Woodworkers Association is a great resource for anyone interested in furthering their knowledge of woodworking or just getting involved in this rewarding hobby.
History and Heritage
The Northern Indiana Woodworkers Association (NIWA) was established in 1998 as part of an effort to promote the art and craft of woodworking as it relates to the history, culture and heritage of Norther Indiana. As a non-profit organization, NIWA strives to create an inclusive atmosphere where members can interact with each other by sharing techniques, advice, stories, inspirations and experiences. Additionally, they strive to preserve traditional folkways and the unique character of Northern Indiana through exhibitions and workshops pertaining to woodworking practices from both past and present.
Membership is open to all who have an interest in wooden artifacts from any time period. The members work together on projects that reflect regional culture, share their skills when constructing or restoring historic artifacts, reconstruct weather-worn buildings associated with early industry or households and bring attention to threatened sites or buildings that are in need of preservation. Together NIWA has created a legacy built around knowledge which connects generations and celebrates the history of woodworking in Northern Indiana.
Success Stories
The Northern Indiana Woodworkers Association (NIWA) has had numerous success stories from their members over the years. Many of these stories are inspiring accounts of how individuals have been able to learn and perfect a craft, build camaraderie, and share experiences with others in the woodworking community.
One poignant example is that of Harold Timbs, a Vietnam vet whose transformation story began when he joined NIWA six years ago. After decades away from woodworking, Timbs found solace and healing in making furniture and other items. He was able to find comfort and a newfound purpose in life, which he credits to the sense of pride that comes with accomplishing something he can show off to friends and family.
Other members have spoken about great gains made through attending meetings, participating in workshops, finding new resources for materials or tools, networking, collaborating on projects and learning tips and tricks from other members. The result being projects created with more confidence by using better techniques resulting in beautiful outcomes for those involved allowing them to showcase their talents.
The stories of NIWA's success continue as our current members draw inspiration from past successes while continuing to push themselves further every day. NIWA displays these success stories proudly on its website as motivation for people looking to join or get back into woodworking. This opportunity has given so many people the chance of starting or continuing down a creative path but most importantly giving them hope that anything is possible if you try hard enough.
Legacy
The Northern Indiana Woodworkers Association (NIWA) is a proud legacy for its members, having put in countless hours to build the craftsmanship and skill that contributes significantly to the woodworking industry. Since its founding, NIWA has dedicated itself to maintaining and preserving woodworking excellence through its apprentice programs, education workshops, comprehensive technical training, and professional guidance. In addition, NIWA has been able to create lasting relationships between members who have gone on to become leaders of their respective fields within their area. With this inspiration and guidance, young wood craftsmen are able to push the boundaries of woodworking innovation while still staying rooted in traditional methods. The Northern Indiana Woodworkers Association's annual conventions bring together like-minded individuals from all around the region to help revitalize the craft and strengthen the trade of future generations of artisans. This shared passion for creating long-term impressions with each piece is what connects these men and women from different states who share an appreciation for the tradition and skill set that comes with this practice. These conventions also serve as an educational forum for everyone involved and provide a space for inspiring conversations about business practices, trends within their industry, potential sources for materials or services needed in order to complete certain pieces, as well as techniques that can help improve quality or efficiency when working with various hardwoods. NIWA will certainly leave its mark on future generations of artisans coming up within the Northern Indiana region due to its commitment towards preserving excellence in woodworking in such a vibrant and diverse land.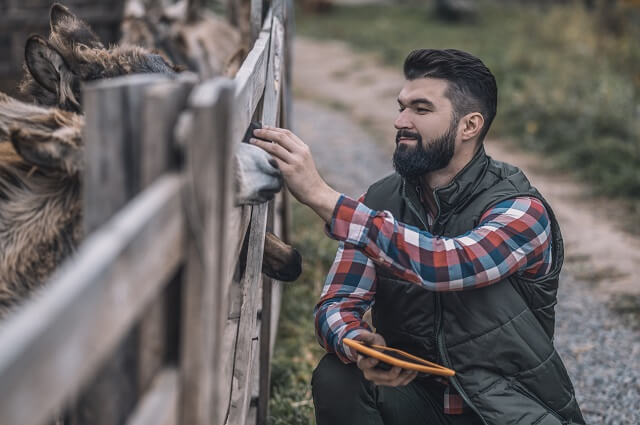 Hi everyone! I'm a woodworker and blogger, and this is my woodworking blog. In my blog, I share tips and tricks for woodworkers of all skill levels, as well as project ideas that you can try yourself.