Introduction to Rockler Woodworking and Hardware
Rockler Woodworking and Hardware was founded in 1954 by two brothers, Pat and Steve Rockler. With a mission to create hard-to-find specialized tools and supplies that are both functional and aesthetically pleasing, the company has become one of the most successful home improvement retailers in America.
In terms of core values, Rockler recognizes the importance of treating customers with respect and providing quality products at a reasonable price. In addition, their customer-centric approach is rooted in a commitment to carefully selecting the best tools for their customers' projects (as opposed to low-quality options that just hit their bottom line). They aren't interested in enticing customers into buying products they don't need or won't use; rather they provide advice and expertise to ensure customers find what they truly need.
To further enhance customer satisfaction, Rockler also offers unique services like woodworking classes in select locations, blogs full of tips written by experienced woodworkers, online videos created by experts on a variety of topics, custom cutting service for ordering plywoods or plastic sheets cut to specific sizes and even free shipping on certain orders placed online. By offering these services all under one roof, Rockler makes it easier than ever before for woodworkers to get the right tools for their projects " quickly and easily.
Products and Services
Rockler Woodworking and Hardware is a leading provider of quality tools, supplies and hardware for all types of woodworking projects. Rockler offers a wide range of products ranging from saws, lathes and routers to finish supplies such as stains, glues and abrasives.
Saws " Rockler offers several types of saws including table saws, band saws, miter saws, radial arm saws and jigsaws. These are used to make cuts in wood pieces in order to join them together or shape them into the desired object.
Lathes " Lathes are used to shape wood pieces by rotating them on an axis. Rockler carries a selection of lathe machines in both bench-top and stationary styles. They also sell various parts and accessories for these tools as well as sanders, chisels and other attachments.
Routers " Routers are essential power tools used for cutting out shapes or profiles in different materials. Rockler offers a range of router tables with both fixed base units and plungers options to suit any user's needs.
Finish Supplies " To complete their projects, woodworkers need the right finish supplies such as stains, glues, varnishes, polishes and waxes. Rocker has everything necessary to achieve smooth finishes on wooden surfaces using their finishing oils or spraying lacquers. Other items offered include abrasives for sanding down small blemishes in the wood surface before applying the final finish coatings.
Pricing – Pricing for all products offered by Rockler can be found on their website as well as inside stores at each location across the United States. Prices vary based on brand name products versus house brands made by Rockler themselves which offer more cost effective solutions for those looking to cut costs without compromising quality. Online shoppers may benefit from promotions through email subscriptions or buy-in bulk discounts when ordering multiple items from their carts all at once.
Customer Support
At Rockler Woodworking and Hardware, we value the satisfaction of our customers above all else. That's why our customer service policies are designed to provide a hassle-free shopping experience each and every time.
When it comes to warranties, you can rest assured knowing that many of Rockler's products come with a one year or two year guaranteed warranty. If for any reason the product does not meet your expectations, simply contact us at 800-279-4441 or email [email protected], and we will repair or replace it at no additional cost to you.
We want you to be completely satisfied with any item you purchase from us, which is why we offer Hassle-Free Returns/Exchanges on all products in their original packaging within 30 days of purchase date. In such cases, customers are obligated to cover shipping costs both ways as well as any applicable service fees and taxes associated with returned/exchanged items. For more specific terms and conditions regarding returns/exchanges, please check out our website page on returns/exchanges.
Last but not least, if you ever have questions or need assistance regarding one of Rockler's products, please do not hesitate to contact us"we're always happy to help!
Exclusive Promotions and Offers
Rockler Woodworking and Hardware is committed to providing customers with exclusive offers and promotions that make shopping for their products or services more rewarding. Customers can access a wide range of special promos, discounts, and sales which includes discounted shipping on orders over a certain dollar amount, bulk discounts on specific items, occasional Second Saturday Sales (which allows customers to spend an entire day browsing and taking advantage of exclusive offers), as well as deals on select tools, hardware, wood finishing products, books, DVDs and other woodworking-related items. Furthermore, Rockler understands the challenge customers face in staying up to date with current sales and events so they have online "sales flyers" that highlights the current special offers available through the company. In addition, customers can sign up for email notifications which come directly from Rockler's corporate office that include promo codes to save even more money with every purchase made. With Rockler Woodworking and Hardware you are sure to find something that saves you money!
A Celebration of Woodworking Craftsmanship
Rockler Woodworking and Hardware helps to provide any woodworker, regardless of skill level, with access to everything they need in order to craft the perfect piece. From luxury hardwoods and native lumber, to exotic woods from around the world, Rockler's expansive lumber selection is sure to make any project successful.
On top of its fantastic selection, Rockler also offers extensive educational resources for woodworkers at every skill level to support further growth and creativity in their projects. With detailed product reviews and user-generated projects for inspiration, their vast library of how-to articles ensures a successful workflow for any endeavour. Rockler has even developed a strong social media following featuring local makers, industry influencers and helpful hints on their Facebook page " all aimed at creating an empowering atmosphere for learning and collaboration.
In addition to providing tools for success, Rockler is dedicated to giving back as well. As part of their commitment to environmental responsibility, Rockler works closely with local non-profits such as Habitat for Humanity ReStore Programs focused on bringing quality builder supplies and donating materials across the US. Customers can find project sets that come complete with necessary items such as hardwood stock or unique cabinet combinations " eliminating the guesswork so you can assemble faster with confidence!
Community Events and Resources
Rockler Woodworking and Hardware prides itself on its commitment to woodworking enthusiasts. To that end, the company regularly sponsors and participates in events such as woodworking shows, seminars, open house days, demos, and more. These events give woodworkers a chance to network with other professionals and learn more about the craft, while also having fun and celebrating their passion for woodworking.
In addition to providing a means of connecting with other passionate individuals in the community, Rockler offers myriad online resources for those looking to improve their craftsmanship. These include printed project plans featuring step-by-step instructions, videos designed to help with tool setup and maintenance, free downloadable software for design guidance, and exclusive members-only features like discounts on products from partner companies. All of these resources can be found with just a few clicks on the official Rockler website.
Product Spotlight
Rockler Woodworking and Hardware is a retailer that specializes in all of your woodworking needs. They offer an impressive line of tools, power tools, jigs, clamps, glues and other accessories to help you get the job done right. Among their featured products are router tables, drill presses, table saws, band saws and scroll saws"each designed to help you tackle even your most challenging projects with ease. From creating custom furniture pieces or simply refurbishing old items in need of repair, Rockler has the perfect equipment to get the job done quickly and efficiently.
One of Rockler's most popular product lines is their jigs and clamps series. These robust pieces of equipment provide you with a wide range of options to properly align parts for seamless joinery on any project. With bench dogs or pin hinges for positioning components for drilling or gluing, these items help make accurate joints without compromising overall accuracy and quality.
Rockler also offers router bits for fast cuts in stock molding as well as low-cost abrasive cutters that are excellent at following templates for precision routing workflows. For aerated files like dadoes and grooves on deep material depths, you can choose from Rockler's extensive selection of specialized cutting tools such as double edged grooving bit sets for producing intricate details without splitting the material apart. Rotary tool kits offer a variety of router bits allowing you to customize your projects according to whatever design preferences you may have in mind. Additionally, Rockler sells various dust collectors to help keep your workshop clean while collecting all those pesky shavings generated by routing operations safely away from your breathing space
Conclusion
Rockler Woodworking and Hardware offers a variety of helpful supplies and materials that can help bring your woodworking projects to life. They offer a range of tools, hardware, lumber, finishes, jigs, plans, accessories and more. Also available for purchase are workshop must-haves such as clamps, sanders, routers and power tools. Rockler also offers helpful advice with their tutorials and resources on advanced techniques like scroll sawing or even carving intarsia. With great customer service teams in store and online plus highly customizable options like cutting lists or custom wood parts, you have access to the support necessary to make any project successful. With Rockler's selection of quality products and helpful services, they can help make any woodworking dream into reality!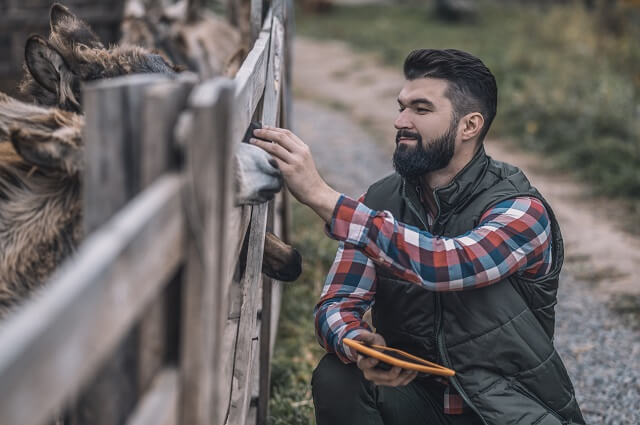 Hi everyone! I'm a woodworker and blogger, and this is my woodworking blog. In my blog, I share tips and tricks for woodworkers of all skill levels, as well as project ideas that you can try yourself.