Introduction
Woodworking projects make great Christmas presents to give to family and friends during the holidays. Not only are they one-of-a-kind, but woodworking projects often have intricate details that show how much you care about the recipient. Additionally, woodworking can be an enjoyable activity for both the gift giver and receiver, as it provides a creative outlet for both people. Here are five simple woodworking projects for Christmas presents.
The first project is a wooden cutting board. It makes a great kitchen essential gift and can easily be decorated with decorative etchings or engravings of letters or images while sanding its edges. Another great option is a jewelry box, complete with small dowels which can support miniature drawers inside. To spruce up the box you can use stencils with festive winter designs to decorate it outside or inside the lid of the box. The third project is a coat rack which will come in handy when winter comes around again since coats tend to pile up on entrances. It can also be personalized with customized messages for added fun! Fourth would be making small wooden planks that could act as coasters or even business card holders containing witty quotes about what is written down on them. Finally, why not give a set of floating shelves? They look elegant and decorative but still offer spacious storage solutions for books, collections, decorations and more!
Benefits of Woodworking Projects
Woodworking projects make great Christmas presents for the special people in your life, as not only are they personal and unique, but you can guarantee that your present will be a hit! Woodworking can also be a therapeutic activity, meaning that during the process of creating a project you can gain skills, build confidence and see a feeling of accomplishment when it's done. Working with wood is a great way to learn new carpentry techniques and practice them too. Woodworking projects often don't require any specialist tools beyond some basic hand tools " all of which can be incredibly satisfying to use. An added benefit to many woodworking projects is that raw materials such as timber are relatively inexpensive, so you can create meaningful gifts without breaking the bank. Some simple ideas for Christmas gifts include wooden frames, card holders or boxes designed to fit special items for each recipient – these types of projects are suitable for anyone regardless of their level of experience in woodworking. The possibilities with woodwork are practically endless; and by designing something both beautiful and useful from scratch using just a few select components makes it even more personable and rewarding.
Safety Considerations when Working with Wood
When it comes to woodworking, safety should always be the top priority. Whether you are tackling a small project or even a larger one for Christmas presents, there are several safety measures you should keep in mind when working with wood.
First, always wear eye protection and protective gloves. This will help prevent sawdust from entering your lungs and keeps your skin protected from scrapes, splinters, and cuts that can occur during DIY woodworking projects. Be sure to use tools properly and follow instructions as directed. Make sure that all power tools are unplugged when not in use and keep all blades sharpened for a smoother cut.
In addition to the above measures, make sure you invest in quality materials whenever possible. Cheap plywood could contain dangerous chemicals which could affect your health upon inhalation of sawdust or even direct contact with the material itself. Finally, measure twice before cutting- one wrong measurement can completely ruin the outcome of any project!
Popular Woodworking Ideas For Christmas Presents
One popular woodworking project for a Christmas present is to build a keepsake box. Start by crafting the box out of either pine or cedar wood, then personalize it with engravings, paint or finishes. You could also make a wooden photo frame to give as a gift. Cut out pieces of wood in various shapes and sizes and sand down the edges before assembling them together. Finish off with a coat of gloss or varnish and add decorative details like colorful ribbons or floral motifs. Another neat idea would be to craft a mini jewelry holder in the shape of an ornament. Cut out small sprigs of greenery and glue them together with patterned paper for some extra flair. A wooden chest is another fantastic gift choice that can easily be customized for each recipient. Create an initial on the outside using an acrylic paint pen and fill the inside with trinkets and treasures!
Easy DIY Projects for Impressive Woodworking Results
By taking on simple woodworking projects for Christmas presents, one can create an impressive collection of handmade items with straightforward materials, tools, and instructions. These projects may include making a tool box, birdhouse, cutting board, side table, or even a personalized picture frame. With some basic supplies such as pine boards, sandpaper, and a few hand tools such as saws and drills one can easily create beautiful presents that will last a lifetime.
In addition to the basic supplies mentioned above additional tools may also be important when taking on DIY projects depending on the difficulty level desired. For instance if making a more intricate project like building a bookshelf different levels of sanders may be necessary to achieve window pane patterns and detailing. Other power tools like routers might also be useful for making complex joinery cuts for grooves or slots in shelves or drawers. Other adhesives may also come into play such as wood glue and carpenter's glue for constructing pieces that are solid but allow minor movement when being used.
In conclusion by using easy-to-follow steps individuals can make an impressive end product out of simple woodworking projects for Christmas presents with just enough effort to gain the satisfaction of having accomplished something worthwhile without becoming discouraged due to too many difficult steps involved in the process.
Making Handmade Gifts Truly Personal
If you're looking for a way to make the Christmas presents you give this year truly meaningful, consider taking up woodworking and creating simple woodworking projects for your loved ones. The satisfaction of knowing that you put in the craftsmanship to create something unique and special will be much more rewarding than buying them something off-the-shelf. Plus, it doesn't take as long as you may expect; there are several beginner-friendly projects you can tackle even with minimal skill or equipment.
For example, try making a wooden bowl out of scrap lumber. Start by drawing up detailed plans or finding an easy tutorial online. You'll need basic tools like a saw, sander, drill and clamps to get started. Once you have the right supplies, cut the pieces of wood down to size according to the instructions and then glue them together in a circular shape. Now use clamps to hold it all together as it dries — about 24 hours should suffice. Finally, sand down any rough edges once everything is dry and finish with a coat of protective sealant or paint in whatever color your recipient desires. This is one of many simple but stunning Christmas gifts they're sure to appreciate!
Creative Ways to Present Your Woodworking Results This Holiday Season
Creating truly special presents for Christmas can be challenging, particularly with something as intricate and often-challenging as woodworking. Thankfully, with a few simple ideas, you can make your gifts stand out this holiday season.
One of the most exciting options is to create small, tabletop displays featuring your woodworking projects. You could start with basic items such as a candleholder or jewelry holder, or go bigger and display larger pieces like wall panels, boxes or frames that highlight family photos. Think about adding a personal touch through colorful ribbon or garland around your work so it stands out more and brings an extra festive spirit to the season!
Another great option is to make customized items using existing products. For example, buy wooden toys at the store like cars, trains and dolls then decorate them yourself with painted dragons, embellishments such as ribbons and shimmery glitter paint. You can even add magnets to each item so they can stand up on the refrigerator or other metal surfaces in their new home!
Finally, consider customizing shop-bought woodwork items for those who are especially sentimental about family heirlooms. Decorated spoons with great-grandparent's initials carved in them make thoughtful birthday present for children's birthdays too! If you have some special tools like drill press or router at your disposal, you can also craft creative gifts from scrap lumber such as birdhouses or even personalized signs for houses that feature last names and home street addresses. No matter what project you choose to tackle during this holiday season, these easy ideas will surely make your gifts much more memorable and one of a kind!
Get the Right Tools For Your Project
If you are looking to make beautiful and unique Christmas presents this year but don't have any woodworking experience, it's important to make sure you get the right tools for your project. Consider purchasing a beginner's tool set that includes all the basic tools you need such as a jigsaw, drill, hand plane, clamps, and a hammer. Having the right tools makes all woodworking projects much easier and will help you achieve better results in less time. Make sure to read reviews and ask for advice from experienced woodworkers about what type of tools are best for your particular project before investing in any costly items. It's also important to research safety tips when working with power tools to ensure that you finish your project safely and securely.
Conclusion
Woodworking projects are a great choice for Christmas gifts as they can be cherished for a lifetime. Not only are they beautiful, but they also demonstrate thoughtfulness as they have been meant to fit the recipient's personality and lifestyle. Furthermore, making them yourself allows you to customize the project to give it a special touch. With these reasons in mind, woodworking projects make the perfect holiday presents that your loved ones will cherish for years to come.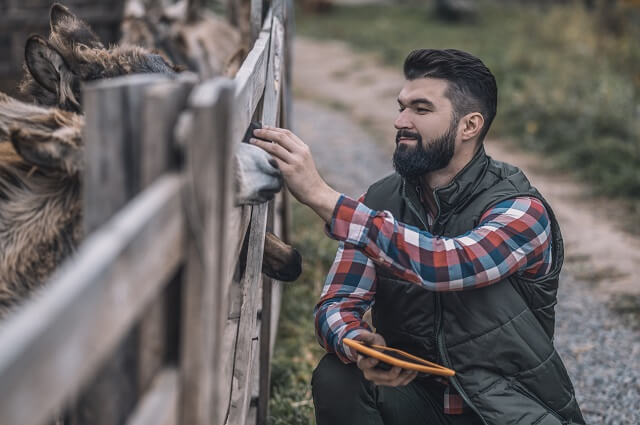 Hi everyone! I'm a woodworker and blogger, and this is my woodworking blog. In my blog, I share tips and tricks for woodworkers of all skill levels, as well as project ideas that you can try yourself.