Introduction
Woodworking plans are essential tools for learning, designing, and constructing a variety of woodworking projects. These detailed plans come in many shapes and sizes, from large-scale furniture builds to smaller craft projects. The most popular types of woodworking plans include blueprints for cabinets, chairs, desks, tables, beds, bookshelves, pergolas, planters, toys and games, as well as storage solutions like drawers or closets. Additionally, there are specific plans for outdoor projects like arbors or chicken coops; simple work pieces such as cutting boards or lanterns; and kits complete with pre-cut wood shapes and instructions to assemble items such as candle holders or birdhouses. These comprehensive plans range in complexity suitable for everyone from beginner woodworkers to seasoned professionals.
Benefits
Woodworking plans offer a host of benefits for woodworkers, no matter the skill level or experience. Some of those benefits include:
1. Increased Understanding " Woodworking plans can provide a visual example of how the end project will look – reducing the guesswork and allowing you to see how components are affected by various changes you make as you work through the project. This gives a better understanding of how pieces fit together, as well as providing insight into possible improvements that can be made.
2. Improved Accuracy " As a result of taking advantage of detailed plans, accuracy improves greatly due to being able to measure outlines, angles, and other crucial measurements in advance. This allows you to understand piece sizes before they are cut, resulting in less material waste and improved product quality overall.
3. Greater Efficiency " By having specific instructions laid out ahead of time, woodworkers can save time on repetitive operations such as cutting stock for different parts or steps throughout the construction process. Additionally, planning projects provides core focus points that ensure every detail is taken care of sooner rather than later -streamlining productivity and overall efficiency even further.
4. Suited Projects – There are several types of projects with plans tailored specifically to their needs so that each project is optimized down to its finest details and utmost detail; things like furniture making, cabinetry assembly/installation along with toy-making plans are all readily available from reputable sources. For example, furniture making may call for specialized joints and braces that ordinary woodworking plans might not have in them, so it's wise to find the specific plan tailored for those projects if needed. Other examples include router table plans for complex routing jobs or musical instrument making plans for luthiers wanting perfect curves for their instruments
Identifying
When it comes to woodworking plans, the first step is identifying what you are looking for. This could be based on type of wood or the specific project in mind such as a cabinet, chair, or bookcase. Once you have a better idea of what you are looking for, consider creating a list that consists of all the materials needed and information relating to each item. For example, if you are making a table out of maple wood then make sure to include the type of screws and fasteners required. Additionally, it's important to think about the project scope; how much time can you dedicate to the project? What experience level do you have? By getting clear answers to these questions ahead of time, it will make it easier to find relevant plans and narrow down your search. In addition to finding specific plans online, don't underestimate the valuable resources found in books or magazines dedicated to various projects around the home. Even if something isn't exactly what you're after, it can often help as inspiration for your own ideas and add some creative flair your project was missing.
Resources
Online forums are an invaluable resource for the avid woodworker, offering an abundance of advice and knowledge from experienced woodworkers. Many popular forums allow users to connect with other members and ask questions, share tips and tricks, teach classes, provide online resources and record project updates. Experienced members are often willing to offer free advice on any topic relating to woodworking projects, from honing proper tool maintenance and use to learning how to build specific pieces of furniture or unique gifts. Furthermore, many of these forums provide step-by-step guides specifically geared towards beginning woodworkers, ensuring everyone can benefit from the collective experience published on their board. Connecting with these knowledgeable individuals can help quickly push a woodworker's skill level far beyond where it otherwise would have been. Participating in these online communities adds a strong sense of camaraderie to the art of woodworking that can be difficult to find elsewhere.
Safety
When working with power saws, sanders, and other advanced woodworking tools, safety is of utmost importance. Before beginning any woodworking project that involves using advanced woodworking tools, read the owner's manual for each tool and become familiar with its use and safety procedures. Make sure to get proper instruction from a professional before starting any projects that require the use of advanced tools. Always wear appropriate personal protective equipment such as protective eyewear, face shields, dust masks, and hearing protection when working with power tools. Consider taking a class on basic woodworking safety to learn more about best practices in the shop.
Always remember to keep your work area clutter-free and organized so you can easily access all your needed tools at any time. Keep all cords free of clutter or trip hazards so they do not interfere with your workflow. Be aware that high-speed rotary cutting tools may kick back materials towards you unexpectedly; always keep yourself standing to the side of these machines while they are running in order to remain out of harm's way. Never leave a machine running while unattended " take care to turn it off whenever you leave the immediate vicinity. Finally do regular maintenance checks on all your machines to ensure their safe and reliable operation.
Conclusion
In conclusion, these are some of the top woodworking plans to help you in creating many beautiful projects. Whether you're a beginner or a skilled craftsman, these top woodworking plans will offer something for everyone. With so many options available you can find plans to fit any skill level and budget. Furthermore, following these recommended woodworking plans will take your project from concept to completion with ease and efficiency. Once completed, your woodworking projects will surely create stunning pieces with lasting value!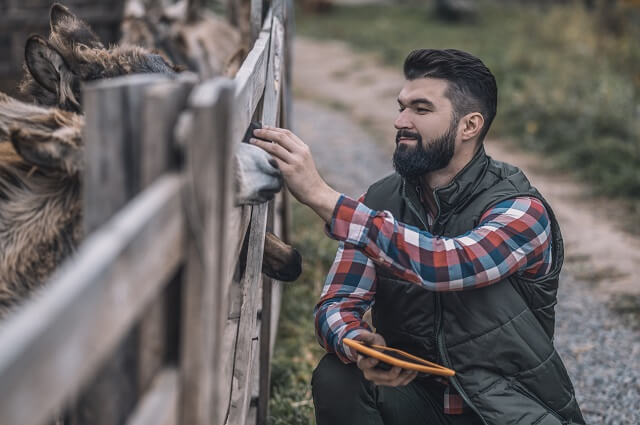 Hi everyone! I'm a woodworker and blogger, and this is my woodworking blog. In my blog, I share tips and tricks for woodworkers of all skill levels, as well as project ideas that you can try yourself.