Introduction
Wall woodwork designs are becoming increasingly popular as people look for ways to add character and charm to their homes. There's no denying the beauty of wood, which is why adding wood accents to your walls can be an elegant way to decorate and bring a sense of warmth and comfort into your space. Not only can wall woodwork designs provide visual interest in an interior design scheme, but they are also great for practical purposes, such as creating storage or hiding wires and cables. From paint-dipped pieces of timber to wooden signs with phrases and quotes, there are many unique wall woodwork ideas that can help you create a stylish environment without spending a fortune. Here are some inspiring ideas to get you started!
One popular idea is distressed painted panels. Take small planks of light-colored softwood (such as pine or cedar) and apply a few coats of paint in either contrasting colors or one color with multiple shades of the same hue. Then use sandpaper to distress the paint in various places on each plank for a rustic look resembling true barn wood. Alternatively, you could choose bold colors like black or navy blue for that modern industrial look. You can also build geometric shapes such as diamonds, hexagons or circles by layering assorted pieces of wood together around an inner frame made from thinner strips – perfect if you're looking for something sophisticated yet simple.
For an artistic touch that doesn't take up too much wall space, consider a vertical bookcase made out of reclaimed wooden boards mounted vertically onto narrow metal brackets. Perfect for displaying books and knickknacks while keeping precious floor space open! Finally, why not turn your walls into artwork itself? With stencils and spray paint (or hand painting) you can create lovely scenes featuring flowers, plants or animals – hang these art pieces alone or assemble them into larger patterns to really make your walls stand out!
Benefits and Drawbacks of Incorporating Wall Woodwork into the Home
The incorporation of wall woodwork into the home can have numerous benefits and drawbacks depending on the specific design and its implementation. One of the main advantages is that wall woodwork has an aesthetically pleasing appearance. The use of wood in panels, wainscoting, and molding can create an attractive warm atmosphere that adds character to any room. Another benefit of wall woodwork is that it can provide added insulation and make a space feel cozier, thanks to its natural insulating properties. Additionally, wood walls are relatively easy to maintain, as they don't require much cleaning or polishing throughout their lifespan.
On the other hand, one major drawback of using wood walls is the potential for damage due to water or moisture exposure. If not properly sealed or installed correctly, wooden walls can be easily damaged by humidity or direct contact with liquids. Additionally, wooden walls are generally more expensive than traditional plaster alternatives. Lastly, some designs may take longer to install due to more detailed instructions required for fitting each panel piece together in a cohesive manner.
Inspirational Wall Woodwork Ideas to Refresh Any Room
If you're looking to add a unique element to any room in your home, woodwork is the perfect solution. From adding touches of character such as rustic beams and exposed boards to impress guests or adding small accents like wall art and bookshelves that provide practicality, there are plenty of inspiring wall woodwork ideas out there. For living rooms and bedrooms, you can use creative designs of shelving and shelf brackets that don't take up too much space yet still provide plenty of storage. If you want to add a vintage feel to the kitchen, reclaimed wood can be used for cabinets and countertops. As for the bathroom, try incorporating natural elements with bold pieces made of stone or fallen driftwood. With such great design possibilities available, your wall woodwork ideas can be truly unique and impressive!
Exploring the Rich Versatility of Wall Woodwork
Wall woodwork is a popular way to transform any home or office space. It is versatile and can be used for both functional and aesthetic purposes, creating the perfect balance between form and function. Woodwork can add depth and warmth to any room, making it inviting and cozy, while also adding an air of sophistication. Depending on how you choose to use it, wall woodwork can become the focal point of a room or it can play a subtle supporting role in the overall design scheme.
Examples of wall woodwork ideas include paneling and trim. Panelwood consists of thin sheets that are usually made out of pine or oak, although other types of hardwoods may also be used. When applied tastefully, wall paneling can add texture and visual interest to an otherwise plain wall and come in many different styles such as raised panels, beadboard, tongue-and-groove slats, wainscoting, shiplap boards, and much more. Trim work enhances the design by being placed around windows, doorways or along moldings. It provides definition within a room and helps accentuate those elements specifically highlighted by this type of woodwork. With so many options available in terms of size, shape and style trim work is yet another way to instantly beautify your walls with woodworking projects that are relatively straightforward but yield impressive results when done correctly.
Finally another type of wall woodwork commonly seen today is furniture pieces like shelves and mantles which though not permanently attached still create an elegant living space if incorporated properly into your overall design scheme. Shelves provide convenient storage space while mantles make excellent room accents when accompanied with pictures or decorative items. Whatever your vision might entail it is possible to bring your dreams alive with a little bit of creativity and careful planning when working on your own DIY wall woodwork project!
Showcase of Creative Wall Woodwork Designs for Every Decor Theme
Wall woodwork can be used to create a stunning and unique visual impact in any size space. Depending on the wall woodwork style you select, these ideas can bring warmth, texture, color and interest to your design. From rustic farmhouse look to contemporary minimalism, there are several styles from which you can choose. Traditional wall woodwork is a great way to bring classic style into your home but if you prefer more modern look there are industrial or modern designs available that capture a sleek and sophisticated flair. For small spaces and nooks, wall woodwork can be used in unexpected ways by adding shelves for books or plants as well as hanging artwork that pops against the dark wood tones. Natural wood walls lend themselves easily to shabby chic looks that layer light colors with antique accessories or vintage furniture pieces. Moving away from conventional square panels and planks brings a distinct edge to decor while still highlighting the beauty of natural grain of the material. Solid timber panels and matching sets offer an organic yet contrastive backdrop that leads seamlessly into custom cabinetry or cozy hideaways within one continuous wooden motif built right onto the walls of your home.
Comparing Wall Woodwork to the Alternatives in Wall Decor
When it comes to wall decor, wall woodwork stands out as a unique and stylish alternative. Unlike traditional wall art, a well-crafted piece of woodwork can add a timeless charm and character to any room. Not only is wood durable and easy to work with, but it can also be stained or painted in various shades and finishes, giving you plenty of creative options to choose from. Woodwork can also be crafted into intricate designs like mandalas or geometric shapes, further enhance the beauty of your space. Additionally, many types of woodwork are relatively easy to install and don't require expensive tools or knowledge on how to construct them. With its versatility and durability, wall woodwork is an excellent choice for those looking for something more than just paint on the walls.
What to Consider While Installing Your Wall Woodwork
When installing wall woodwork, there are several factors you should keep in mind. Firstly, you will need to consider the type of wood and its quality to ensure that your project is sturdy and long-lasting. Secondly, you should make sure that the wall surface is smooth and even so that your woodwork won't look uneven with bumps and lumps. Additionally, you may want to decide on a design or motif beforehand to make it easier to come up with new ideas as you go along. It would also be wise to measure out your desired wall space prior to shopping for any materials so that you can determine how much would be needed. To finish off your project perfectly, it is best to select high-quality adhesives and sealants that are resistant to water and heat damage, as well as stains.
Ideas for Combining Wall Woodwork with Other Wall Decor
Wall woodwork is a great way to add character and charm to any room. It can be incorporated in different designs to create interesting patterns and shapes. A popular idea is to combine wall woodwork with other wall décor, such as mirrors, pictures, paintings, wallpaper, or textured materials.
Here are some ideas for how you might go about incorporating wall woodwork with other wall décor:
• Hang photos or artwork on a decorative wooden background for a unique look.
• Mount small shelves on the wall and place framed art pieces on top of them.
• Use wooden trim around windows or door frames to draw attention to them.
• Add an architectural element such as crown molding around the walls for an elegant look.
• Enhance your accent walls by adding decorative wall panels made from wood.
• Install exposed beams or built-in shelving for a rustic aesthetic.
• Create geometric designs with customized wood panels in different shapes and sizes.
Conclusion
Wall woodwork is a great way to add depth and texture to any home or workspace. It lends a feeling of warmth and cultural richness that can't be achieved with other materials. Whether it's using natural wood, engineered wood, veneer panels, or a combination of the three, wall woodwork offers an excellent opportunity for homeowners and designers alike to make a meaningful impact on their space. From intricate designs to bold, custom-made art pieces, the level of craftsmanship that goes into each piece of wall woodwork stands out more than ever before. With so many options available, it's easy to create any look and feel desired for an indoor space. Wall Woodwork truly turns walls from isolated pieces of structure into true works of art – making the environment both stylish and inviting in the process.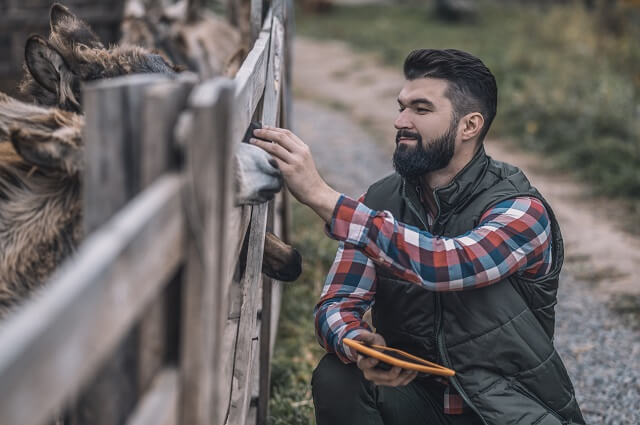 Hi everyone! I'm a woodworker and blogger, and this is my woodworking blog. In my blog, I share tips and tricks for woodworkers of all skill levels, as well as project ideas that you can try yourself.