Introduction
Drafting programs are a versatile and helpful tool that can be used by woodworkers in their craft. Many of these software programs allow the user to design projects specifically tailored to the size, shape, and complexity of a given project. This flexibility allows the user to streamline the entire process while ensuring precision in their drafting.
Other benefits of drafting programs for woodworkers include the ability to accurately render 3D models as needed for complex projects. Whereas other manual methods such as measuring, sizing and sketching leave room for error, drafting programs have the added advantage of offering more exact measurements and angles. Furthermore, with modern computer-aided design (CAD) systems, wooden elements and components can be easily arranged into intricate designs with ease.
When it comes to choosing which program is best suited for your work style, many factors should be considered such as cost, content type compatibility, ease of use and support options available from third-party developers or vendors. For example, some programs offer support which is especially useful for beginners to ensure an optimal work flow. Also, those considering investing in drafting software should keep an eye out for features such as animation capability, optical character recognition (OCR), and whether material costs can be calculated accurately.
Ultimately, woodworkers should consider their individual needs before selecting a suitable program; however there are some obviously popular pieces of software that have won praise from users worldwide – including AutoCAD by Autodesk (which we'll cover below). Ultimately selecting the best drafting program depends on personal preference so it is always recommended to research multiple options before making a final decision!
What to Consider when Choosing a Drafting Program
When selecting a drafting program for woodworking, it is important to consider the software's features. The best programs will have tools that allow you to accurately reproduce geometry and adjust dimensions quickly. They should also provide visual feedback on how your design will look when completed – this could be in the form of 3D mock-ups or rendered images. Additionally, you should look out for intuitive user options that provide easy-to-use shortcuts like drag and drop support. Other features you may want to pay attention to include support for different file formats, export capabilities and compatibility across multiple devices. Ultimately, by taking the time to research your options carefully, you can ensure you select the best drafting program for your needs.
Expert Tips on Choosing the Best Drafting Program for You
Choosing the right drafting program can be a daunting task. With different platforms, features, and user interfaces all vying for your attention, it can be difficult to decide what is the best program for you. Consider these expert tips when programming in woodworking projects:
1. Look for software that contains CAD integration capabilities which allow for greater accuracy and design capabilities. CAD-integrated programs are usually the most comprehensive options available and provide the reliability of accurate measurements and precision details needed when constructing woodworking projects like cabinets or furniture.
2. Evaluate software packages based on their feature set such as full project management tools, seamless integrations with other programs or social media platforms, 3D rendering abilities and importing/exporting functions—all designed to help make your woodworking projects easier to manage throughout production stages.
3. For beginners, it might be prudent to start out with a simpler program with an intuitive user interface so you won't have to relearn more complex navigation functions later on. Older versions of popular drafting programs offer smaller learning curves but lack certain features compared to newer versions.
4. Consider the support offered by each drafting program provider before purchase—look at both free assistance available online or through forums as well as premium service level support offered directly from the vendor should any technical issues arise after purchase. General customer reviews are always helpful too in giving a comparative perspective of providers offering similar features.
In conclusion, there is no single definitive answer when selecting the best drafting program for woodworkers since everyone has their own individual needs and preferences when it comes to designing their next piece of work; however following these expert tips should help narrow down your selection options ensuring the ideal program is chosen for you!
Popular Drafting Programs for Woodworkers
•AutoCAD: AutoCAD is the industry-standard computer aided design program that woodworkers all over the world use for drafting and CAD drafting services for their projects. It is an effective and powerful tool for planning, detailing, and executing projects. With it, 3D models can be made with realistic renderings of projects, allowing for precise measurements to be taken. Its vast library of components assists in visualizing how designs will manifest in the real word or output as blueprints.
•SolidWorks: SolidWorks is a 3D CAD design software widely used by woodworkers as well. It allows users to create detailed 2D drawings on multiple planes while still retaining a full three-dimensional view during the whole design process, greatly helping to visualize complex objects before they are produced. Alongside its solid modeling capabilities, SolidWorks also contains sheet metal tools which help streamline creating objects from flat profiles into finalized forms and parts ready for production without extra labor.
•SketchUp: SketchUp has been around for almost 20 years but with recent advancements in technology and features designed specifically for woodworking it has quickly become one of the leading cad programs used by woodworkers. It allows novice users to quickly begin creating highly detailed models without extensive learning time due to its ease of use. Woodworkers rely on its speed and seamlessness when bringing projects from cardboard plans and sketches into digital form using 3D models as well as display animation studies to present ideas visually before building them.
Autodesk AutoCAD
Autodesk AutoCAD is a comprehensive drafting program ideal for woodworking projects. This powerful and versatile software package allows users to create detailed 3D models, design templates, and reference images that can be used to construct precision furniture and other projects with exact measurements. Aside from offering advanced features such as parametric drawing tools, object snaps, and coordinate-based creation tools, Autodesk AutoCAD even supports the popular DWG format which makes it easier to send 2D sketches or 3D renderings to clients, vendors, or industry professionals. Not only is it incredibly user-friendly with its adaptable apps and intuitive interface but also users can access learning materials on the Autodesk website making it easy for anyone to quickly grasp its workings through tutorials, resources, help manuals, user forums, and tech support. With its broad range of customization options in both 2D and 3D drawing modes plus an array of third-party plugins available at reduced prices to enable faster production speeds – it's no wonder why Autodesk AutoCAD has become the go-to drafting software for woodworkers.
Microsoft Visio
Microsoft Visio is a great choice of drafting program for woodworkers and those in the carpentry field. It's easy to use and allows you to generate all types of visuals, like flowcharts, diagrams, building plans and other graphics. Woodworking projects often rely on precision, so crafting blueprints accurately is especially important. Visio comes with several tools that allow woodworkers to measure, calculate and plan out each aspect of the project. For example, a diagramming tool may display an architectural view of a house or furniture piece with accompanying dimensions for making cabinets and drawers. The templates also let users create 3D views that aid in better visualizing the dimensions of pieces prior to cutting any material. Other helpful features are customizable themes for modifying floor plans or design ideas plus the ability to transform 2D objects into interactive 3D shapes with only one click. With the huge selection of shapes, stencils and styles provided by Visio, woodworkers have plenty available to them when using this effective drafting program.
SketchUp
SketchUp is a powerful and versatile 3D CAD (computer-aided design) software program that is commonly used by woodworkers and professional designers. SketchUp enables you to create virtually any design or object in three dimensions with ease. Its intuitive interface means that even if you don't have a lot of experience with drafting programs, you can still produce great results quickly and accurately. With SketchUp, woodworkers can find suitable solutions for their woodworking projects in minutes. It can be used to create furniture designs, architectural structures, and more. Plus, SketchUp's built-in library of materials makes it incredibly easy to access and apply images based on the material being used. Add that to its compatibility with other programs such as AutoCAD and Revit, and you have a tremendous amount of power at your fingertips.
Conclusion
Finding the best drafting program for woodworkers requires careful consideration of the features and tools offered. The best solution will depend on your budget, level of expertise, specific project requirements, preferred workflow, type and quality of output desired, and what hardware you're working with. If possible, try to test out user interfaces and sample files in a demo version before making your purchase decision. Finally, there are a variety of types of design software available which can be used in combination to suit any custom project needs encountered.
Additionally, when selecting software it is important to ensure that the program offers support for formats like DWG or DXF files which may be required by other software applications or laser cutting machines commonly used in woodworking processes. Furthermore, some software may come with helpful templates and tutorials that can assist inexperienced users get up to speed quickly, while more experienced professionals may want to seek out programs offering advanced design capabilities such as three-dimensional modeling in order to help them bring their projects to life. Ultimately, no matter what type of drafting program you choose for digital woodworking designs, make sure it works well with your existing process and creates results that meet industry standards.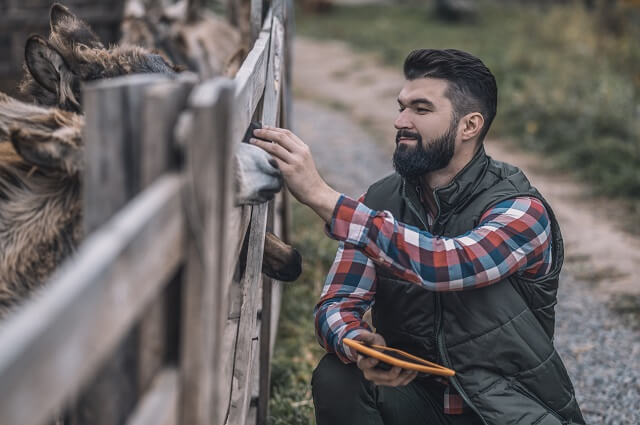 Hi everyone! I'm a woodworker and blogger, and this is my woodworking blog. In my blog, I share tips and tricks for woodworkers of all skill levels, as well as project ideas that you can try yourself.