Examples of Projects that Utilize Woodwork Epoxy Resin
1. Live Edge Table Tops: Members of the woodworking community have used epoxy resin to protect, enhance and decorate live edge tabletops. The epoxy provides a clear glossy layer that brings out the detail and grain of the wood while impervious to moisture or water damage.
2. Resin Artwork: Creatives have utilizes woodworking epoxy resin to create beautiful artwork and crafts such as jewelry, wall art, sculptures and more. By combining their chosen materials with selectively mixed colors of resin they can produce stunning results which are often immortalized with a sealant layer of clear epoxy for longevity.
3. Wood Countertops: Many kitchens feature beautiful handmade countertops thanks to epoxy resin. This substance is useful for creating non-porous surfaces with strong bonds between the various layers of material used in construction without adding too much weight or bulk to the finished product.
4. 3D puzzles and terrariums: With its ability to provide a crystal clear view from all angles, epoxy resin has enabled professionals and amateurs alike to create amazing 3D wooden puzles and miniature terrariums for display in homes or offices
Troubleshooting Common Issues with Woodwork Epoxy Resin
Problem: Resin is too thick and not curing properly
Solution: If the resin is too thick, it can be thinned out by mixing in a slow-cure hardener or using a heat gun to melt it slightly. A small amount of denatured alcohol or acetone may also be added (up to 10%) in order to make the resin more fluid.
Problem: Bubbles forming in the resin
Solution: To avoid bubbles, use very low vibrations or a gentle blowing of warm air during application. Many have also found that warming up the resin prior to use helps reduce bubble formation. Additionally, the addition of surfactants can help pop any existing bubbles before the resin cures.
Problem: Discoloration caused by impurities from materials
Solution: It's important to ensure all surfaces are free from dust and dirt before applying epoxy resin. Some find that curing time can cause oxidation which leads to discoloration if there are oils or other residue present on surfaces beforehand. In some cases, washing with soap and warm water may aid in reducing discoloration. Using a vacuum chamber may also reduce discoloration if applied correctly.
Next steps / Recommended Products
Woodworking epoxy resin is a strong, reliable material used to finish different wood projects. To begin working with epoxy resin for woodworking projects there are several supplies and tools that you'll need, such as:
• Low Viscosity Epoxy Resin " Low viscosity epoxies are often easier to work with than higher viscosity ones as they flow more easily and wet substrates better. There are multiple brands of low viscosity epoxies available on the market, so it's best to consult with a professional or experienced craftsperson to determine which one will be best suited for your project.
• Glass Measuring Cups " For accurate measurements, use glass measuring cups in order to measure each component of the epoxy before mixing.
• Mixing Sticks " Using specific mixing sticks or utensils will ensure that you're not introducing any possible contaminants into the mixture. Make sure that any mixing sticks you use have not been in contact with other materials beforehand.
• Stirring Sticks – Make sure that the stirring stick you use is made of non-porous material like stainless steel or plastic in order to prevent introduction of any additional particles or solvents into the mixture.
• Rubber Gloves – In order to protect skin from contact with uncured resin use rubber gloves throughout the entire process from measuring, mixing and applying resin.
There are many products available on the market specifically designed for working with woodworking epoxy resins such as pail liners for easy cleanup and foam brushes for an even application of resin onto wood pieces. Different suppliers offer courses on how to correctly utilize and mix epoxy resin when working on wooden projects such as tables, chairs, sculptures and more so it's best to take advantage of these resources if available.
Video Tutorials or Interactive Guides
Woodwork epoxy resin is a versatile material that can be used to make a variety of strong, durable items. With it, you can create anything from sculptures to furniture parts. To get the most out of it, though, you need helpful information on how to handle and work with it. Fortunately, there are plenty of resources online that can provide such information.
Video tutorials are easily found online and are often the most straightforward form of guidance when working with epoxy resin. Most tutorial videos cover all aspects of the process – from preparing the work area and mixing materials correctly to using the correct tools for rolling or curing epoxy with an airbrush or heat gun. Many videos also provide tips for avoiding common mistakes and editing problems that may arise during the project.
Interactive guides are another great tool for those looking to use epoxy in their projects. These range from interactive webpages with clear instructions on using specific tools to simple questionnaires designed to match users up with suitable product recommendations based on their individual needs. With these sorts of options available, novices and experienced woodworkers alike can find helpful guides that can help them get the most out of working with epoxy resin in woodworking projects.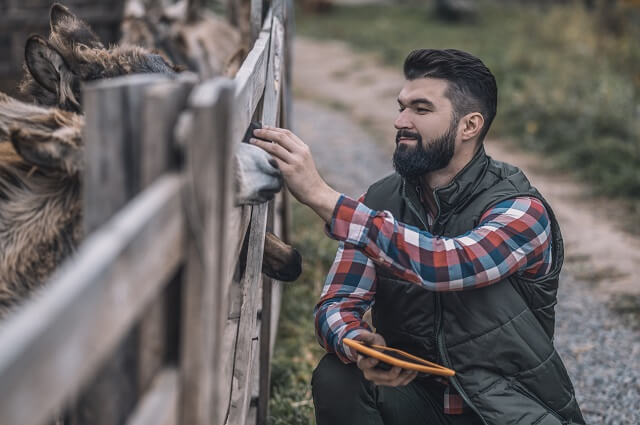 Hi everyone! I'm a woodworker and blogger, and this is my woodworking blog. In my blog, I share tips and tricks for woodworkers of all skill levels, as well as project ideas that you can try yourself.