Introduction
Woodworking bookshelf ideas are plentiful and can be used to create many different types of shelves for all sorts of purposes. Whether you are looking for a way to store and display books or a delightful showpiece for your home, woodworking projects can provide the perfect solution. From wall-mounted bookcases to wooden closet organizers, woodworking bookshelf ideas are an excellent way to get creative and add functional storage areas in any room.
Popular woodworking projects include floating shelves, ladder style shelving units, cubby hole cubes and modular bookcases that can easily be adapted to fit wherever they are needed. Wall-mounted shelving is often built into the walls or ceilings giving modern homes an organized space with plenty of storage for books and other items. Commonly used materials for custom designs include solid wood or reclaimed wood such as pine, teak, oak, or mahogany. Most of these materials have natural beauty that adds character and imbues each shelf with personal significance or simply durability and strength to hold heavier items.
For those focused on storage rather than display pieces designed from metal tubing can offer maximum support without sacrificing style elements. In addition modern components like glass facades can also add visual interest adding sophistication to the design further accentuating its strength as both decorative artwork and highly functional furniture piece. For more specialized uses such as bedroom closets narrow but deep units may be best while large living rooms benefit more from wide spaces to accommodate larger collections of books while still allowing a walkway running throughout the room. Additionally curved sides act as a backdrop showing off books while also providing extra structure when aligning bookends around them.
Tools Needed
When it comes to constructing a bookshelf, having the right set of tools is essential. Many pieces of woodworking equipment will come in extremely handy when constructing a bookshelf, such as a jigsaw, saws-all, miter saws, hand drills, sanders and power nail guns. For the more ambitious craftsmen, an array of specialized tools may be acquired for specific tasks such as dowel jigs and biscuit joiners for creating detailed joinery techniques. It's often wise to consider investing in a bench top planer or router if you are planning on unleashing your creativity onto bigger projects as well. Of course safety should always be at top priority which means investing in optimal protective gear such as dust masks and flashlights – nothing ruins a project faster than getting injured! Having the right tools for building a bookshelf can mean the difference between an amateur piece or something that has expert craftsmanship written all over it!
Layout and Measurements
Layout and measurements are essential elements to consider when crafting the perfect woodworking bookshelf. Before starting, establish a plan for the bookshelf's size, location, construction material and design. Measure out the length, width, and depth of each shelf, as well as its total height from floor to ceiling. This will help you accurately calculate the measurements of the necessary materials.
Based on your measurements you can then choose customizable shelving systems such as open cube shelves or tall modular units to fit any space. You can also explore different wood types such as hardwood or plywood that would compliment your bookshelf design. Depending on how much weight your shelf will support, you may need to stabilize by adding extra pieces of wood between shelves or look into additional mounting strategies like angle brackets or ledger boards. Furthermore, aesthetic touches such as molding around edges will add character to your bookshelf while still keeping it secure. Finally, finish off with stain, paint or varnish for extra protection against tight spaces and moisture retention.
Different Styles of Bookshelf Ideas
There are a variety of styles of woodworking bookshelves to choose from. Each one has its own unique features and characteristics. Here are a few popular styles:
Floating Shelves: These bookcases feature empty space underneath which gives an illusion that the shelf is floating in midair. They require minimal wall support for installation and come in various sizes, shapes, and colors.
Industrial-Style Shelves: These shelves offer a rustic charm with their industrial look. They usually feature distressed wood, metal accents, and other materials like reclaimed wood to add character to the piece.
Traditional Shaker-Style Bookcases: These timeless classics have become beloved over the years for their simple construction and neutral style. Typically constructed with dovetail joints, these shelves hold a lot of items giving it a great deal of strength and stability.
Modern or Minimalist Wall-Mounted Bookshelves: Often made out of clear acrylic or glass, these shelves make excellent decor pieces while also offering storage options within your living spaces. The addition of LED lighting can give off ambient lighting without overpowering the area or adding too much clutter.
Tree-Branch Style or Ladder Shelf Units: For an unconventional yet modern look, tree branch styled bookshelves or ladder-style units offer a unique storage solution while also doubling as artwork on the wall. This style is often used to accentuate corners without taking up too much space in the room .
Creative DIY Bookshelf Ideas
For experienced woodworkers who are looking to get creative, there are plenty of DIY bookshelf ideas that can be used. If you're feeling ambitious, you could create your own custom built-in bookshelves with individual cubbies to dovetail and display your favorite books and mementos. Try building a bookshelf from shiplap for an interesting industrial feel. Alternatively, if you have an interest in sustainability, why not delve into the process of upcycling crates or pallets and make a unique book storage system from reclaimed materials? You can even add texture and interest to your shelves by using branches or logs as supports. Whatever design you choose, woodworking can be both a therapeutic and rewarding process for the advanced woodworker.
Creative Bookshelf Ideas for a Modern Look
When it comes to woodworking bookshelf ideas, modern style is definitely in. From floating shelves to wall-mounted designs, many different options allow you to create a functional and fashionable feature for any space. Floating shelves are particularly great for small spaces since they don't take up too much visible room but still offer plenty of storage space. Wall-mounted styles can provide an eye-catching focal point since they often have minimal and sleek hardware that lets their wooden form stand out. In addition, creating multiple levels or tiers with these fixed designs can help set them apart from traditional open shelving concepts.
Other ideas include arched or slatted patterns which give your furniture an artful flair as well as X or cross structures which are quite striking when crafted out of different types of wood with unique grain patterns. To really customize your creation, try mixing open shelving units with closed compartments or creating shapely edge profiles for a truly architectural feel. Finally, the type of finish you choose for your woodworking bookshelf is just as important as the design itself – stained finishes will bring out the natural character of wood while painted accents can give a piece a more contemporary vibe.
Personalized Woodworking Bookshelf Ideas
There are a variety of fun and unique woodworking bookshelf ideas that you can use to create a customized look for your home. Some popular options include giving a bookshelf an antiqued look with special paint effects, or even etching words and symbols onto the wood. You can also use colorful wood stains or chalkboard paint to add texture and color to the bookshelf. To make the bookshelf even more unique, you can also decorate it with fabric accents, shelves made from salvaged materials, or distressed pieces of furniture as accents. Other great ideas involve building shelving units around specific themes in order to showcase favorite genres or collections of books. The possibilities are truly endless when it comes to designing a personalized and custom woodworking bookshelf for your space.
Resources and Further Reading
Woodworking can be an interesting and creative way to employ your design and carpentry skills. One of the more popular projects is the bookshelf. Whether you just need one in a bedroom, or looking for unique shelving designs for a library, learning woodworking techniques to create beautiful bookshelves can be an exciting adventure.
For those interested in exploring woodworking bookshelf ideas, there are many valuable resources at their disposal. One great resource is woodworking magazines and other publications that provide detailed instructions and comprehensive information on different types of bookshelf styles and projects. Additionally, there are numerous instructional YouTube videos available that demonstrate how to build various models of shelves. For further visual reference, online furniture stores may have multiple models and sizes of shelf designs from which to draw inspiration.
For beginners wondering where to start with bookshelf making, one good place is with a simple ladder-style A-frame bookcase for its simplicity—no complicated joints or alignments required. The plans for this particular style are available online from various sources free of charge; all it requires is some measuring, cutting, drilling pilot holes for screwing the shelves in place, sanding down the surfaces then staining or sealing as desired. Afterwards it's just a case of fitting the shelves into position on whichever side works best depending on the space available in the room. Following these steps will quickly provide one's desired results without undue hassle or cost involved—a perfect starting point when beginning this type of project!
Conclusion
Woodworking bookshelf ideas are a great way to show off your skills and create unique, one-of-a-kind pieces for your home. While the possibilities of what you can build are almost endless, the most important thing is to start with an idea that interests you and then personalize it to fit your individual tastes and needs. Whether you choose a minimalist design or something more intricate and ornate, woodworking can be both fun and rewarding. By taking your time to carefully measure out and cut the materials needed, along with appropriately finishing touches, you can be proud of the results and create a beautiful addition that will last for years to come.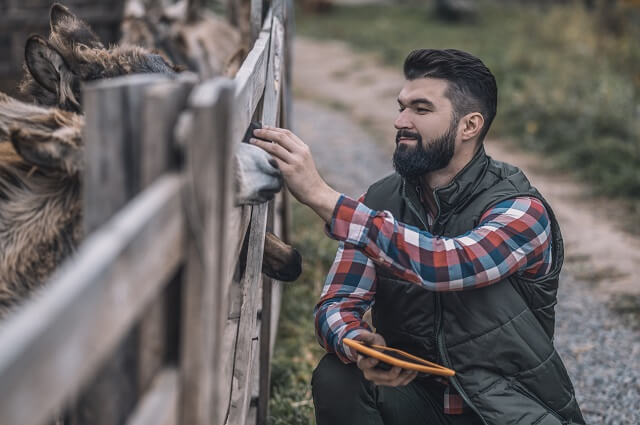 Hi everyone! I'm a woodworker and blogger, and this is my woodworking blog. In my blog, I share tips and tricks for woodworkers of all skill levels, as well as project ideas that you can try yourself.