Introduction
The importance of using the correct woodworking jointers cannot be overstated when it comes to getting the best results for your woodworking projects. As such, it is important to spend time researching and assessing different jointers before buying one for your workshop. A jointer helps create smooth flat surfaces, bevels and chamfers on boards. Jointers come in a variety of sizes, styles, and price ranges to choose from, so it's important that you know what features are most important to you when selecting a woodworking jointer. Reviews are an excellent source of information on jointers as they provide feedback from experienced usages who have already used the product with experience of its performance so you can make a more informed decision.
Comparison of Different Jointer Models
1. Powermatic 1791317K 6-Inch Jointer with Quick Set Knives:
Pros: Highly powerful motor runs on 15amp and 4 HP; cuts through wood like a hot knife through butter. High-speed knives can be changed without any extra tools, featuring a quick set system. Features a uniquely designed dust collection chute to ensure a cleaner workspace. Also includes a heavy-duty enclosed stand for maximum stability while cutting and has two adjustable fence guards for safety.
Cons: Quite bulky so not well suited for smaller workshops due to its larger size. Fence is fixed and not height adjustable so it cannot accommodate different types of woodworking projects with different thicknesses of material.
2. JET JJP-12 Jointer/Planer Combo Machine:
Pros: The perfect choice for those who need multitasking capabilities as its two different machines in one! It features an efficient two horsepower motor that helps users quickly switch between the jointer and planer functions with an easy-to-use adjustment knob at the top of the machine, making it both user friendly and efficient when working on bigger or more complicated projects. Also features an oversized release mechanism for effortless blade changeovers as well as a low profile design to make storage easier in tighter spaces, allowing workshop flexibility for long projects or tight deadlines.
Cons: The blades dull quickly when compared to other models, requiring frequent replacements if used often which can be costly over time. Additionally, due to its versatility there are parts that move suddenly or unexpectedly during operation which can surprise novice carpenters and be hazardous if proper safety procedures are not taken into consideration before starting work on something new.
Recommended Products
Consumer Reviews:
Powermatic 54HH 8-Inch Jointer
This is a highly rated, 8-inch jointer from Powermatic. Consumer reviews discuss how easy it was to put together, how sturdily it is built, and its overall effectiveness. They note that the included fence is Accu-fence technology to ensure accuracy of cuts. Reviews also note that the machine runs relatively quietly and smoothly, making it ideal for projects with long periods of continuous operation.
JET JJP-12 12-Inch Jointer/Planer Combo Machine
This machine has great consumer reviews. Users find this machine incredibly useful since it can both join lumber and plane it straight and parallel. Many mention that the 3 HP motor provides reliable power for a wide range of projects. There have even been comments about the savvy decision to build in slots for dust collection abilities into the design of the machine itself, making cleanup effortless and efficient.
Professional Reviews:
Powermatic 54HH 8-Inch Jointer
The Powermatic professional reviews describe this particular jointer as having an excellent construction quality and capable of providing accurate results consistently over extended usage intervals without any difficulties or issues arising from mechanical settings or parts replacement. Professional reviewers also find that using the Accu-Fence system greatly reduces time spent on setting up measurements with consistent results that hold throughout extensive cutting sessions whether seasoned professionals or amateur hobbyists are utilizing it.
JET JJP-12 12"Jointer/Planer Combo Machine
Professionals were impressed by JET's three Horsepower motor's efficiency when dealing with tougher types of wood as well as being able to handle long session periods due to its reliable dust collection system which prevents both blockage within machinery's inner mechanisms as well as rapid build up on workspace surfaces often found with comparable models due to lack of such units implemented into their design or structure. The overall satisfying results achieved through thorough inspections from qualified professionals allowed them to declare JET's product quite satisfactory for those looking for durable performance at the workplace alongside robust precision settings control handles within compact unit design implementations given their surprisingly low cost relative for what was delivered in terms dependable performance results specifically noted by reviewer who had prior experience with alternative models not made by either Powermatic or JET leaving them very impressed overall.
Safety Concerns
Safety is a major concern when it comes to woodworking jointers. Whenever dealing with any tools, safety must be at the top of your priorities list. Common safety hazards of jointers include contact with the spinning blade, potential for kickback, and inhalation of wood dust. Risks associated with each model vary depending on its power rating, speed capabilities, and number of blades. Additionally, models that are too heavy can cause strain injuries such as back pain and fatigue if strained during use or transport.
To practice safe woodworking, hearing protection, dust masks, goggles and gloves are recommended. Setting each piece through the jointer carefully and ensuring proper alignment helps prevent kickback which can cause injury to both you and your equipment. Keeping the jointer clean of debris also helps reduce build-up around blades and other components which can lead to hazardous operating conditions. An emergency stop button/switch should always be within easy reach as an added precaution. Lastly, understand what type of material you are joints (hardwood vs softwood) and adjust speed/feed rate accordingly to avoid burning or snipe marks on workpiece surface upon exit from jointer bed rollers.
Buying Guide
When shopping for a woodworking jointer, it is important to consider several factors in order to find the right one for your project. First and foremost, you should assess your budget. Depending on the size and complexity of your project, jointers can range wildly in cost from just a few hundred dollars to thousands. You'll also want to determine the size of project you need to complete with the wood jointer; heavier duty jointers are well-suited for larger or more complex projects that require precision work or additional features such as reversible blades for intricate cuts. Beyond budget and project complexity, pay attention to the level of construction needed; from cabinet shop style jointers (heavy-duty applications) to lighter home shop models made of cast iron or aluminum, there are many options available depending on your needs. Consider long-term needs versus short-term goals when determining construction quality " purchase something that will last through multiple projects instead of something that easily breaks or becomes obsolete quickly. Careful consideration will enable you to make an educated decision when buying a woodworking jointer.
Conclusion
When searching for a woodworking jointer, it is important to do careful research in order to choose the right model and features. Different woodworking jointers come with different features and design considerations that should be addressed. Considerations should including looking into the interests of experienced vs novice users as well as evaluating space requirements and what type of projects you plan on tackling. Aside from size and profile, most reviews cover the differences in motor size, speed, fence design, construction materials, dust collection system and safety considerations.
The range of options are wide so it's worth considering all your options. Moreover, price should not always be the primary factor when choosing a woodworking jointer. Quality, long-term performance and reliability should be taken into account in order to get the best possible value for money when selecting a model. With careful research and selection process you can purchase a reliable tool that will match your needs for years to come.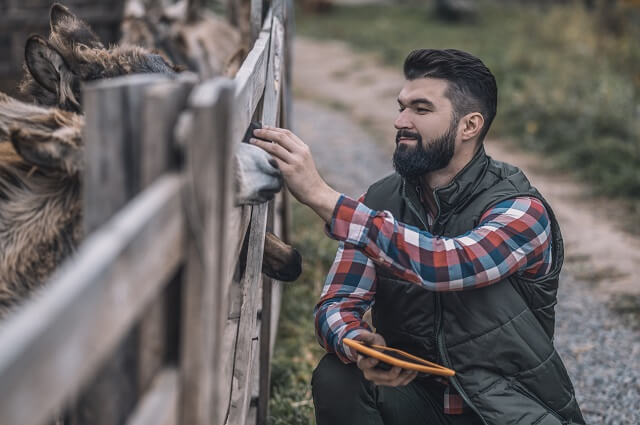 Hi everyone! I'm a woodworker and blogger, and this is my woodworking blog. In my blog, I share tips and tricks for woodworkers of all skill levels, as well as project ideas that you can try yourself.