Introduction
A shoe storage bench is a great way to organize and store pairs of shoes in an orderly fashion. By having the shoes included in the furniture piece, they are out of sight and can be easily accessed when needed. Shoe storage benches also take up less space than traditional shoe organizers as they combine both seating and storage into one piece of furniture. Having a designated area for your shoes helps save time when searching for them and keeps your floor space organized.
When choosing a shoe bench, there are many different options available to suit your individual needs. Some benches come with shelves, drawers, hooks or cubbies and some allow extra space for items such as umbrellas, hats and other accessories. Covers can also be added for additional protection from dust or weathering. Some benches may even feature adjustable heights making it easier to find the right pair of shoes quickly. Many benches are also made with materials that are easy to clean, making them ideal for high-traffic entryways or mud rooms.
Measurements and Materials
Building a shoe storage bench requires precise measurements and materials. You will need a minimum of two 4×4 wooden posts that are at least 42 inches each for the frame. For the seat and back, you will need two 1×6 planks and two 1×4 planks that measure 48 inches each. If you want to give the bench more stability, use four 8-foot 2×4 planks for the stretchers. The bottom of the shoe rack should have one sheet of plywood that measures 18 x 48 inches. Hardware pieces such as 28 wood screws, 8 lag bolts, wood glue, and a saw will also be needed to construct the bench. Additionally, sandpaper may be used to smooth out any rough edges when completed. Depending on your vision, you may choose to add additional materials such as paint or varnish in order to customize your piece.
Different Types of Woodworking Plans for a Shoe Storage Bench
There are several types of woodworking plans when it comes to making a shoe storage bench. Depending on the project complexity and budget, one can choose from basic designs such as the box style, cubby style or the more complicated ones such as the custom built-in options. The box type plans feature basic structures with shelving units that may be stacked or mounted on the wall for easy access. The cubbies provide space for individual shoe containers and for additional shelves to house a variety of items needed in a mudroom. The built-in style is great for those looking to create an organized look and can be modified to fit any space constraints.
For those who prefer a more personalized look, they can make use of customized woodworking plans that incorporate personal touches like utilizing specialty woods, stain colors, and other decorative features like crown moulding or corbels. When deciding what kind of plan to follow, it is important to take into account not only aesthetics but also functionality. Make sure your choice will provide adequate storage while maintaining a stylish design that ties into existing decor elements in the rest of the home. Choosing quality materials will help ensure your shoe storage bench will last long-term without needing any costly replacements or repairs. Finally, take time to read customer reviews before choosing materials or products that you plan on using so that you know beforehand what you're getting yourself into!
Step-by-Step Building Instructions
1. Start by gathering your materials:
Wooden boards, screws, drill bits, a saw for cutting the boards to desired lengths, sandpaper for smoothing the edges of the boards (optional), and a level for making sure everything lines up properly.
2. Cut two wooden boards each to 40 inches in length. These will form the top and bottom of your bench.
3. Cut two boards each to 32 inches in length and 4 more at 16 inches in length. These 6 pieces will form the sides and back of your bench.
4. Lay out all of your pieces on a work surface or floor space with the short boards between long ones. Make sure they are aligned so that they create an empty box-like shape when attached together.
5. Attach all pieces together using drill bits and screws so that you have one solid unit with no gaps between pieces when viewed from any angle. Make sure to start from the middle and work outward towards each end in order to ensure that everything remains level while being attached together. Make extra sure to use enough screws per joint; too few can cause instability or collapse of your bench while too many may not look as aesthetically pleasing when finished!
6. Once you have attached all planks together, turn it upside down and cut four legs (7-9 inches long) from excess wood pieces available before assembly began and attach them securely with additional screws on every corner point so that it can stand sturdily even when filled with items inside!
7 Optional: Before flipping it rights side up again, lightly sand any rough edges you may have created during assembly in order to ensure smoothness when touched later on or when adding decorations or paint afterwards; this will also make your storage bench look clean and polished throughout its lifetime!
Finishing and Styling
When deciding how to finish your shoe storage bench, consider the type of wood you are working with and what kind of look you are going for. There are many options for making a beautiful looking piece ranging from staining, painting, varnishing, or waxing the bench. Depending on the amount of time you have available, you could consider any combination of these that will bring out the best features in your finished product. To make sure finishes penetrate deeply into the wood, always sand between each application and seal final coats with a wax layer. For a more modern look, something like a special satin touch finish is a great option as it gives off a sophisticated shine and protection from wear and tear. Additionally, when styling your bench think about adding accessories such as decorative trims or hardware which can often be found at craft or hardware stores. No matter what your design preferences are, be creative and have fun building something uniquely yours!
Benefits and Use Cases of a Shoe Storage Bench
Shoe storage benches are incredibly versatile pieces of furniture that can be used in many different way. They are especially beneficial for consumers in homes where floor space is limited and storage is a priority. Here are just some of the potential benefits and use cases of a shoe storage bench:
1. Storing Family Footwear – A shoe storage bench provides an attractive, safe place to store everyone's footwear without having to worry about them taking up too much floor space. It is an efficient way to keep the family's footwear in one place, while still keeping it organized so that each person knows where their shoes are located.
2. Sitting Area – Not only can the shoe storage bench provide ample storage for shoes, but it can double as seating for putting on or removing shoes. Many people find this convenient when they don't have other seating already present near the door or entryway where they enter/leave their home from.
3. Decorative Piece – The bench itself can also serve as part of the overall decorative design of your room or entryway. Many benches come with attractive hardwood staining or paints finishes that make them blend perfectly with other nearby furniture and decorations, creating a cohesive aesthetic look to any room in your home.
4. Extra Storage Options – Most shoe storage benches come with compartments underneath and/or along the sides which allows you to store additional items such as umbrellas, hats and gloves, sports equipment, boots and sneakers, pet supplies, etc., as well as spare pairs of shoes when not actively being worn by family members!
Gallery of Ideas and Examples
When it comes to shoe storage benches, the possibilities are virtually endless. From a functional perspective, shoe storage benches allow people to store their shoes in an orderly fashion, while also freeing up floor space in their home or apartment. But from a decorative standpoint, people can take advantage of shoe storage benches to serve as beautiful pieces of furniture that enhance the overall look and feel of any room. Here are some creative ways people have used shoe storage benches:
• Creating an Entrance Statement Piece – One way people often use a shoe storage bench is by positioning it at the entrance way of their home. This helps make a great first impression and is sure to catch the eye of visitors who enter. With numerous designs to choose from, you can find one that perfectly matches the décor of your entryway.
• Using it as an Unexpected Seating Solution – Shoe storage benches don't necessarily need to be used specifically for storing shoes. Some models come with options such as comfy seat cushions which makes them well-suited for use as extra seating in living rooms, family rooms and even bedrooms.
• Standalone Storage – If you don't like how shoe storage benches look when placed alongside walls or other pieces of furniture, then you may want to consider using yours as a standalone piece for storing your belongings in plain sight"allowing them to act almost like modern art pieces for your home's interior design!
• Changing Things Up – Arranging and rearranging furniture once in awhile is a great way to mix things up whenever you start feeling uninspired by a particular room's current setup. A versatile piece like your shoe storage bench could easily be repurposed within different parts of your home whenever you decide it's time for something new.
Conclusion Why a Shoe Storage Bench Is Worth the Time and Investment
A shoe storage bench is an excellent piece of furniture to have in any home. It not only provides a great place to store your shoes neatly and out of the way, but it can also double as seating while you put on and tie your shoes. Additionally, a shoe storage bench is often relatively inexpensive and easy to construct with the right woodworking plans. With some basic tools, careful measurements and an understanding of the construction process, anyone can build a quality storage bench that will look good and last for years. Investing time into creating your own custom bench is sure to be rewarding, as well as provide more efficient organization for all your footwear.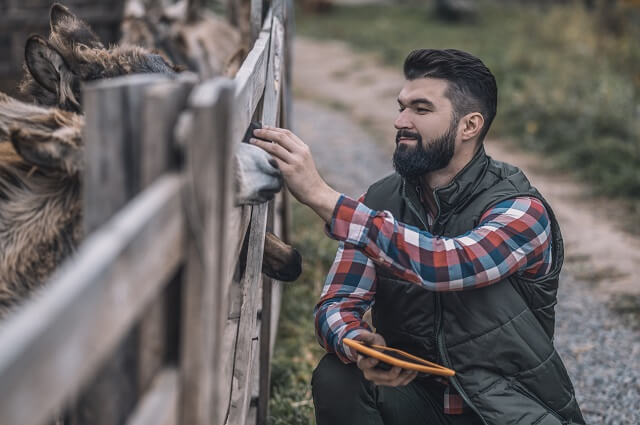 Hi everyone! I'm a woodworker and blogger, and this is my woodworking blog. In my blog, I share tips and tricks for woodworkers of all skill levels, as well as project ideas that you can try yourself.