Introduction
Are you a woodworking beginner looking to get your feet wet? DIY woodworking projects can be a great way to start learning the craft of woodworking, while having fun at the same time. Working on smaller projects such as indicators and toys will help teach the basics of sanding, sawing, gluing, and screwing without breaking the bank or needing tons of space in your workshop. As an added bonus, most of these can be made in a single day or even just a few hours.
This blog post highlights 25 of the best DIY woodworking projects for beginners that can help jumpstart your journey into mastering woodworking skills. Whether you're looking for something small and simple like a coat rack or something more elaborate like a custom shelving unit for your living room, this list has it all! We've included detailed step-by-step instructions along with materials lists so you can choose which project best fits your budget and skill level. In addition each project includes suggestions for variations if you're feeling creative and motivated to take on more challenging builds. So grab some tools and let's get started!
Project 1
DIYers of all skill levels can take on a custom floating desk project. Building one requires very basic tools and minimal supplies. Plus, the design allows for customizations that'll fit your needs perfectly. Put together a sturdy, long-lasting desk with plenty of space to work by following these easy steps:
1. Gather Your Materials – You'll need 1⁄2-inch thick plywood, wood glue, screws and a miter saw (or hand saw). Optional supplies include corner braces, electric drill and wood finish.
2. Measure & Cut Wood – Measure and cut the plywood to size using your miter saw (or hand saw). Once done, dry fit the pieces together to check for accuracy before assembly.
3. Attach Pieces Together – Use wood glue along the edges where two pieces of plywood meet. Carefully clamp them together and insert screws where applicable for extra security. Allow time for the glue to bond before moving onto the next step.
4. Add Braces or Legs – You have several options here including metal corner braces or choosing wooden legs or trestle supports depending on what look you are going for. Attach them firmly with screws or nails.
5. Apply Finish – Sand over any rough edges and apply a beeswax polish or other finish of your choice if desired. Doing this makes sure that your DIY floating desk is durable and well protected against scratches, wear and tear over time!
Project 2
Design Your Own Wooden Headboard is an excellent DIY project for beginners. It requires basic carpentry skills and requires only a few supplies like wood, screws, glue and a saw. With some creativity, you can create a stunning piece of furniture even with minimal skill. This project is great for adding texture and effect to any bedroom. You can also have fun choosing colors that match the decor of your bedroom and make it unique to your personal style. With the use of pre-drilled holes, you can assemble your headboard in no time at all!
Project 3
This DIY project is perfect for beginning woodworkers. It offers an opportunity to craft a unique and stylish bench with a few basic tools and materials. You'll need some wooden boards, screws and perhaps some paint or stain to get started on this Scandinavian-style bench. First, decide on the size and shape of your bench frame by measuring out the wood pieces and then comparing them to one another until they match. To assemble the frame, use screws to join the pieces at opposing corners. Add finishing touches such as decorative nails or eye-catching metal bars if desired. Finally, add some stain or paint depending on what you like, and you have yourself a beautiful bench! With a few simple steps, you can easily create an elegant piece of furniture for use in any room of your home.
Project 4
Constructing your own end table is an excellent way to gain some woodworking experience for the more advanced projects you will want to take on. When constructing an end table, you want to ensure that it is sturdy and durable. First, you will need to select the type of wood to use for your table. Some popular choices are oak, walnut, and cedar. All these types of wood allow for a variety of styles and finishes. Next, make sure that all of your measurements are accurate when cutting the pieces for your end table; ensuring that all edges are at 90-degrees when constructed together. After this comes assembly and joining the pieces together. Traditional joints used in most furniture construction like half-lap joinery, mortise and tenon joints, dowels, or a combination thereof will help bring it all area together You can also use pocket hole screws or glue if you prefer a cleaner look. Finishing off with a sealer or varnish according to preferences will really make your new end table shine!
Project 5
DIYing your own wooden picture frame allows for a creative and meaningful way to display special photographs in your home, like family birthdays, wedding days, and travel memories. This project is a great beginner-friendly project since it doesn't require any complex skills. All you need are basic power tools and a few simple materials like lumber boards, trim pieces, metal or plastic hangers, screws and nails. You'll also need some basic hand tools such as chisels, drill bits, saws, hammers and sandpaper to complete the look. Begin by measuring the frame size you want to build and cut wood accordingly; you can use reclaimed wood if desired for an authentically rustic touch. Then assemble all of the pieces together with screws, glue or other joinery techniques. After that's done, apply paint or varnish to protect the wood from moisture damage. Finally attach hangers so you can easily hang your wooden picture frame!
Project 6
Installing a functional spice rack is one of the best DIY woodworking projects for beginners. This project is great for building fundamental woodworking skills such as measuring, cutting, and assembling parts together. To begin this project, purchase a wooden board in the desired size that will fit the space you have available. Next, measure and mark cuts into the board based on how many shelves you need. Carefully use a saw to cut each line until all your pieces are ready to assemble. Once all of your pieces are cut, it's time to start putting them together. Gather any hardware needed such as screws or nails and join all of your pieces together. Before you start attaching each shelf piece onto the wall though, make sure you sand them down to ensure the finished product looks smooth and even when installed!
Project 7
This is an easy and simple Diy woodworking project for beginners to make a hanging planter shelf. You can use lumber or pre-cut pieces of wood to assemble the shelf, then add colorful paint or stains to enhance its appearance. You'll need basic carpentry skills and plenty of patience to get the job done. Once the shelf is built, you can use it as a platform for succulent plants, potted flowers, or any item you want to display prominently in your living area. This hanging planter shelf is perfect for showcasing favorite items in your house, so make sure you take your time and enjoy the process!
Project 8
Making a custom bath tray is a great DIY woodworking project for beginners. Not only will it give your bathroom an upgrade, but you can also customize it to match the aesthetics of your space. You'll need some simple woodworking tools, like saws and drills, as well as some sandpaper and paint. After cutting the pieces out of wood, you can begin joining the pieces together to form a frame shape. Once assembled, use the saw to cut out slots that you'll insert shelves into. Next sand down any rough areas before coating the frame in paint or stain to finish off your design. Place a few books or decorative items on top of your new wooden bath tray and you have yourself a simple but stylish item that will add character to your home!
Project 9
This convertible bookshelf project is perfect for woodworking beginners. The process starts with a simple wooden box frame. It should have four sides, all equal in size. You'll need to find and measure the dimensions of your desired bookshelf before cutting out the pieces for this particular project; make sure it's wide enough to accommodate any future book purchases you make! Once completed, you will need to drill holes into each corner of the frame and screw in L-shaped brackets for extra support. Then place hinges on the back side so that the shelves are able to fold in when not in use. Further customize your bookshelf by painting or staining it, adding a handle at the top, and placement of additional wall shelving as needed! With just a few simple steps, you can easily create a multi-functional reading area that can be used as a stylish accent piece in any space.
Project 10
Crafting a wall-mounted art holder is one of the best DIY woodworking projects for beginners. This project requires minimal supplies and can be completed with basic power tools, such as circular saws and drill bits. The frame can be constructed out of scrap wood or even upcycled pallets. Remnant accents such as old knobs or reclaimed furniture handles can also be used to make this art holder unique and meaningful. Once you have all your materials ready, simply cut the wood to size, sand it down, drill in screws to hold the frame together, attach knobs for added detail and hang it on the wall. Your newly crafted wall-mounted art holder will bring character and style to any room in your home!
Project 11
Upholstering your own ottoman is a great beginner's DIY woodworking project that will add instant style to any room. It only requires some basic tools and a few yards of upholstery fabric, plus a thick foam pad for comfort and support. Start by building the frame with plywood, cutting it to the desired size for an ottoman-style seat. Attach the legs to each corner of the frame using screws, then staple the fabric firmly in place on top of the frame. Finally, insert a thick cushion of foam into the frame, cutting it to size if necessary. You can use a staple gun or carpet tacks to secure it in place before decorating with throw pillows and blankets! Your custom-made ottoman will become the centerpiece of your living room – you can even make several in different colors or fabrics to fit any mood or season!
Project 12
Making a foldable picnic table is an excellent project for beginner woodworkers, as it does not require any power tools. It involves basic cutting and sanding of the wood, as well as some simple joint connections. This type of outdoor furniture can be used for parties, barbecues, or even small gatherings. The size can be adjusted to fit the available space; however the most common size includes seating for four people in each bench seat. As one begins to build their folding picnic table they should first select a sturdy but lightweight wood such as Cedar or Redwood that will hold up in all-weather conditions and can also resist water damage. Once the wood has been chosen, begin by cutting eight pieces of 2x4s with 45-degree angles at each end (with opposing sides measuring the same length). Line up the cut pieces between two plywood sheets using clamps and drill holes through them, then attach the long screws to join them together. You can then finish off your project by attaching four support boards underneath each bench top and finally adding a coat of sealant. Finally enjoy your folded picnic table for many gatherings and celebrations to come!
Project 13
One of the best DIY woodworking projects for beginners is to make a kitchen trolley. The great thing about this project is that it can be as simple or as complicated as you'd like. To start, you'll need to have some basic tools like a jigsaw, screwdriver and sandpaper. Begin by researching online different types of designs for kitchen trolleys and make sure that the plan you choose will fit inside your cabinets. Cut the wood pieces according to the measurements given in the plan, then assemble them together using glue and screws. To finish, use sandpaper on all edges for a smoother finish and coat with varnish or paint of choice! With these instructions, you should be able to create a beautiful kitchen trolley that can store everything from pots and pans to snacks and dishes!
Project 14
Building an easy bed for kids is a great woodworking project that any beginner can complete. All you need is some basic woodworking skills, such as measuring, cutting and sanding, as well as a few materials like plywood or hardboard. The design of your bed will depend on the size of the mattress you will be using, so remember to measure this first. Start by cutting all the parts according to your measurements and then glue them together with wood glue or a nail gun. Next you can sand away any rough edges using fine-grit sandpaper, then if desired you can paint or stain your bed for a finished look. Be sure to place the bed in a safe location with no loose objects underneath!
Project 15
This project is a great way for novice woodworkers to practice their skills and get familiar with working with wood. With a few basic tools and materials, you can build an attractive outdoor garden planter. First, you need to create a plan that outlines your design. Use pieces of wood from your local home improvement or lumber stores so you can find the exact size and shape that meets your needs. Next, you must cut the boards to the desired dimension and then assemble them into your planter structure using nails or screws. Once the framework is complete, you can apply paint or finish to give the planter an attractive look. Finally, add an herb or flower pot in the center inside of your new planter!
Project 16
This DIY woodworking project for beginners is perfect for creating a stylish and functional slatted coffee table. Cut some slats out of plywood or hardboard with a jigsaw, then glue them in alternating directions along the edges of the tabletop. Add flat caps to the top and bottom of each side, and an unfinished wood slab across the center for an uneven, contemporary look. To finish up this project, line up the slats on each side, measure out placement holes, drill countersink holes into each end, then secure them with screws. Use a damp cloth or sandpaper to give it that perfect rustic look you're going for!
Project 17
This wall-mounted utensil holder is a great beginner project for anyone who wants to make something useful that can be hung up in their kitchen. It requires some basic tools, like a saw and drill, and can easily be assembled in just a few hours. With the right measurements and materials, you'll soon have a place to store all your favorite cooking utensils! To make the project more interesting and challenging, try adding some decorative elements, like colorful paint or intricate carvings. Once it's finished, hang it up on your kitchen wall and enjoy the handy convenience of having all your most important utensils nearby!
Project 18
The perfect project for beginners is creating a minimalist wall shelf. This is easily done with some basic supplies from a craft store. You can choose what kind of wood to use; usually pine or oak will work best for this project. Start by measuring out the shelf to fit your space, and cutting off the ends at an angle to give it an interesting look. Use sandpaper to round off edges, then seal the wood with a clear coat of polyurethane or varnish. Measure two pieces of thin plywood to fit the sides of the shelf, then attach them with some strong glue and nails to the back of the shelf. Finally, add some hooks on either side to mount onto your wall! With a few simple tools and materials you have created an attractive piece of furniture in no time!
Project 19
This DIY wooden console project is an ideal choice for beginners who are looking to get their feet wet in the world of carpentry and woodworking. With this project, you will be able to construct a stunning industrial wooden console with just a few materials. You'll need 3/4″ plywood, 1×2 lumber, and some brad nails. Begin by cutting your plywood into two pieces the size of your desired console top and bottom. Attach 2x2s to the sides of the plywood using brad nails so that it looks like an open box frame – this will be the backbone of your finished console. Next, cut one more piece of 3/4″ plywood for the back panel and attach it to the frame using more brad nails and glue. Before you move on to staining it, add an X-brace between two corners of your frame for added stability. Finally, stain or paint your table as desired and add desired hardware. Voila – enjoy your new beautiful wooden console!
Project 20
Ladder shelves are a great way to organize and save space in the house. With just a few boards of wood and some basic tools, you can create beautiful, sturdy ladder shelves of any size. Plan the dimensions based on your needs and the available space in your home or office and decide whether you'd like open shelves or glass-topped. You'll need a miter saw, a ruler, drill, saw horses or workbench, clamps, wood glue and screws, finish of choice (paint or varnish) and safety glasses. Start by measuring the desired shelf size followed by cutting the boards into four equal lengths for each side. Use a drill to make holes for screws for each corner then attach them together with wood glue before using clamps to hold it steady when screwing it together. Sand all surfaces before applying paint or varnish as desired then affix to the wall with proper anchors for extra stability. Finish off with items placed neatly on top!
Project 21
Building a toy storage chest is a great project for any DIYer looking to create something functional and stylish. Not only will it provide much-needed storage for kids' toys, but it can also be used as decor in their bedrooms or playrooms. Before you start building, consider the size you want your toy chest to be and find suitable wood for the job, such as pine or cedar. Sketch out a design plan, including where the hinges will go, how tall the chest should be, and if you plan to add handles or other accents. Cut out your pieces following your plan and use glue and nails to assemble the frame secondary embellishments like handles or rims. Sand down your frame until everything is smooth before staining, painting, or varnishing according to your desired color palette. Finally, attach the hinges before adding some decorative fabric lining inside the chest that can be easily removed when cleaning. Your finished product should look great while giving kids an organized place to store their toys!
Project 22
A rustic bed tray is a great addition to any bedroom. Not only does it add rustic charm, but it also provides a place to hold electronics or enjoy snacks in bed. This DIY project will require some basic woodworking tools such as a circular saw and drill. Start by measuring and cutting two pieces of plywood into the desired shape of your bed tray. Then, attach angled legs to the sides of the tray with screws or staples. After that, sand down all the edges and corners until they are smooth. Finally, use a small brush to apply a light coat of varnish or paint in a colour of your choice before assembly is complete. Enjoy lounging in bed with your beautiful new rustic bed tray!
Project 23
Designing a curved outdoor bench is a great DIY woodworking project for beginners. This type of project will require basic woodworking skills and some simple to follow directions. All you will need is some wood, screws, nuts, bolts and paint or varnish. You can find plans online on how to construct curved outdoor benches from various materials like cedar, pine, oak and many others. The key is to pick out the materials that will hold up against all weather conditions so your bench will last for many years. Additionally, when customizing your outdoor bench make sure you add features such as armrests, backrests and storage space under the seat for added beauty and functionality. Building a curved bench with high-quality materials will be a great piece of furniture that you can proudly show off in your yard or garden!
Project 24
This DIY project is perfect for anyone looking for a simple yet eye-catching way to display their plants in an indoor or outdoor setting. Hang window plant shelves are easy to make and require little in the way of supplies and tools. To build this project, you will need wood, screws, nails, measuring tape, and a saw. If desired, you can also finish the wood with a sealant or varnish to protect it from weathering. Start by measuring and cutting two evenly sized boards out of a single piece of lumber – one shelf should be slightly longer than the other. Next, you will need to cut four holes on each side of the shelf boards – these are where you will attach both pieces of shelving using screws and nails. Finally, hang your window plant shelves using hooks secured into the wall with proper mounting hardware. Be sure to allow for enough space between them to fit all your plants! With these simple steps completed you have now made your very own custom window plant shelves!
Project 25
Woodworking projects for beginners don't have to be intimidating! Making your own golf tee from wood is an excellent project for beginner woodworkers. All you need are some simple supplies, such as a block of wood and access to a miter saw. With the right measurement and angles, you'll be able to create your own set of wooden golf tees that are sure to help improve your game on the course. Start by cutting the block of wood into three pieces. On one piece, create an angle for the head of the golf tee using the miter saw and measure out your desired height for each tee as you cut each piece separately. Drill a hole in each piece to make room for the rubber core found inside a regular golf tee. To assemble everything, use epoxy or screws before sanding and finishing with paint or varnish. Now you can use these handmade tees while practicing or even when playing with friends!
Conclusion
There is no better feeling than crafting something with your own two hands and taking pride in the fact that you created it yourself. With these 25 best DIY woodworking projects for beginners, you can get started with the basics and move into more complex projects as you build on your skills. Whether you want to create a toolbox or an amazing chair, the right tools, supplies, techniques, and motivation will provide you with the confidence to create a beautiful finished piece. All it takes is dedication and commitment — so get started today on making all of your woodworking dreams a reality!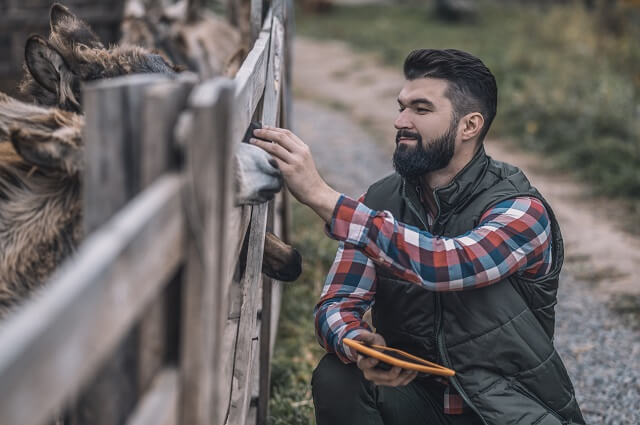 Hi everyone! I'm a woodworker and blogger, and this is my woodworking blog. In my blog, I share tips and tricks for woodworkers of all skill levels, as well as project ideas that you can try yourself.