Introduction
Adventurers Woodworks is a custom woodworking business that produces furniture and home décor designed to help make beautiful, timeless memories in the homes of their customers. At Adventurers Woodworks we believe that furniture should be both beautiful and meaningful, allowing you to create an experience that will stay with you for years to come. That's why each piece of furniture is made with care and attention, using only the finest materials from sustainable sources. Whether it's a hand-crafted dining table, a unique wooden bed frame, or personalized screens for the patio -we strive to craft products that not only stand out for their quality but also become part of special moments shared by family and friends. We bring timeless beauty into your home so that when you entertain or just enjoy some peace and quiet alone-you're creating lasting memories.
We understand how busy life can be, so in addition to creating custom pieces, Adventurers Woodworks also provides several pre-made options orders can be placed online. No matter what kind of furniture or décor you need; our commitment is to create items you will cherish for a lifetime. With years of experience dealing with wood including carpentry, joinery, veneering and other wood production techniques-our certified artisan craftsmen ensure every product meets the quality standards we promise our customers. So if you want something more than ordinary; Adventurers Woodworks is here to make sure you get exactly what your heart desires!
Our Philosophy
At Adventurers Woodworks, we strive to live and breathe our philosophy – Crafting Quality Pieces with Passion and Precision. We believe that each piece of woodworking should be created with a combination of passion, vision and craftsmanship. This means that all of our pieces are carefully designed for full appreciation when completed in the most precise manner possible.
We prioritize commitment to quality in everything we do. From sourcing sustainably harvested woods to choosing the right tools and techniques, we ensure that every detail is attended to with care. Our experienced craftsmen use their vast knowledge, precision cutting and joinery techniques, and cutting-edge tools at every stage of production; ensuring extra strength and longevity for your projects. We follow traditional woodworking principles such as mortise-and-tenon joints, dowels, dovetails, dowellingjoints etc., which adds an aesthetically pleasing look and makes sure that our furniture stands up to years of enjoyment. Additionally, as part of our quality inspection process we focus on rounded corners, sanding smooth surfaces, selecting appropriate finishes and even recommending specific maintenance plans so that your investment is preserved year after year.
When you buy from us you're investing in finely crafted heirloom pieces that are built with precision and endurance in mind; becoming timeless family stories handed down through generations. Our team always keeps your needs in mind while visiting our facility – whether you require a simple tabletop or complete large custom cabinetry or furniture package – we take pride in delivering exactly what you will love forever!
Our Process
Adventurers Woodworks strives to deliver one-of-a-kind pieces of furniture that are handmade by our talented in-house-craftsman throughout the entire process. Our process starts with each order being carefully planned out and designed to meet the customer's needs and specifications. The design is then carved into unique patterns and prepared for handwork.
Once the design is ready, each piece is cut from carefully selected sustainable hardwoods, allowing for maximum precision and quality. Our craftsmen create smooth finishes through careful sanding and staining, ensuring a beautiful product for our customers. Next, joints are secured with the most durable adhesives available to ensure solidity and lasting quality. Moreover, protective coats of finish are applied to add shine, protection against environmental damage, while also increasing longevity.
Each piece of furniture must pass an inspection where it is meticulously examined by our experienced staff before it can be shipped or delivered to a customer's home. In this way, we guarantee that your furniture will meet all standards of excellence expected of Adventurers Woodworks products before leaving our workshop!
Our Design
Adventurers Woodworks is a boutique woodworking company that specializes in creating custom, one-of-a-kind furniture and decor pieces. Our unique style incorporates traditional craftsmanship with a modern flair. We strive to push the boundaries of what can be created with wood, working hard to create products that stand the test of time with contemporary design.
We understand the beauty of wood and value its resilience as a material. Every handmade piece we craft is tailored to customer specification, ensuring satisfaction and leaving lasting impressions long after delivery. Every product comes to life through a combination of meticulous processes and our modern carving techniques. Our artisans take on each project with an original approach, making every product as unique as it is beautiful. With thoughtfully designed pieces made from sustainable woods and materials, our furniture and decor bring life into any space that you choose to inhabit.
Our Collaborations
Adventurers Woodworks is committed to collaboration and creating beautiful, unique items with amazing artisans. Our team has carefully connected with talented individuals from around the globe to develop projects that bring iconic designs to life. From woodworking experts in Canada, to leather craftsmen in Portugal and jewelry makers in Nepal, we're constantly connecting with different artisans who specialize in a variety of mediums.
At Adventurers Woodworks, collaborations are more than just about products. It's about understanding diverse backgrounds, beliefs and ideas so we can better integrate them into our own brand and help foster an environment where cultures can come together through creative expression. By working together, the company has created powerful partnerships that have presented the world with groundbreaking products like never before seen before.
These unique pieces showcase our collaborative journey and prove time and time again that when people come together they can create something truly incredible. Through this work we highlight the story of each artist as well as relationships between artisans which provide insight into their background and cultural values. As such, these works represent an indelible legacy- one born through hard work and passion.
Our Customers
Adventurers Woodworks has been providing quality craftsmanship for more than 30 years. Our customers come from all over the country to have us create custom furniture and wooden decorations that are meticulously crafted to bring them extraordinary style, beauty, and a one-of-a-kind experience.
Many of our customers are excited about their experiences working with Adventurers Woodworks because of our ability to carry out the vision they have in mind for the perfect piece of furniture or decor item. We strive to ensure everyone is 100% satisfied by giving them guidance and advice on how to make their ideas a reality. With our top-notch teams of experienced professionals, including carpenters and stained glass specialists, your dreams can materialize into beautiful pieces you can be proud of and enjoy for many years.
Aside from producing high-caliber materials that meet industry standards, what really sets Adventurers Woodworks apart is the care we put into each individual project we take on. Each member of our team is highly qualified and possess extensive skillsets unique to that trade; they take special pride in knowing they've crafted something exquisite that will last through generations. From traditional classic woodwork projects like armoires, beds, and tables to intricate art pieces such as bookcases, kitchen cabinets and displays stands; whatever your needs may be, it will be treated with exceptional attention every step of the way!
The Future
At Adventurers Woodworks, we strive to remain ahead of the curve in the ever-evolving woodworking industry. In order to ensure success in a rapidly changing climate, we have implemented adaptive strategies that are both reliable and flexible.
We stay up-to-date on the latest trends in woodworking and use our knowledge to assess how our clients can benefit from these advancements. By using new methods, tools, materials, and improved production techniques, we create custom solutions that meet the unique needs of each customer.
Our research team works relentlessly to develop adaptive strategies that will keep us at the forefront of innovation. We fine-tune our processes and tooling to integrate improvements into our manufacturing process as soon as they become available. Additionally, we review current market conditions with an eye for potential changes so that we can quickly adjust our business models according to customer feedback or new developments in technology.
In addition to analysing data related to current market trends, our team also studies customer behaviour in order to gain valuable insight into how people interact with our products online or in stores. This allows us to offer the optimal user experience for all customers and make adjustments where needed. We use analytics platforms such as social media monitoring systems and customer surveys so that we can understand their needs better than ever before.
The success of Adventurers Woodworks has been deeply rooted in our capacity for adaptation—dynamic reactions through iterative solutions—and this is why we feel confident facing any challenge posed by a competitive industry. We embrace change as an opportunity to become more efficient, reliable and always provide cutting-edge solutions for any custom woodworking project‌ ​our clients present!
Conclusion
Adventurers Woodworks create incredible and timeless pieces, from quaint furniture and intricate sculptures to beautiful carvings and installations. We specialize in handmade hardwood art that lasts for years to come, crafted in house with the best materials available. Our experienced staff of artists use a combination of innovative techniques, modern technology, and traditional methods to craft our unique works that bring a sense of joy and comfort. Each masterpiece we create is designed to provide an incredible aesthetic experience while adding value to your home or office.
At Adventurers Woodworks, we strive to bring unique and enduring joys to the lives of our customers. We are passionate about creating one-of-a-kind masterpieces that will last for generations. Whether you're looking for an heirloom piece or something special just for yourself, you can be sure you'll find exactly what you're looking for with us. Our expert designers take every detail into account while constructing quality works of art that will stand the test of time. All our products are protected by generous warranties so that your investment stays safe and sound regardless of unexpected events down the road. From traditional pieces to more contemporary designs, we guarantee satisfaction with every item purchased at Adventurers Woodworks!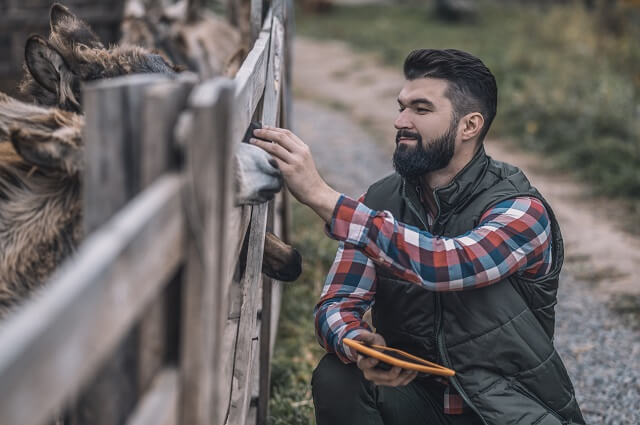 Hi everyone! I'm a woodworker and blogger, and this is my woodworking blog. In my blog, I share tips and tricks for woodworkers of all skill levels, as well as project ideas that you can try yourself.