Easy Projects that ANYONE can do with Wood
There are various hobbies that one can undertake to enjoy that elusive 'me time' people in the 21st century rarely receive. Some people choose to play sports, while others will take up knitting or needlework; however, there is also the option of woodwork.
[wp_ad_camp_2]
For beginners, the art of woodwork can seem very overwhelming and slightly intimidating; but the fact remains that by delving into the activity headfirst and taking on various projects one is sure to get the knack for it. Below are some woodworking projects for beginners to ease the newbie woodworker into this exciting pastime.
1. The window box
A window box is most often seen among those living in urban areas. They are the ideal item for individuals who want the city life while still enjoying the gardening opportunities of the suburbs, and they are very easy to construct! Of all woodworking projects for beginners, this is potentially the simplest as it requires only a small set of basic tools. Furthermore, the window box can be constructed using scrap wood irrespective of its overall style or size.
2. The cross-legged table
At some point in their careers, the woodworker will construct a table of some design. While many beginner woodworkers will tally forth to creating a picnic table, it is recommended that the first project be a smaller cross-legged table. This type of table is comprised of a box top with easily constructed 'X' legs and can be created using scrap wood, particularly leftover fence boards. After applying some varnish to the finished result one will have a nifty table that can be used in almost any room.
3. The bird house
Due to children's television shows, the bird house is considered the kiddy version of woodworking projects for beginners; however, this is not so. The bird house is easily constructed using larger pieces of lumber than the window box, but it is by no means any less superior. In addition to being easily made, the bird house can be made in a short space of time with many beginners completing one in less than three hours.
4. The storage crate
The majority of people require some form of extra storage and will purchase plastic or cardboard crates from different outlets. Yet, if one is completing various woodworking projects for beginners there is the option of making a wood storage crate for storage requirements. This is a very simple project and requires few tools, materials or carpentry skills. However, it is important to determine how the crate is to be used and where it will be placed beforehand as measurements must be considered.
In conclusion, woodwork can be an exciting activity and can be taken up by people of all ages, cultural backgrounds and gender. Despite being assumed a more masculine activity, females are able to complete woodwork projects and present all forms of constructions including the constructions described above. All one needs to become an experienced carpenter is some courage, persistence and a few ideas of which woodworking projects to begin with.
[wp_ad_camp_4]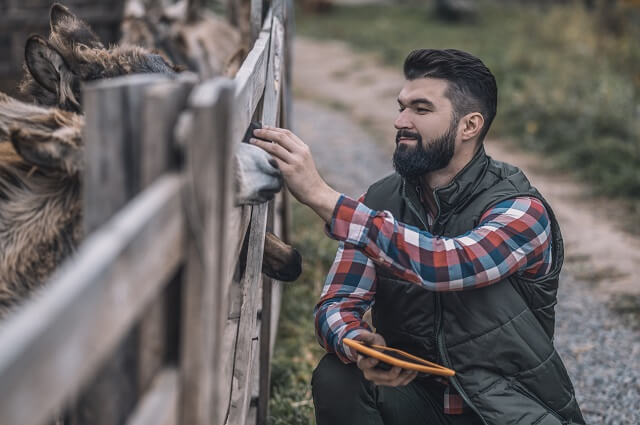 Hi everyone! I'm a woodworker and blogger, and this is my woodworking blog. In my blog, I share tips and tricks for woodworkers of all skill levels, as well as project ideas that you can try yourself.