Introduction
Woodworking is an ancient form of art and craft that has not been forgotten. In this day and age, woodworking is still admired and appreciated by many people. To show appreciation for woodworking, Instagram has become a great platform to showcase the amazing work created by talented woodworkers all over the world.
The accounts that share their craftsmanship are incredibly inspiring, showing how intricate wooden creations can be. From miniature furniture to detailed sculptures, these master carpenters bring their unique designs to life with each stroke of their tools.
These artists make it look effortless as they post pictures of their latest projects with detailed instructions on how to recreate them step-by-step. Their achievements come from years of honed skill, patience and hard work that truly makes them one of a kind. From furniture makers to industry professionals, these talented individuals put up brilliant displays of their expertise for everyone to admire. These incredible displays range from the simple yet perfect details in chairs and tables, to exquisite luxury pieces such as handcrafted guitarrons or beautifully ornate rocking chairs.
Although each account is unique within itself due its own set of style or specialization there are some recurring themes present across all woodwork accounts: creativity, skillful execution, attention to detail and above all passion for woodworking craftsmanship! All these traits create beautiful objects that stand out from the rest!
What You Can Learn by Following Woodworking Accounts
Following the most experienced woodworkers on Instagram can be very beneficial to those who also practice woodworking. These accounts will often feature pictures of their work, which can provide an excellent source of inspiration and ideas for projects. They may also provide advice and tutorials through posts or videos that help others learn their techniques. In many cases, these accounts are open to questions regarding their craft, so aspiring woodworkers gain access to some of the best minds in the industry. This can range from how to use certain tools to how to create specific pieces of furniture, as well as easier questions like what type of paint or sealant is best suited for certain types of woods. Additionally, following these accounts allows aspiring woodworkers to see what works and what doesn't when it comes to finishing a project so they can avoid making mistakes. It also helps them get a better grasp on expert level crafting that may otherwise take years for them to hone in on without professional guidance. When all is said and done, following the most experienced woodworkers on Instagram isn't just about getting inspired by pictures; it's about taking advantage of all their expertise in order to become better at one's own craftsmanship and create amazing pieces!
Who to Follow
If you're looking to deepen your woodworking skills and knowledge, look no further than the great selection of woodworkers on Instagram. Here, you can find some of the most talented and creative woodworking talents of all shapes and sizes, sharing their skill sets, advice and processes with their followers. Whether you're a novice or expert woodworker, there is sure to be someone here who resonates with you.
For those just starting out in the hobby, or for experienced hobbyists seeking out a new source for tips or tricks – The Wood Whisperer is an excellent resource. Led by Marc Spagnuolo " an American master craftsman and Veteran " he regularly shares detailed walkthroughs that explain projects from start to finish. From hand-held tools to large power machinery updates, Marc's channel is incredibly informative for anyone wanting to learn more about the craft.
More intermediate level artisans may appreciate Southwood Space – a trusted YouTube channel from NYC-based cabinetmaker Andrew Bennett. His content focuses more on technique rather than overall process, offering detailed breakdowns of techniques like mostier cutting or complex joinery methods like box joints or mortise & tenons.
For an example of ultimate craftsmanship in action " Duane Harney's account is not one to miss out on! With over 10 years of experience in fine-crafted furniturebuilding his Instagram page stands as one of the best in terms of inspiring results and admirable skillsets as it showcases some truly remarkable projects that offer roomfuls of information in each post within which Duane provides true insight into what makes his pieces sing without leaving skimping on details!
Feature Profile #1
@woodandwords is the master woodworker of Instagram! Ryan, the creator of @woodandwords, has over 10 years of experience in the carpentry and woodworking business. His goal is to create furniture pieces that bring form and function together; this is seen in his classic and modern pieces that combine timeless designs with ingenious creativity. Ryan puts an emphasis on creating unique experiences for people who purchase his pieces as they not only get an amazing piece of furniture but also a story behind it. He loves to document the process as he often posts pictures on Instagram of him at work meticulously handcrafting one-of-kind furniture. This gives his buyers insight into just how much effort goes into each piece so they understand the true value behind their purchase. For Ryan, it's all about creating experiences that last"bringing added meaning through craftsmanship and storytelling.
Feature Profile #2
This woodworker not only creates unique pieces that one can only expect to see in a rustic setting, but also pieces that lend themselves to modern spaces. Their portfolio consists of furniture, artworks, sculptures, and even hand-built musical instruments. Each piece has its own story and design characteristics that mark the work as distinctly theirs.
Their Instagram profile has caught the attention of many who are drawn to their creative approach and intricate designs. Some may consider their craft to be an art form, as each piece appears with a mastery of age-old woodworking skills combined with a knack for intuitive design. The comments section is proof of the talented woodworker's hard work; it is full of praise for various projects and expectations for future creations.
The works often feature re-purposed materials such as salvaged wood or reclaimed steel adding a sense of timelessness to each item they create. Chromatic finishes accentuates the woods grain and each project is quite unique from another; whether dining tables, office desks, doors or frames they make sure they incorporate visual details that help shape the narrative around what's been made and its concept. Furthermore, many customers come back on looking forward buying another piece because this woodworker values every customer uniquely creating something special just for them. The portfolio also includes commissioned pieces like sculptures or stand-alone concepts meant for entrance lobbies or galleries which capture everyone's attention with its beauty and worksmanship.
How to Find the Best Woodworking Advice
If you're looking for the best woodworking advice, Instagram is a terrific platform to get started. You can use it to find experienced and knowledgeable woodworkers who are ready and willing to share helpful tips about a variety of techniques and tools. Here are some ways to find the best woodworking advice on Instagram:
First, search for specific topics or terms using hashtags. This will help to narrow down potential sources of advice. Additionally, you can also look up popular accounts that are dedicated specifically to teaching woodworking skills.
Second, reach out directly to those professionals through their social media feeds or stories. This allows you to create a direct line of communication with established experts in the field and gain valuable insight into their particular approach and techniques.
Third, many accounts feature posts detailing the actual work being done by the person behind them. By studying these projects in detail, you can learn more about different processes as well as observe firsthand how certain methods have been executed successfully by others.
Finally, take advantage of user-generated content like reviews, tutorialsQ&A posts which should provide further information on particular approaches in an easy-to-understand format. With all these resources in hand, anyone can become an expert woodworker in no time!
Conclusion
By following some of the top woodworkers on Instagram, users can gain invaluable knowledge, experience, and inspiration from a diverse group of talented and creative people who share their craftsmanship. From seasoned professionals to hobbyists, everyone can benefit from the tips, ideas, and guidance shared by these woodworking experts. With their expertise and passion for the art, users will build essential skills and learn new techniques that enable them to create beautiful handcrafted works with quality precision. These instagrammers are truly a great resource for both beginner and experienced woodworkers alike.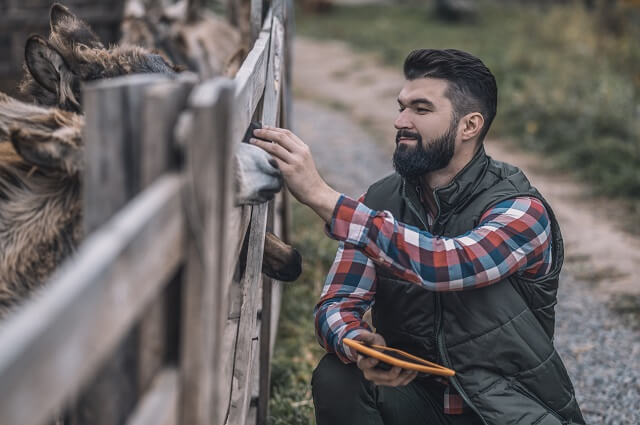 Hi everyone! I'm a woodworker and blogger, and this is my woodworking blog. In my blog, I share tips and tricks for woodworkers of all skill levels, as well as project ideas that you can try yourself.