Introduction
Woodworking is an incredibly rewarding activity that can provide a variety of benefits, from an improved sense of achievement and satisfaction to the creation of functional and beautiful items for your home. With lessons that are easy to start and plenty of possibilities for project ideas, woodworking is the perfect hobby for anyone to try.
One benefit of woodworking is it's scalability " whether you're just starting out or have experience under your belt, there will be projects that will suit your ability level! For beginners, simple woodworking projects such as boxes and cutting boards are a great place to start. These can easily be made with materials found at most hardware stores, making them accessible to all. Other simple projects include picture frames, storage shelves, and plant stands that require minimal tools and only basic knowledge in carpentry techniques. As you become more experienced in woodworking, more intense projects such as tables and chairs can also be attempted. Building furniture requires more complex tooling than simpler projects but can result in amazing pieces when done right. Further down the line even more complex larger scale projects can be tackled such as bookcases or intricate veneer work. Customized pieces are also popular among woodworkers; these often involve the adding of extra details such as engraving or painting onto a finished piece. As you learn the basics you may find yourself able to complete accessory items such as outdoor games like cornhole sets or Adirondack chairs with ease! As long as you have access to the right tools and instructions on how best to use them there should not be any limits to what wooden items you tackle next!
Essential Tools and Materials for Woodworking Projects
Woodworking projects come in a variety of forms, from small decorative items to large furniture pieces. No matter what type of woodworking project you choose to make, having the right tools and materials is essential for success. Basic woodworking tools include saws, hammers, nail guns, brad nailers, drills, screwdrivers, hand planes, chisels, and clamps. Woodworkers may also opt for specialized jigs such as dovetail jigs or biscuit joiners. Additionally, every woodworking project requires an assortment of sandpaper grits as well as specialty finishes like oils and waxes. Not only will these finishes help create a beautiful finished product but they can also help protect the underlying material from damage caused by UV light and water. Structure-wise it's important to choose your lumber wisely when making any project; hardwoods typically look better and last longer expect different types of woods work best for specific tasks — do some research prior to deciding on the material you'll use!
Unique Woodworking Projects for Amateurs
Creating your own unique woodworking projects can be an enjoyable and rewarding hobby. Whether you want to make a useful item for your home or just have some fun, easy projects to do in your spare time, there are plenty of great options for beginning woodworkers. Here are some of the best woodworking project ideas for amateurs:
1. Birdhouse: Whether you're a bird enthusiast or just looking for something relatively simple and satisfying to make, building a birdhouse is always a great option. You get to work with lovely wood and add your own finishing touches as you craft the perfect nesting location for feathered friends.
2. Picture Frame: A distinctively patterned picture frame makes for a delightful accent in any room it's placed in, and it's also fairly easy to construct with hand tools and basic supplies. Add stained glass pieces or even paint the frame in vibrant colors to give your photo presentation an enthusiastic flair!
3. Step Stool: This can be a tricky project if you don't know what you are doing, but following the right steps can create a sturdy piece of furniture that will last in any home. Depending on how ambitious you feel, there might also be more complex variations of this project that are suitable for experienced amateurs such as creating two-level step stools with drawers beneath each step!
4. Cutting Board: Nothing beats the smell of freshly cut wood combined with warm oil stains, giving life to an incredibly useful item that'll become part of your kitchen arsenal forever. Mixing woods can yield extraordinarly pretty results too!
5. Candle Holder: You don't need many materials or tools when making a candle holder, plus there is no shortage of design possibilities " from modern black metal holders inspired by steam punk decorating schemes to classic wooden versions brought back from colonial American times!
Step-by-Step Instructions for Building Funiture for Different Spaces
When it comes to finding the best woodworking projects, there are endless possibilities! Woodworking is a great hobby, and you can make some amazing pieces with your own two hands. From furniture for a dining room or bedroom to wall decorations and even toys for kids, there are so many options when it comes to wooden creations. You can choose projects that require basic tools like nails and saws or more complex builds with intricate details.
To get started, you'll want to find projects that provide step-by-step instructions for building furniture for different spaces. Beginners should look for projects that offer straightforward guides with easy-to-follow directions and detailed illustrations. Experienced woodworkers can take on more challenging builds, such as kitchen islands, bookcases, and outdoor benches. There are also plenty of plans available online if you're looking for inspiration!
Once you decide on your project, it's important to consider what kind of materials you will need before beginning your build. Make sure to account for measurements such as dimensions or exact widths or heights of pieces. You might also need additional hardware such as hinges or handles depending on the size and purpose of the item. It's always exciting starting a new woodworking project so take the time to plan out every detail before getting started in order to ensure a successful build!
Creative Ways to Upcycle and Reuse Existing Wood
One of the best things about woodworking is that it allows people to be creative and upcycle existing wood. Whether you're creating new furniture from old planks or just giving an old piece a makeover, there are some great projects that can be undertaken. For instance, benches made from old bed frames or shelves made from fences provide a unique way to add character to your home. Additionally, headboards and cabinet doors can also be repurposed into beautiful works of art for the bedroom or kitchen. Using reclaimed wooden crates for creating storage solutions or adding texture to furniture project can also offer an interesting take on a rustic look. Finally, wood pallets and wicker baskets can also be repurposed into creative wall hangings, beds and chairs. With so many possibilities available, it's no surprise that upcycling existing wood has become one of the most popular trends in 2020!
Woodworking Projects Ideas for Kids
Woodworking projects for kids can be the perfect introduction to this fun and creative hobby. Not only will it keep your little one entertained, but they'll also learn the basics of how to craft basic tools and materials. There are a variety of easy and engaging woodworking projects that are suited for children of all ages; from simple puzzles or wooden toys, to birdhouses, step stools and even furniture pieces. No matter what type of project you decide on, you're sure to find an item that is just right for your child.
When planning woodworking projects for kids, start by assessing their skill level. Younger children may enjoy making smaller crafts such as wooden alphabet blocks or simple train sets. As they discover confidence in their skills and gain experience, their projects gradually become more complex. If a child has some basic carpentry knowledge and safety rules noted down from you, then more intermediate projects such as bird feeders or dollhouse furniture might fit the bill. Creativity can also play a big role in helping your child design or even build their own unique items " like bookshelves or art stands " so don't be afraid to let them unleash their imaginative side! Finally, when taking on bigger projects such as furniture pieces or tool stands, make sure that all necessary tools are available nearby so your child gets comfortable working with them properly at all times " safety first!
Creative Ideas for DIY Home Decor Using Wood
One of the most popular and enjoyable woodworking projects for DIY home decor is building shelves. Shelves come in a wide variety of sizes, shapes, colors and styles, making them perfect for almost any room in the house. Some great ideas for making shelves include floating shelves which can be hung on any wall to provide storage space that can be easily accessed. You could also make rustic style shelves by repurposing old wooden crates or pallets. Another project you may want to consider is creating a bookcase with wood veneer or recycled wood from an old piece of furniture. If you want something with a bit more personality, try creating ornate geometric wall displays for displaying things such as photos and plants. Finally, you could use reclaimed barn wood to create beautiful accent pieces that can instantly add charm and character to any room in your house.
Advanced Woodworking Projects for More Experienced Crafters
If you're an experienced woodworker looking for more of a challenge, there are many advanced woodworking projects that can help you hone your skills and expand your craft. These projects often require additional time and skill, but the results can be incredibly rewarding. Some popular advanced woodworking projects include furniture making, boat building, chair crafting, and cabinetry. Furniture making requires precise measuring and cutting of materials to construct the piece; boat building requires knowledge of nautical engineering principles; chair crafting involves intricate detailing; and cabinetry involves specialist techniques such as dovetailing or doweling. While these advanced woodworking projects may require extra patience and practice, following plans that provide detailed step-by-step instructions can help you achieve success. As you progress with more complicated projects, it's important to take each step at your own pace so that mistakes are kept to a minimum. With practice and dedication you'll build up greater confidence in tackling larger and more complex pieces.
Finishing Techniques for Long-Lasting and Beautiful Projects
In order to create a long-lasting and beautiful woodworking project, it is important to master certain finishing techniques. What type of finishing technique you use will depend on the type of wood you are working with and the look you are trying to achieve.
A common finish for many woodworking projects is sanding. Sanding helps smooth out any rough edges, blemishes, or scratches that appear in the wood. Before applying any sealers or top coats, thorough sanding should be completed using increasingly fine grain sandpaper. Once a smooth surface has been achieved, one can consider adding a protective sealer such as lacquer or wax to further protect the piece from wear and tear over time. Additionally, if desired one can add additional color and texture by staining or painting the finished outcome.
Wood burning is another popular finishing technique favored by many amateur and experienced craftsmen alike. Wood burning involves using a hot tool to scorch decorative patterns onto an item's surfaces. For intricate makings such as leaves or flowers, some craftsmen will purchase special styli that enable them to accurately etch these images onto the wood's surface. Additionally, some enthusiasts may choose to employ distress techniques such as torching the surface for aged effects. The options for creative expression in this area are nearly endless making it a favorite among hobbyists of all ages!
Resources for Inspiration and Guidance on Next Woodworking Projects
One of the best woodworking projects you can ever work on is building a bookshelf. Not only does it help keep your home organized, but it also adds a unique design element to any room in your house. With this project, there are many designs, sizes and types you could choose from to create a unique piece. You can either build the shelf from scratch or purchase one at your local hardware store, depending on budget and skill level. Before beginning, consider the type of wood you would prefer for the bookshelf and make sure all measurements are correct. Once all the parts are cut, sand them smooth and assemble them using screws and glue. After finishing the assembly process, apply a finish that will add protection against scratches and blemishes while enhancing the overall look of the shelf.
Woodworking projects don't have to be limited to bookshelves though! A chest of drawers is another great idea – it gives you lots of storage space while also providing some beautiful display pieces in any room. When making a chest of drawers, start by making sure your choice of lumber is suitable for the project – then measure out and mark where you'll be cutting to ensure everything fits together perfectly. For added durability use dowels instead of nails or screws when assembling – before finally attaching hinges to give smooth movement for each drawer. Once finished apply an appropriate wood finish to further protect from dust and small knocks! If this particular project looks like something that's too advanced for you currently, then why not tackle something simpler such as constructing birdhouses? They make great decorative pieces for any garden – however if you want them to be more than just decorative slabs then there's lots more details that go into making a good quality birdhouse . Make sure to research what kind materials will work best for what species of bird you need when creating these houses " along with looking into different design features such as perches or nesting boxes so they can lure birds in easier into their new homes!
Conclusion
Woodworking projects are the perfect way to show off your creativity and craftsmanship. These personal creations will last for generations to come, and by taking the time to make them special you can truly celebrate the elegance of wood and its projects. With a few simple tools, an eye for detail and some imagination, you too can create beautiful wooden projects that will be cherished by friends and family. Whether you want to make furniture, toys or art pieces, these amazing woodworking projects can help you express yourself in tangible form. So start small, gather your supplies and begin building something timeless today!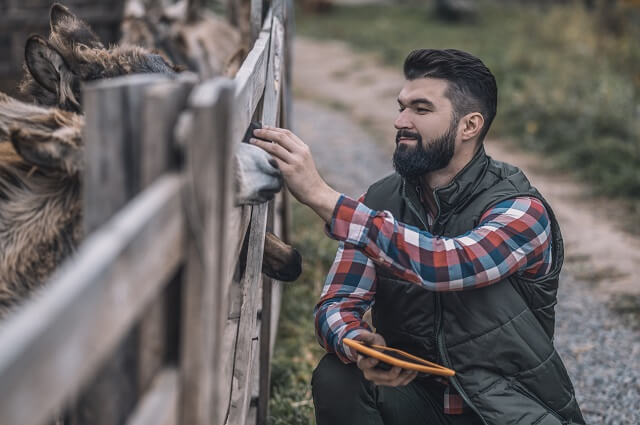 Hi everyone! I'm a woodworker and blogger, and this is my woodworking blog. In my blog, I share tips and tricks for woodworkers of all skill levels, as well as project ideas that you can try yourself.