Introduction
Black Canyon Woodworks is a small, family-run woodworking company based in Boulder, Colorado. Founded in 1972 by the Muellers, the business initially specialized in custom furniture construction and repair services. Over the years, Black Canyon has grown to include a range of other services such as architectural millwork, cabinetmaking and custom-designed furniture. Today, Black Canyon Woodworks is widely recognized as one of Boulder's premier woodworking companies with an impressive portfolio of projects that span from luxury homes and offices to high-end restaurants and hospitality locations.
Since its establishment nearly fifty years ago, Black Canyon Woodworks has held true to its core principles of creating quality craftsmanship with an uncompromising emphasis on customer service. Thanks to their commitment to excellence, the business has remained popular despite changing trends and shifts within the industry. Their team of artists and professional craftsman take pride in each piece they create, often utilizing rare or unusual woods for maximum effect. Whether it be the beauty of a handcrafted wooden dining table or the stunning detail found in crafted cabinetry designs, Black Canyon Woodworks creations stand out as some of Boulder's finest pieces of functional art.
Why Clients Choose this Design Firm
Black Canyon Woodworks is a design firm that stands out among its competitors. They offer a unique mix of the highest quality materials and expert craftsmanship to create amazing pieces of furniture and home decor. With an eye for detail and passion for creating timeless beauty, they create custom pieces that are built to last. Clients choose this design firm because they know they'll get something truly special " furniture made from natural hardwoods with careful attention paid to each join, seam, milling line, and finish. Their staff takes pride in their work, ensuring that each piece meets the highest standards for performance and aesthetic beauty. In addition to custom pieces, Black Canyon Woodworks also has a complete library of design catalogs featuring classic styles from all eras as well as modern designs. With their vast range of options, clients can always find something that fits their style or meets their needs perfectly.
Refined and Unique Aesthetic
Black Canyon Woodworks is a custom woodworking business with an eye for beauty and a passion for craftsmanship. For us, every project is an opportunity to capture the essence of nature in our artful creations. We use only the finest materials, hand-picking each piece to ensure incredible quality and aesthetic appeal. From rustic accents to exquisite furniture, we create it all with precision and elegance. Our pieces feature distinctive shapes and textures that will bring your home or office to life. Whether you're looking for furnishings that are down-to-earth yet stylish, functional yet eye-catching, or simply something one-of-a-kind, Black Canyon Woodworks has what you need. Every item crafted with skill and care by our experienced woodworkers genuinely speaks for itself – a reflection of our refined and unique approach to carpentry.
Experienced Designers Bring Custom Projects to Life
Black Canyon Woodworks is a design company that specializes in bringing custom projects to life. They use their years of experience and creativity to create stylish, functional, and unique pieces for their clients. The team consists of experienced designers and skilled craftspeople who work together to turn any concept into a reality. Their process begins with an initial consultation, during which the customer will explain the project they have in mind. The team then engages in thoughtful consideration as they discuss what materials will be used, the unique style elements desired, and how this project can fit into the customer's space or needs. From there they collaborate on custom designs until the details are perfected. From prototypes to installation, Black Canyon Woodworks works closely with its clients throughout every step of production so that the highest standards for quality and service are applied. They strive to bring their customers' visions to life creating custom pieces that are truly one-of-a-kind. In addition to custom designs, Black Canyon Woodworks also offers furniture refinishing services as well as restoration of antiques and other wooden items. Their portfolio showcases the vast array of projects that have been completed over the years from simple shelves to elegant office furniture"all crafted with precision and care. Black Canyon Woodworks provides inspired solutions for all residential and commercial remodeling projects, ensuring optimal functionality and aesthetic appeal for all spaces.
Environmentally Friendly Processes & Materials
Black Canyon Woodworks is committed to using processes and materials that are good for the environment. Our mission is to provide sustainable solutions to help reduce global carbon emissions while also providing furniture and other structural components that are well-crafted and affordable. We strive to source only those materials that are sustainably harvested, FSC-certified, or made with renewable resources such as bamboo, cork, and recycled plastic lumber. All of our woodworking processes use low-VOC water based finishes such as waxes and lacquers that are non-toxic to humans as well as the environment. Additionally, we are careful to limit waste by utilizing all of our scrap material in other projects or donating them for reuse whenever possible. We take pride in our commitment for sustainability and ensure that all practices meet current eco-friendly standards.
Uniquely Crafted Products
Black Canyon Woodworks is an independent enterprise that proudly creates unique and high-quality products. This small business specializes in creating items of beauty and function, such as furniture, home décor, and even fine art pieces crafted from wood. Their attention to detail and craftsmanship results in stunning works featuring natural materials in creative ways.
At the heart of Black Canyon Woodworks is a commitment to excellence in both the design and production process; providing clients with the highest quality of workmanship that can be found. The team uses a range of techniques, tools, materials, and techniques including traditional joinery, hand carving, painting finishes, steam bending wood into curved shapes, embedding different types of woods together to make appealing designs, intricate marquetry work with multiple colors and layered effects. Each product is designed to be timelessly beautiful for generations to come.
The company also provides customization services for larger projects that meet customers' specific needs or particular aesthetics preferences. Furthermore, they will create custom pieces" either exclusively one-of-a-kind art or replicate perfection copies based off photographs provided by clients" with precise attention to detail at every step of the process ranging from selection of raw material all the way to final finishing touches such as sanding and staining.
In addition to creating unique pieces crafted by hand one at a time, Black Canyon Woodworks is also capable of producing large number orders " while still maintaining superior quality standards throughout production time frames. The brand prides itself on quick turnarounds should lead times ever become an issue due their streamlined processes within the workshop.
Craftsmanship and Community
Black Canyon Woodworks is a small business located in Tucson, Arizona. Their goal is to give local woodworkers and artist the opportunity to showcase their artistic talents and create beautiful furniture that celebrates the natural beauty of Arizona.
Black Canyon Woodworks works with a variety of artisans, using their different skillsets to create unique pieces of furniture which pay tribute to the grandeur of Arizona. They provide the materials to the artisan while also collaborating with them on design and construction techniques. The artisans work in either their own homes or together as part of a larger workshop at Black Canyon Woodworks itself. They also use technology such as CNC machines, digital fabrication software, and 3D printing to help bring some of their pieces to life.
In addition to supporting local artists by providing them with materials and equipment, Black Canyon Woodworks also plays an integral role in Tucson's community. The company organizes events such as woodworking classes, workshops, charity events, seminars, and craft fairs at which people can purchase handmade goods from local artisanal makers or attend lectures about various topics related to furniture making. This helps foster a sense of unity among local members of Tucson's creative scene and strengthens ties within the community by bringing individuals together over shared passions for woodworking and craftsmanship. By doing so, Black Canyon Woodworks creates an inspiring environment for aspiring artisans while exposing them to countless opportunities available in Tucson's growing creative hub.
Beyond Woodworking
Black Canyon Woodworks offers a range of design services to support their client's projects. This includes 3D modeling and rendering, customized CAD drawings, shop drawings preparation, prototyping, rendering optimization, project management and more. They also specialize in specialty services such as marquetry and veneering to give clients detailed designs in colorful and unique patterns. Additionally, they provide full service beveling for glass or large panel production with precision accuracy. Furthermore, Black Canyon Woodworks' experienced staff are equipped to render custom finishes including dye on wood, clear coats as well as additional stain or paint options. Lastly, they are one of the few companies that offer color matching service for stains and paints to ensure exceptional product quality. All of these extra design services complete Black Canyon Woodworks' commitment of providing clients with the highest standards in craftsmanship across the country.
Client Experiences and Testimonials
Black Canyon Woodworks has long been renowned in the carpentry industry for their superior craftsmanship and impressive creations. From intricately carved furniture to unique jeel, their highly skilled carpenters have consistently gone above and beyond to provide customers with beautiful works of art. Customers have been raving about their amazing customer service, swift delivery times, and stunning creations from Black Canyon Woodworks over the years. Many customers have stated that the company readily listened to their requests and delivered high-quality pieces of furniture tailored to their needs. Others have commented on how quickly they received their orders, an important factor when it comes to carpentry work. Furthermore, many are amazed at how each item was crafted with an eye for detail and turned out better than expected. Whether it's industrial styles or contemporary designs, Black Canyon Woodworks consistently puts a unique spin on every piece they create. All this combined creates loyal customers who keep coming back for more of their amazing custom creations.
Concluding Thoughts
At Black Canyon Woodworks, customers are sure to find quality and trustworthy furniture and décor pieces. With decades of experience, the woodworking designers have keen insight into their craft that is simply unmatched in the industry. They specialize in personalizing a piece for every customer, from large-scale upholstered furniture down to small custom wines racks. Whether one is looking for something rustic or industrial, there is something for everyone to love at Black Canyon Woodworks. Clients can trust that they will receive excellent service with helpful staff who go out of their way to ensure each customer gets exactly what they desire. It's no wonder Black Canyon Woodworks has become known as the go-to spot for personalized wooden pieces that are always made with superior quality materials and impressive designs crafted by knowledgeable artisans. With such attention to detail given to their craftsmanship, it is no wonder customers can trust the experienced professionals at Black Canyon Woodworks when shopping for furnishings and décor pieces.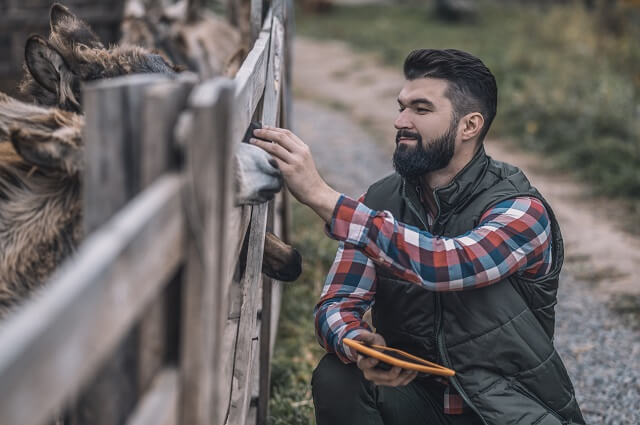 Hi everyone! I'm a woodworker and blogger, and this is my woodworking blog. In my blog, I share tips and tricks for woodworkers of all skill levels, as well as project ideas that you can try yourself.