Introduction to Britten Woodworks
Britten Woodworks is a family owned woodworking business that has over 30 years of experience in the industry. Founded in 1989, Britten Woodworks specializes in creating custom-made wooden furniture and art projects for both residential and commercial customers. The company is headquartered in the town of San Diego, California and has a commitment to quality craftsmanship and customer service.
The mission of Britten Woodworks is to create beautiful, one-of-a-kind pieces of handmade furniture which combines the highest quality materials with cutting edge technology. This ensures both longevity and lasting beauty for each piece commissioned by their clients. The core values at Britten Woodworks focus heavily on sustainability and environmental responsibility; all of their timber is sourced from sustainable forests or salvaged materials when possible and they use minimalistic finishing processes that are non-toxic and eco friendly. All pieces created by the skilled artists at Britten Woodworks possess an attention to detail, unique aesthetic flair and uncompromising durability that stands the test of time.
Unique Design Process
Britten Woodworks is a leader in the field of woodcraft and design, utilizing innovative techniques and adhering to superior quality standards. Their design philosophy centers around creating unique pieces that evoke emotion through form and function. To accomplish this, the team of master craftsmen at Britten adds personalized touches to each piece they create. Every step in the process from selecting raw materials to final delivery is carefully completed, resulting in a product that provides customers with something truly special and unique.
The project begins by understanding the vision of each customer " typically expressed through sketches or verbal description " to create a creative plan for how their wishes can be fully realized. Overseeing it all is founder Edward Britten whose expertise ranges from conception to installation and also includes post-project personalization services such as specialized staining, polishing, assembly or modifications.
The skilled woodworkers at Britten Woodworks use only the finest grades of hardwood while incorporating traditional craftsmanship techniques such as hand-planing, joinery, steam bending and more. Combined with modern technologies such as CNC routing (computer-controlled cutting machines), 3D printing, laser engraving and other processes, no detail goes overlooked. Using these methods allows them to create stunning pieces with perfect accuracy every time while fulfilling customization requests beyond expectations.
Britten Woodworks finds satisfaction in completing projects that captivate viewers through works with intense attention to detail, innovation and craftsmanship that stands out from the rest.
Examples of Britten Woodworks Projects
Britten Woodworks is a woodworking company that specializes in producing beautiful custom furniture, cabinetry, and architectural millwork. Since its founding in 2014, they have produced some stunning pieces that have graced homes and businesses in the greater Seattle area.
Some of their most impressive projects include a custom wine rack for a local winery, an outdoor barbeque table and chairs set for an outdoor gathering place, and a wide variety of unique custom cabinets handcrafted to fit the needs of their customers. Not only has the woodworking been exceptional but the customer service has been top notch as well.
The company's mission is to produce high-end custom furniture and cabinetry using locally sourced materials from sustainable sources. All products are made with a focus on craftsmanship to ensure long-lasting quality and customer satisfaction. Britten Woodworks works hard to build relationships with each customer so that they can ensure true collaboration on every project.
Whether creating modern or more traditional pieces, Britten Woodworks consistently produces quality work that its customers love. Their commitment to crafting artsy unique solutions out of wood ensures each unfinished product successfully reflects the personality and character of each client who purchases its services. Customers often rave about how wonderful their pieces look after completion and are overwhelmingly satisfied with the results.
Community Projects
Britten Woodworks is committed to giving back and supporting local communities. The company has a long-standing history of donating both time and money to community-based projects that seek to improve the quality of life in their home town and the surrounding areas.
In recent years, Britten Woodworks has hosted an annual charity auction, with all proceeds going to support local charities including food banks, homeless shelters, and environmental conservation efforts. Each year attendees bid on hand crafted pieces made from their finest woods by the woodworking craftsmen employed by the company.
Britten Woodworks also hosts several volunteer days a year during which employees can donate their time at local charities like working in soup kitchens or contributing to educational endeavors. In addition, they have begun offering job training programs for underserved populations who are interested in learning how to become woodworking professionals.
The company's commitment to its community extends beyond these initiatives. Britten Woodworks also holds regular meetings with community leaders to discuss upcoming public projects that would benefit the area and create employment opportunities for its residents. The positive impact of this work can be seen through stories about sustainability initiatives, affordable housing developments, and green spaces created throughout the local landscape.
Technology and Tools
Britten Woodworks is highly invested in staying at the cutting edge of technology and tools. They hire only the most innovative designers, engineers and artisans to create one-of-a-kind furniture pieces that reflect their commitment to excellence and quality craftsmanship. They use the latest CAD software to accurately design 3D images of their products before they ever go into production. This tool allows them to make alterations quickly and accurately, saving time and money in the process.
In addition to their technological capability, Britten Woodworks also invests in high-quality equipment. From laser cutters used for precise shaping and automated machining capabilities that offer excellent repeatability through computer numerical control (CNC) milling machines, they ensure that every piece of furniture is perfectly designed to the customer's exact specifications. Their sanders are powered by compressed air for a smooth finish, while robotic arms help assemble intricate components at lightning speed. By utilizing these advanced tools and technologies, Britten Woodworks can continue creating world-class furniture pieces with absolute precision.
Outstanding Customer Service
At Britten Woodworks, we are dedicated to serving the needs of our customers with outstanding customer service and providing a personalized experience. Our team of craftsmen is always attentive to any questions or requests that you may have in order to ensure we provide you with nothing but quality products and top notch service.
We understand that every customer's needs are unique so every interaction is important to us. We value our customer relationships above all else and work hard to make sure everyone ends up satisfied with their experience. As a result, we consistently get high positive ratings from our customers " 92% recommend us according to recent survey results!
We are incredibly proud of this because it reflects how much effort we put into building strong relationships with each and every customer. We strive daily to make sure that your woodworking project turns out exactly like you envision and will take the time to listen, learn, develop trust and act quickly on any feedback you provide.
If you're looking for an experienced woodworking company backed by superior customer service, then Britten Woodworks is the way to go!
Sustainability Efforts
Since its founding, Britten Woodworks has held a deep commitment to sustainability. This includes the strategic use of renewable materials, responsible forestry practices and waste reduction strategies.
By sourcing wood from responsibly managed forests that are regularly replenished and replanted, Britten Woodworks is actively contributing to the health and longevity of our environment. The company also only uses sustainably harvested types of wood that are specifically approved by conservation authorities.
Britten Woodworks strives to eliminate unnecessary waste by using automated machinery to achieve precision cut pieces with minimal leftover material, such as sawdust and scrap lumber. Our team then works diligently to repurpose any residual pieces in order to reduce waste. In addition, we have started implementing an aggressive recycling program that allows us to reuse parts that can easily be remanufactured.
At Britten Woodworks, we remain committed to continuously learning and refining sustainable practices while also adhering strictly to environmental standards and regulations. We fully believe in the importance of protecting natural resources for a sustainable future.
Wrap Up
Britten Woodworks has been providing quality custom woodworking for over a decade. Customers around the world have come to rely on and appreciate our craftsmanship and attention to detail. In this past year alone, we have provided our services to hundreds of customers, resulting in projects that are both beautiful and functional. The impact of these creations will be felt by individuals, families, businesses, and entire communities far into the future.
We wish to thank all our customers – both old and new – for trusting in us and allowing us to transform their dreams into a reality. We are proud of all the work we have done thus far, and look forward to continuing this journey with them.
Finally, if you have an exciting project that you would like us to help realize please contact us directly at [email protected] or call us at 1-800-123-4567. Our team is more than happy to provide advice as well as design, construction and installation services that meet your needs and specifications.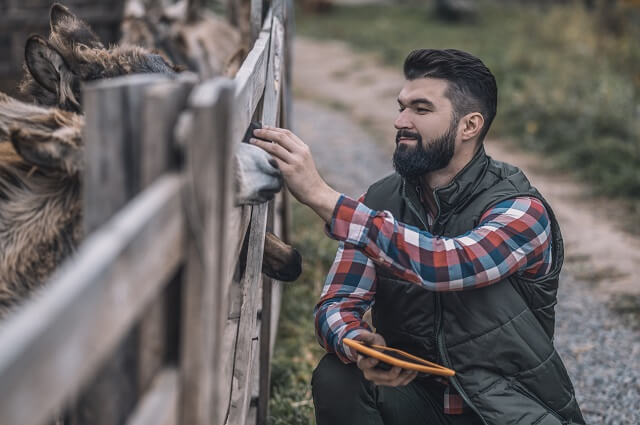 Hi everyone! I'm a woodworker and blogger, and this is my woodworking blog. In my blog, I share tips and tricks for woodworkers of all skill levels, as well as project ideas that you can try yourself.